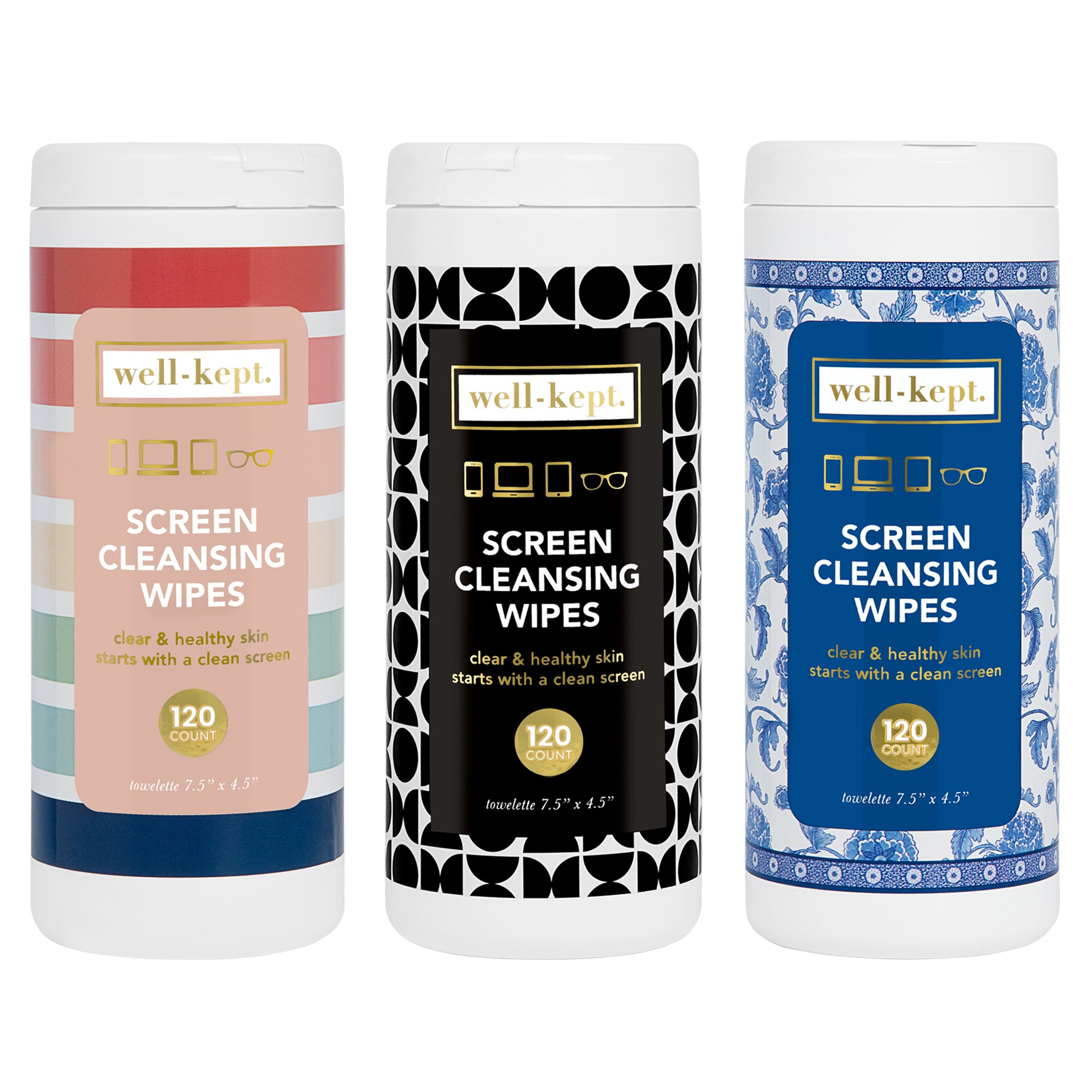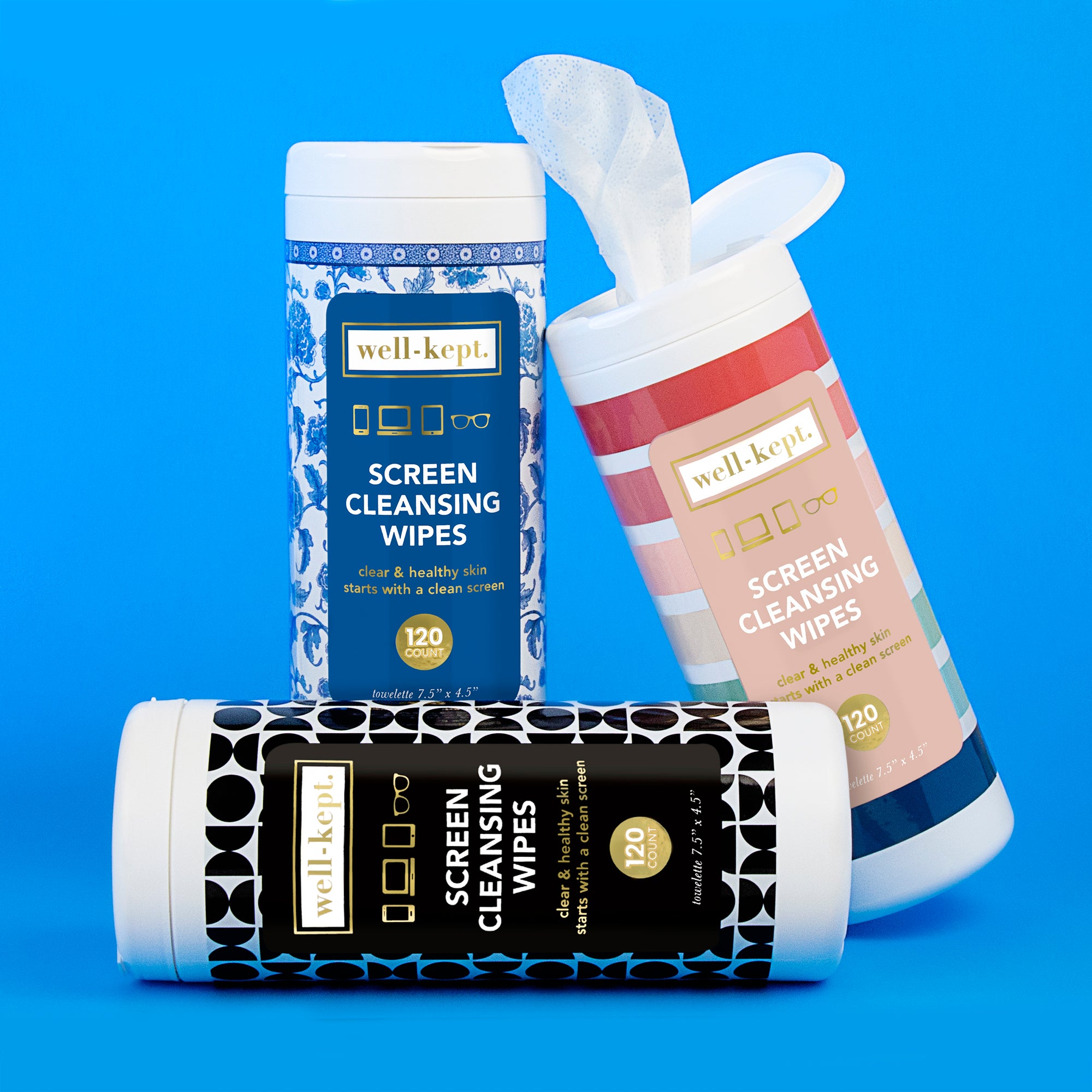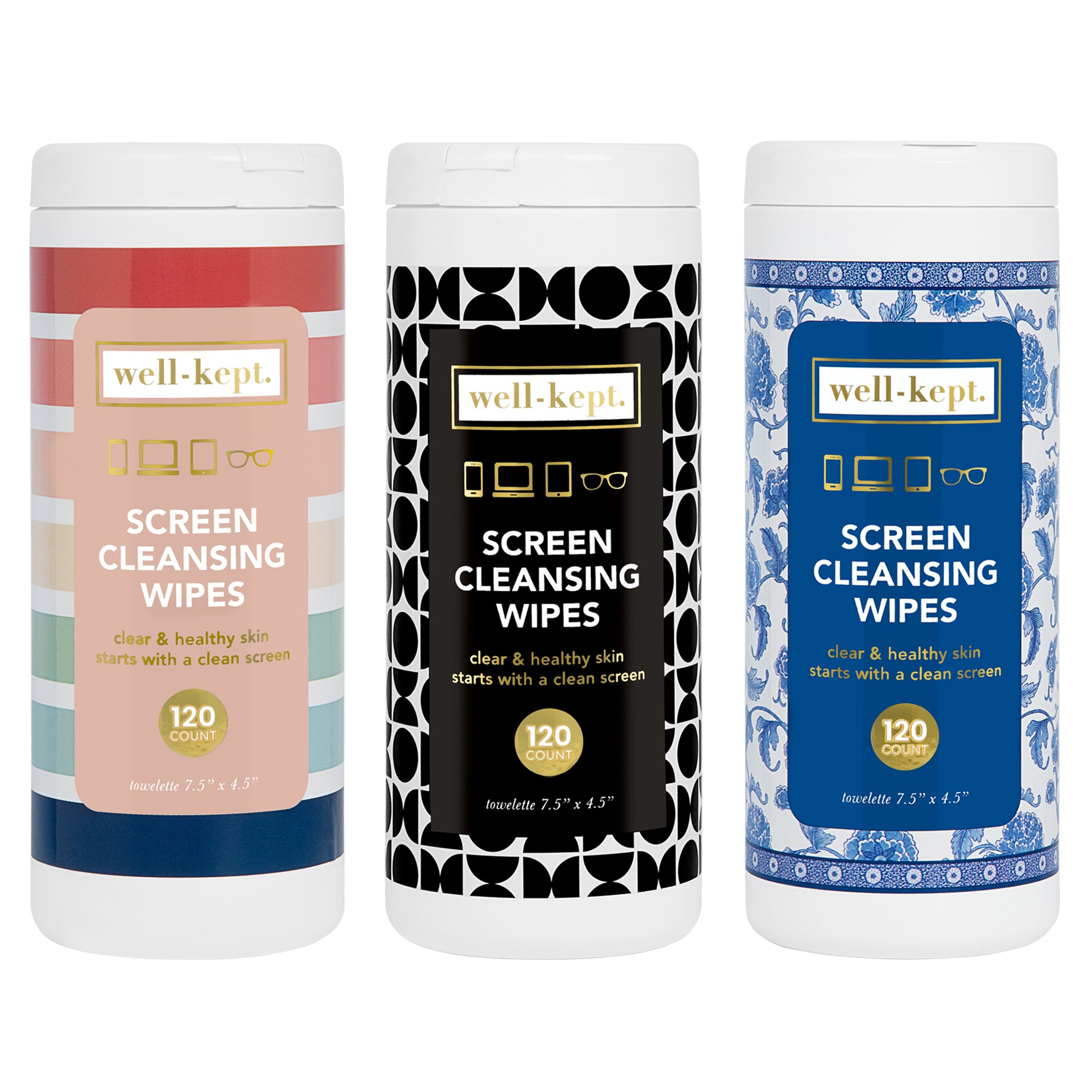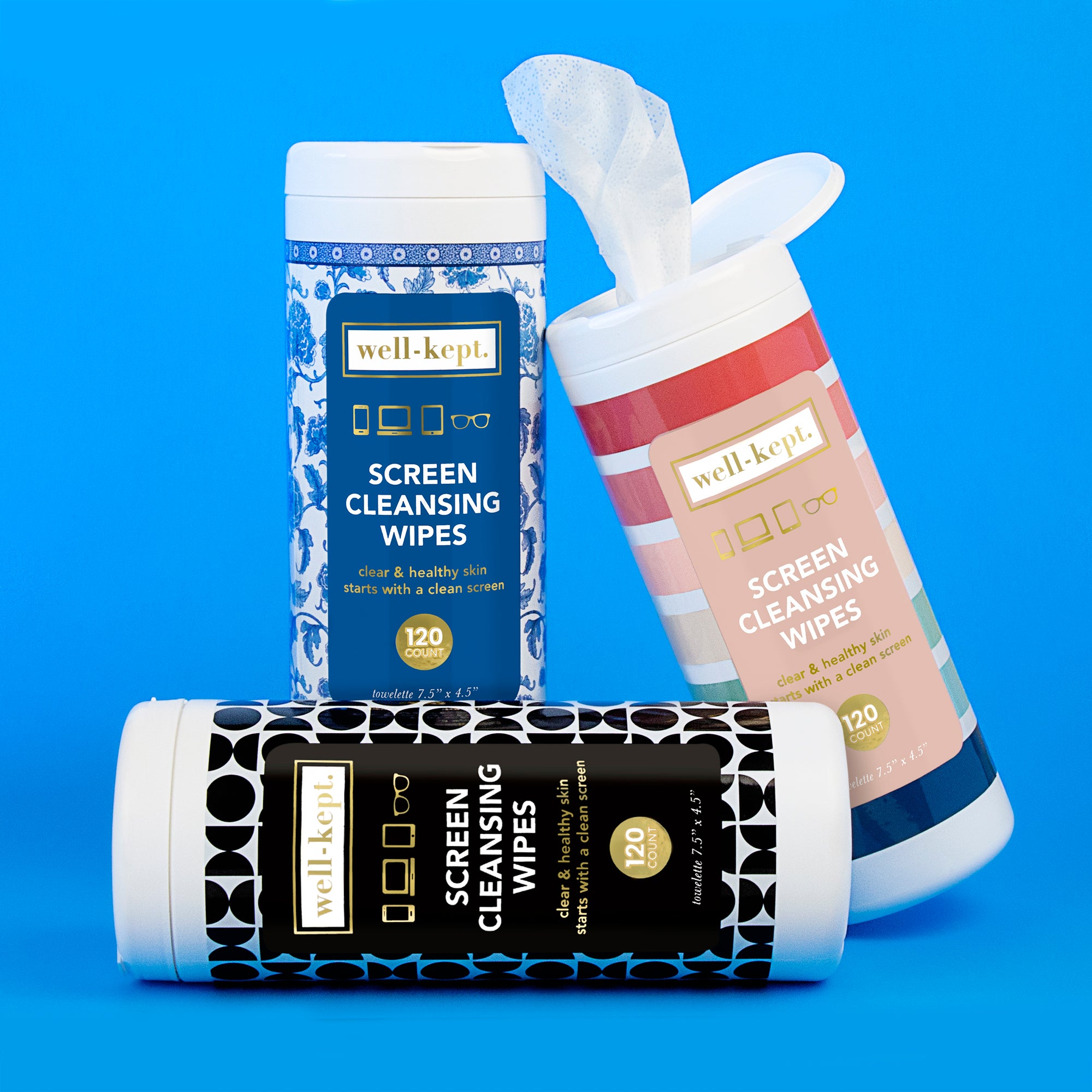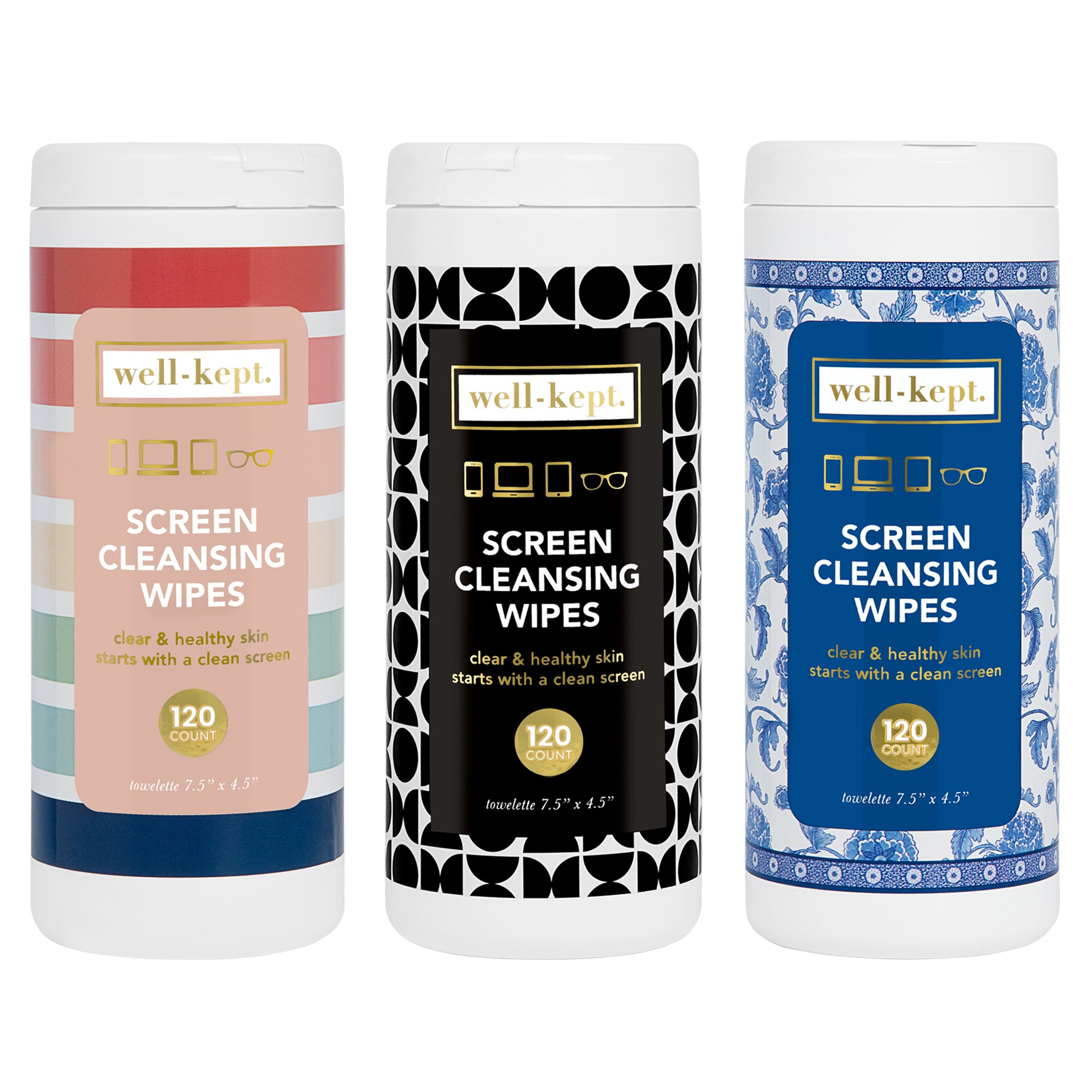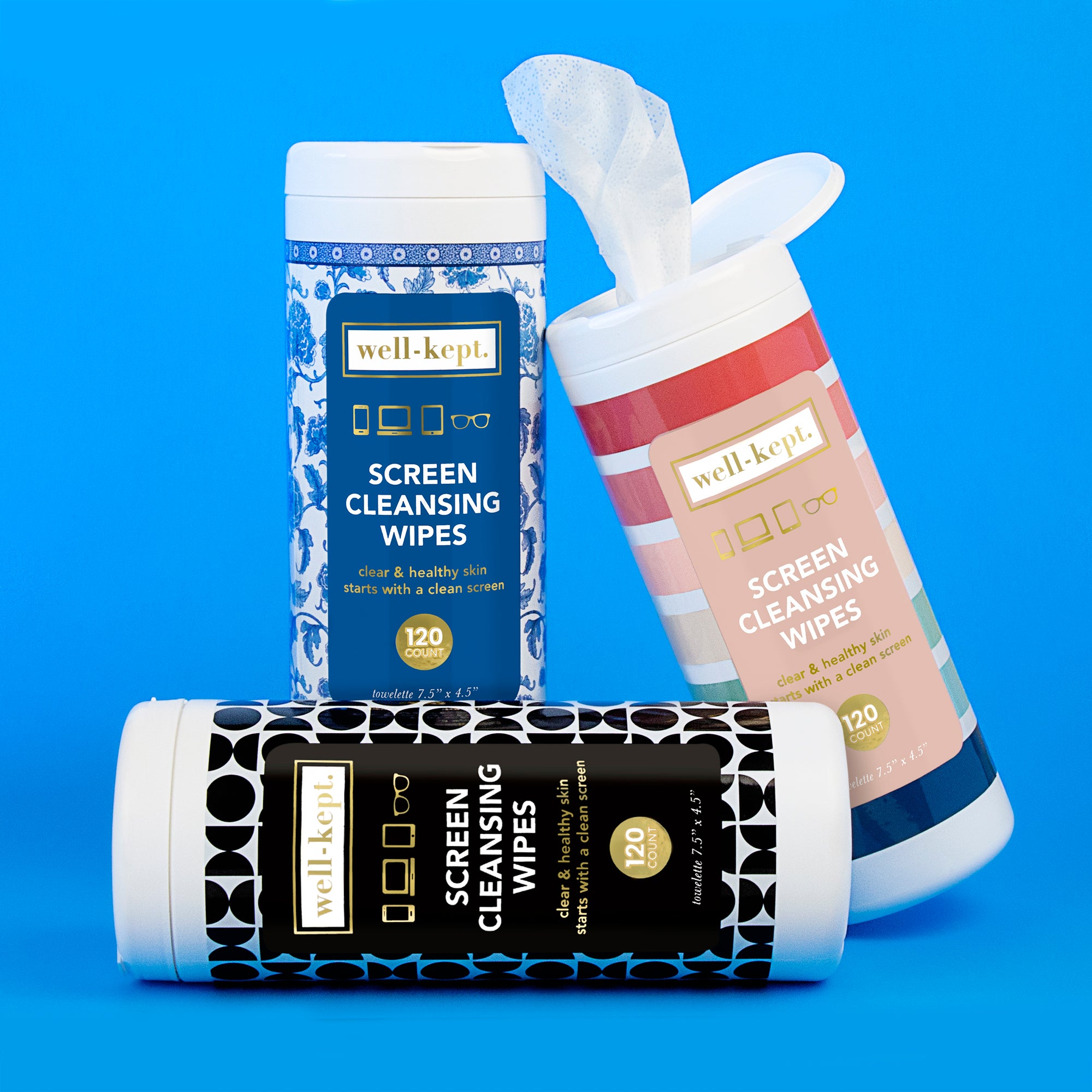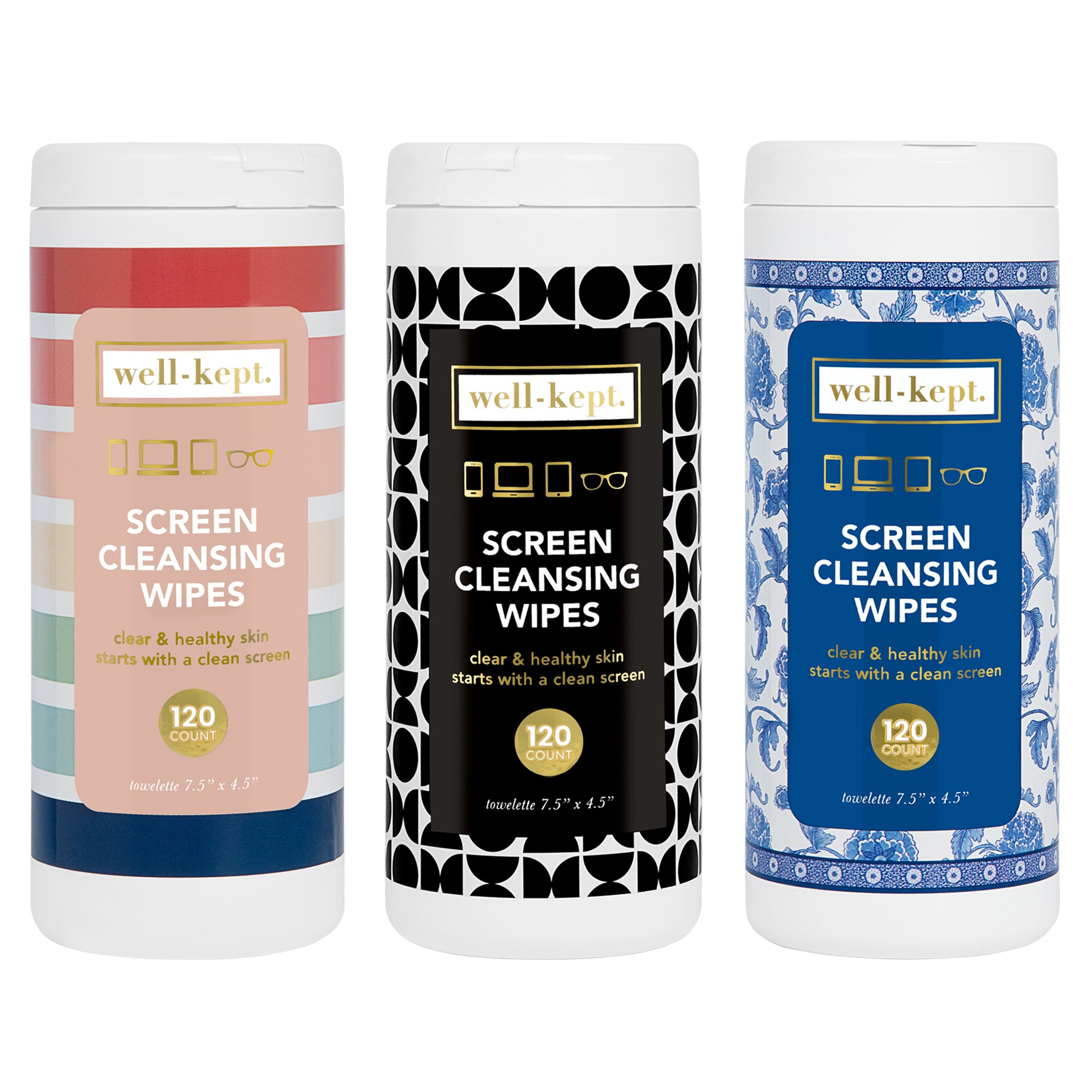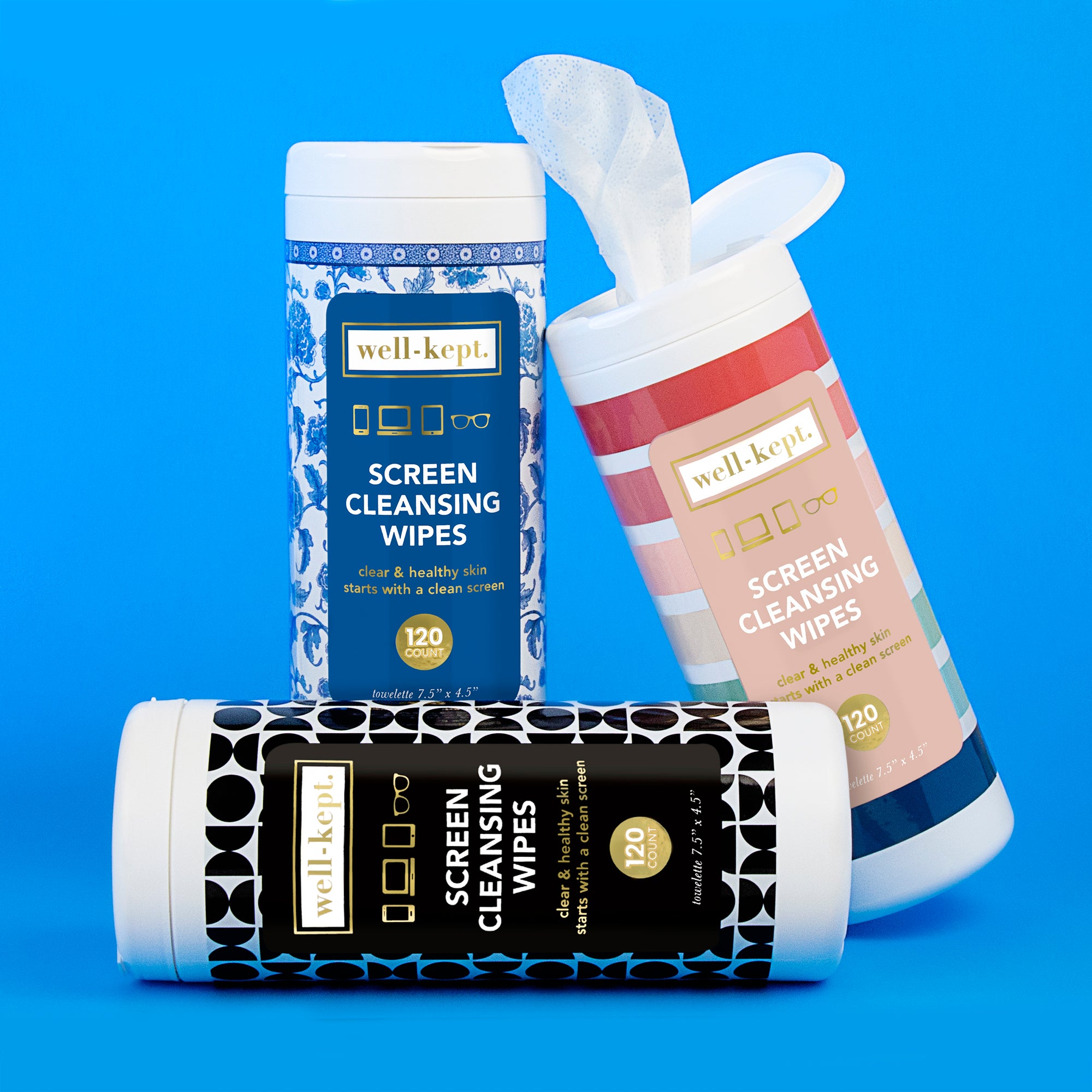 CANISTERS - ASSORTED PACK
For the ultimate wipe lover! The perfect solution to reduce tech germs in the classroom and workplace. 
3 canisters- (1) Better Days, (1) Fine China, and (1) Mid Mod
120 wipes in a slim canister

pre-moistened towelettes useful for cleaning a variety of electronics, mouses, keyboards, touchscreens and lenses.

Medical grade seal 
Secure Lid
Quick Dry Solution 
Low Lint Cloth
Made in USA

Canister 8.5"h X 3.5" d

Weight: 6.5 oz
Ingredients: water, Isopropyl Alcohol, and Butoxyethanol



I'd wipes but……
I love the wipes. I bought the canister thinking it would be more convenient. But every time I try to pull out a wipe I can never get it to tear apart from the contents of the canister. Then I have pulled out about 5-6 wipes…unnecessary and a waste of money. Can someone tell me an easy way to pull out a wipe from the canister? Thanks.
CANISTERS - ASSORTED PACK
They are Christmas gifts. Hope they are as good as smaller packages I have given at Christmas' past!