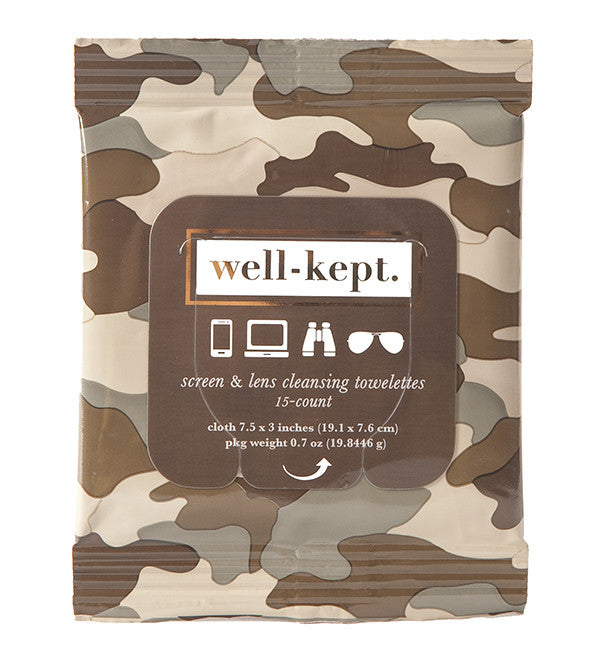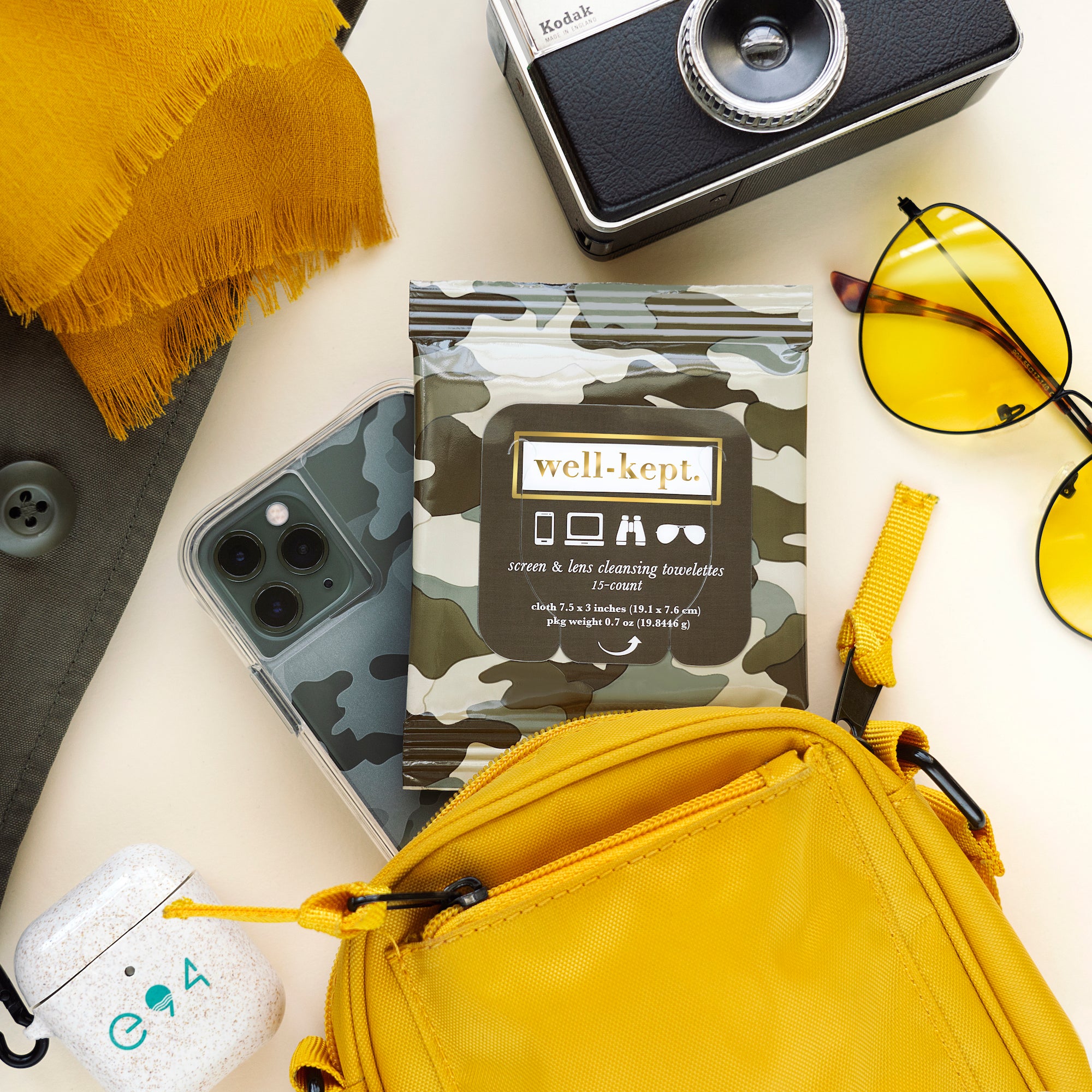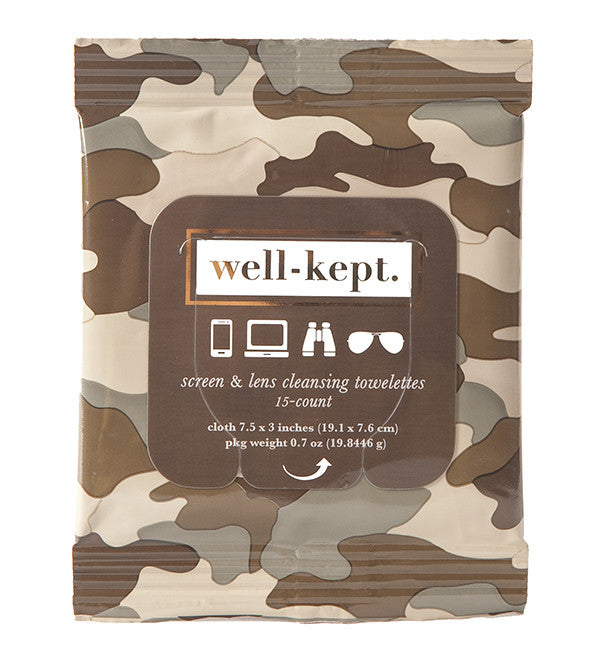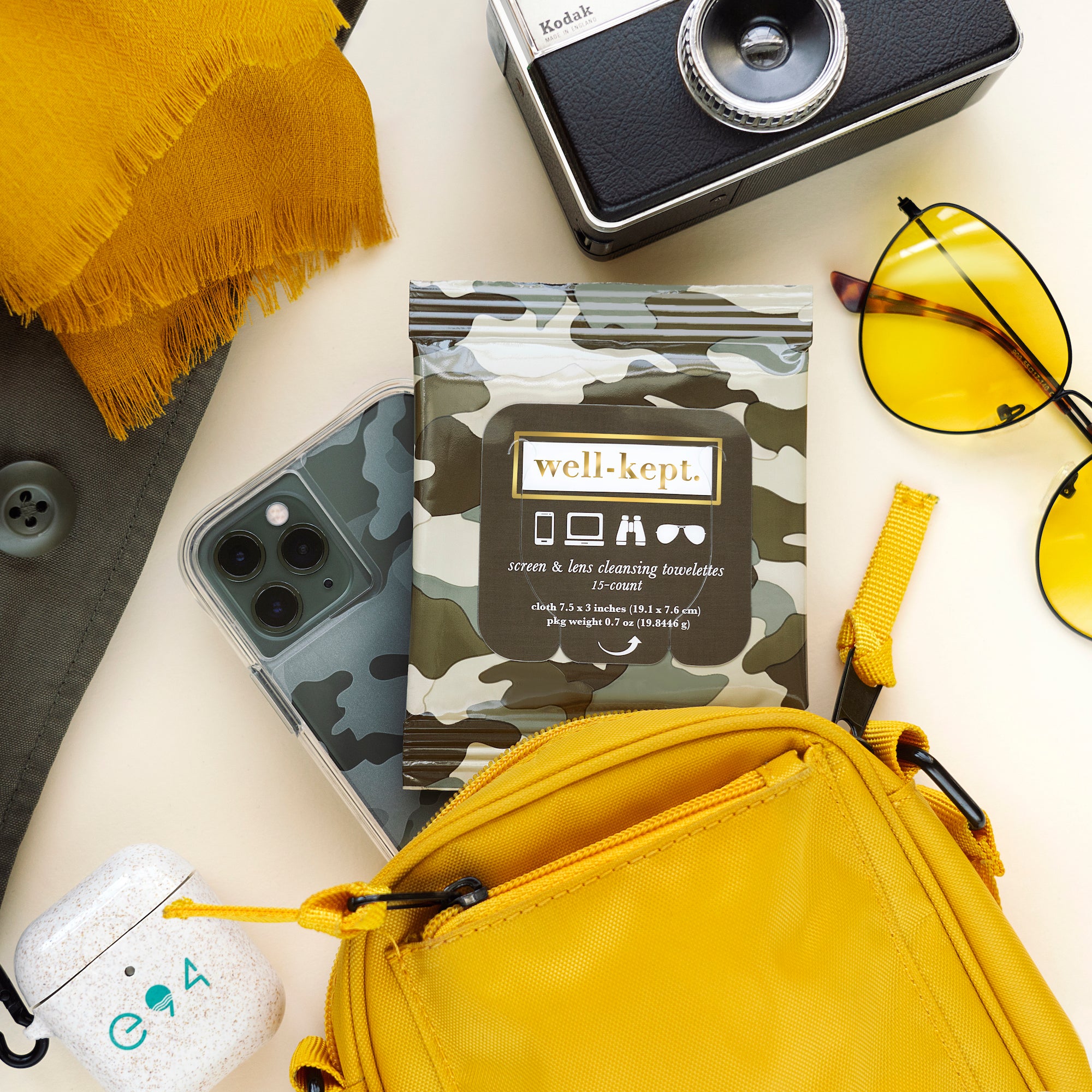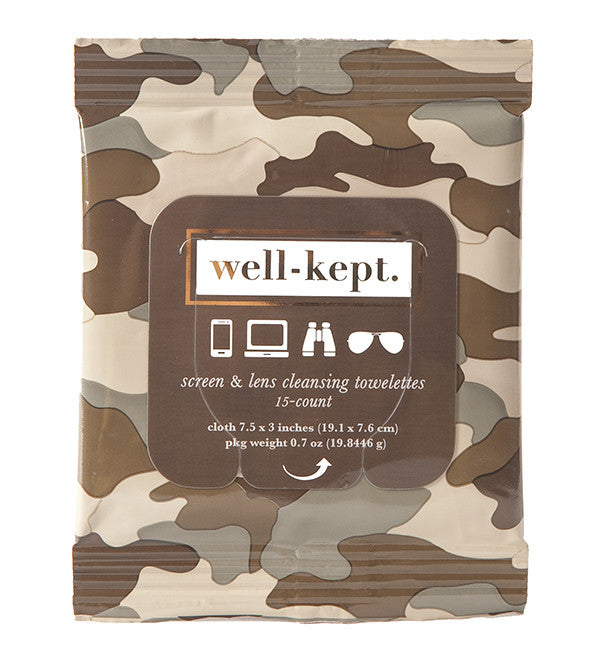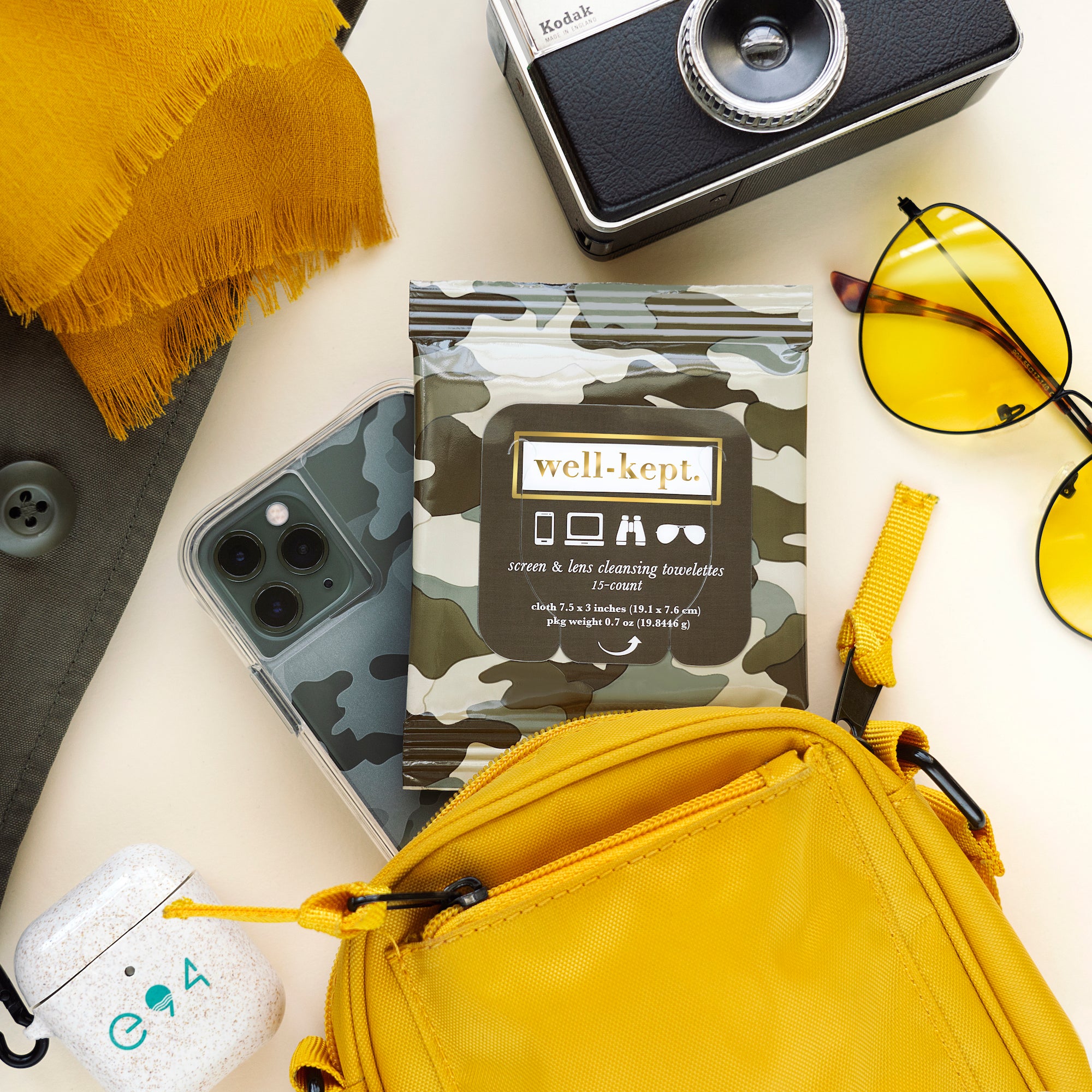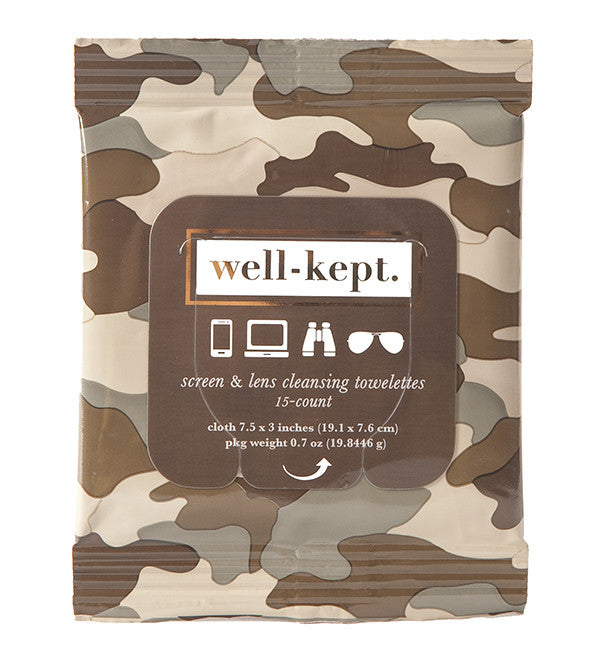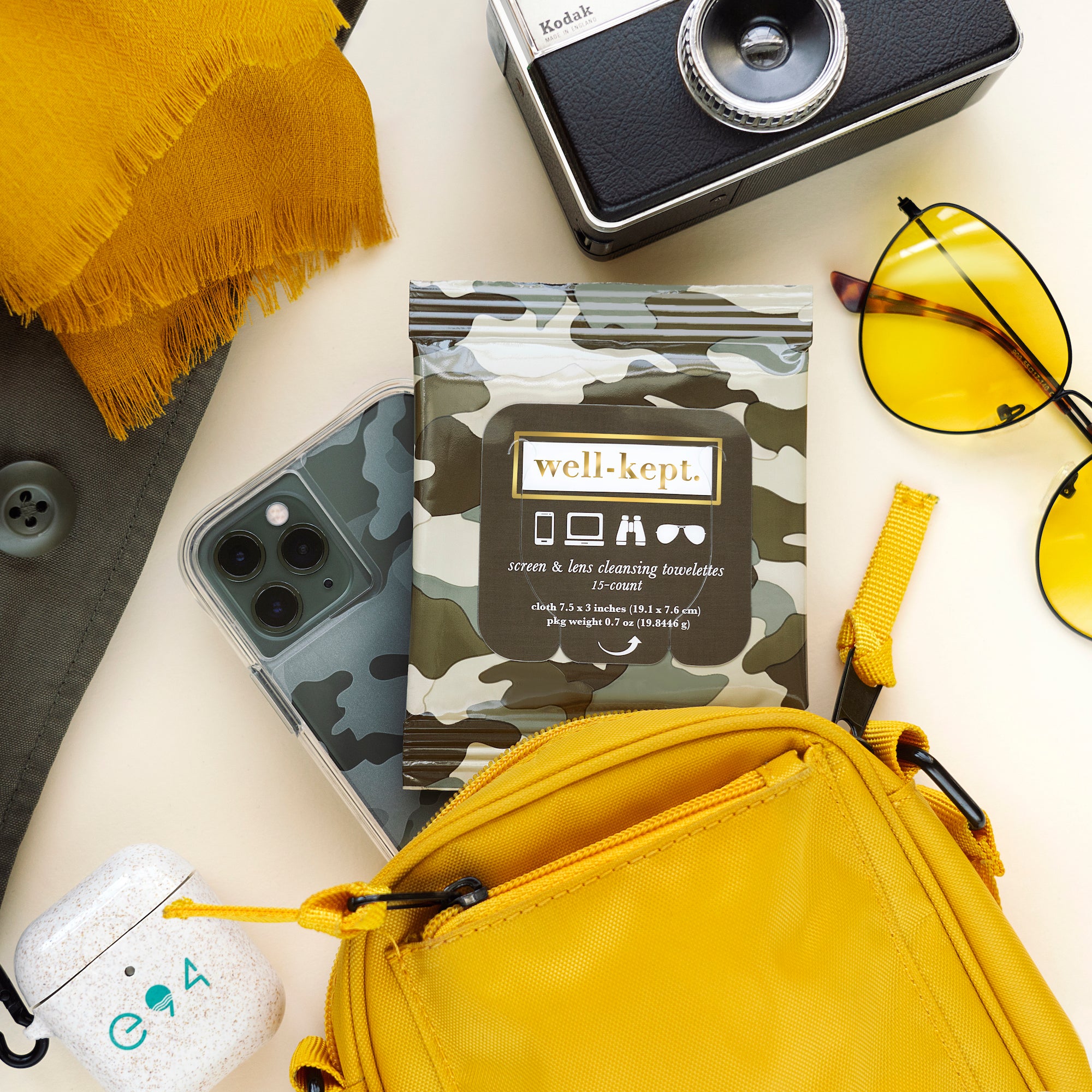 FRANK
The "Frank" pattern is named after an outstanding soldier and friend. It is dedicated to all the men and women serving our country.
This pattern gives back to support Military families while a loved one is deployed.
Each pack contains 15 pre moistened towelettes useful for cleaning a variety of electronics and lenses.
A solution specifically made for electronics to clean and remove germs.
Ingredients: water, Isopropyl Alcohol, and Butoxyethanol
Made in the USA
Fantastic wipes!
I'm addicted to these wipes - best in class.
ok
bought for my son...he is army....just bought it again...I like these wipes very much - especially for my phone and my glasses...