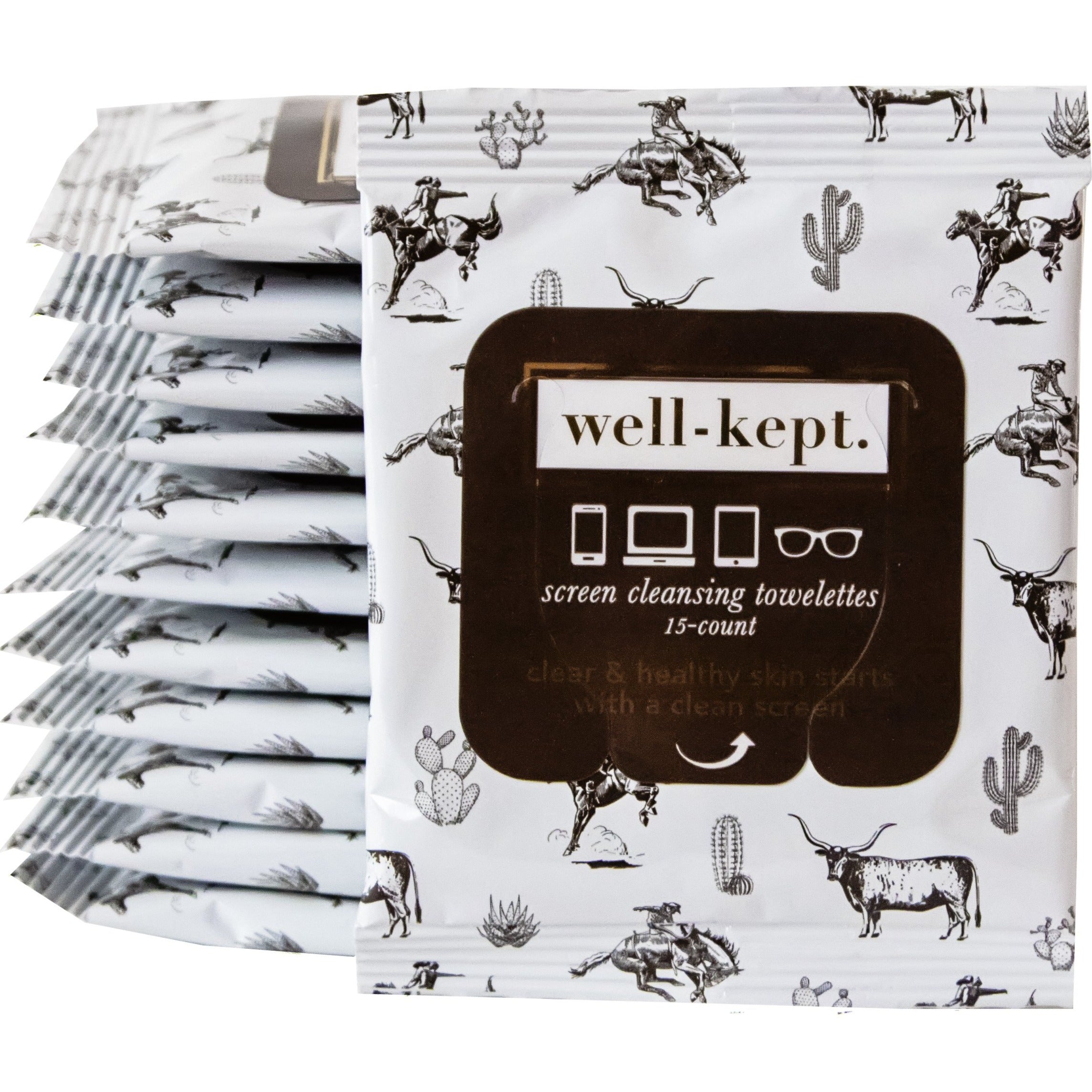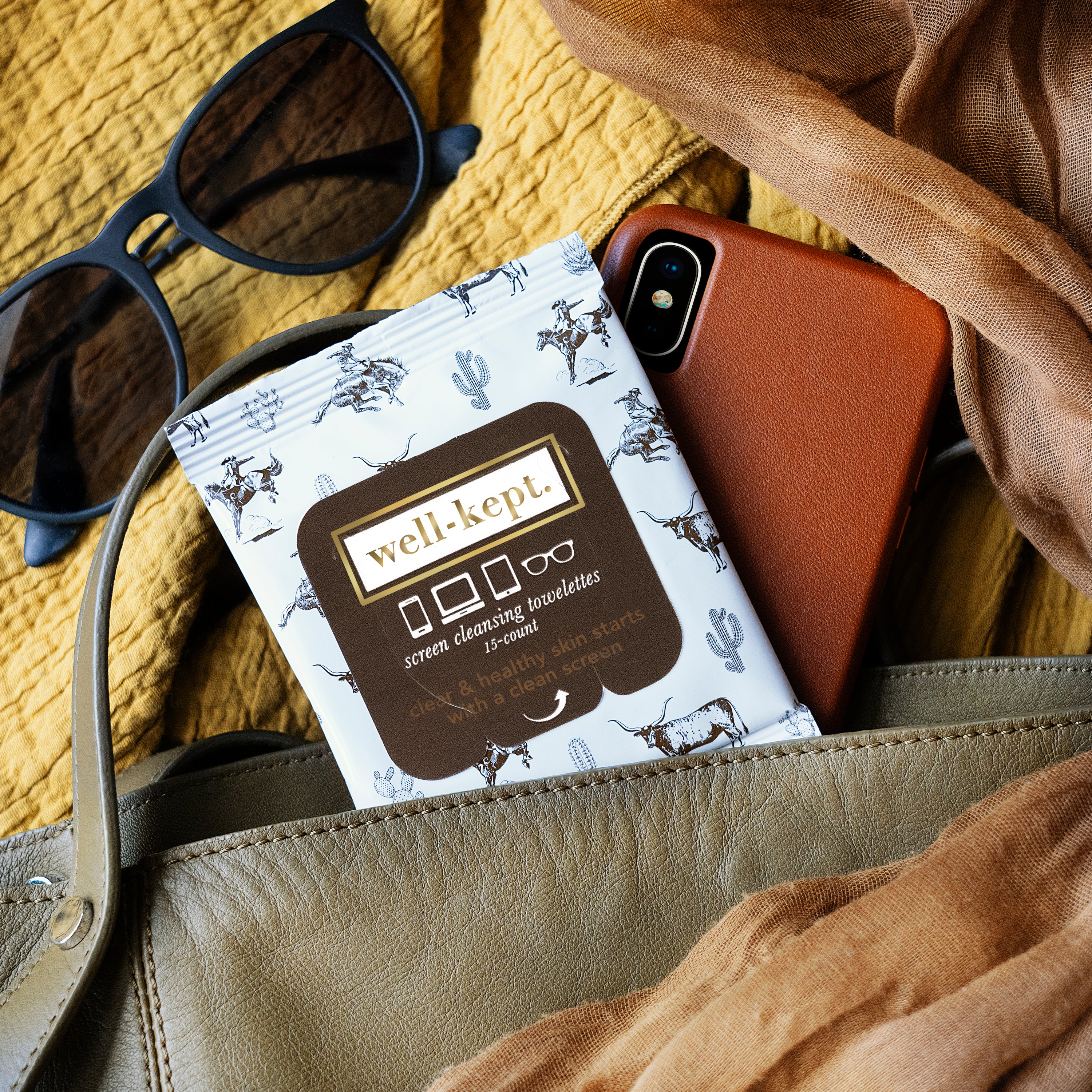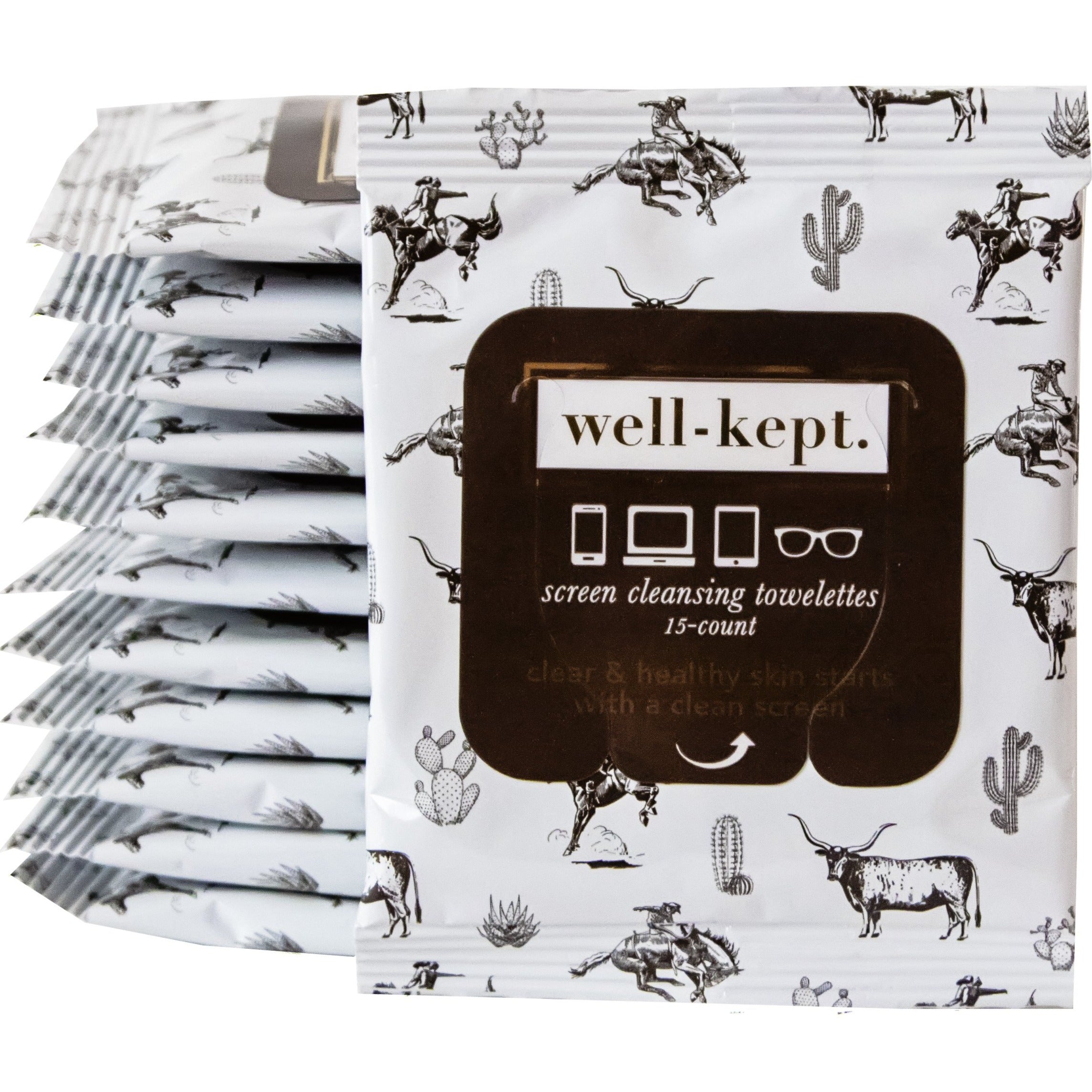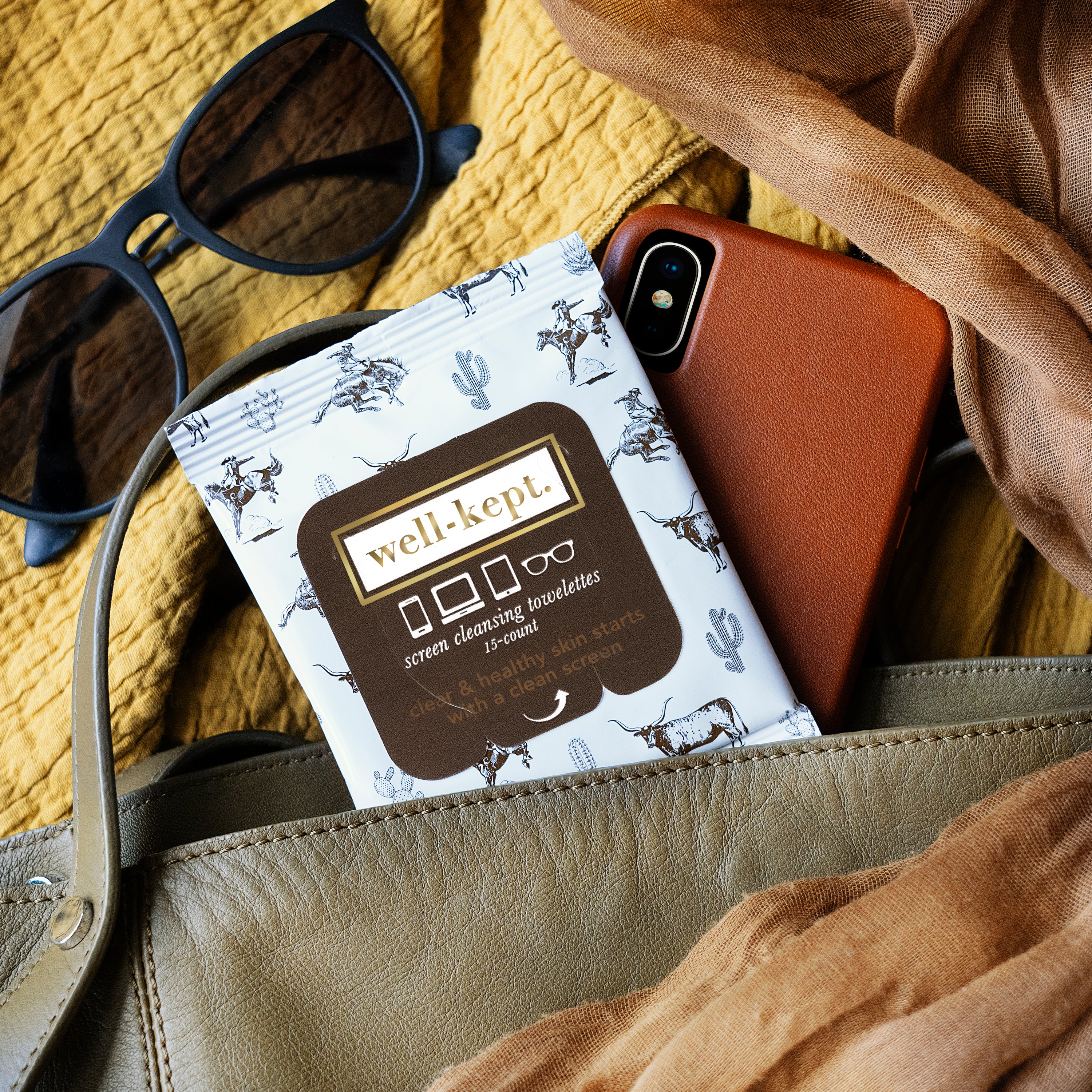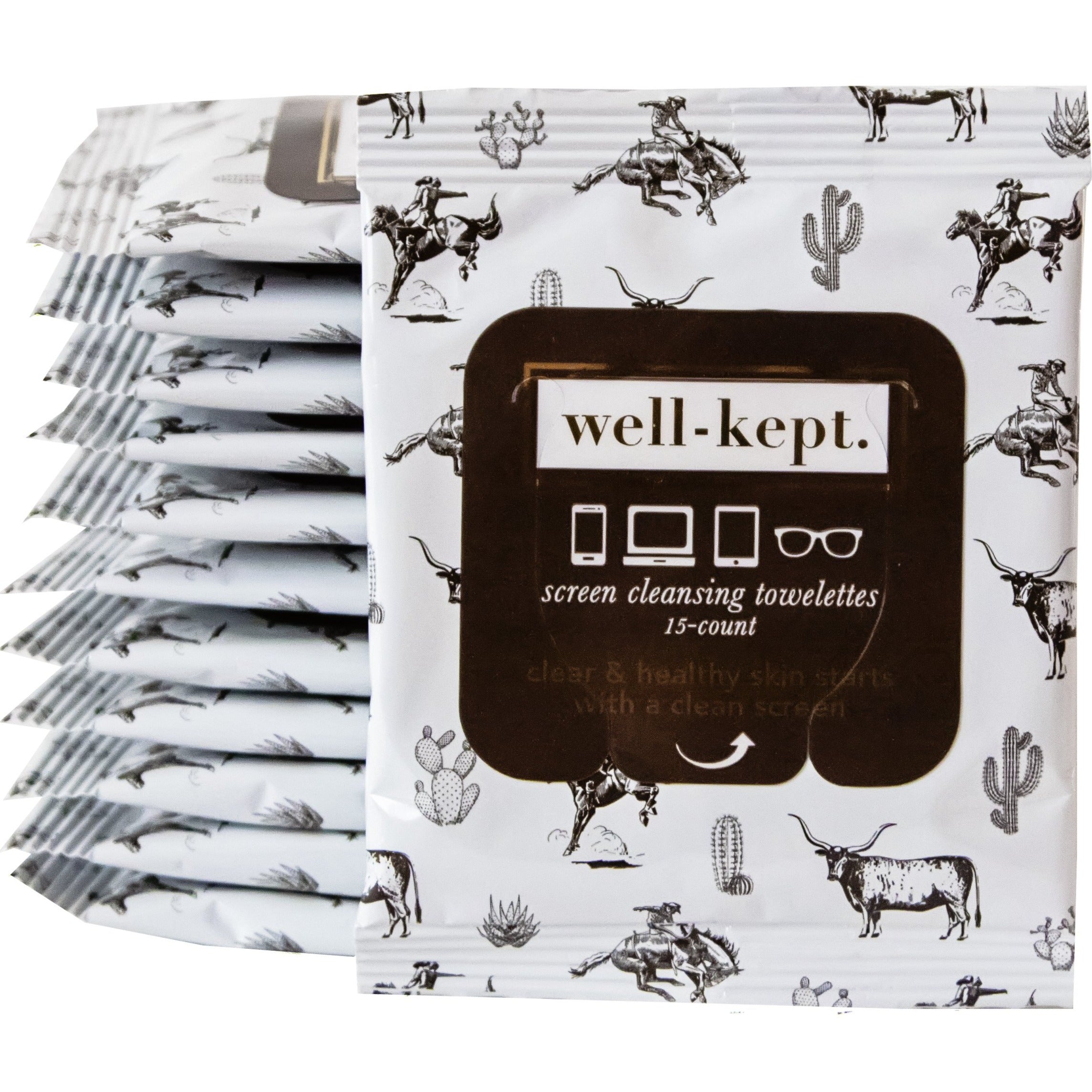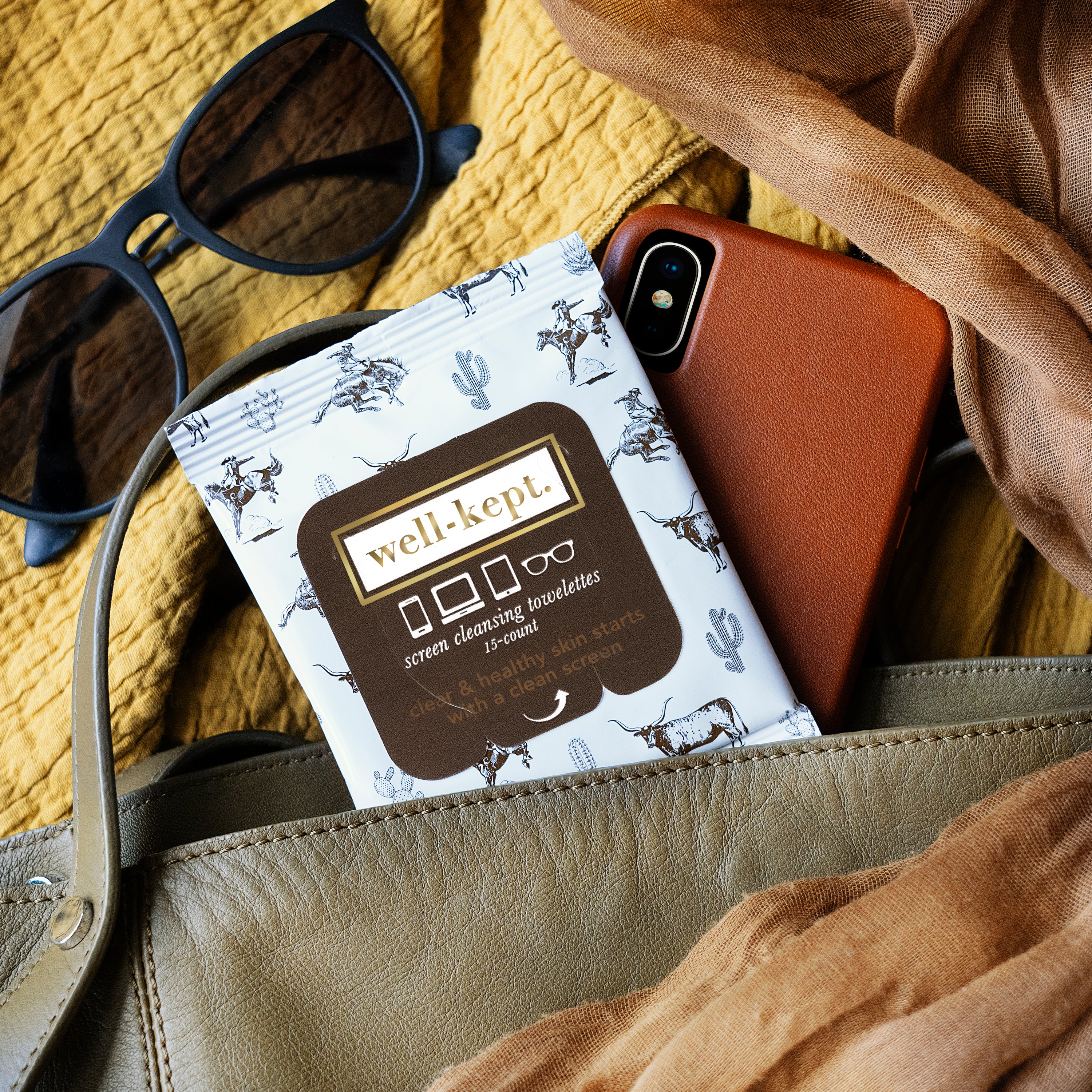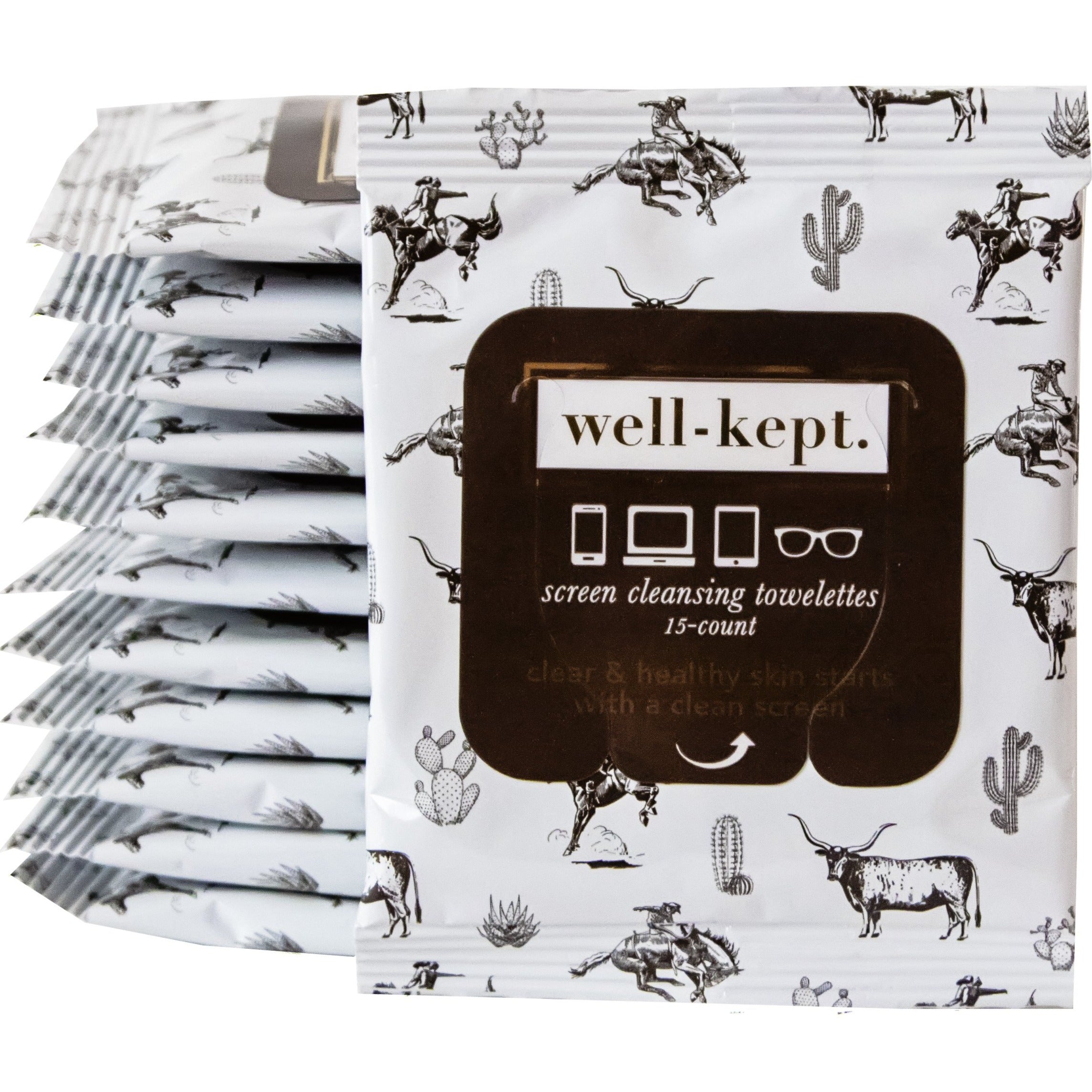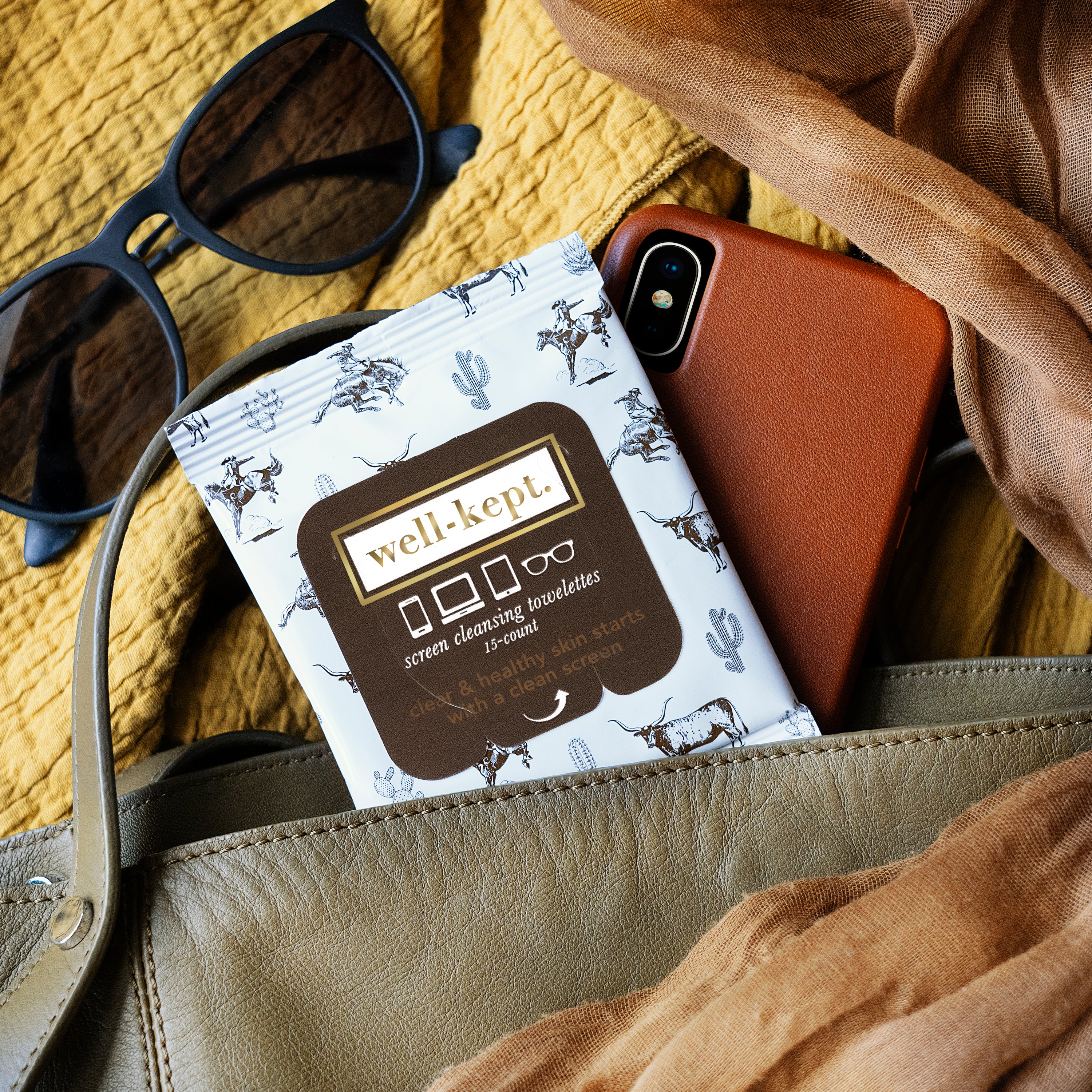 BRONCO - Twelve Pack (12)
12 packs of Well-Kept. Screen Cleansing Towelettes from the "Bronco" Collection.
Each pack contains 15 pre-moistened towelettes useful for cleaning a variety of electronics and lenses. 
Colors: Brown tab/brown and white print. 
A solution specifically made for electronics to clean and remove germs.
Ingredients: water, Isopropyl Alcohol, and Butoxyethanol
Made in the USA
Great product!
These wipes are the best for keeping our tech products - and other surfaces germ and fingerprint free! We carry a pack in purses, tote bags and even in the car.
The best product ever
We love Well-Kept! Not sure who grabs them first my husband or me. Handy packaging and very moist.
Bronco - Twelve Pack (12)