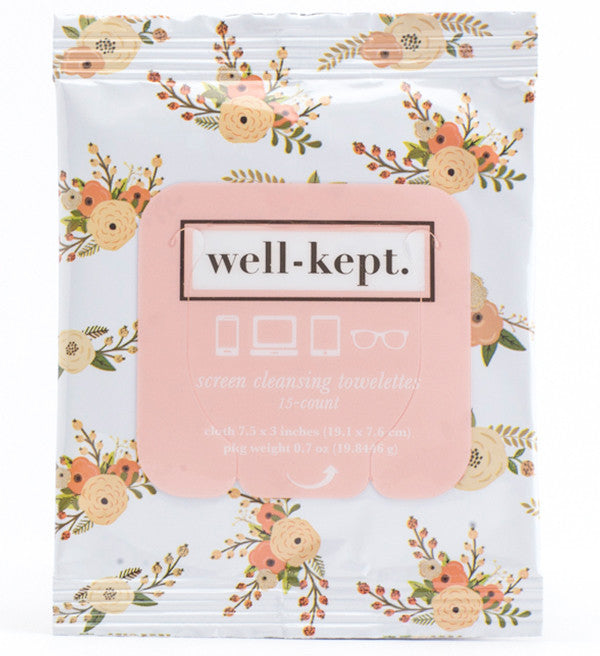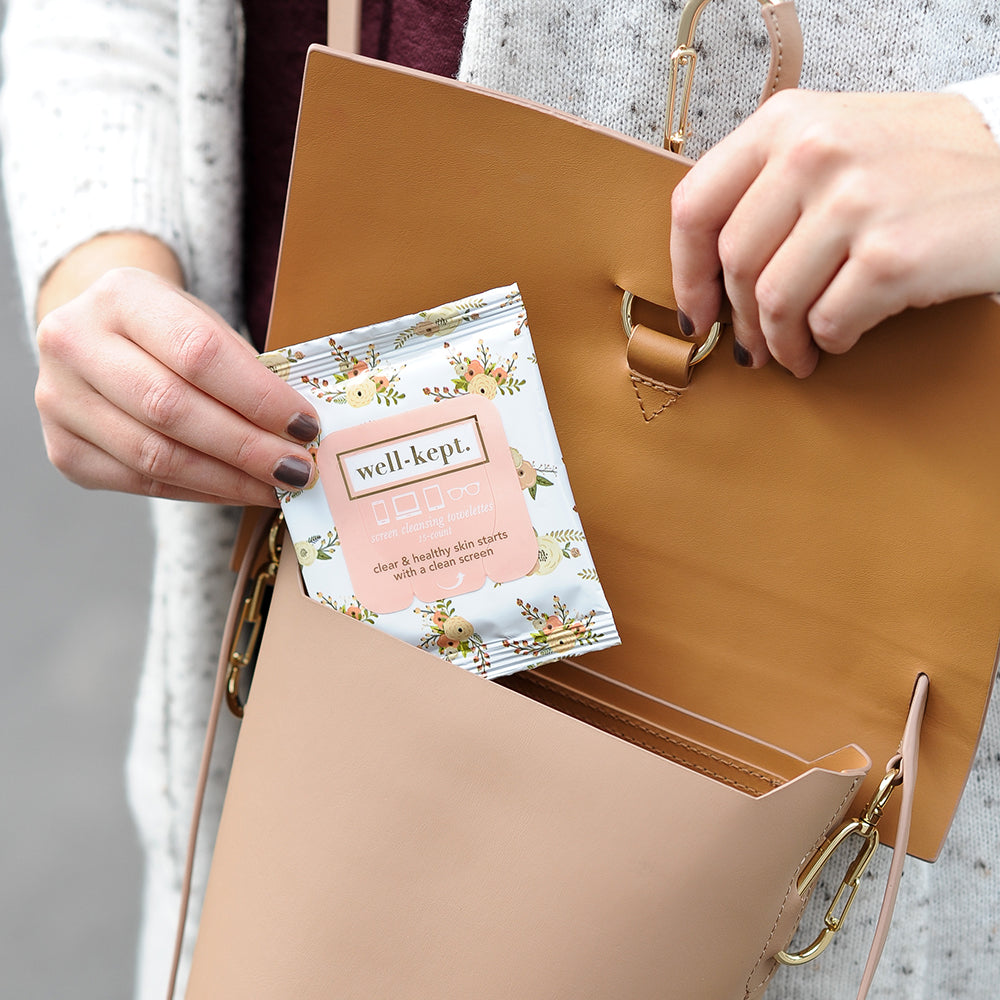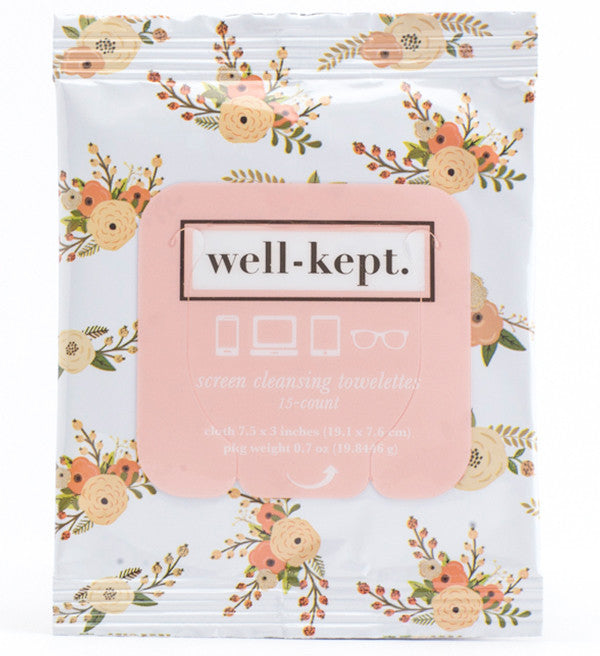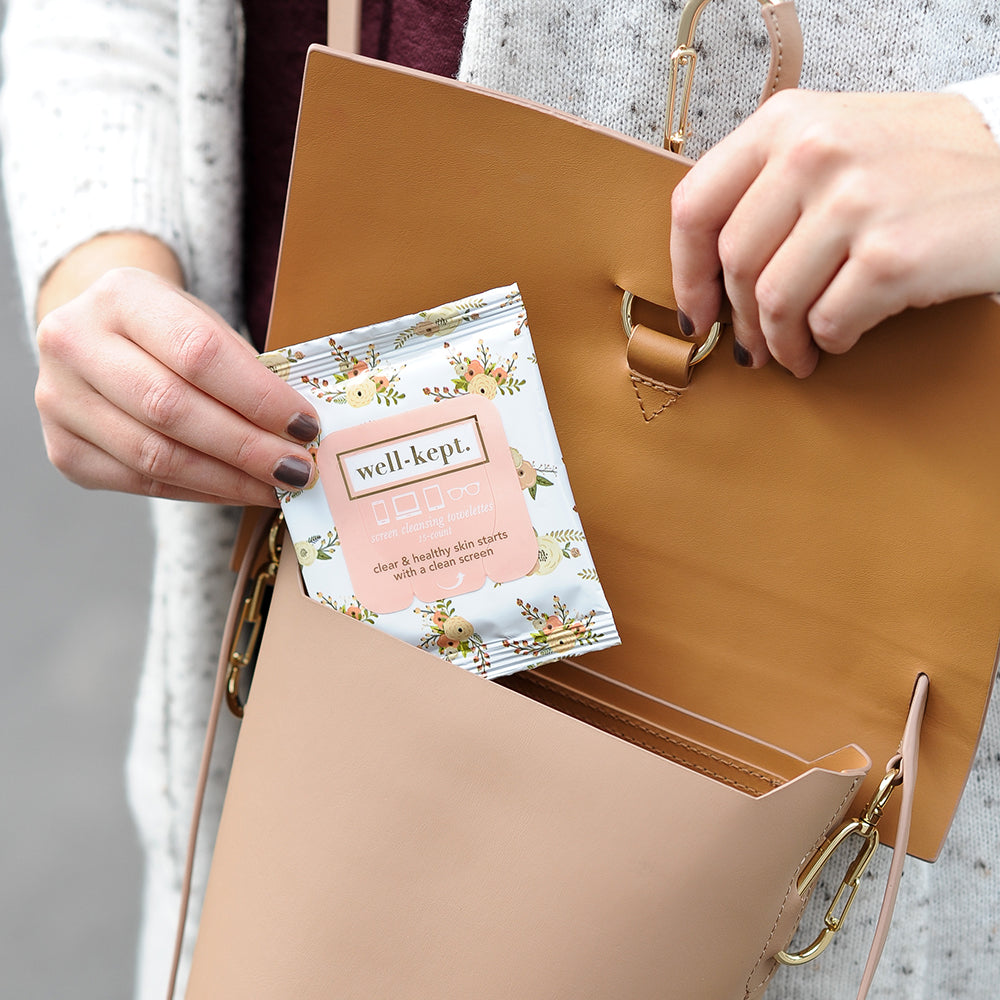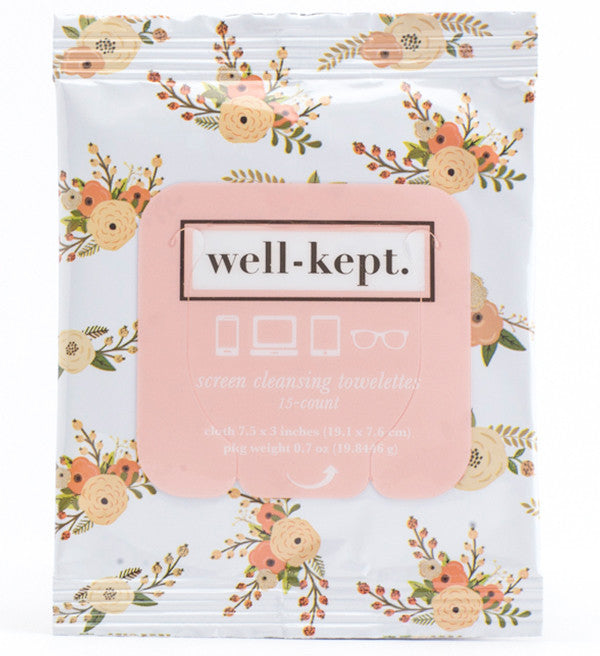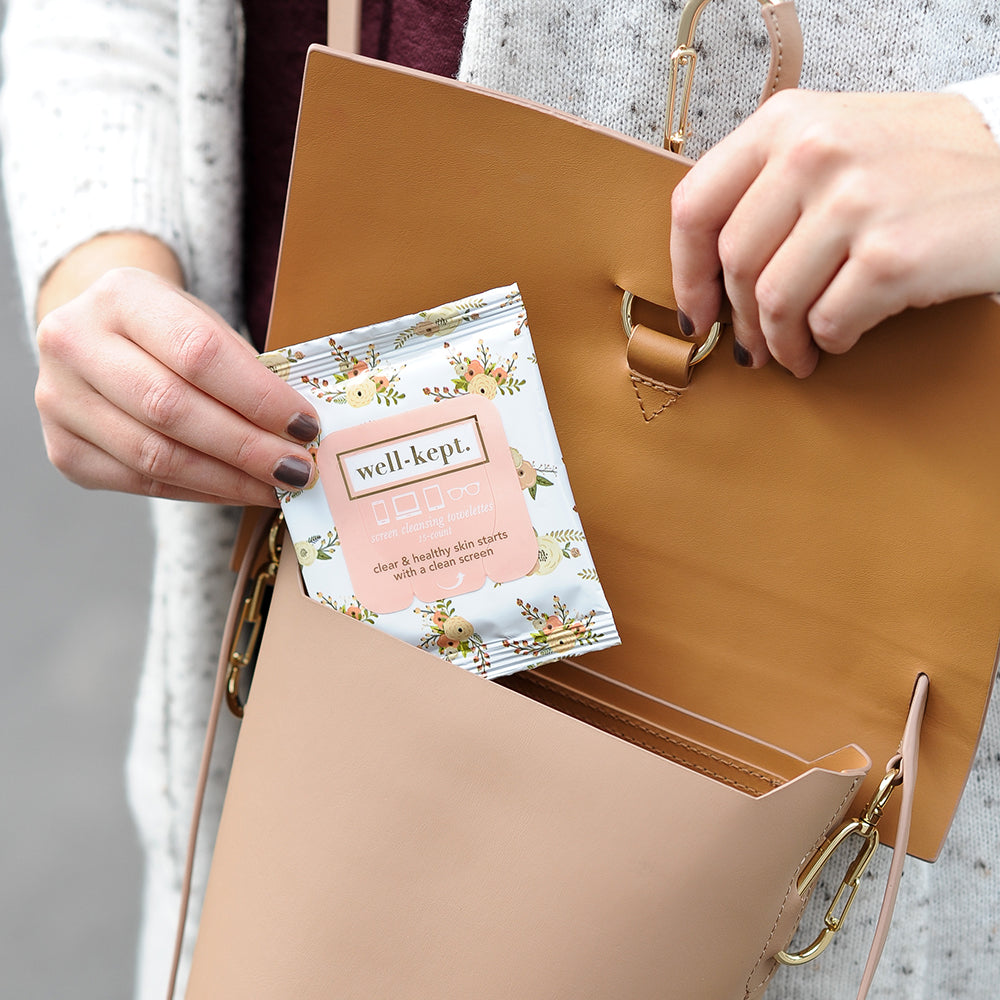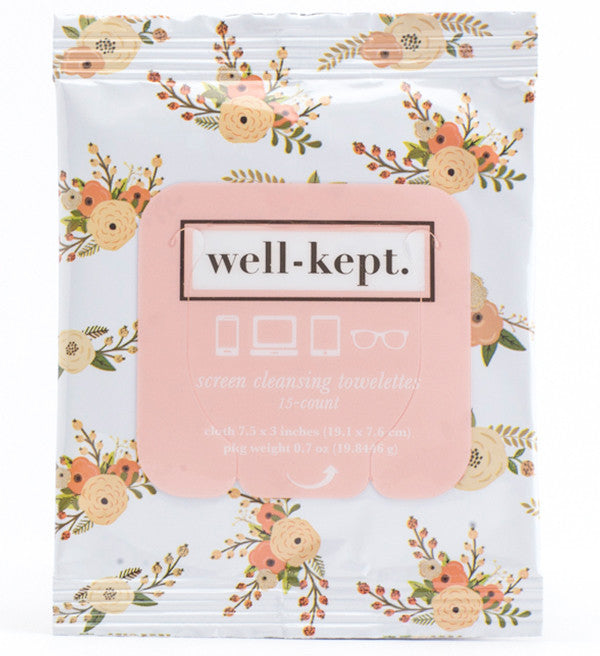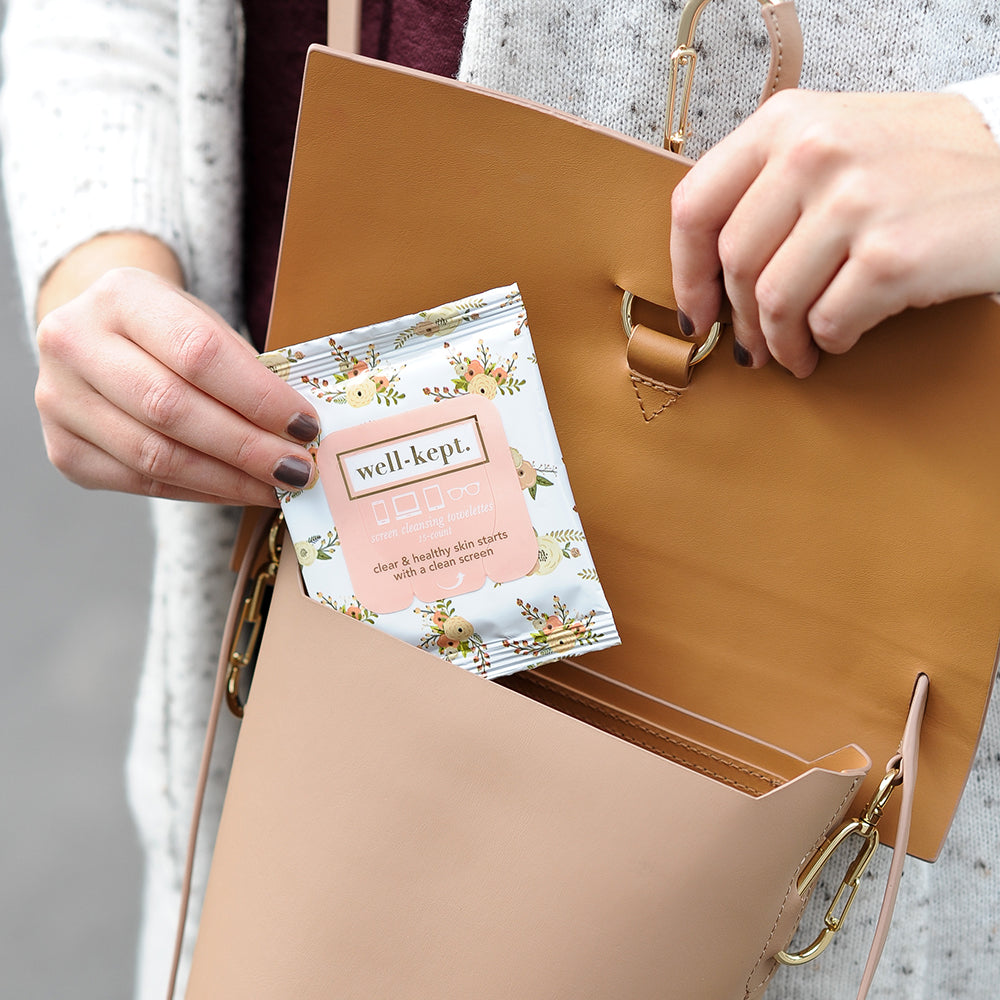 BRITT
This design was inspired with the bride in mind offering fresh florals and a blush label.  This swoon-worthy pattern is the perfect match for shower favors, your bff's or hostess gifts. 
Each pack contains 15 pre-moistened towelettes useful for cleaning a variety of electronics and lenses.
A solution specifically made for electronics to clean and remove germs.
Ingredients: water, Isopropyl Alcohol, and Butoxyethanol
Made in the USA
Britt
Love the pattern and product
Love
These are absolutely the best!
Great when your on the go
These single packs are great when on the go. Great stocking suffers. Everyone I have given to love them, not to mention the hand wipes. I'm not a fan of Lavender. When you 1st open bag the scent is very powerful but, once on hands not bad. Don't dry hands out.
Want to mention the customer care was great! The individual packs of phone wipes have never dried out once open. Unopened packs still moist after 1 year. Britt is my favorite package design. LOVE IT!
Love it
I love these. Very good for my needs and great price. Will order more again soon. I love the pretty packaging.
Cute packaging
I love these wipes! I tell everyone how great they are and I like to include them in gifts to ppl. Im always amazed at how many ppl have never heard of these!