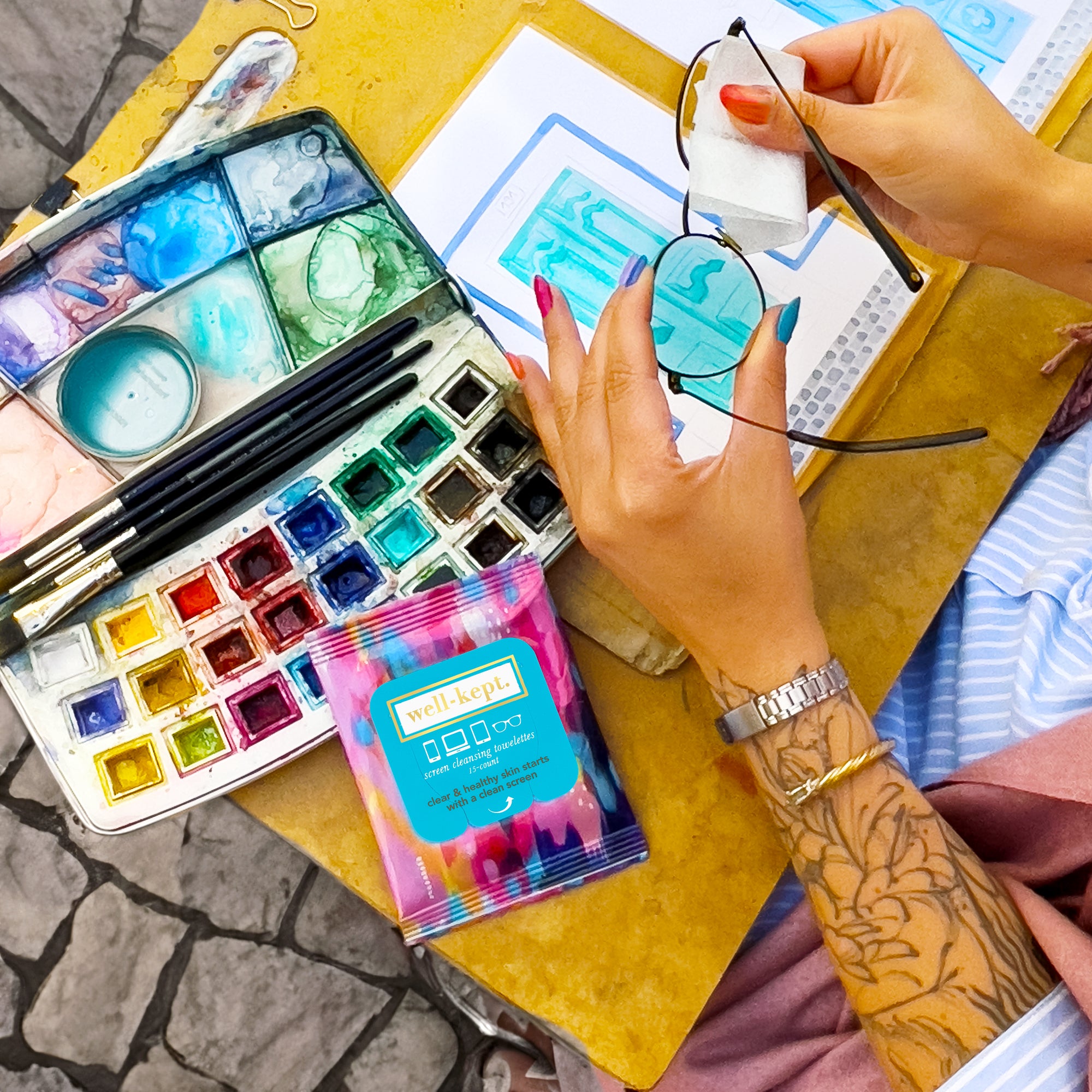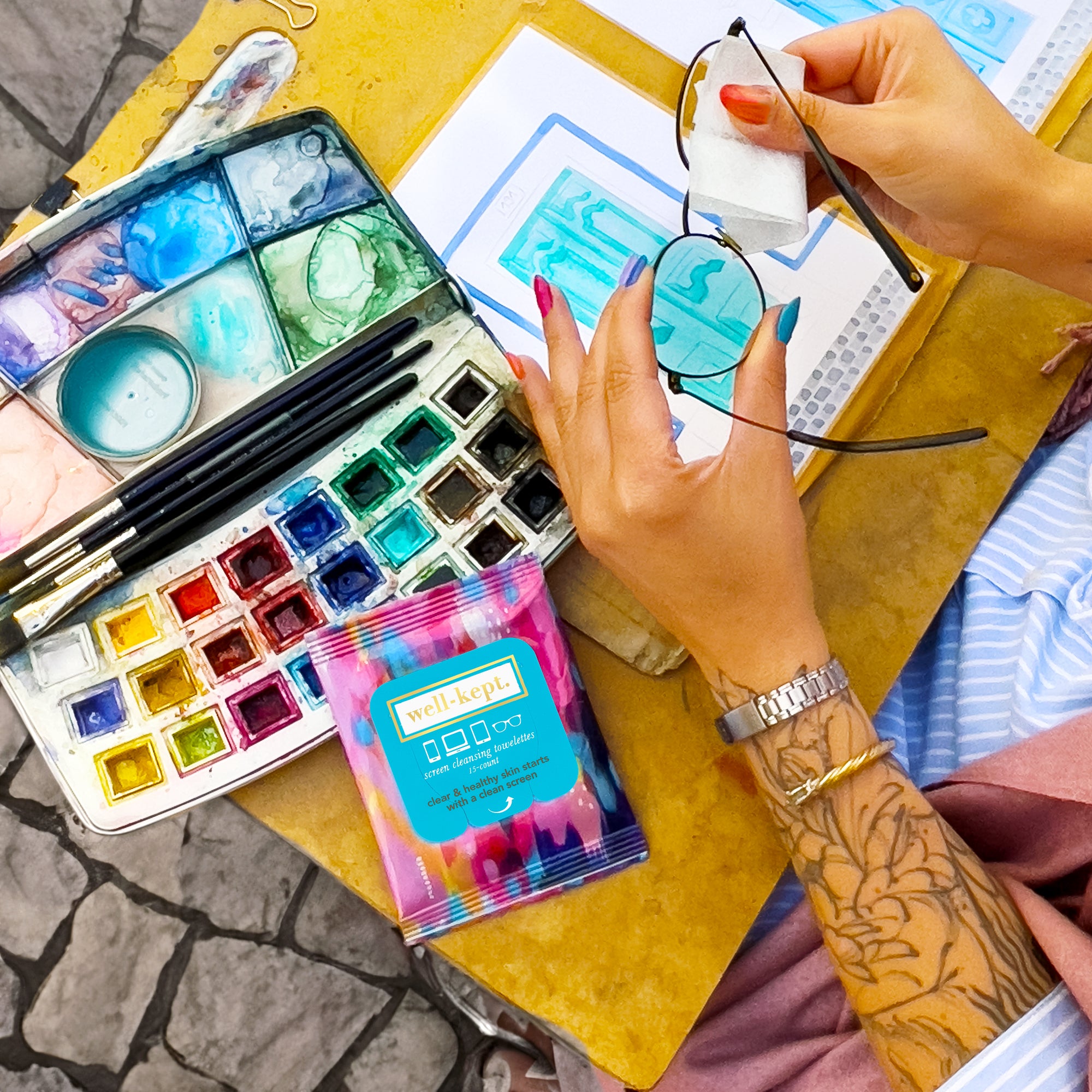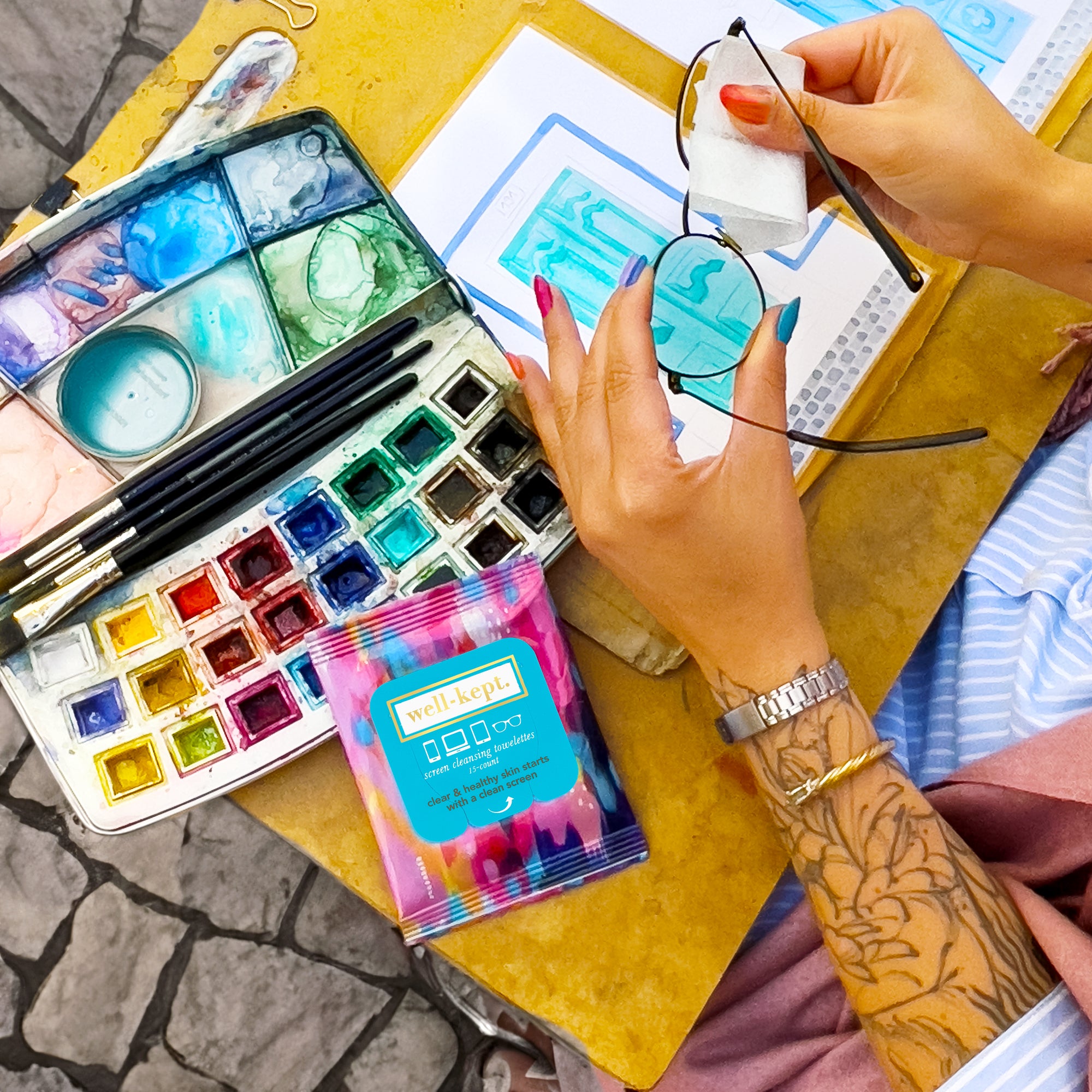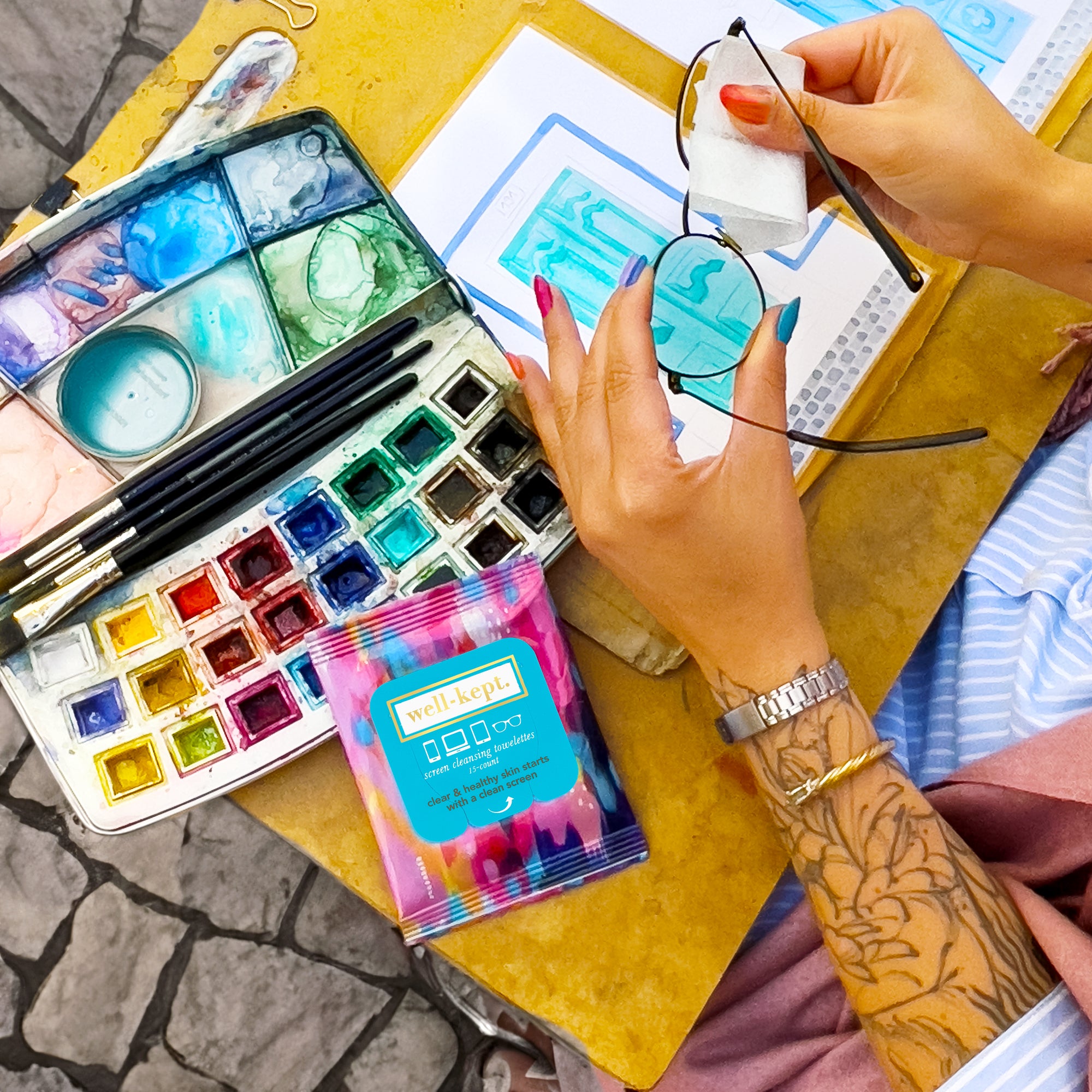 6 pack - Best Sellers
 Six packs of our Best Sellers! Enjoy 2 packs of  the "Better Days" pattern, 2 packs of the "Let's Play" pattern by Etta Vee and 2 packs of the "All Smiles" pattern.
Each pack contains 15 pre moistened towelettes useful for cleaning a variety of electronics and lenses.
Great for many things!
I use these all of the time, not just on eyeglasses. On my phone, iPad, laptop, etc. Small spills at my desk and to wipe up sticky messes. These wipes have so many uses!
Great gifts
I love these! I have added them to gifts for family and friends and they ,too, love them. Also, They are so easy to carry in my purse.
Opinion
Love these for for my glasses, phone etc
Perfect quick phone wipes
I ordered these right when I went back to working in person after Covid had started. They are so perfect for cleaning my phone as soon as I walk in the door. I work with kids all day and it is nice to have these wipes to easily wipe away any germs that may have landed on my phone during the day. We have our phones everywhere with us, so it is important to think about the cleanliness of our phones. Thank you for creating a simple product that is safe for electronics and that keeps my personal device clean.