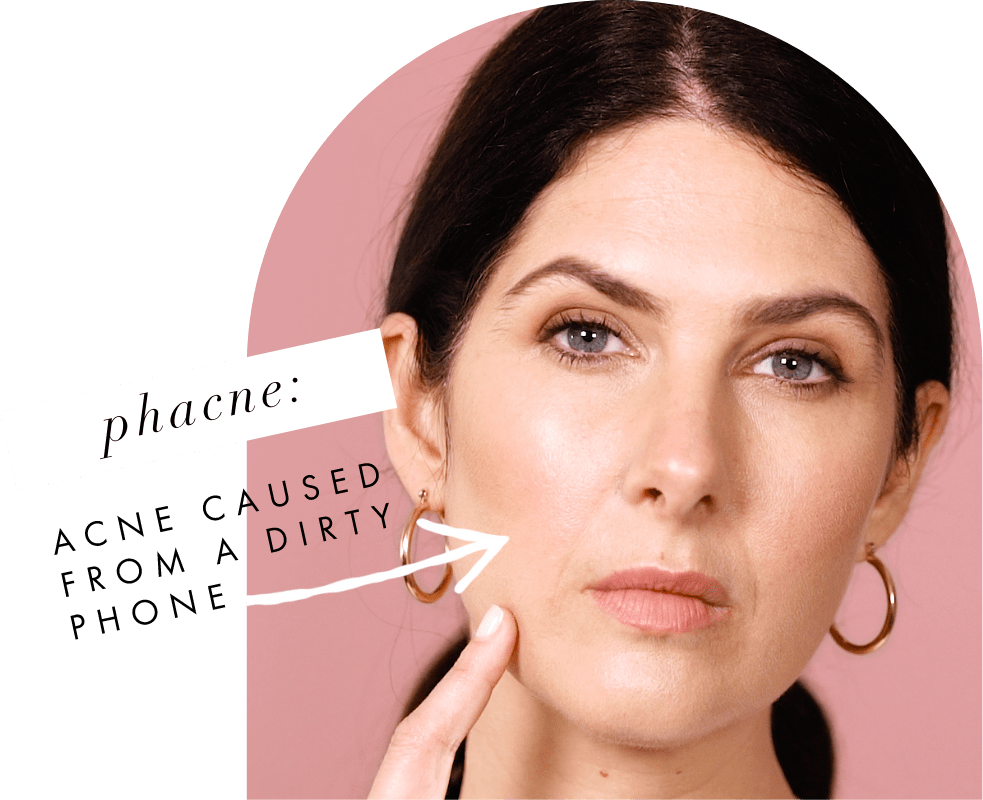 Hey friend, here's the
Dirty Truth
Your dirty phone could be giving you PHACNE [f-akne].
Research suggests a cell phone can be more germy than a toilet seat!
Don't let those screen smudges cause unwanted blemishes. Keep your skin happy and glowy with our small-but-mighty screen cleaning wipes.
Because clear and healthy skin starts with a clean screen.

The number of cell phones found to have poop on them.

Percentage of people who use cell phones in the bathroom.

Amount of bacteria on a phone screen compared to a toilet seat.

Average number of times per day we pick up our phones.

Infections transmitted by our hands touching surfaces.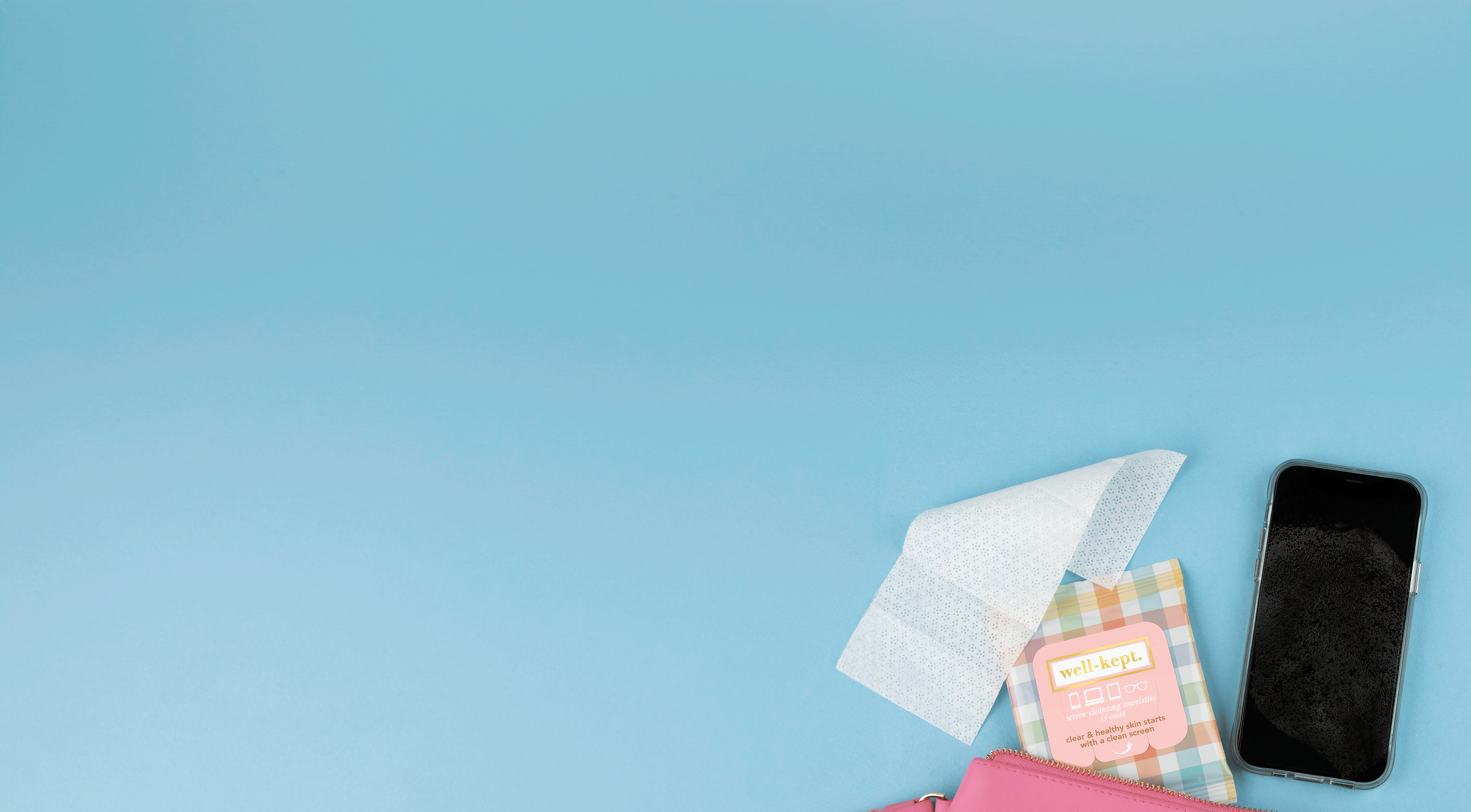 It's like a carwash for your devices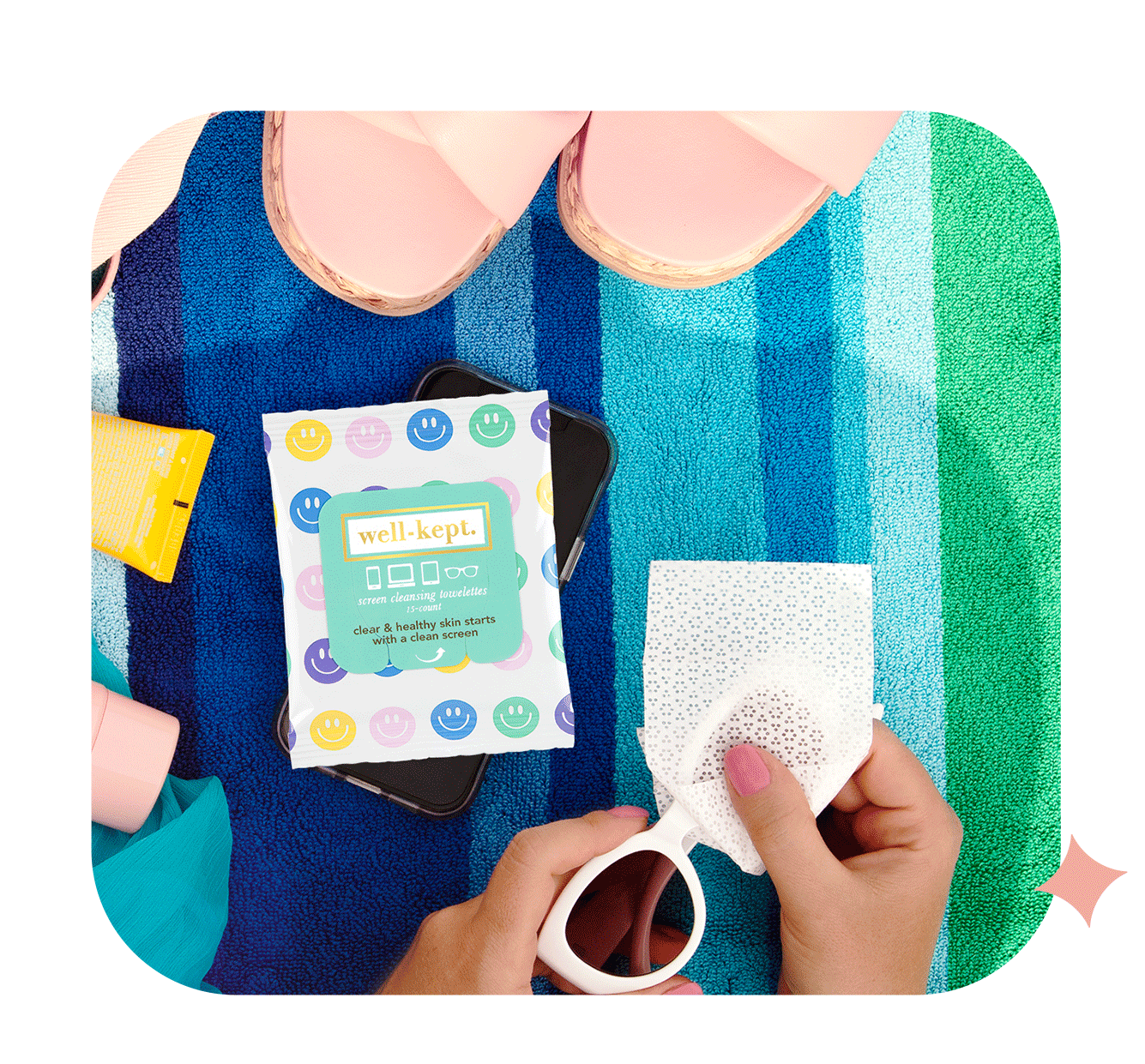 Life can be messy
We'll help you stay polished.
We're beautifying wipes to add more joy to your cleaning and delight to your gifting.
Our stylish, on-the go products are designed to give you a quick-win and leave you feeling polished, even during life's messy moments.
Perfect for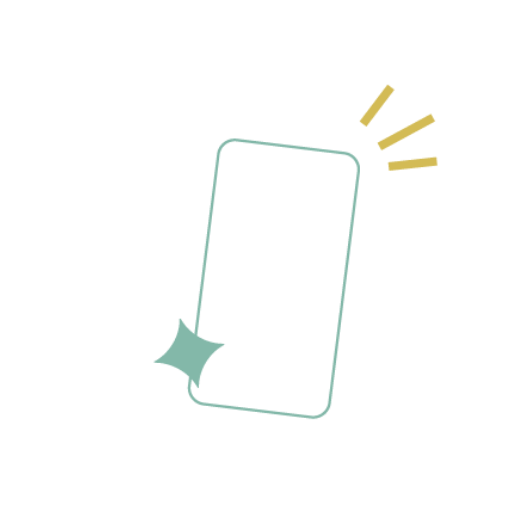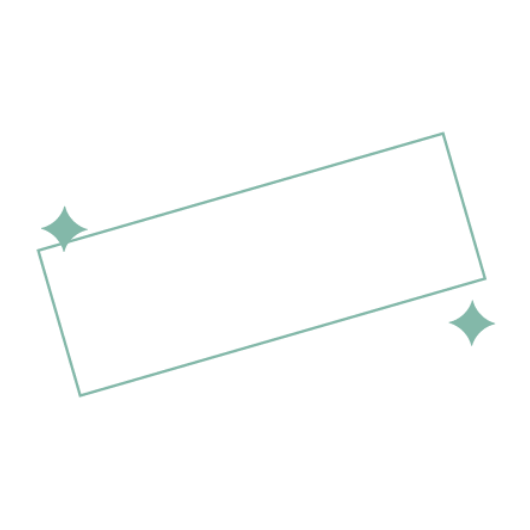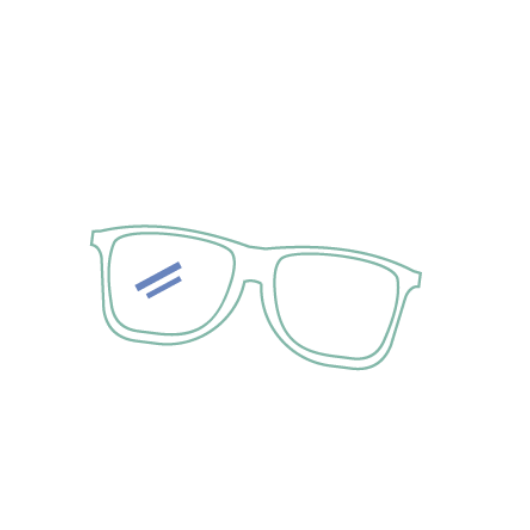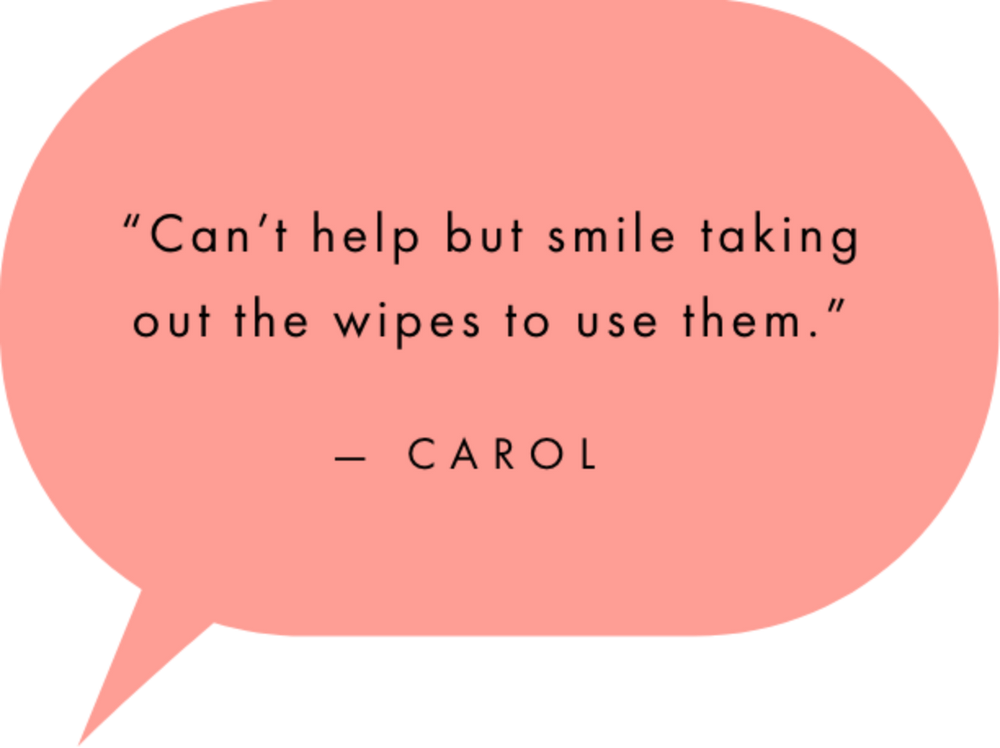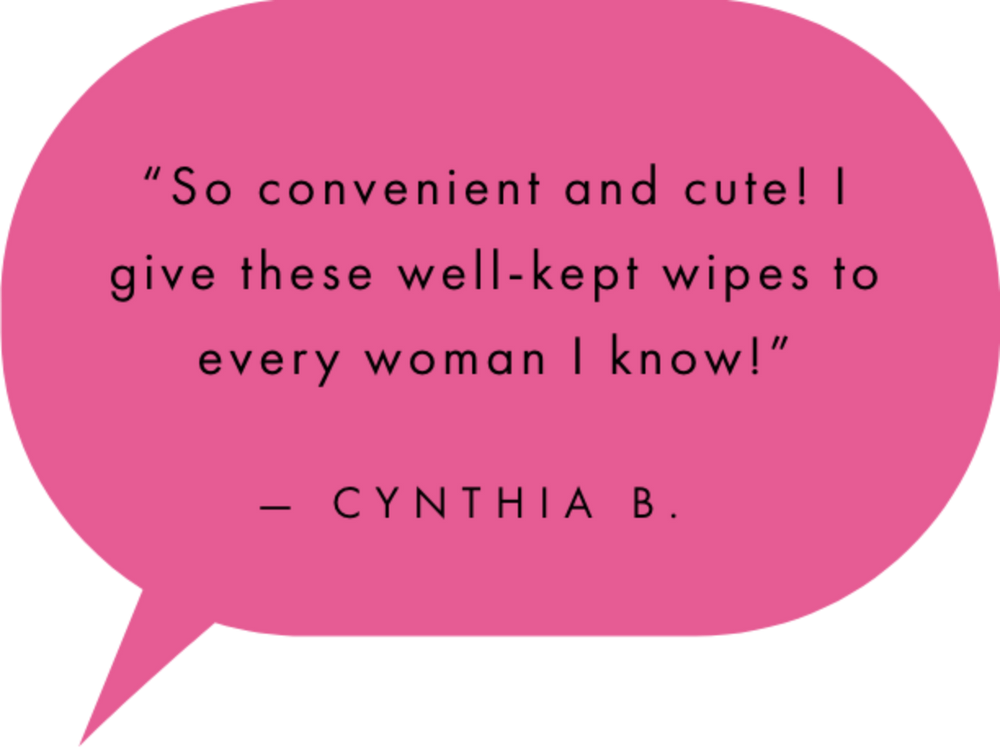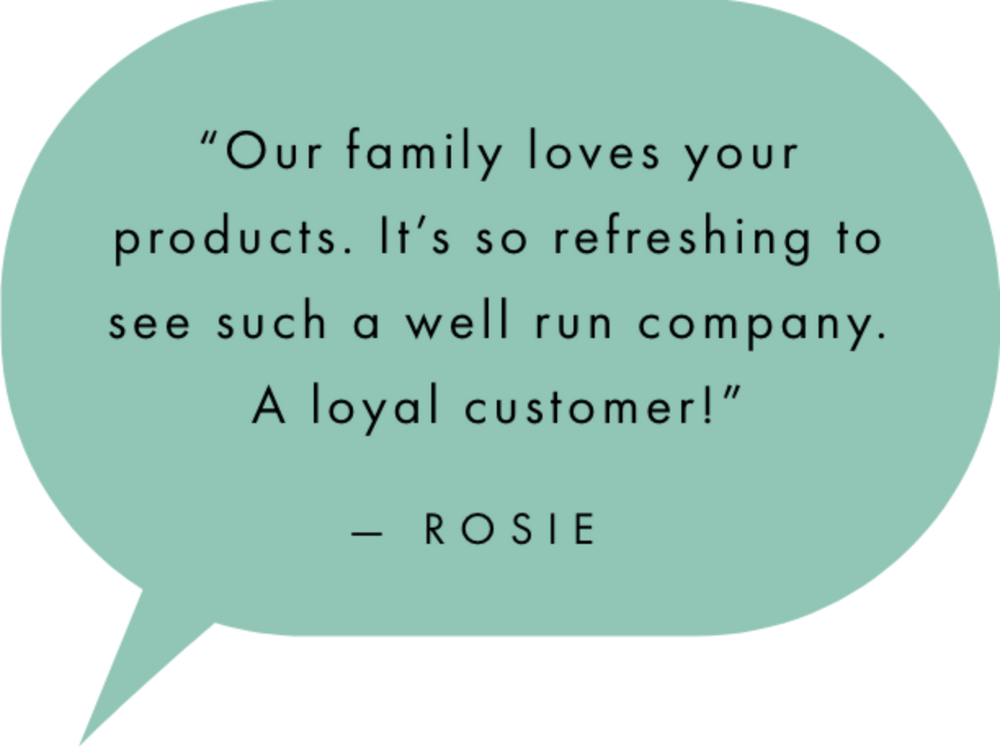 KIND WORDSWhat people are saying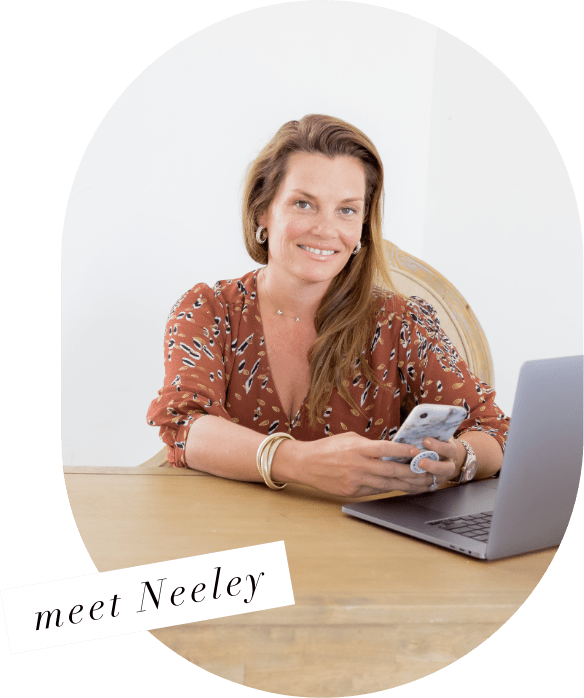 OUR STORY
Behind the screens
The idea started back in 2009 when our founder, Neeley Kolsch, a disaster recovery professional, needed a solution for the constant smudges on her laptop and phone, and a solve for the "phacne" being caused by said dirty cell that rarely left her face.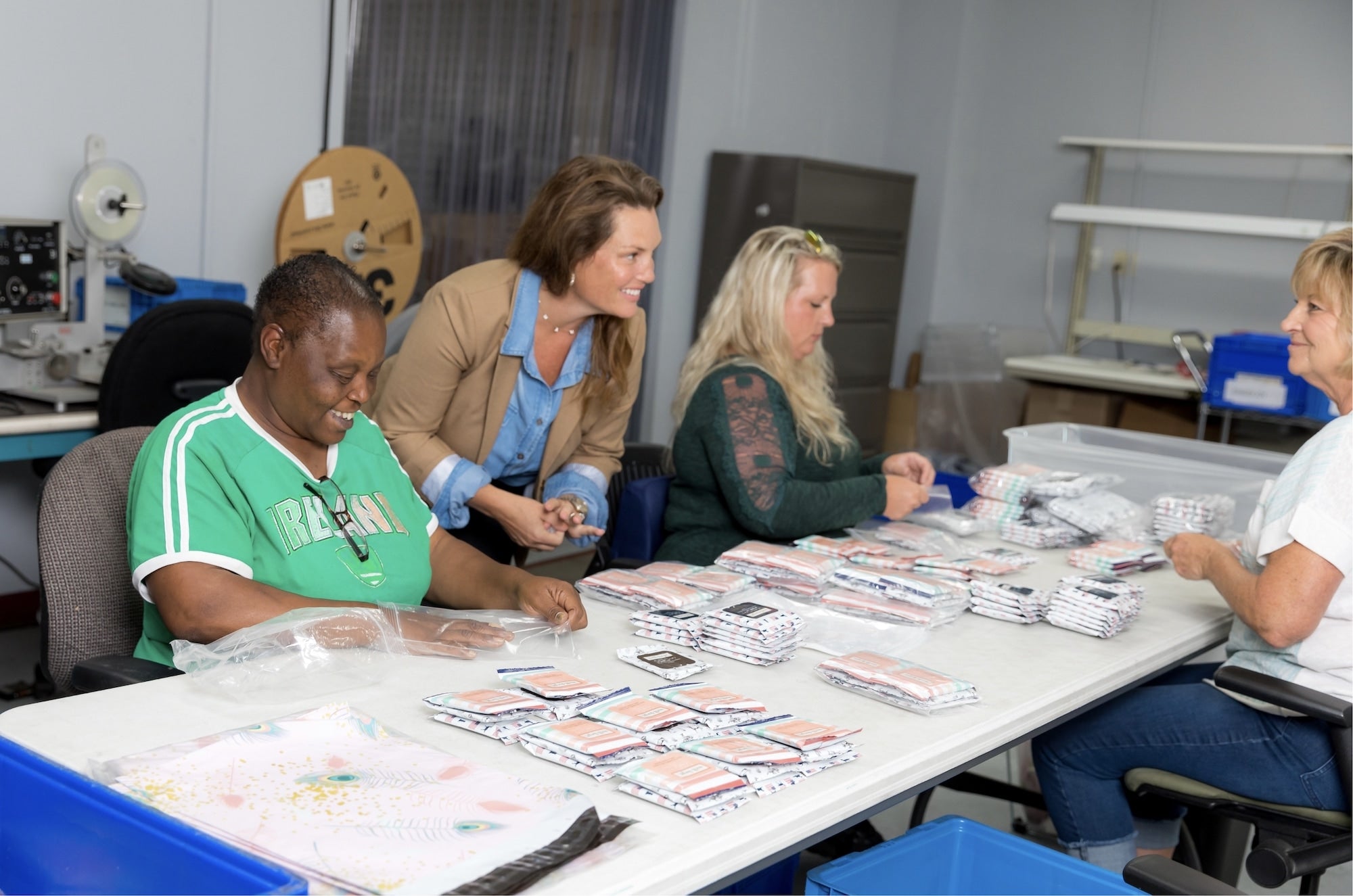 Wipes with heart
Through our Give Back Collection, we support local and global non-profit organizations and empower our community to make a meaningful difference in the lives of others.
Together, we can create a well-kept life filled with cleanliness, fun, and purpose.