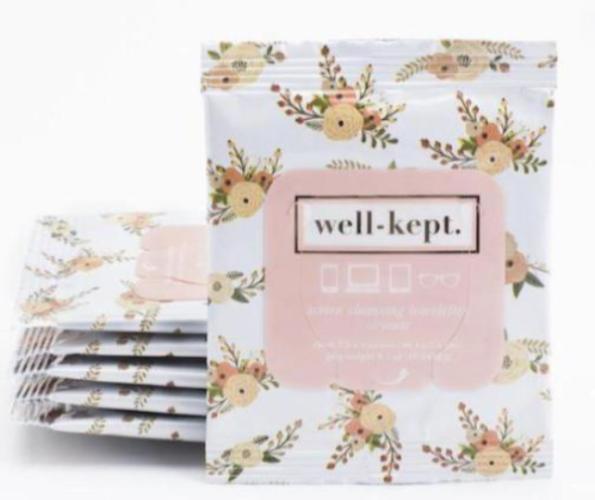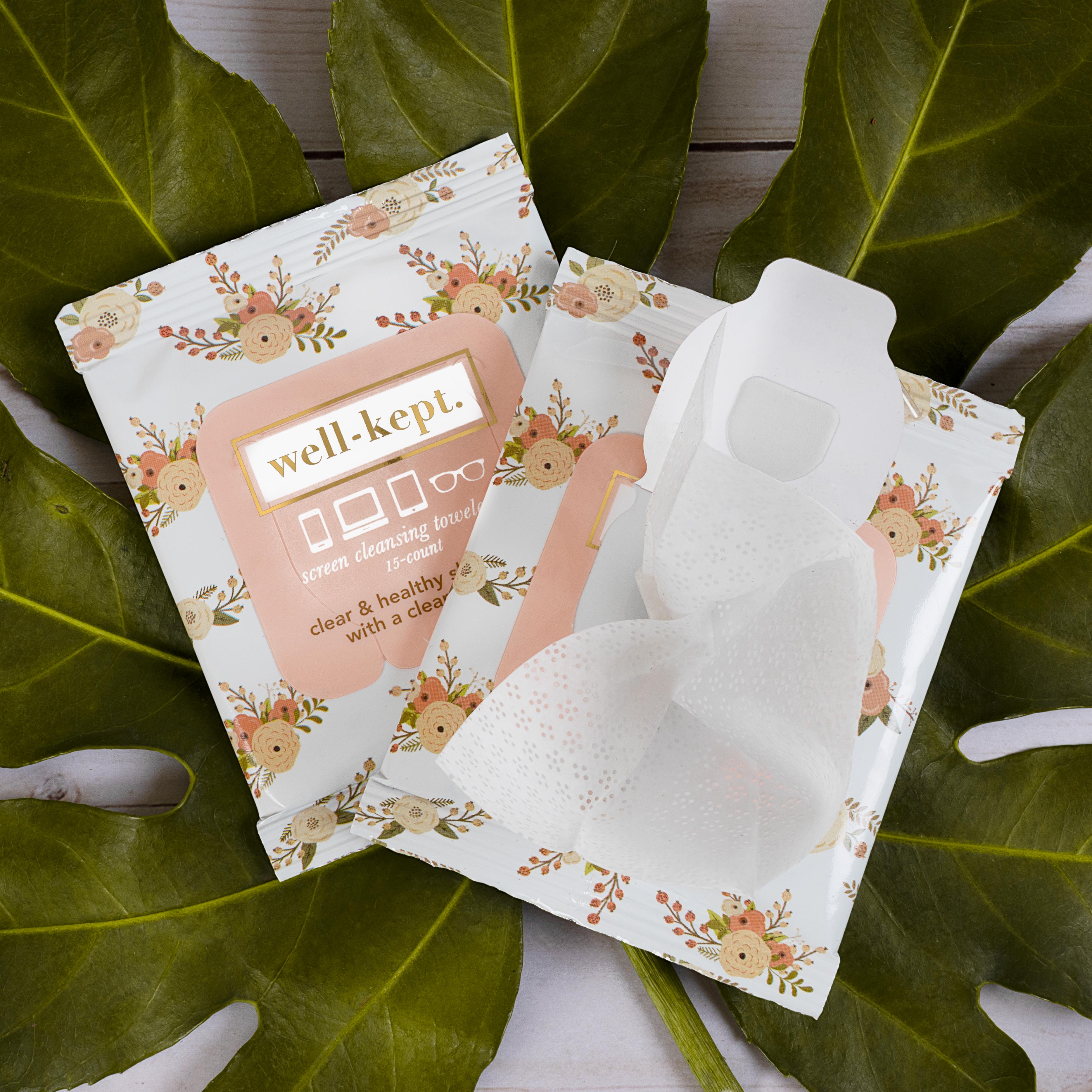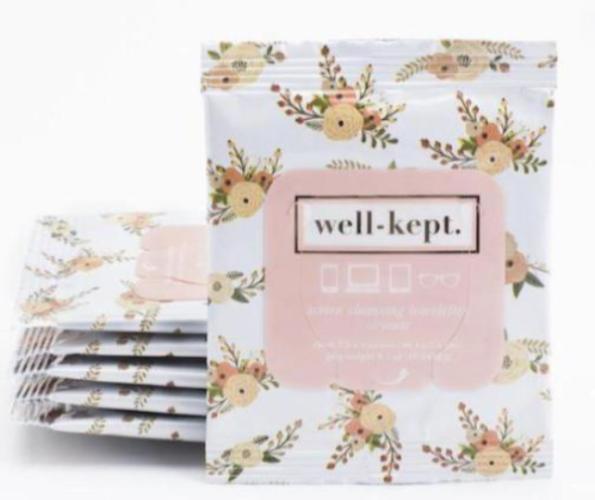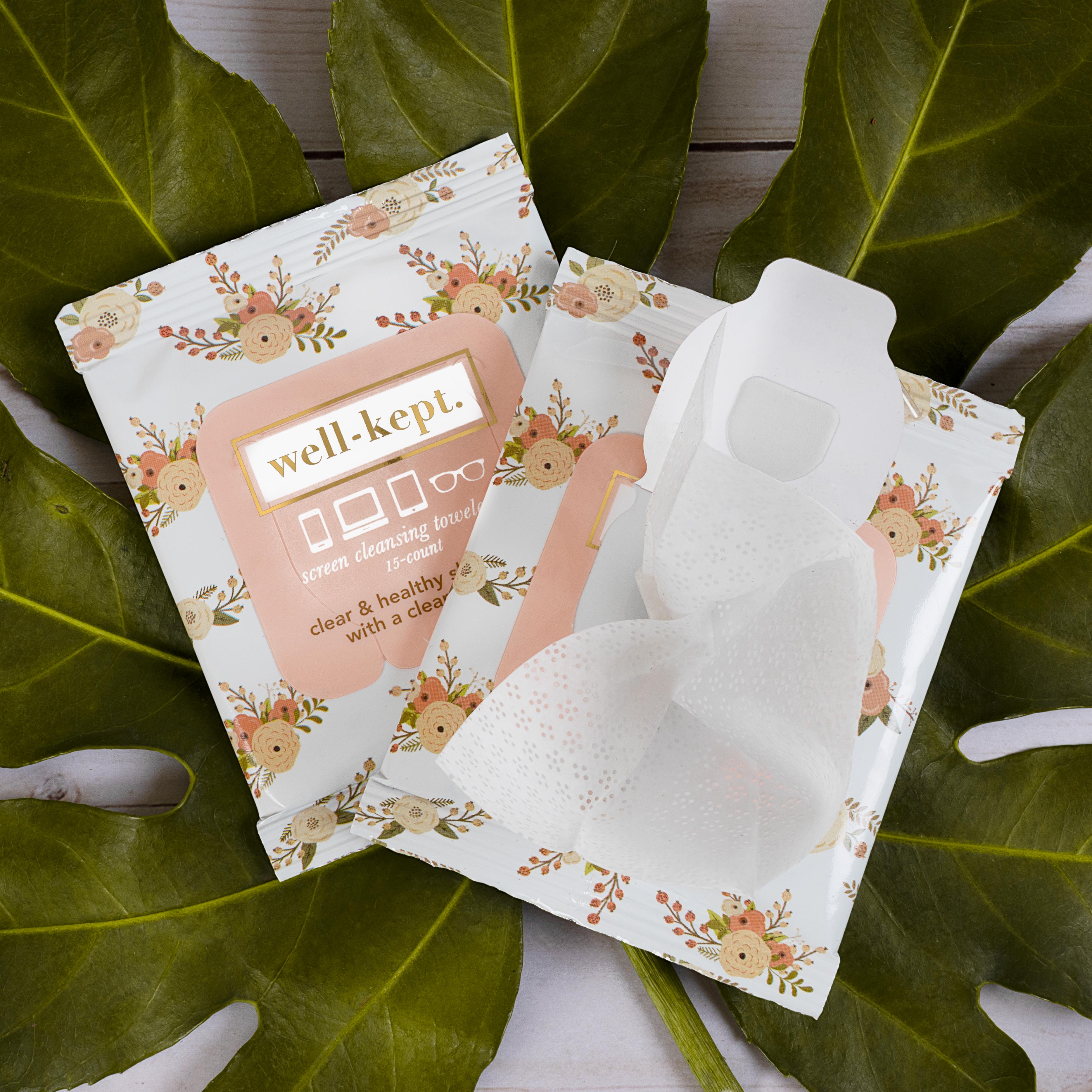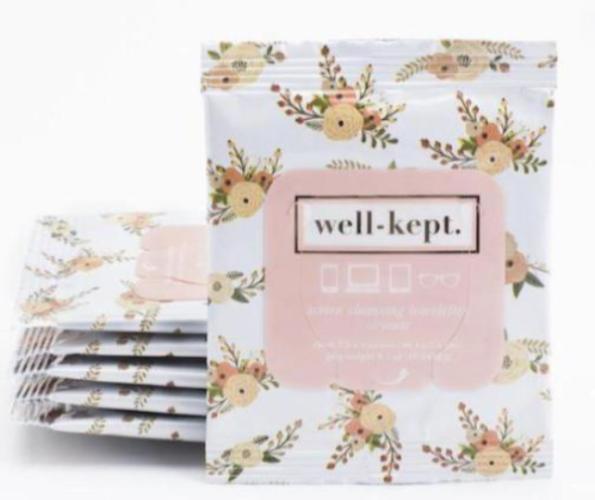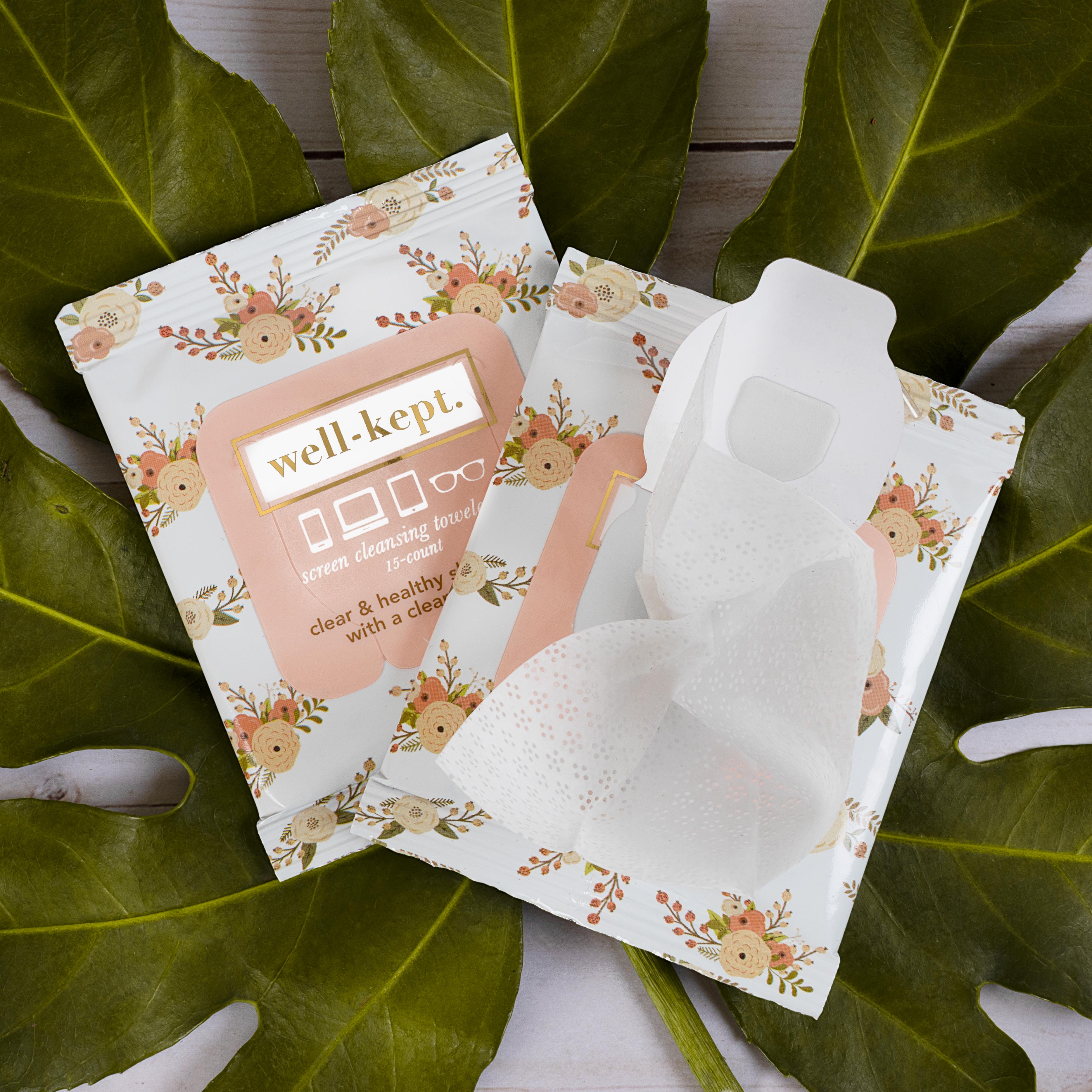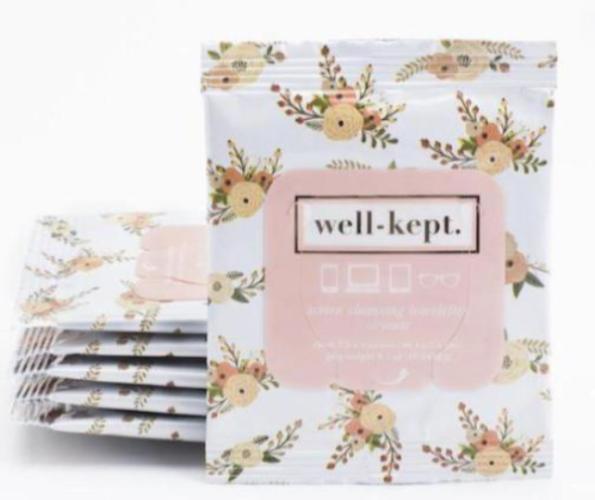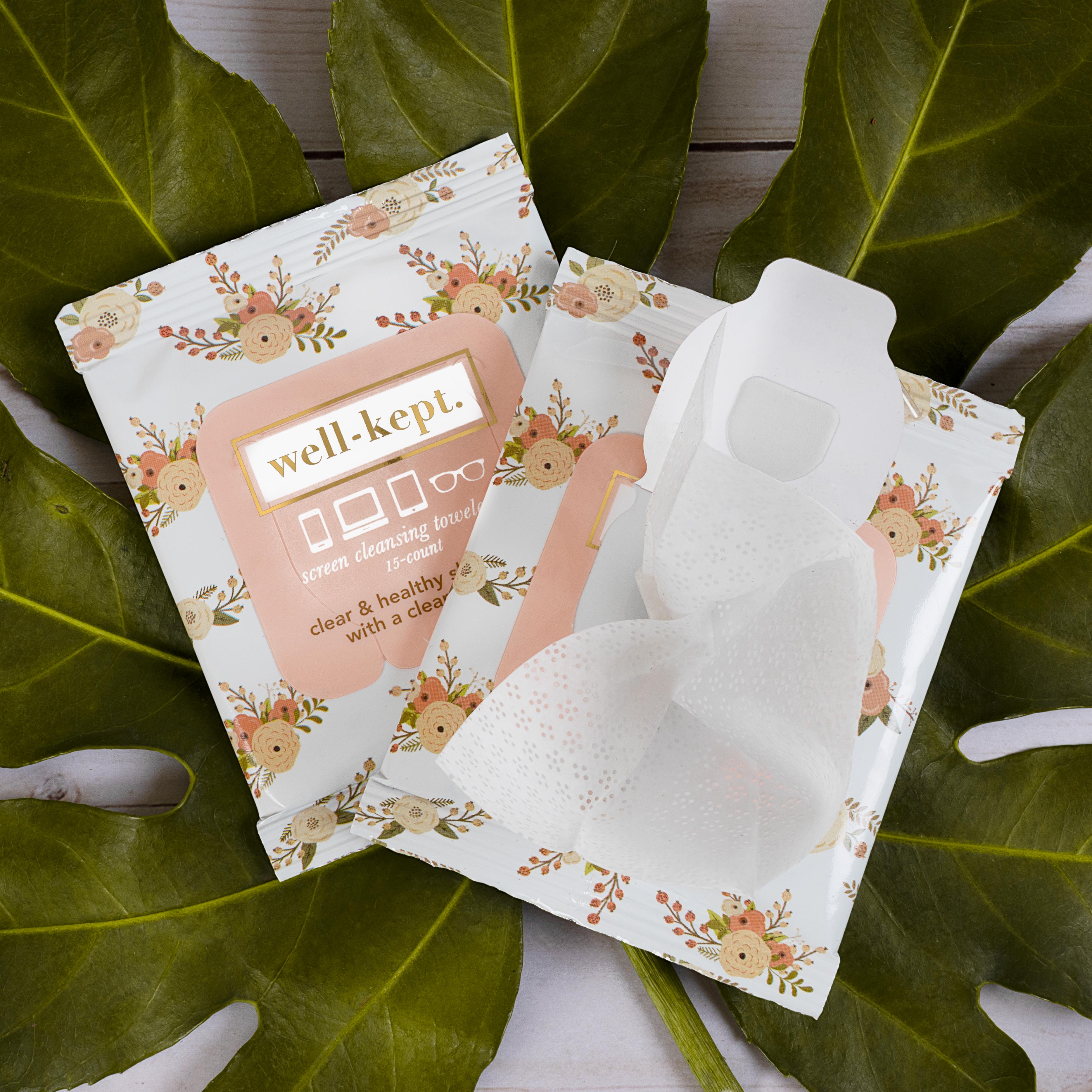 BRITT - Twelve pack (12)
Twelve packs of the "The 

Britt

". This design was inspired with the bride in mind offering fresh florals and a blush label.  This swoon-worthy pattern is the perfect match for shower favors, your bff's or hostess gifts. 
Each pack contains 15 pre-moistened towelettes useful for cleaning a variety of electronics and lenses.
Great to give as gifts and keep for yourself. Versatile and practical.
Obsessed with Well-Kept wipes!! 🥰
I use several Well-Kept alcohol wipes daily to clean my eye glasses & clean my cell phone.
You don't realize how gross your cell phone gets until you've cleaned it with a Well-Kept wipe.
It doesn't smudge my eye glasses or my cell phone. I also use it in my computer mouse.
Lots of uses…
Don't just take my word… try it for yourself.
I love them so much — I ordered the 12 pack!
YES Please!! 🥰
Love them
Use my ipad for working from home, these are great to keep it clean and my iPhone and laptop
Keep it Clean
I love Well-Kept!! They have great products and they deliver quickly!!
Love these!
Great packs to keep in your home and bags and wipe down your phone and computer with