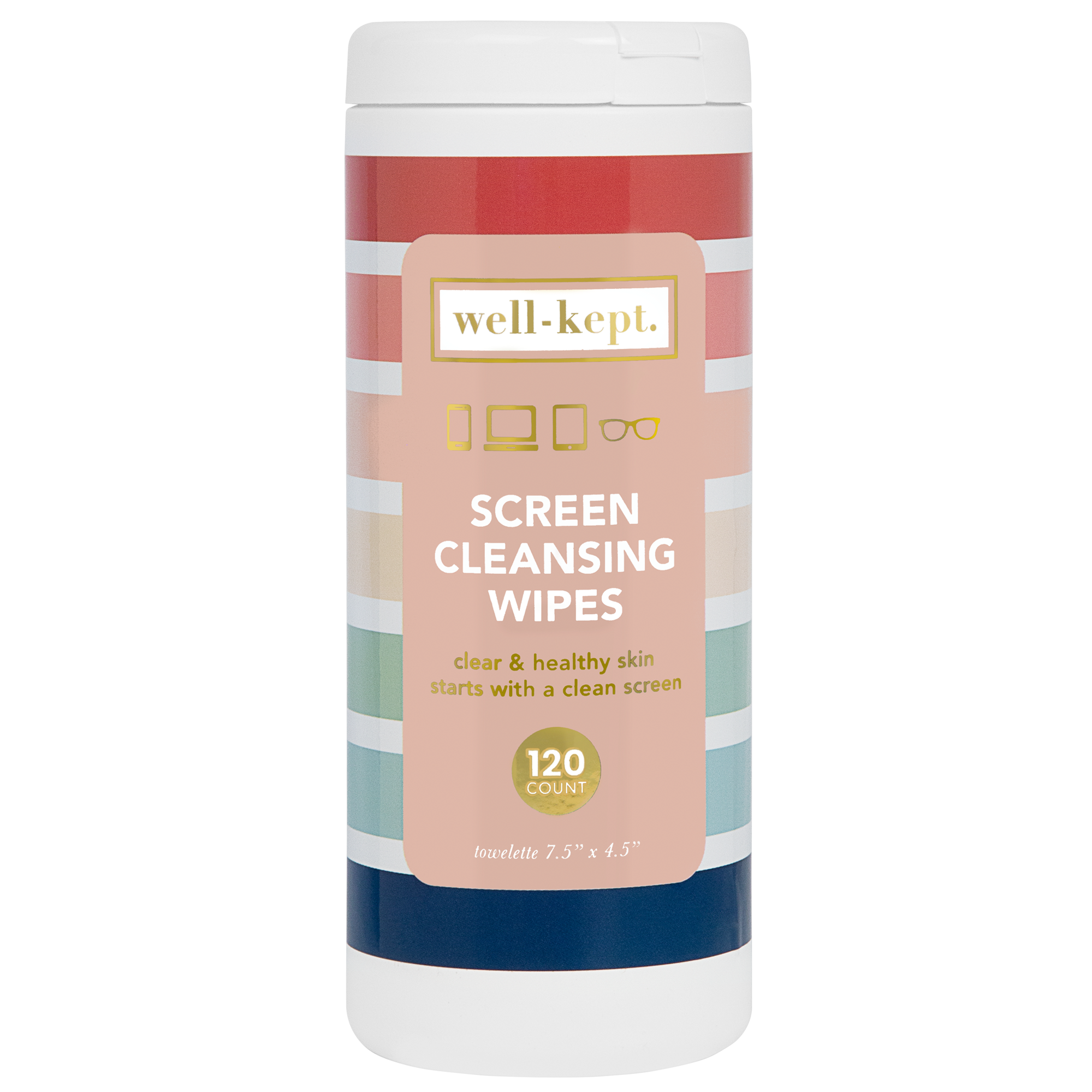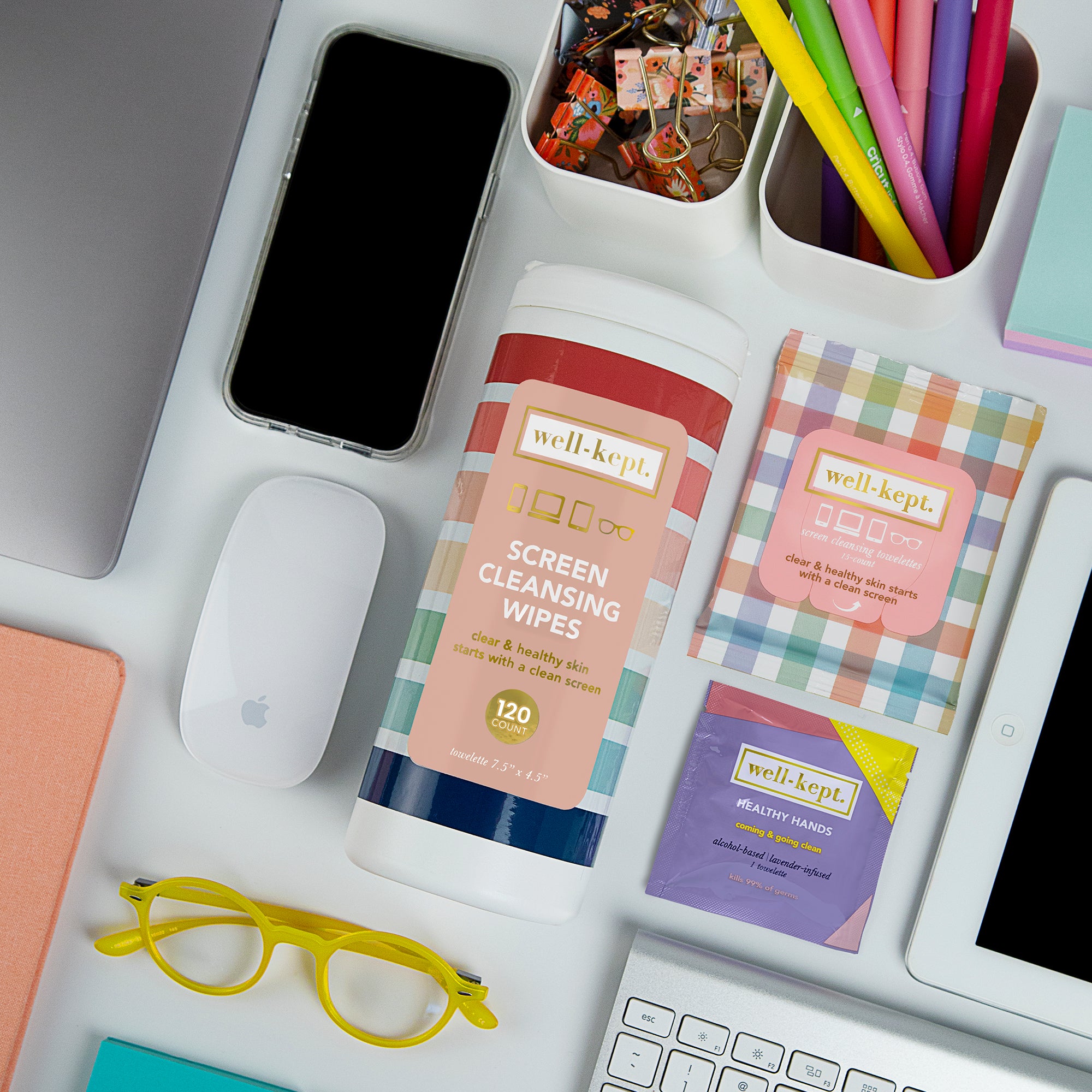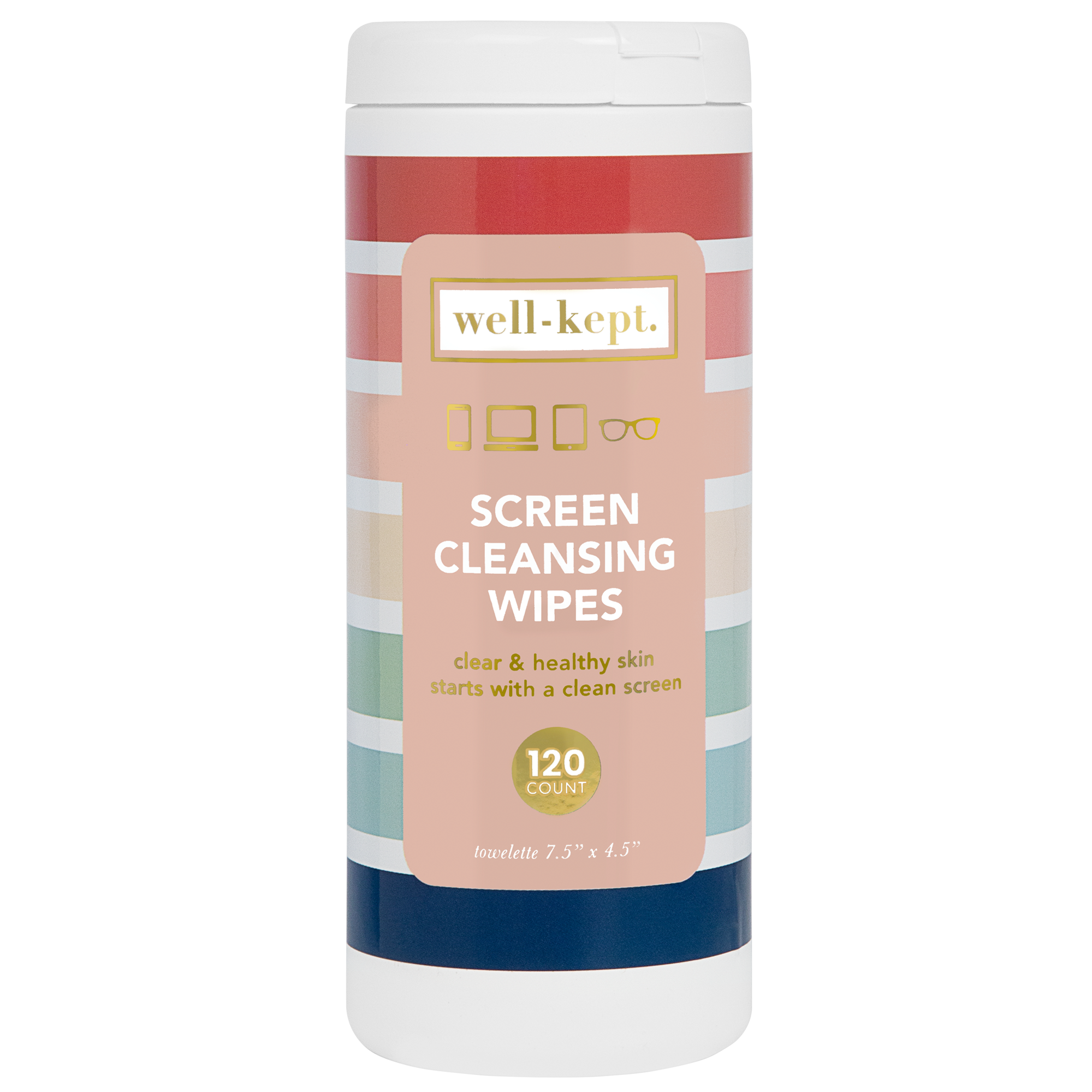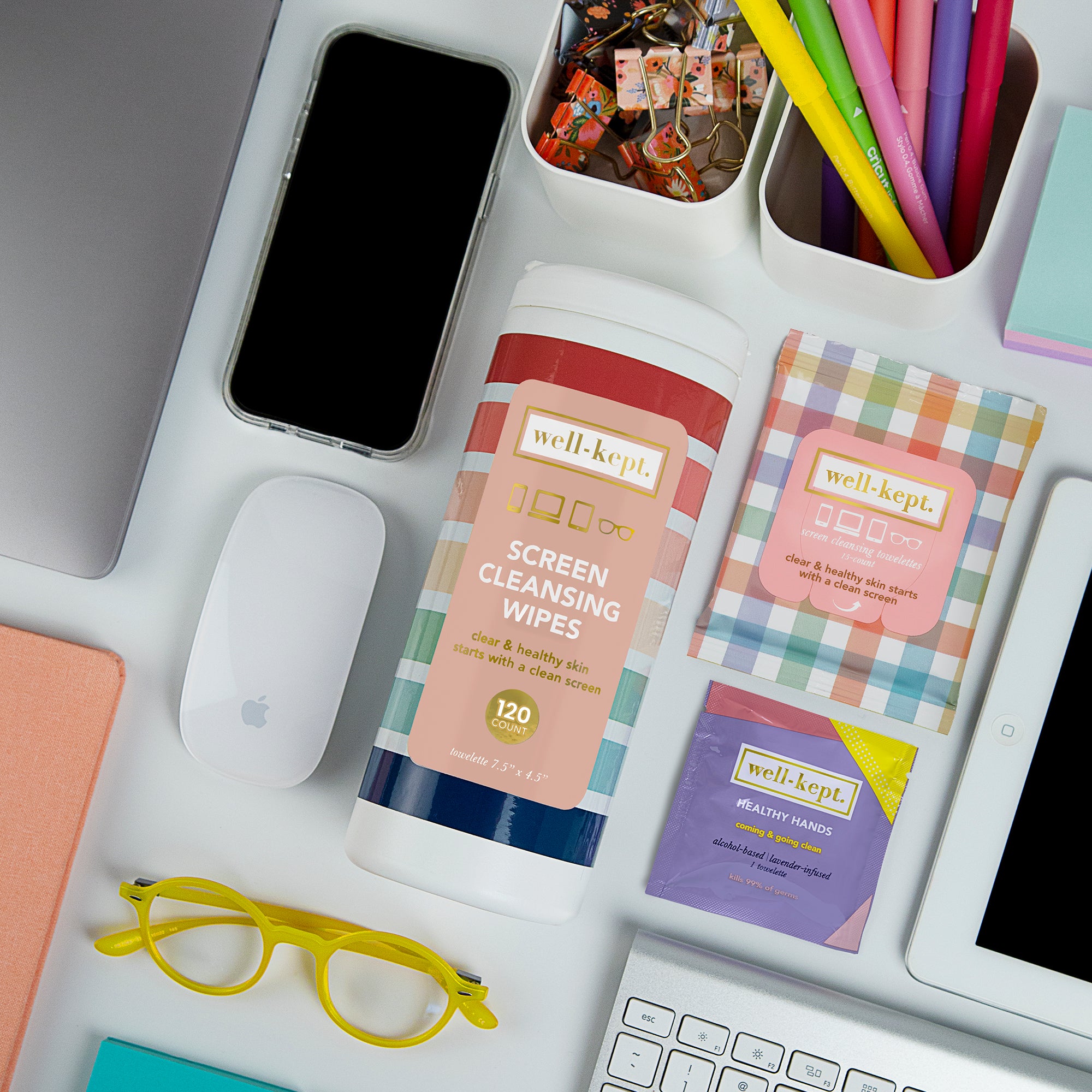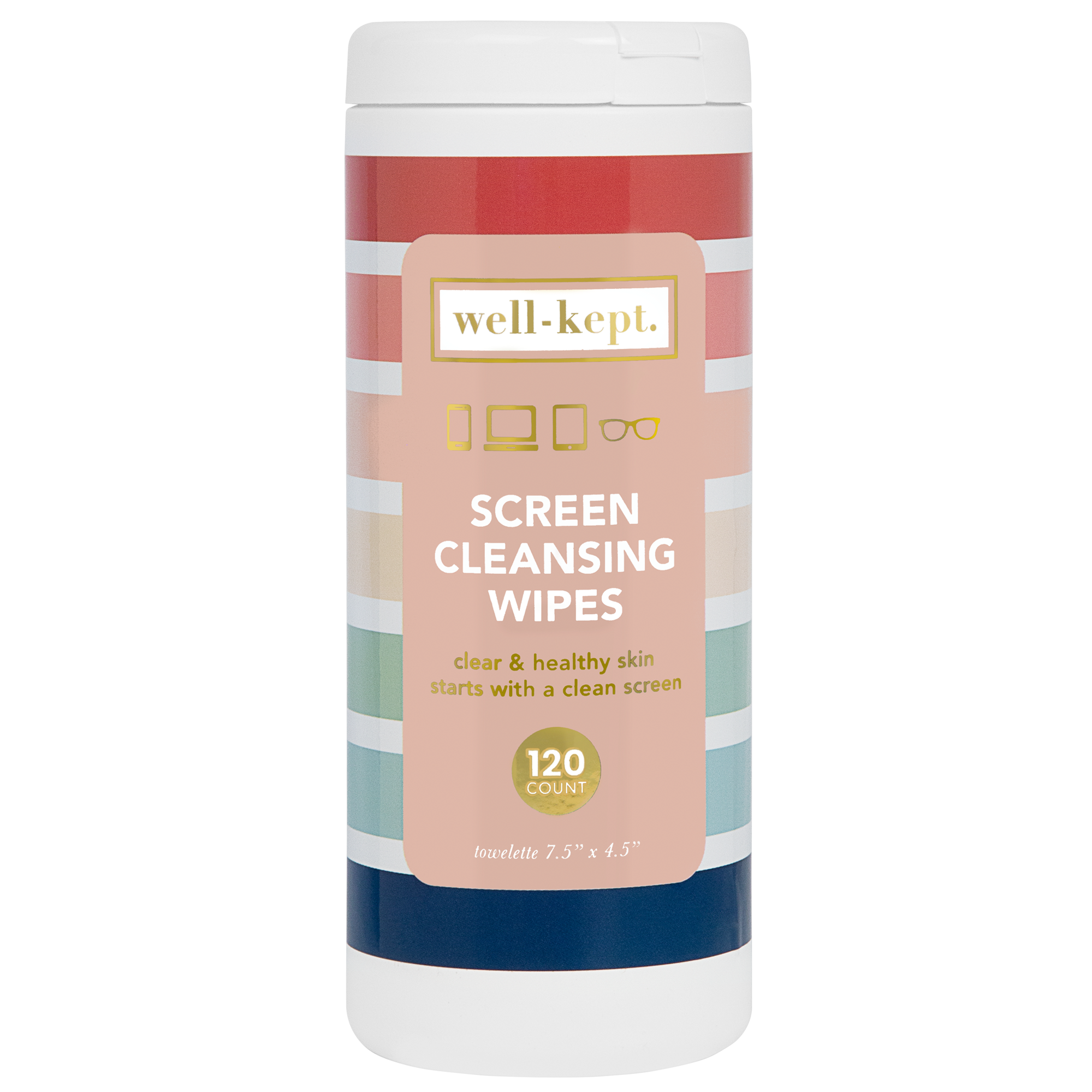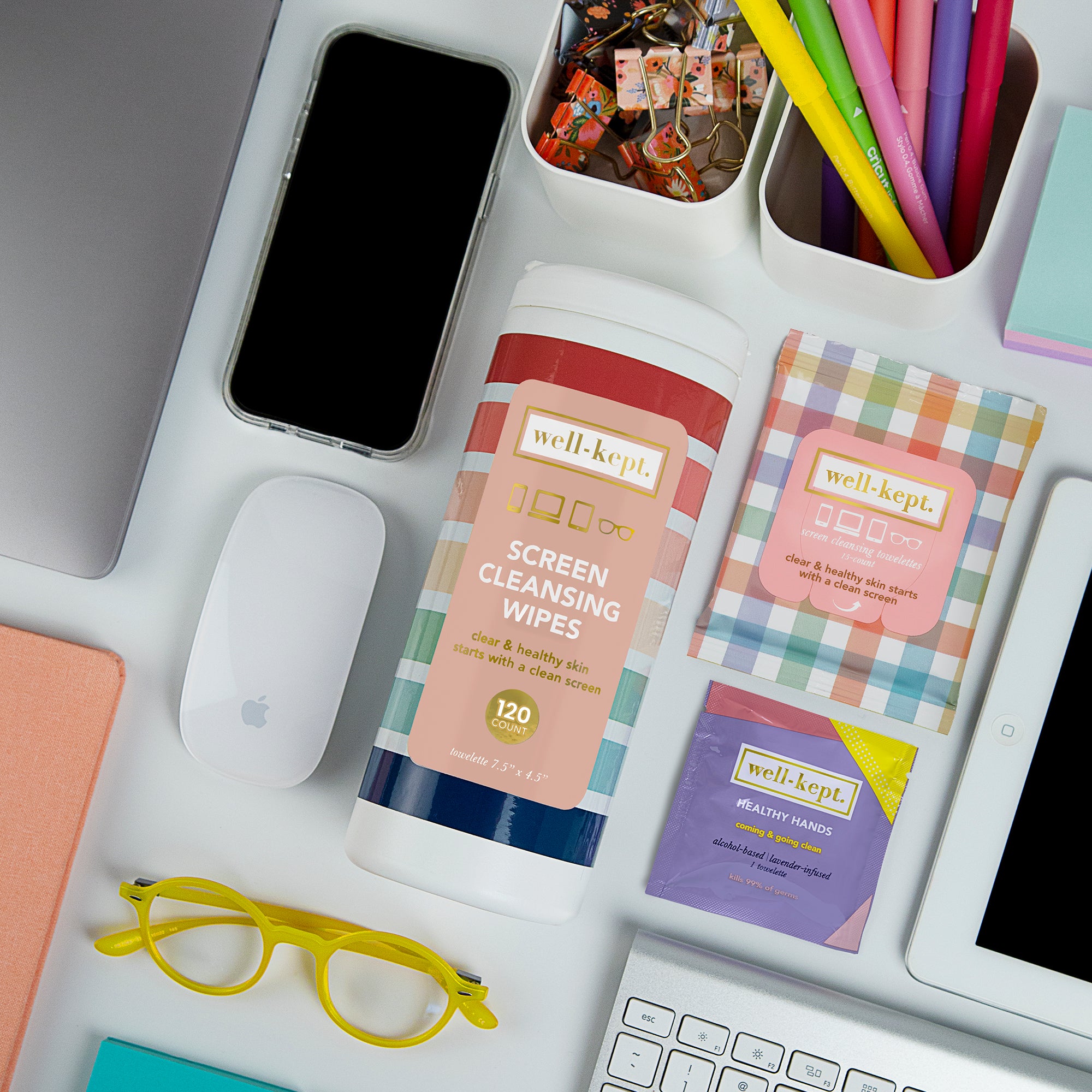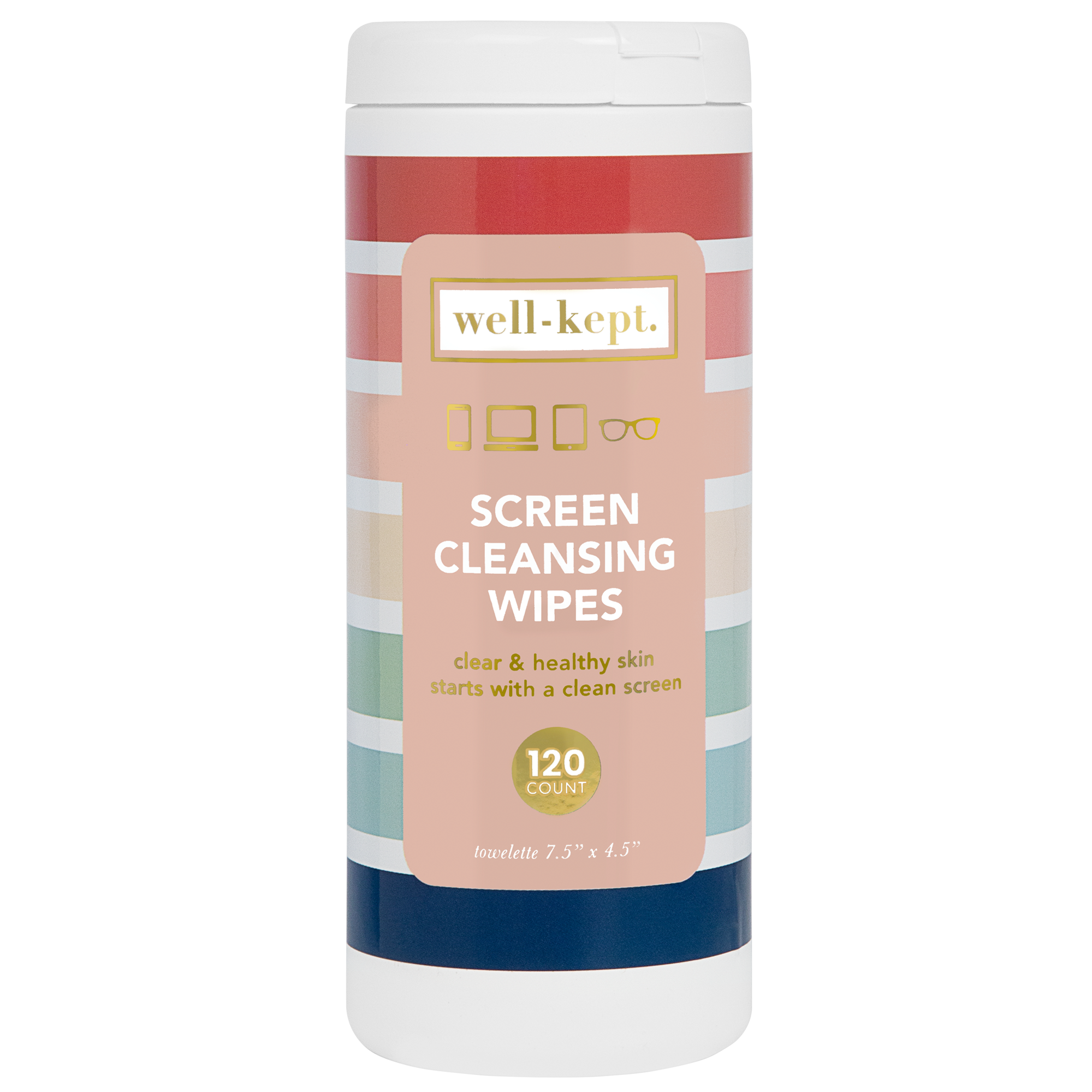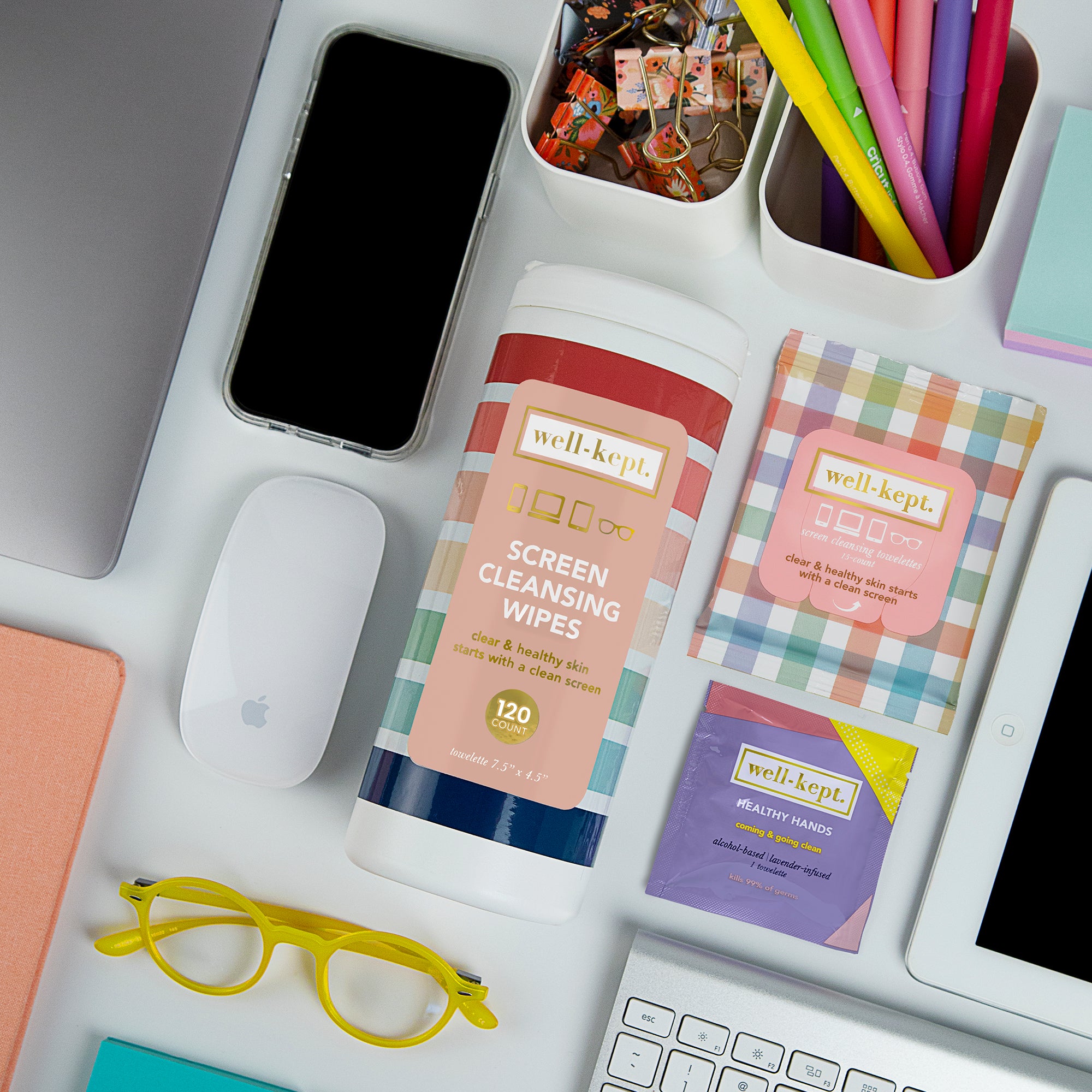 CANISTER - BETTER DAYS
For the ultimate wipe lover! The perfect solution to reduce tech germs in the classroom and workplace. 
120 wipes in a slim canister

pre-moistened towelettes useful for cleaning a variety of electronics, mouses, keyboards, touchscreens and lenses.

Medical grade seal 
Secure Lid
Quick Dry Solution 
Low Lint Cloth
Made in USA

Canister 8.5"h X 3.5" d

Weight: 6.5 oz
Better Days Design
Colors: Blush tab/multi-colored rainbow stripe. 

Ingredients: water, Isopropyl Alcohol, and Butoxyethanol



They are too hard to pull out one at a time and my canister broke. I will stick to the packets for the future.
I prefer the packets
I have to open the canister every time to get one out
Well-Kept Canister
We love the canister of wipes! They are in a central location in our house and every one uses them for phones, glasses, laptops, iPads, etc. So good!
Useful Product in Pretty Container
I have loved the small packets for several years. The canister is perfect for in home use!
Liked the title
So nice it comes in this size! Thank you