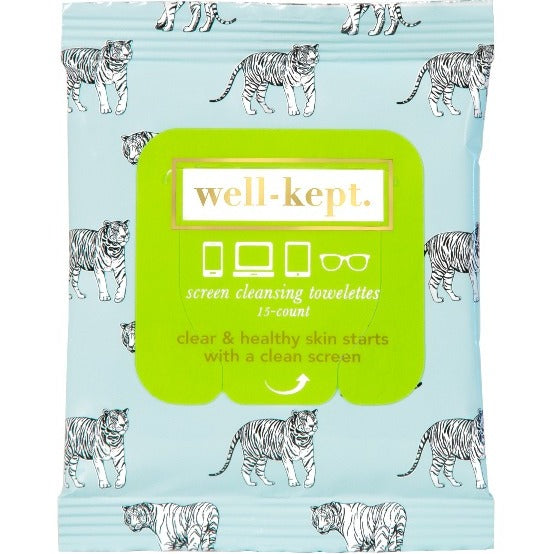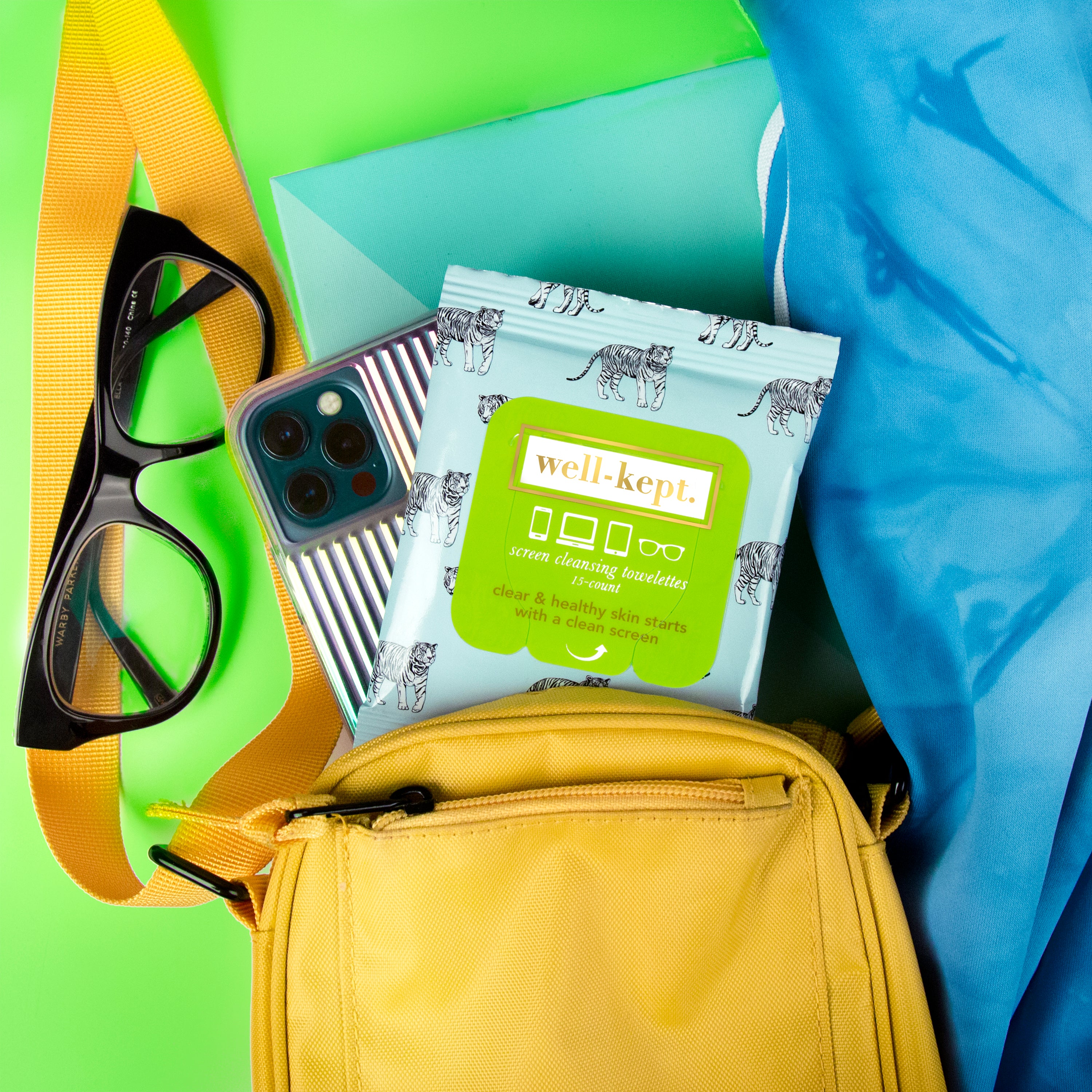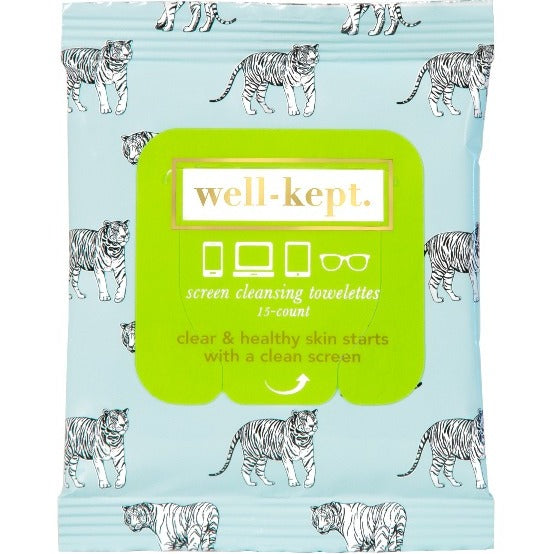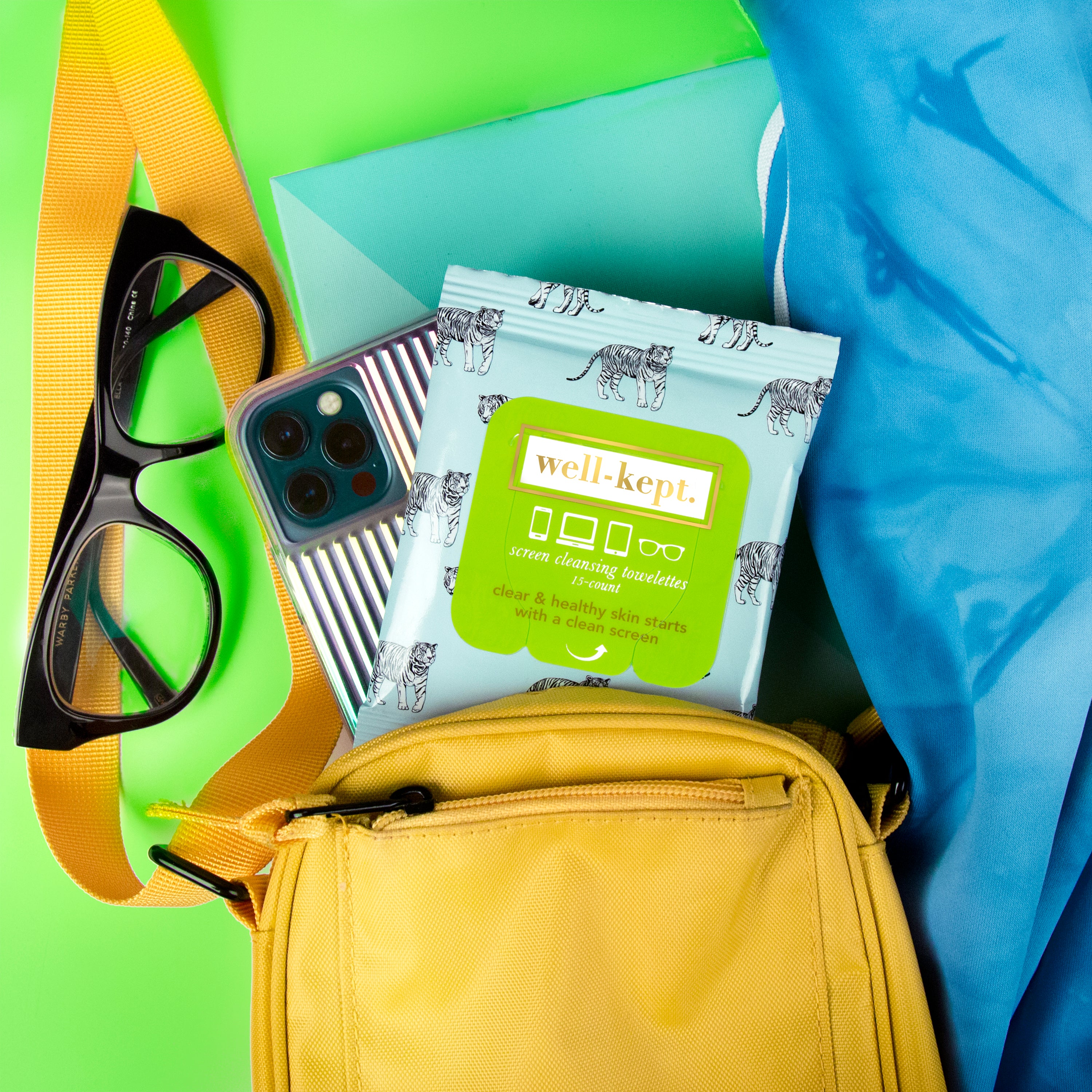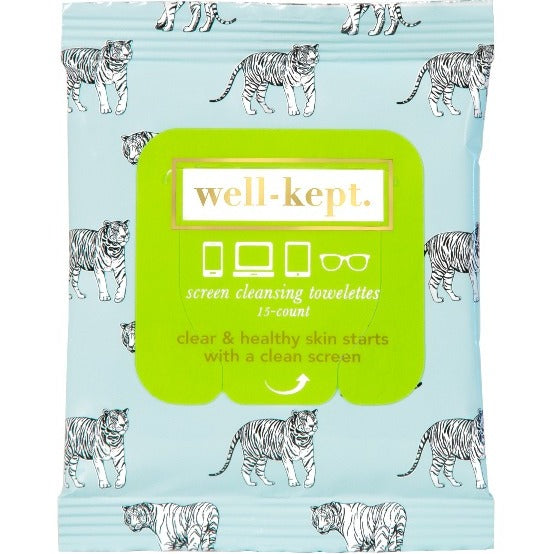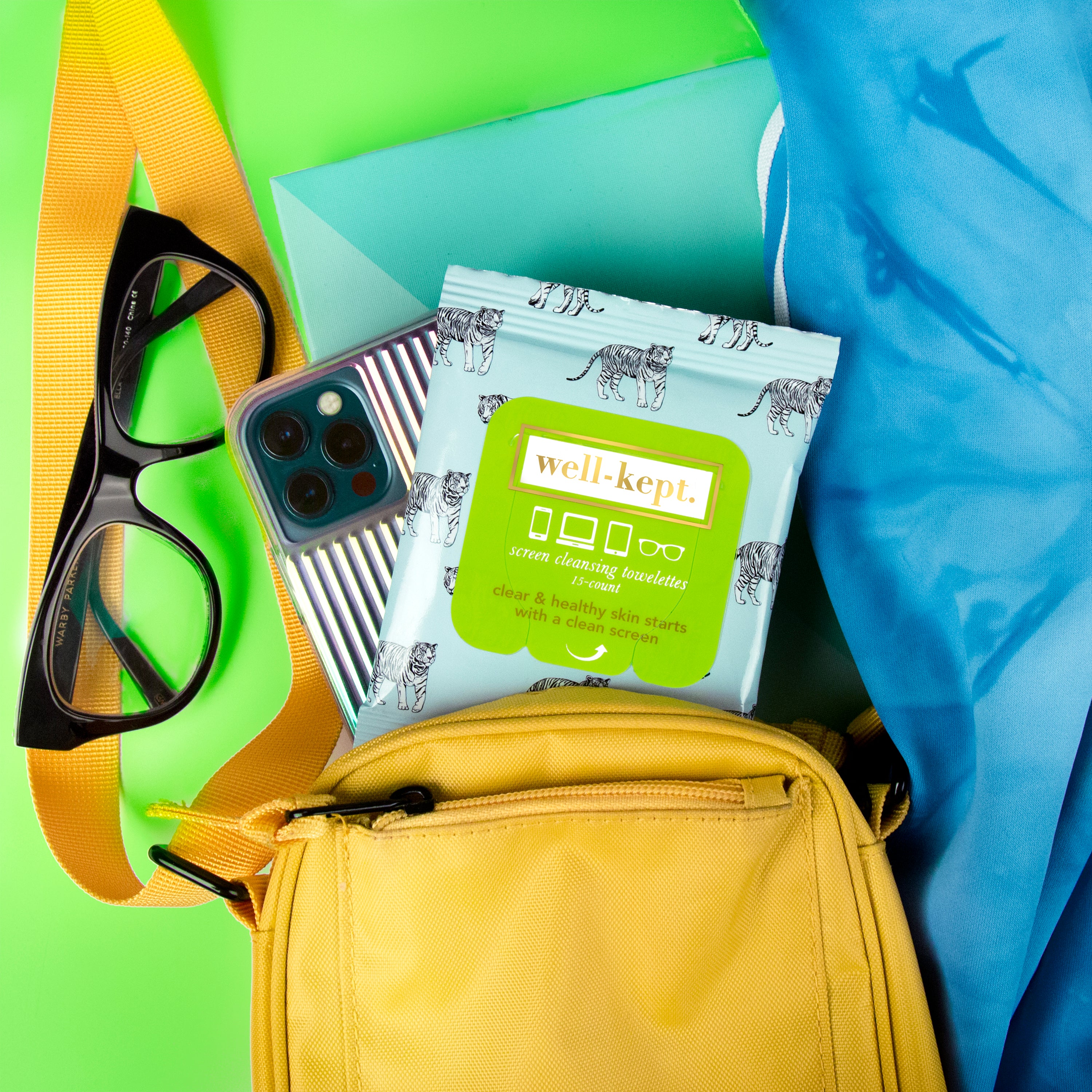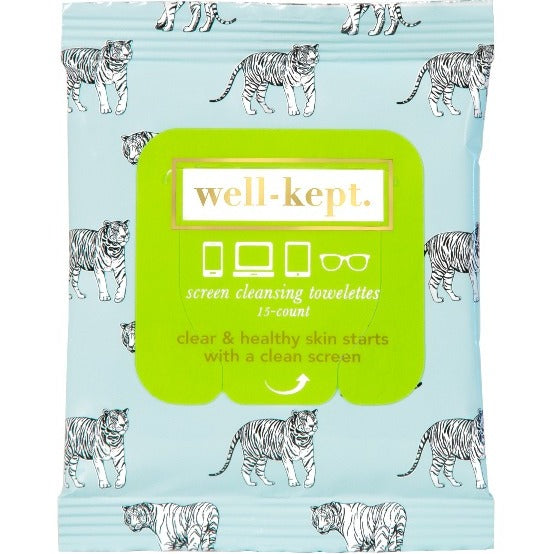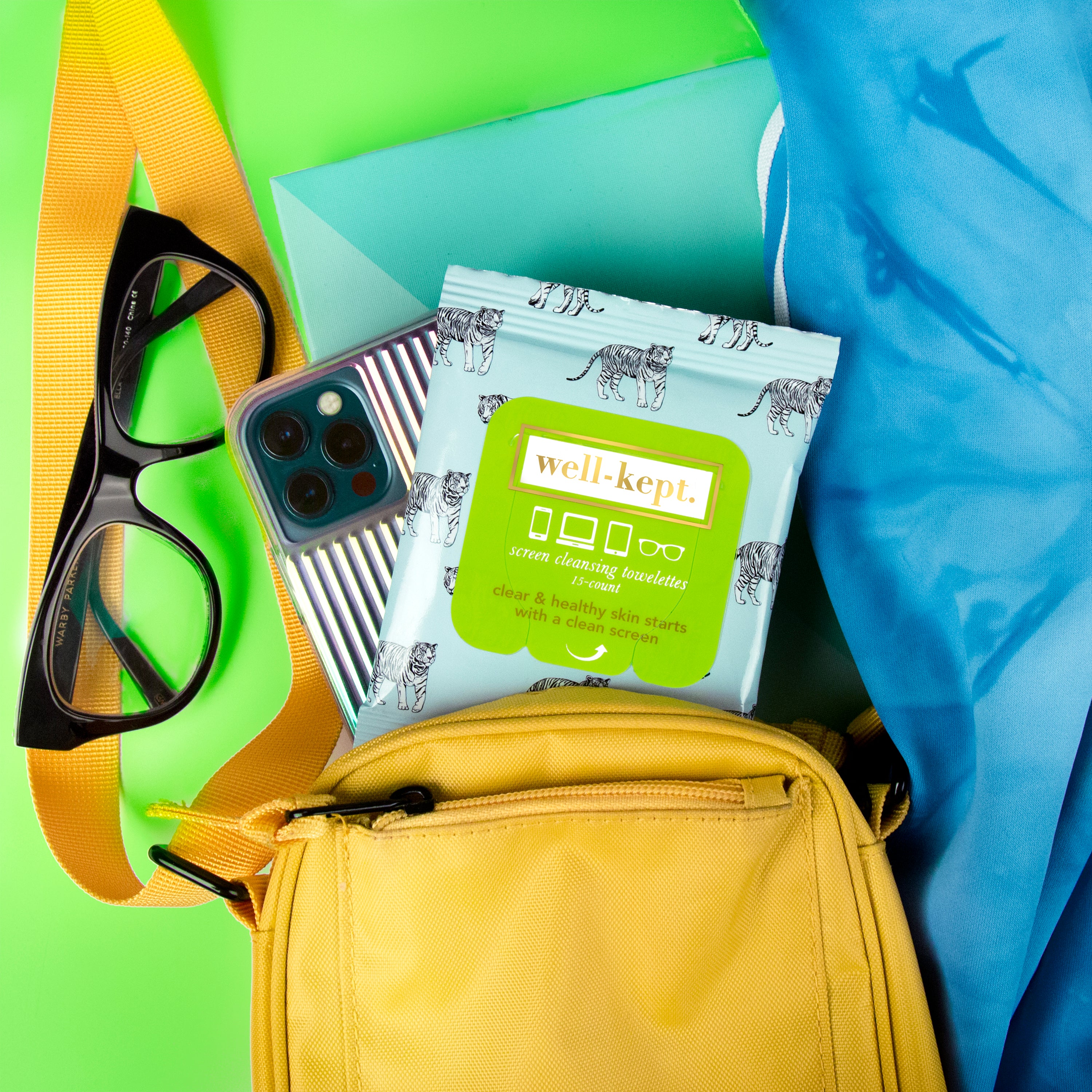 BIG CAT
Wipes that give back! 
Big Cat, is a reminder to choose courage when facing the unknown. Your stripes are proof that you are beautifully brave. A portion of the proceeds from this design will be donated to To Write Love on Her Arms, a non-profit dedicated to presenting hope and finding help for people struggling with depression, addiction, self-injury and suicide. To learn more please visit www.twloha.com
One pack of Well-Kept. Screen Cleansing Towelettes from the "Go Get 'Em, Tiger" Collection.
Each pack contains 15 pre-moistened towelettes useful for cleaning a variety of electronics and lenses. 
Colors: chartreuse/sky blue.
A solution specifically made for electronics to clean and remove germs.
Ingredients: Water, Isopropyl Alcohol, and Butoxyethanol
Made in the USA
love my tigers
I feel so chic with my cute tiger wipes. Love them!!
Handy Pack
These are very easy to use and do a great job, especially cleaning eyeglasses.
Love them
These are great. I love them. Good value and I love how they keep my electronics clean and sparkling.
Get some!
Love these as it makes my readers clearer and my moniter screens easy to read!..soo much better than the sprays and wipes