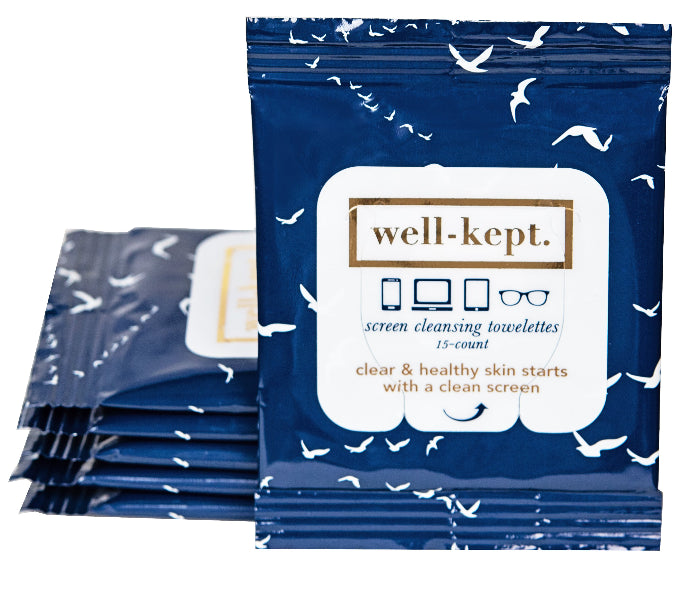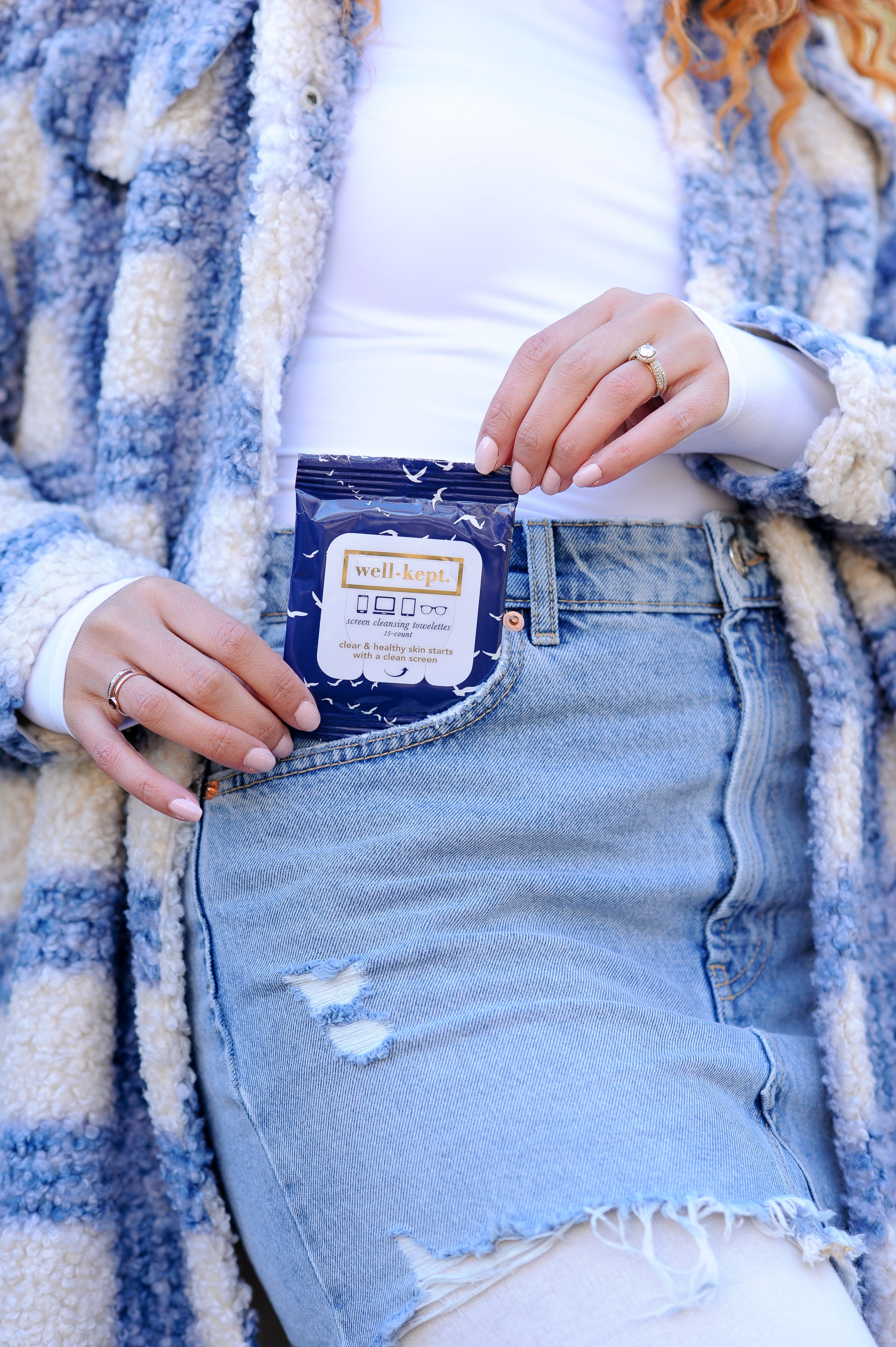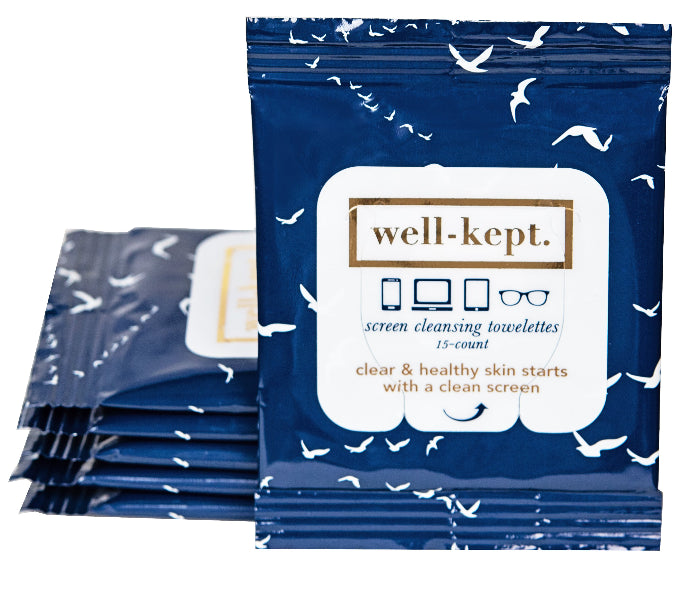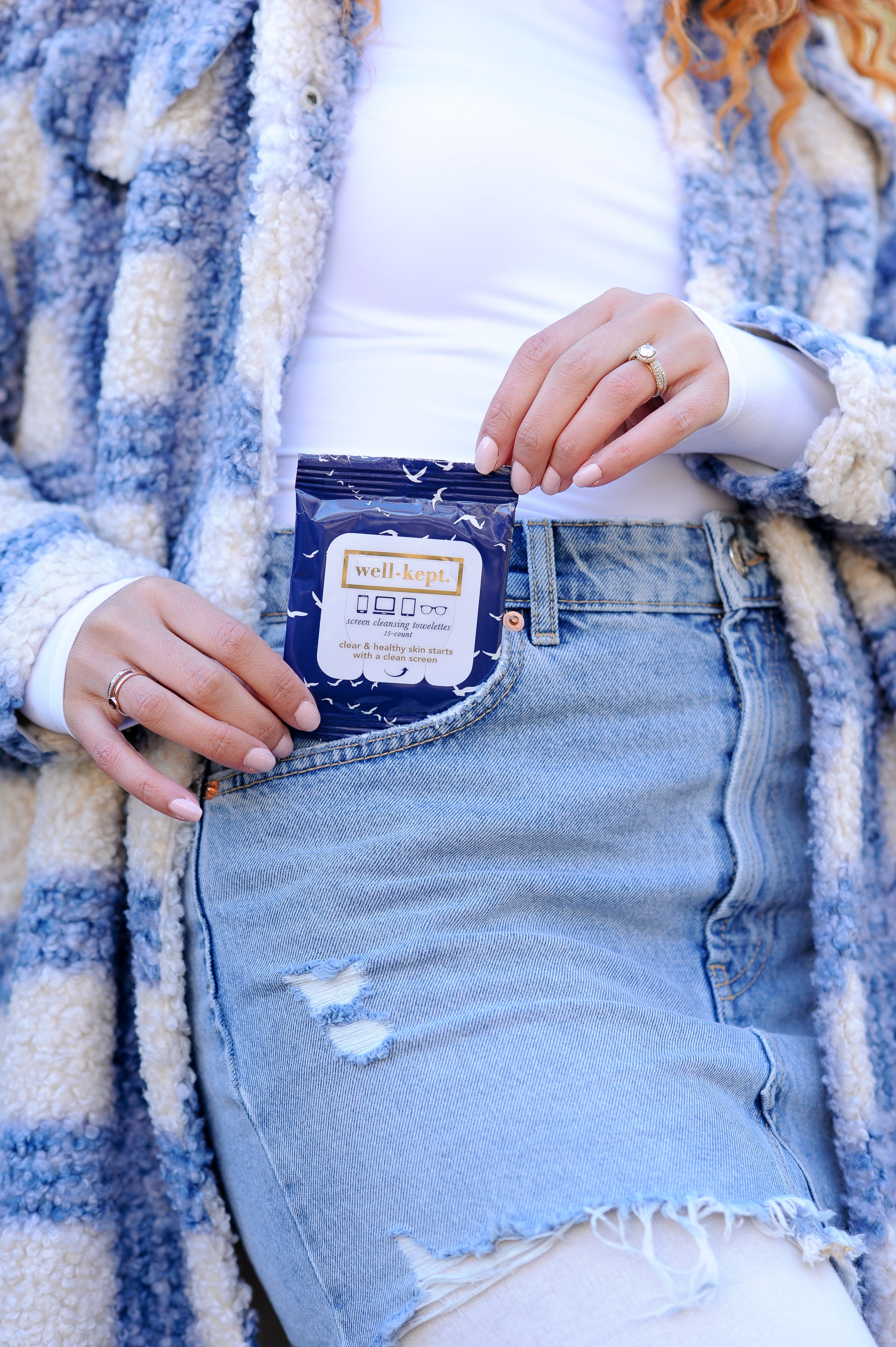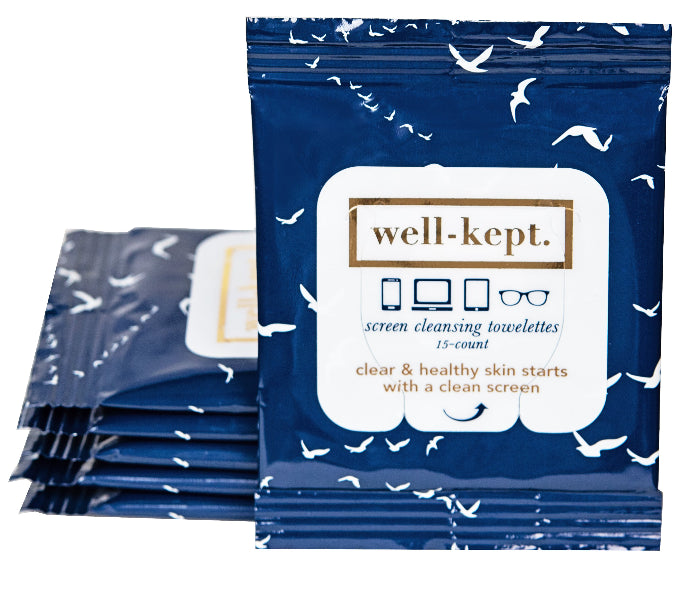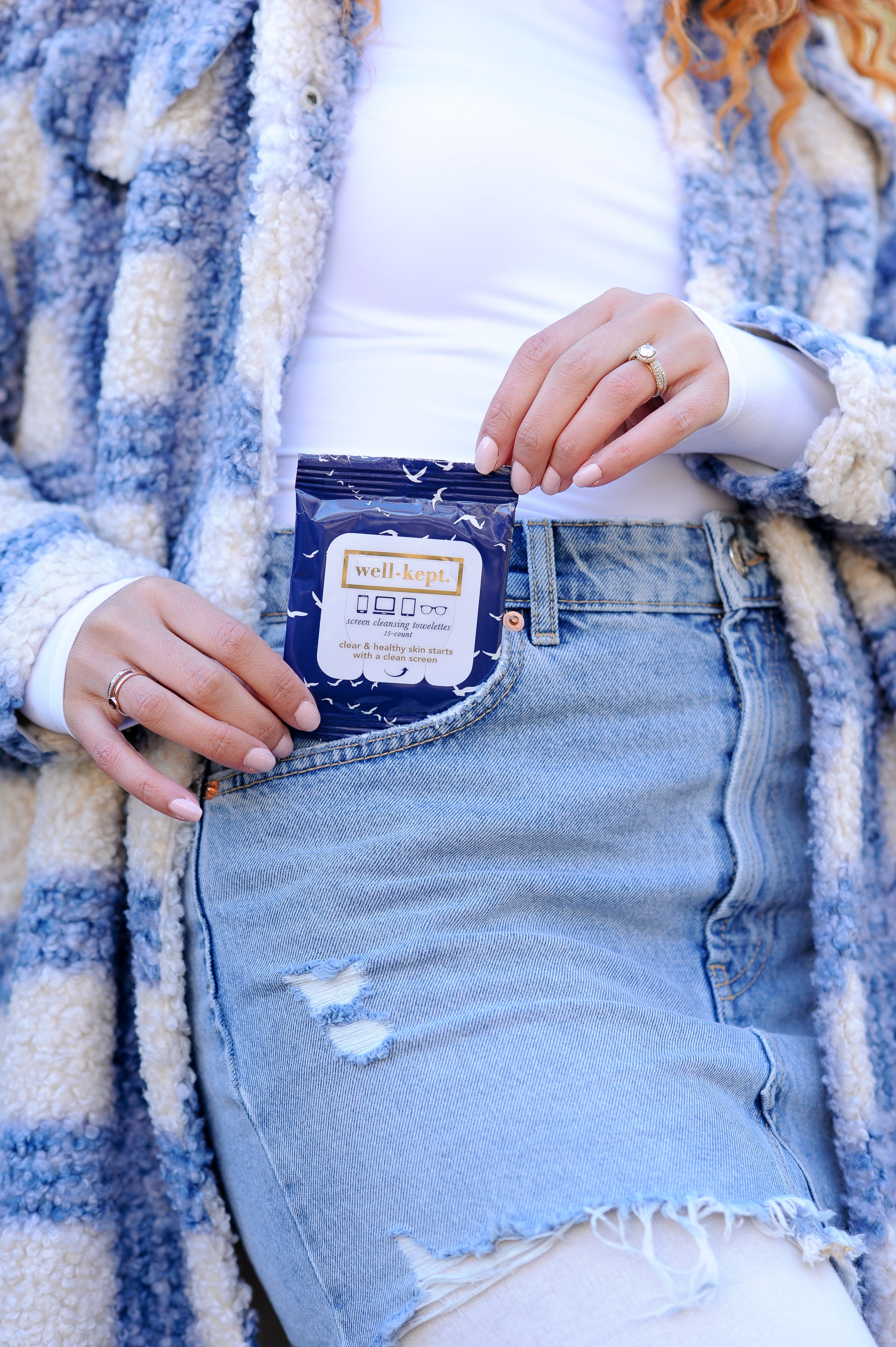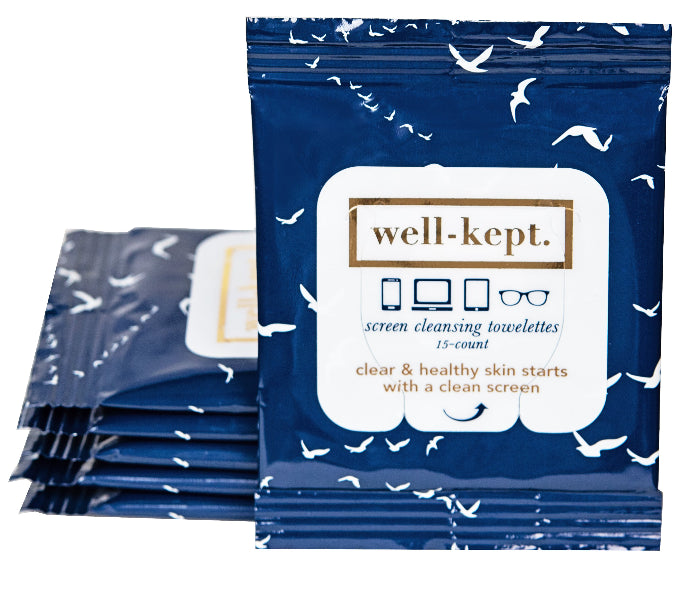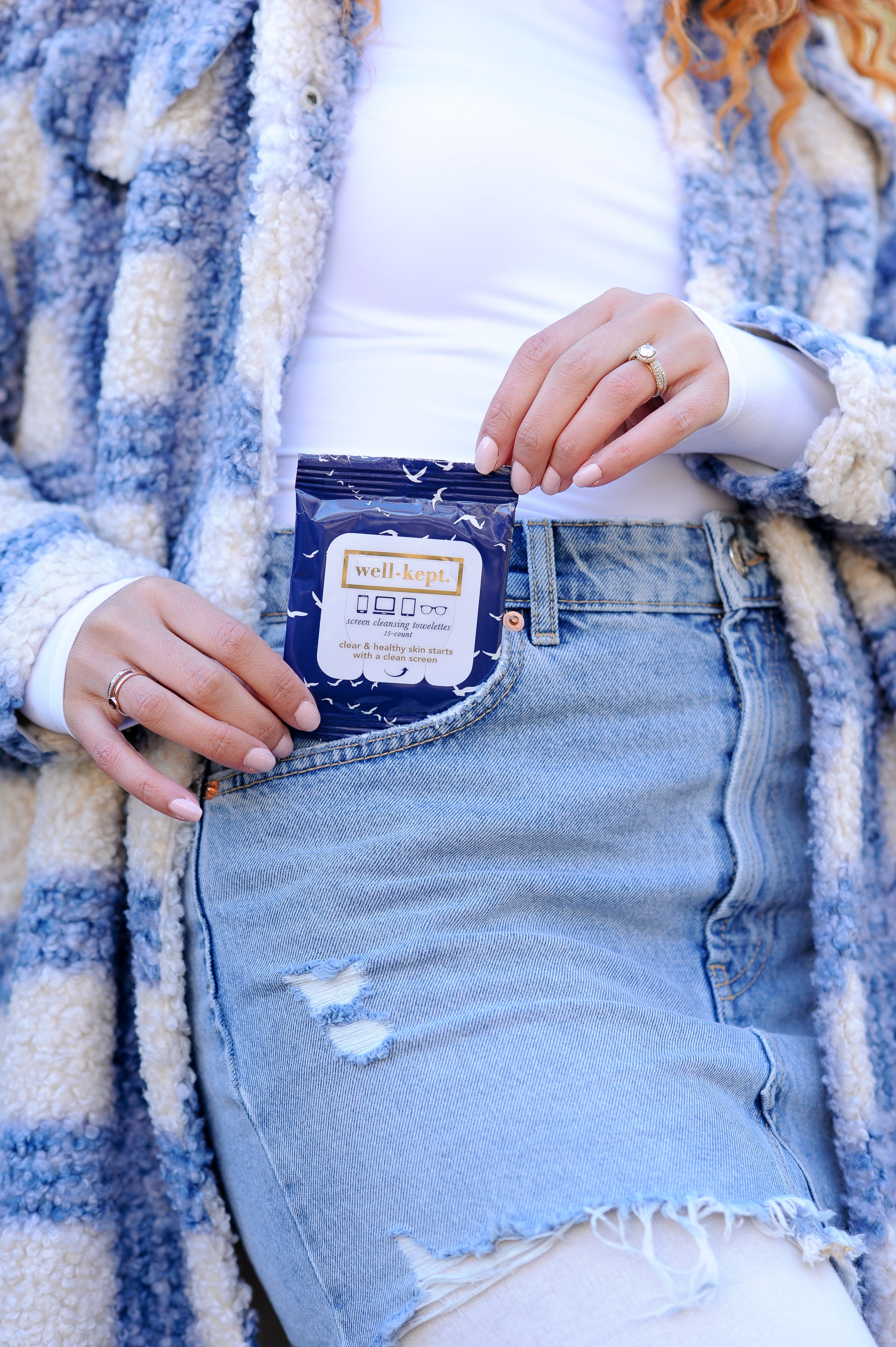 FORMATION - Twelve Pack (12)
The V-Formation is popular with birds and flying planes for efficiency and can save energy.  This design is a reminder we are not alone and our journey can be easier when we fly together. 
Enjoy 12 packs of The Better Days Design.
Each pack contains 15 pre-moistened towelettes useful for cleaning a variety of electronics and lenses.
Colors: White tab/Navy with white birds 
Excellent Product
Love Well Kept towelettes… been using them for at least 6 years now (pre-pandemic) and buy them for friends and family as gifts.
Sweet!
Adorable and very useful. Totally as advertised, with so many to choose from.
Elegant Design and Function
I enjoy Formation's elegant design and uplifting message. I also think that this design is packaged better than the other well-kept designs - the flap closes securely and keeps the wipes moist.