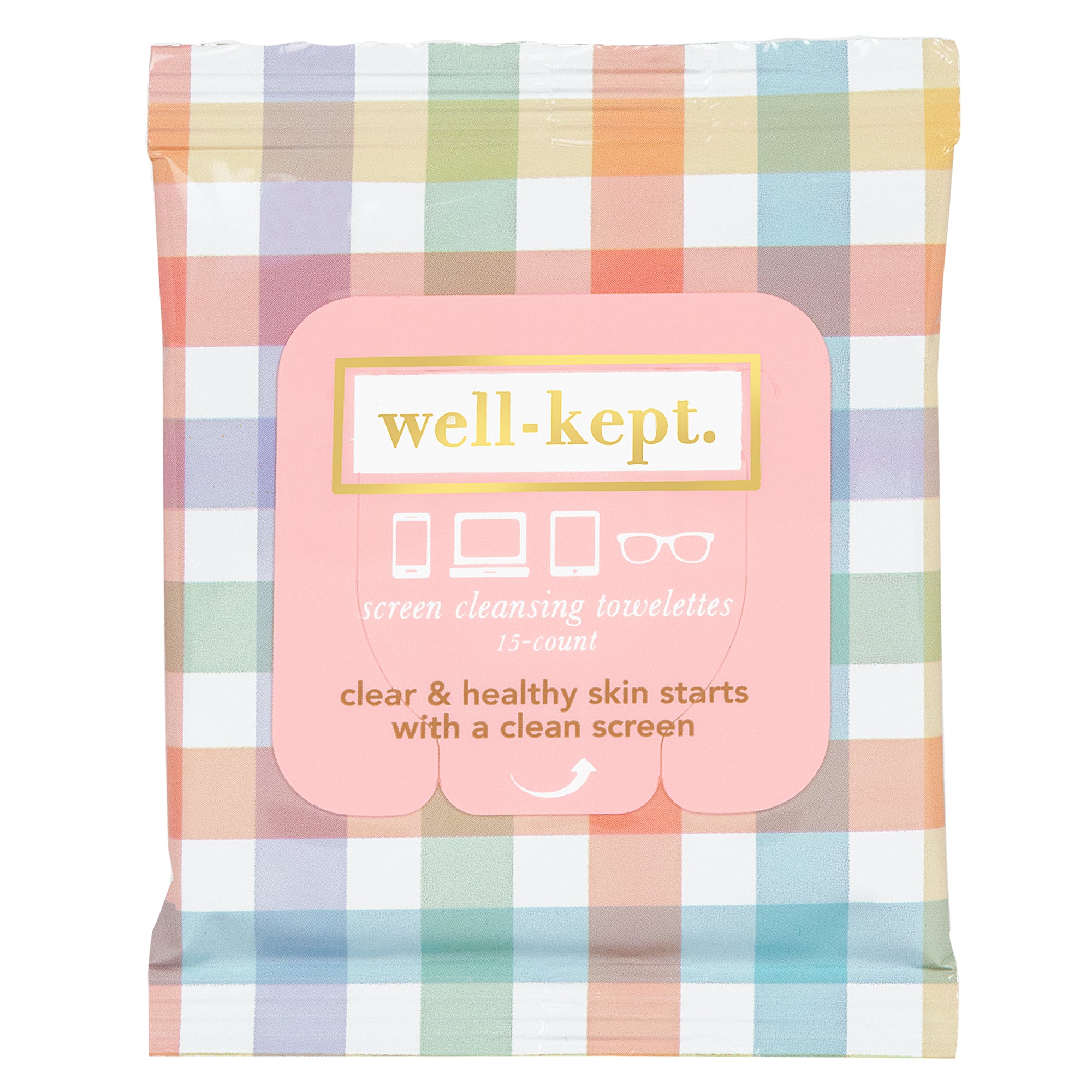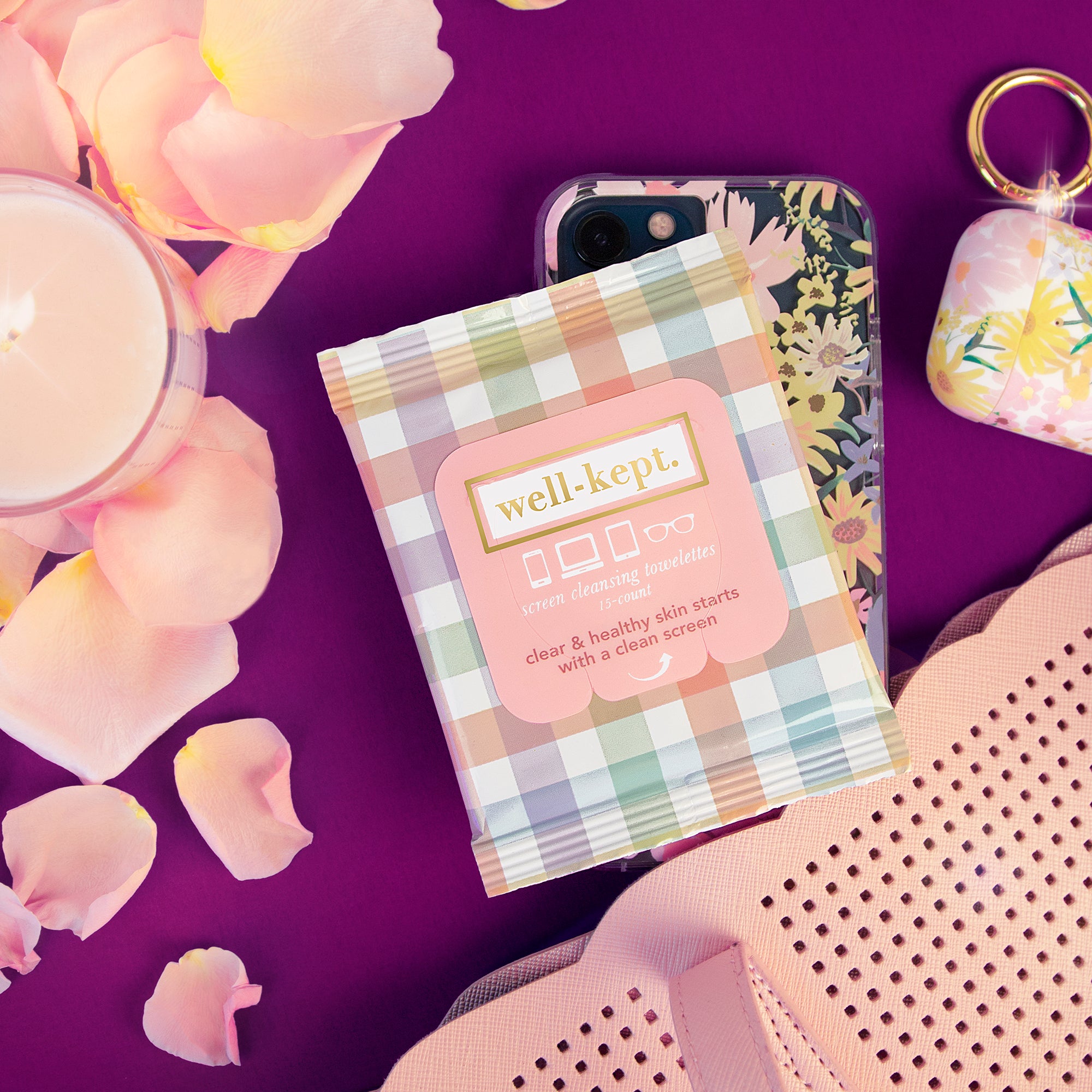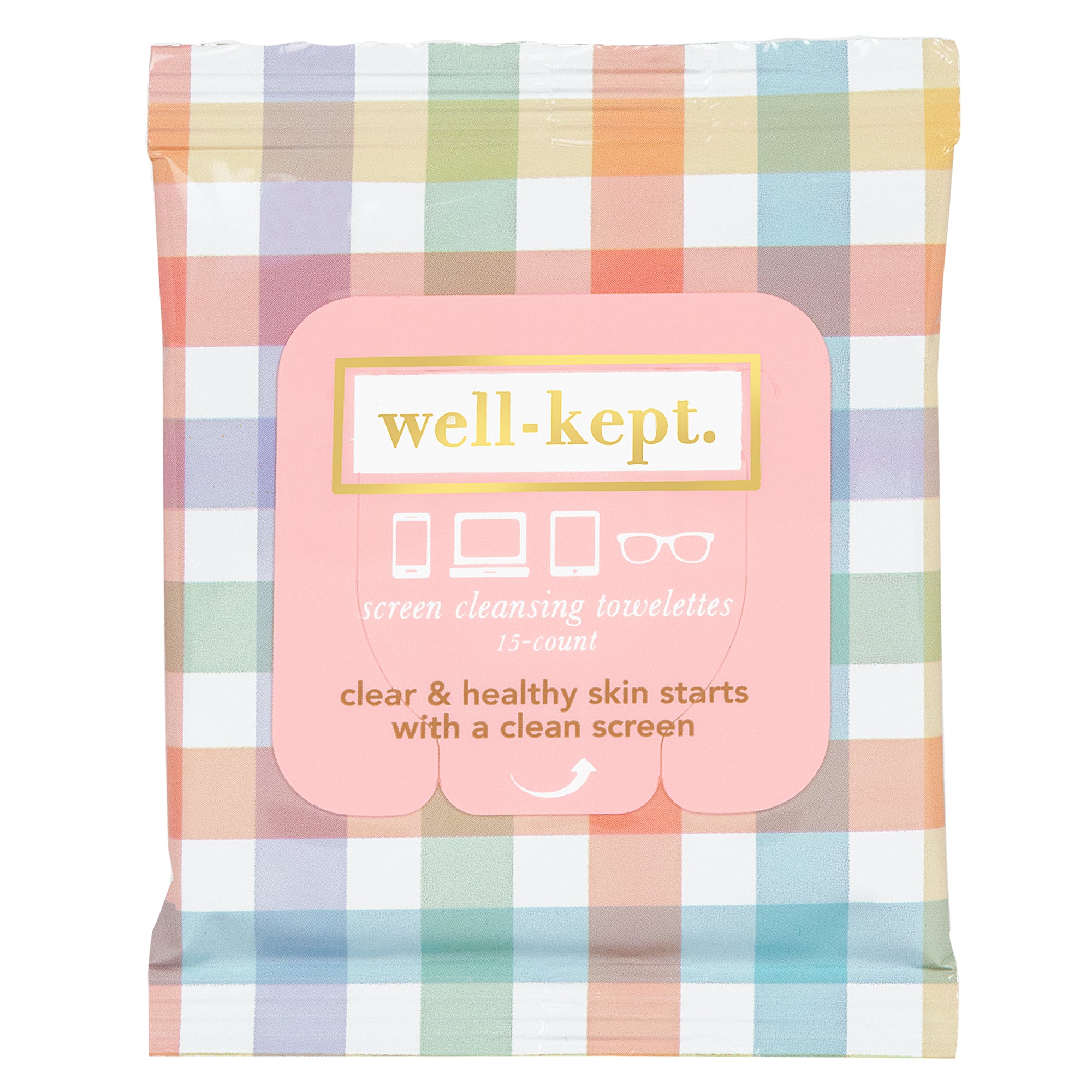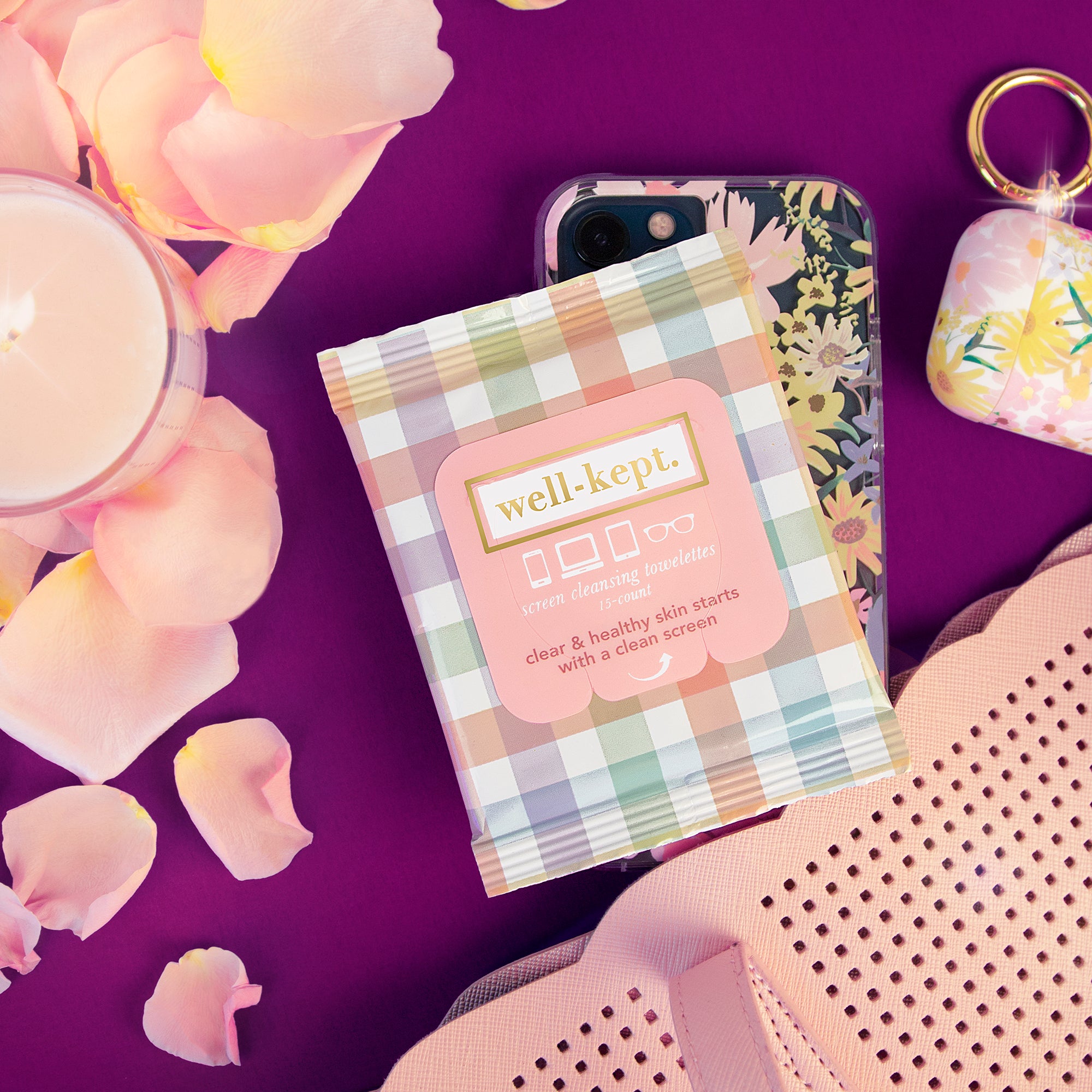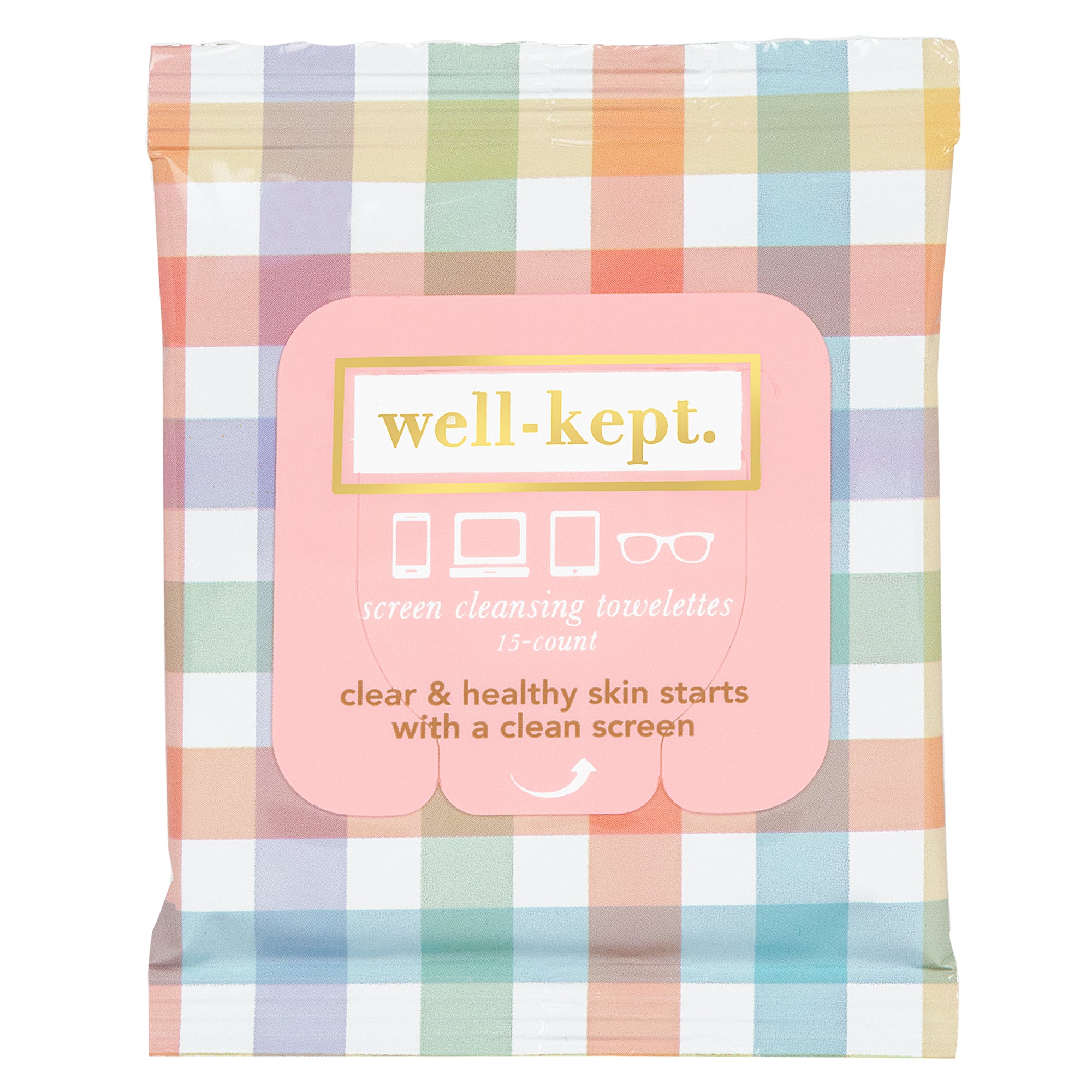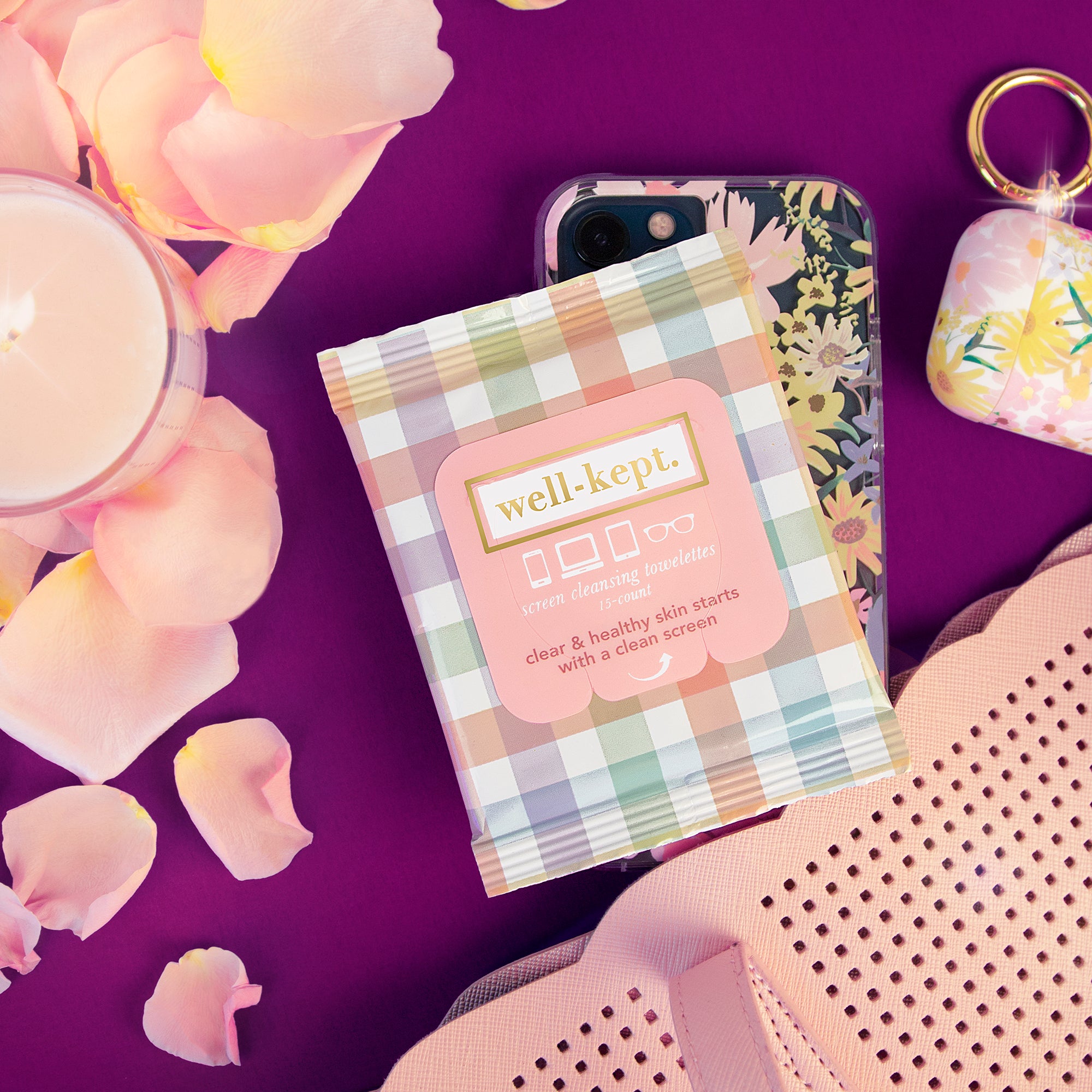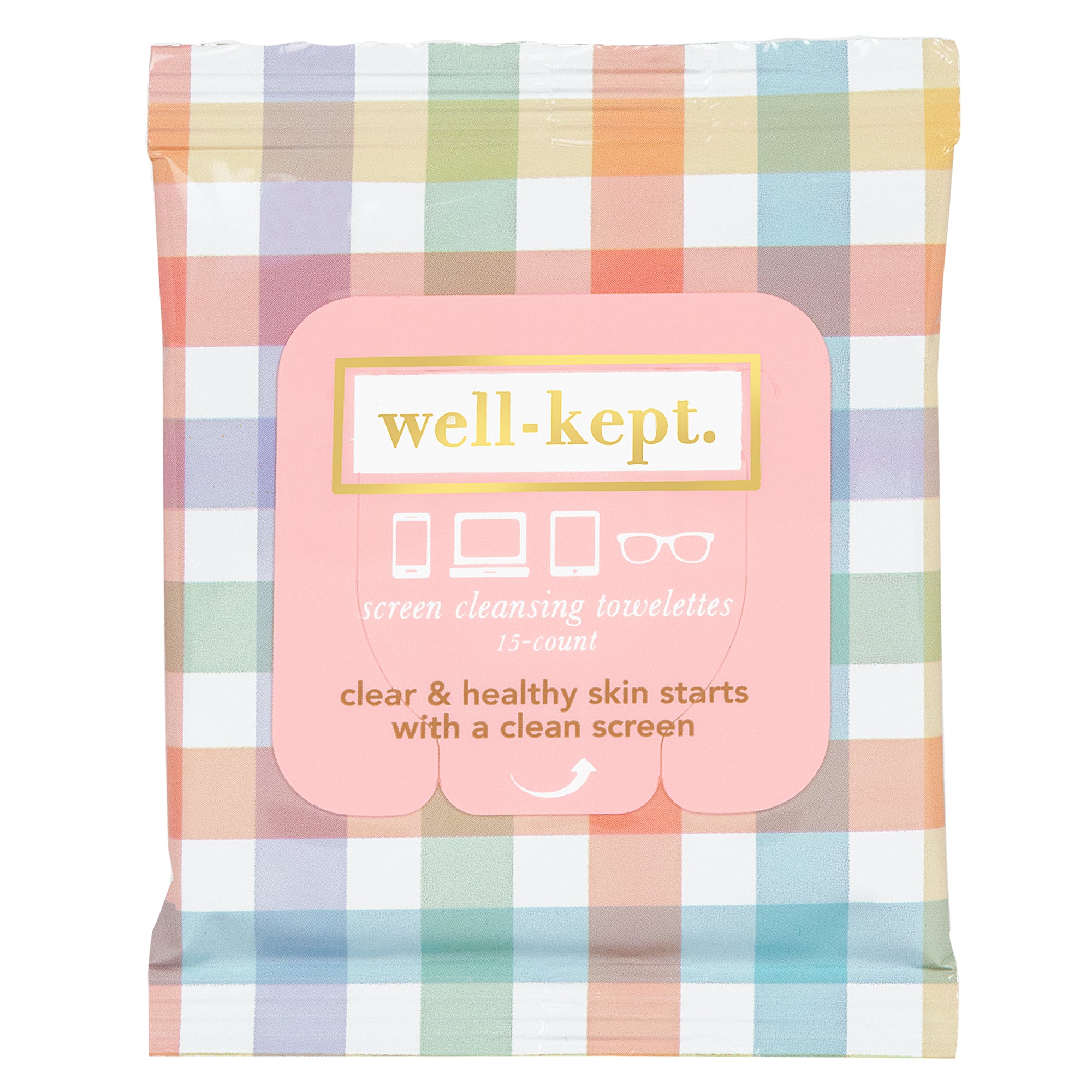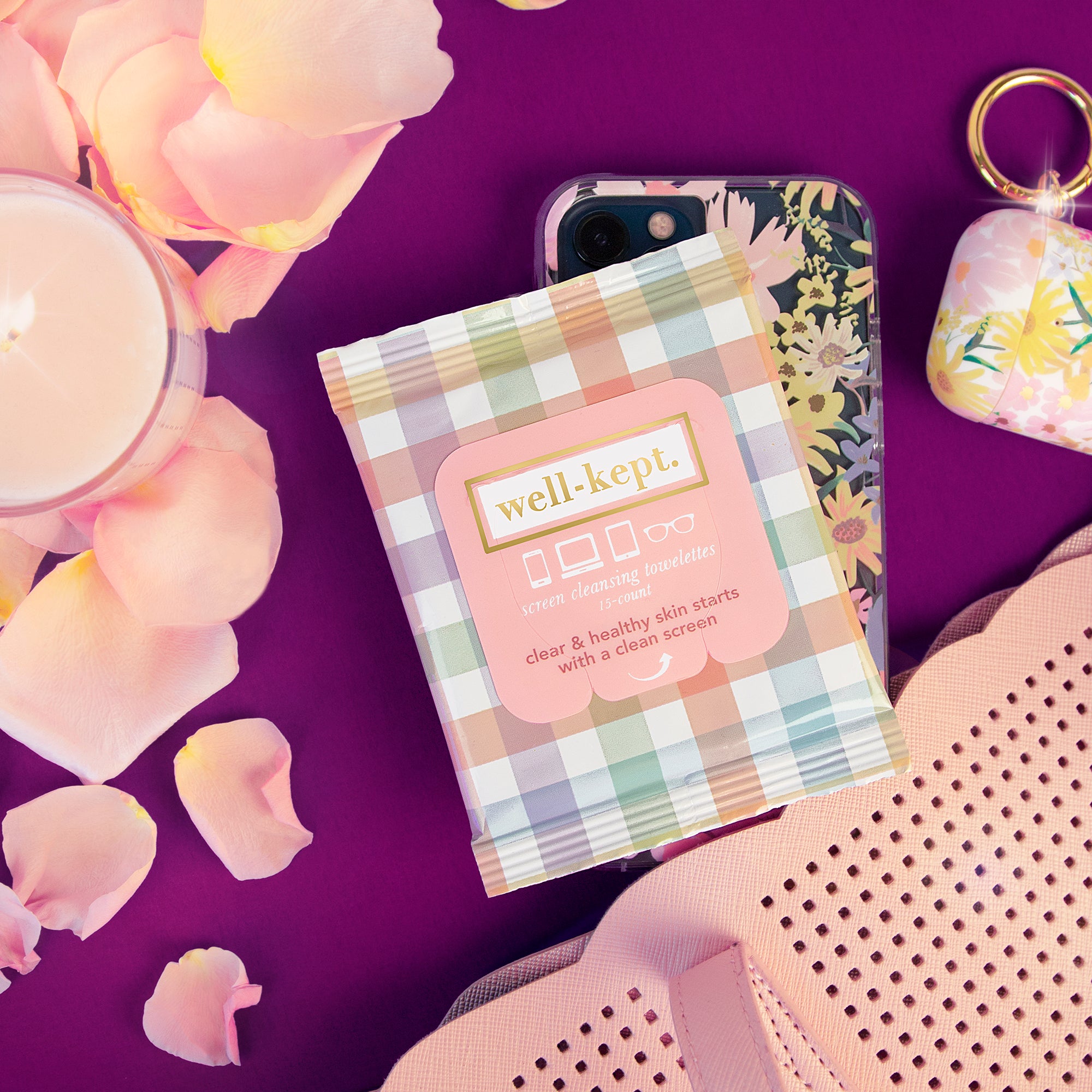 CHECKMATE
One pack of "Checkmate" Well-Kept. Screen Cleansing Towelettes. 

Each pack contains 15 pre-moistened towelettes useful for cleaning a variety of electronics and lenses. 
Colors: Blush tab / Pastel gingham
A solution specifically made for electronics to clean and remove germs.
Ingredients: Water, Isopropyl Alcohol, and Butoxyethanol
Made in the USA
Checkmate
Love the design and the colors..so Springtime!
Great little wipes!
I love these compact wipes. I order packs of them and give them out to family. They are a reminder to clean my phone! And their eye catching packaging is a plus.
Great packaging
This is a very useful and handy product with great packaging. So small you can bring it anywhere