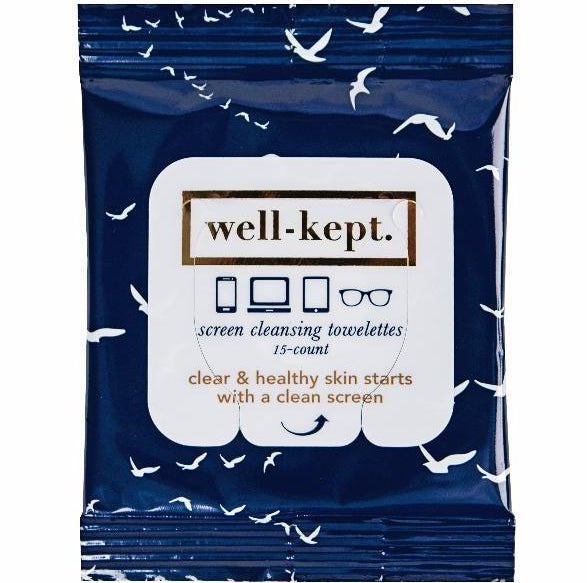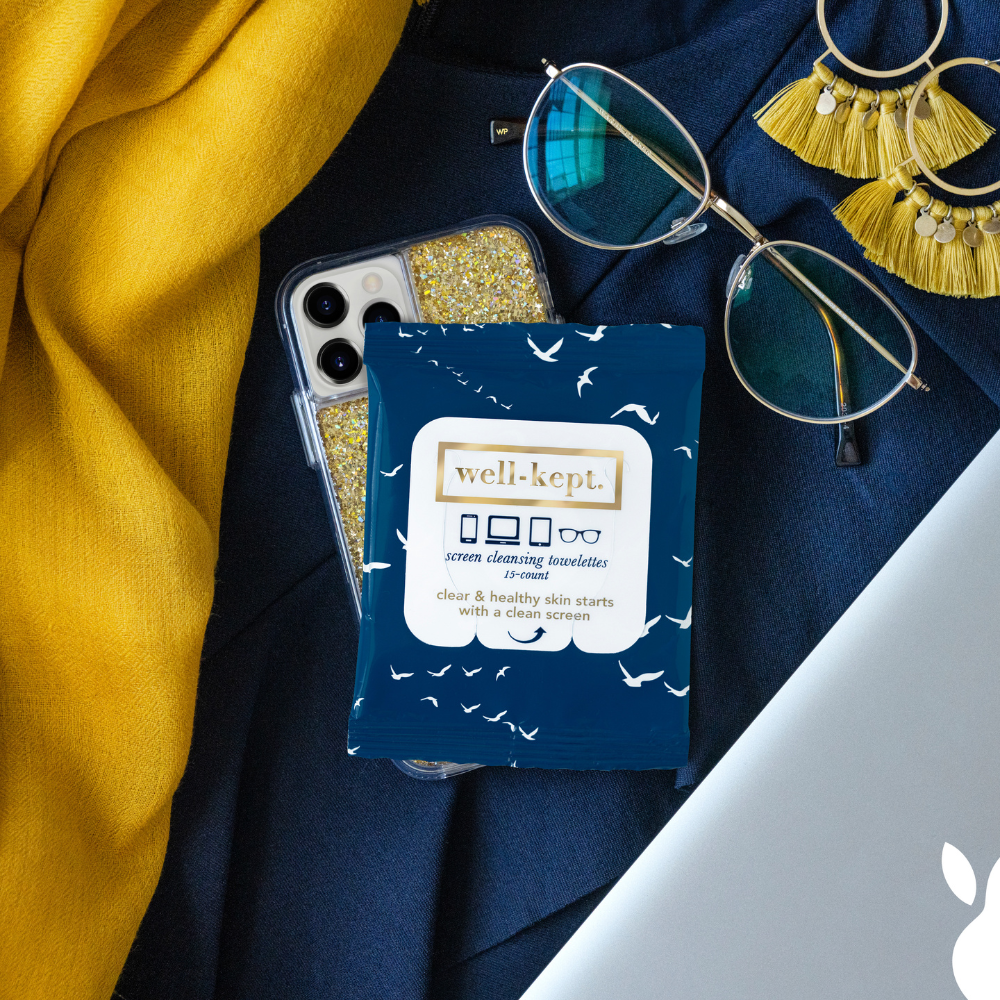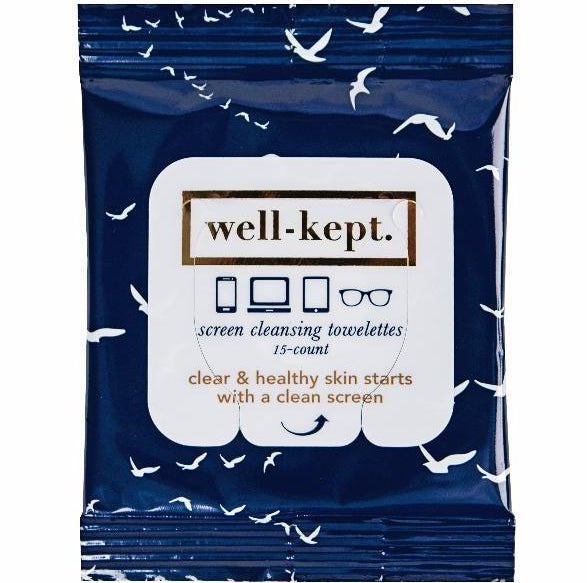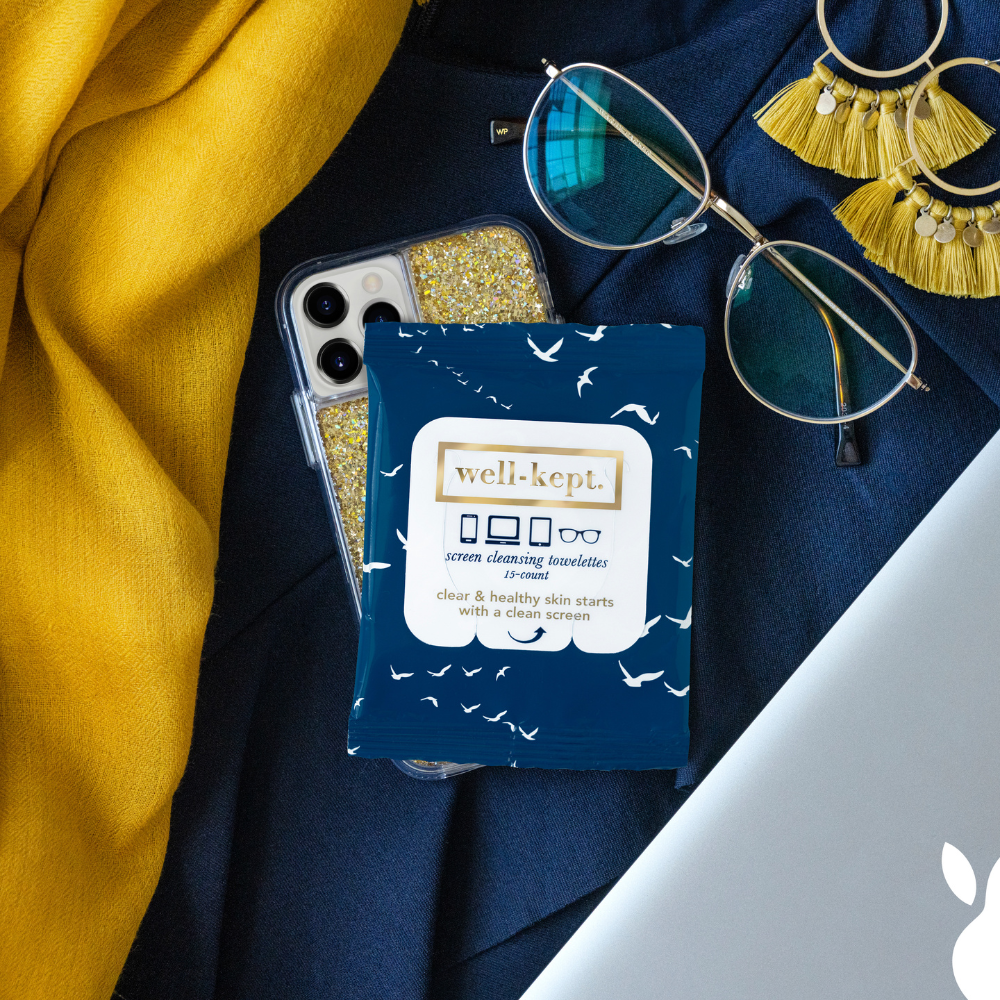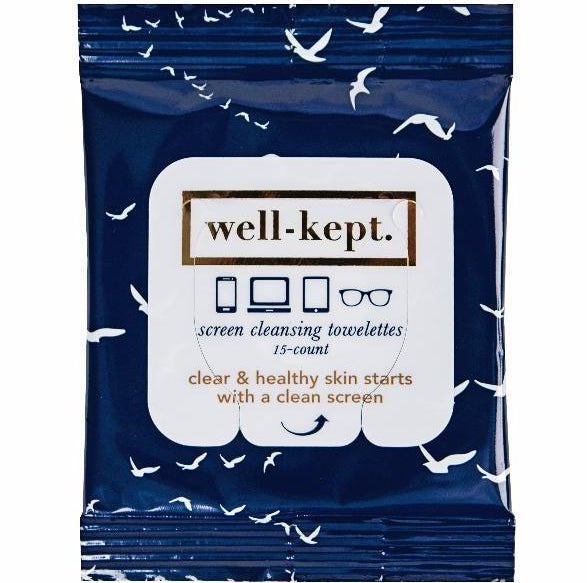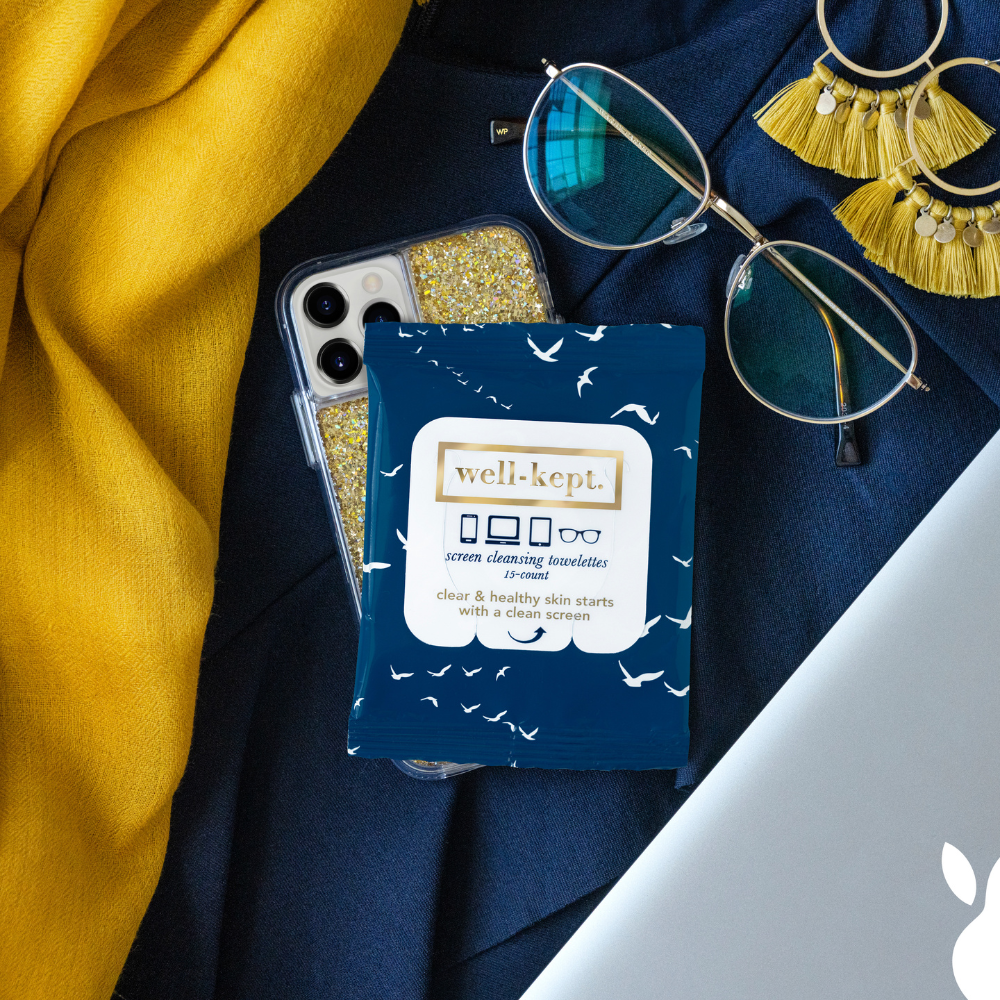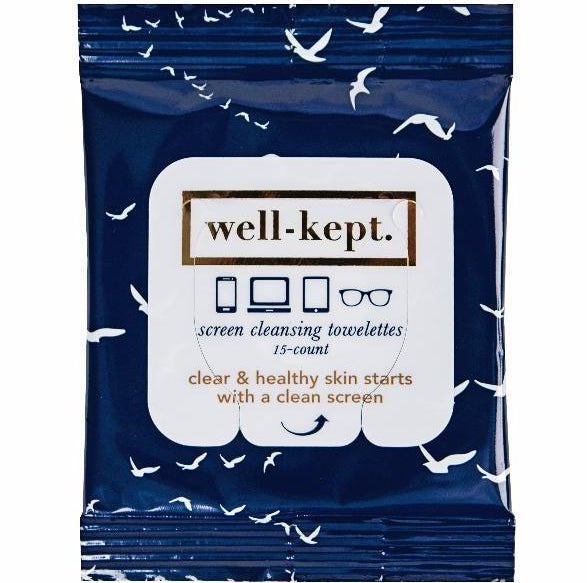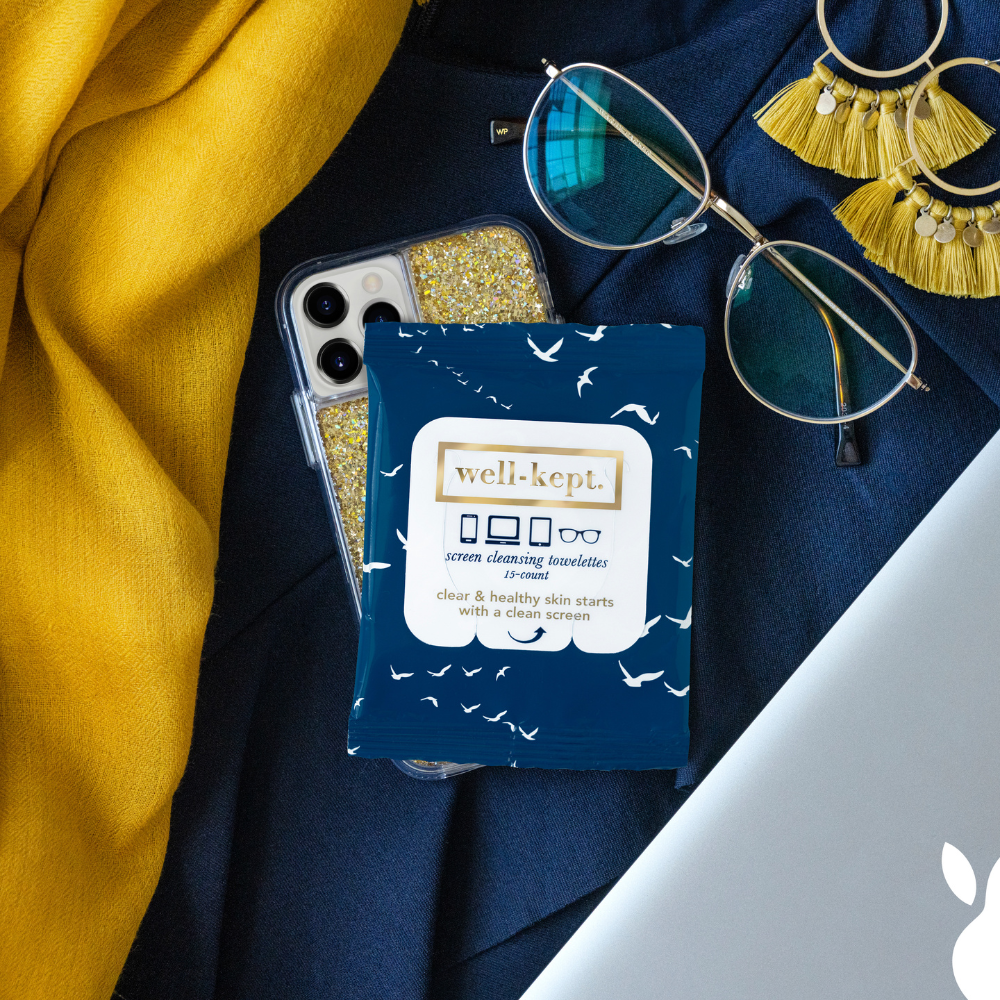 FORMATION
The V-Formation is popular with birds and flying planes for efficiency and can save energy.  This design is a reminder we are not alone and our journey can be easier when we fly together. 
One pack of Well-Kept. Screen Cleansing Towelettes from the "Formation" Collection.
Each pack contains 15 pre-moistened towelettes useful for cleaning a variety of electronics and lenses. 
Colors: White tab/Navy with white birds 
A solution specifically made for electronics to clean and remove germs.
Ingredients: water, Isopropyl Alcohol, and Butoxyethanol
Made in the USA
Best screen/reading glass towelettes
Nice to get a set of them. I use them daily, worth having around the house.
Very useful!
All of the designs are gorgeous
Works very well.
Wish it could be purchased with discount for more of the product.
Wonderful Product
This product is the best invention for keeping your phone clean and your screen very shiny. It is very convenient, handy, and very light to carry in your bag, purse, or even your pocket.