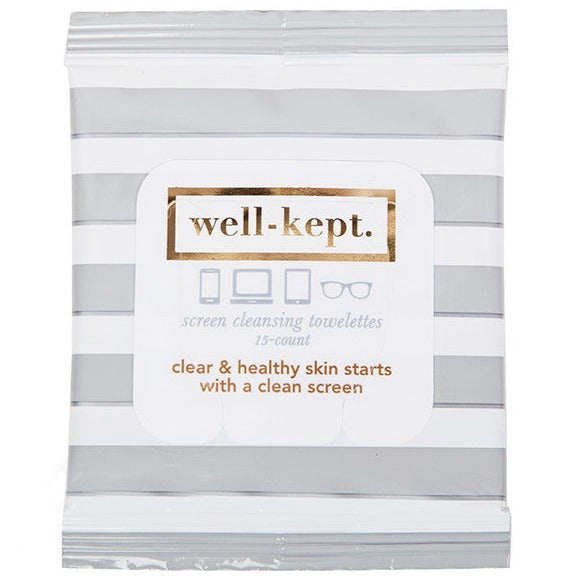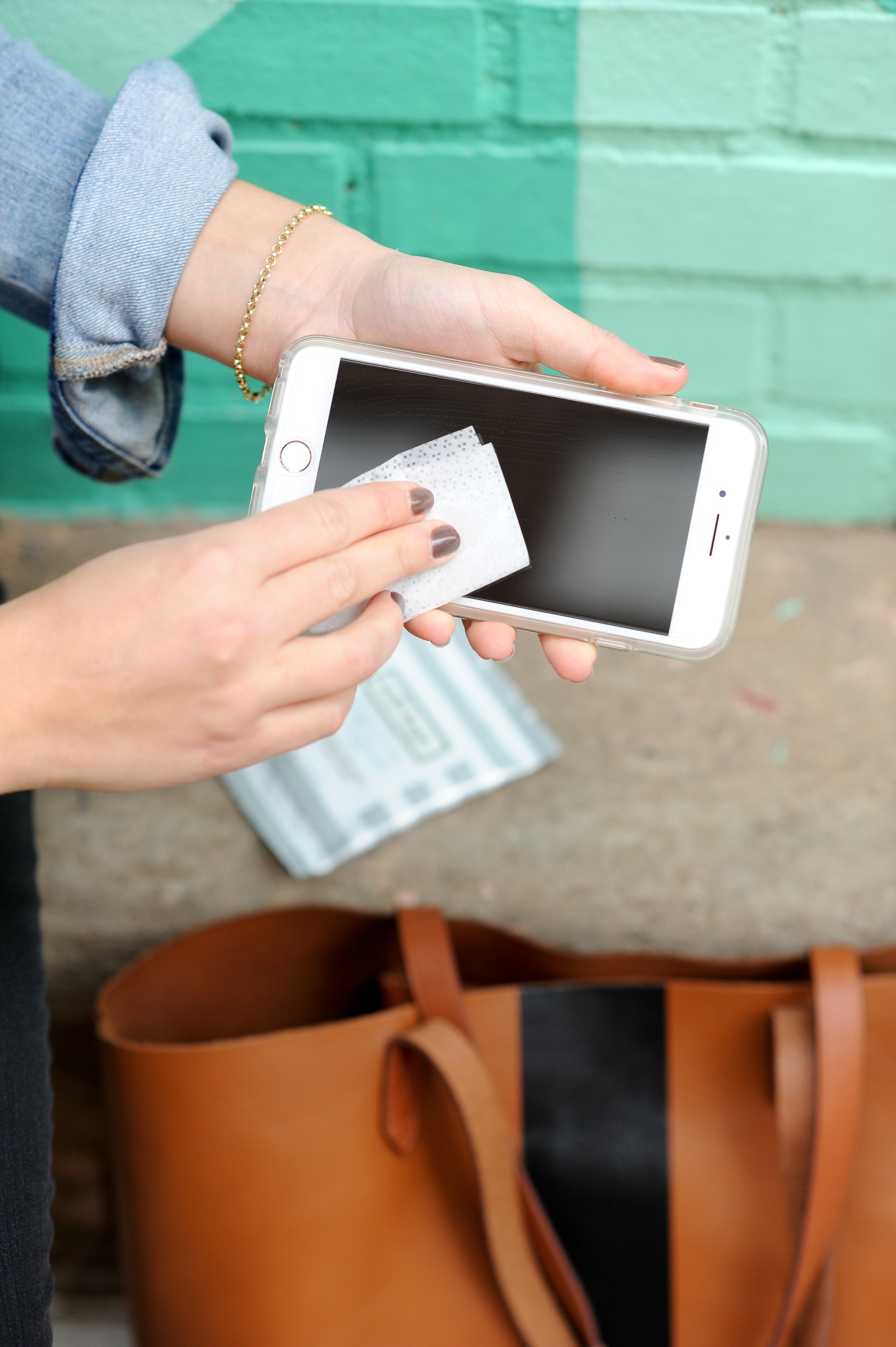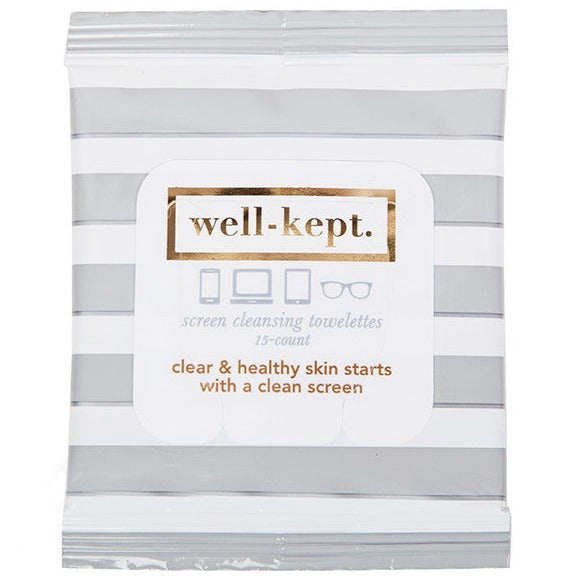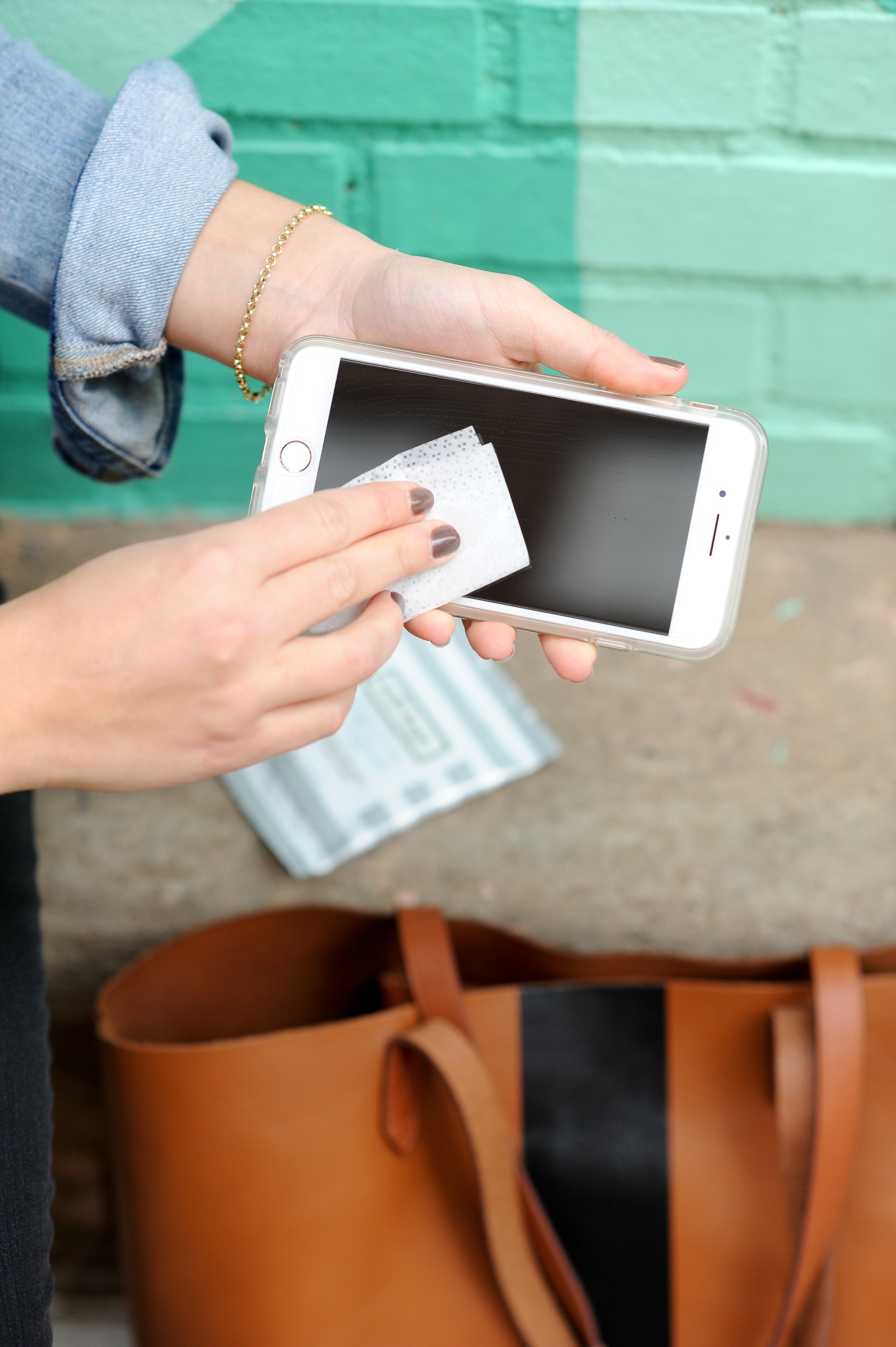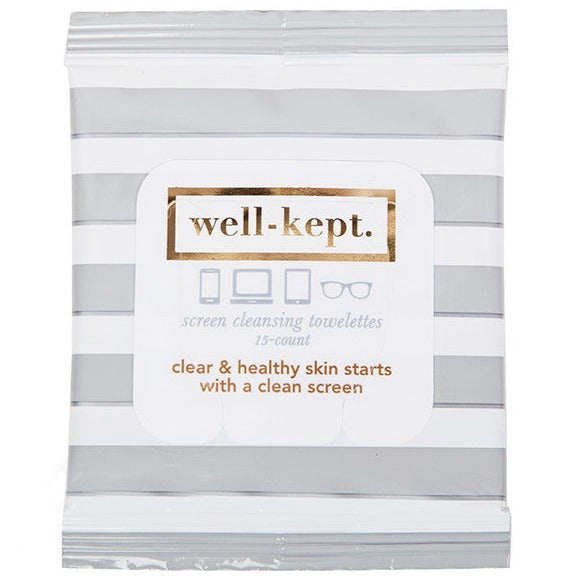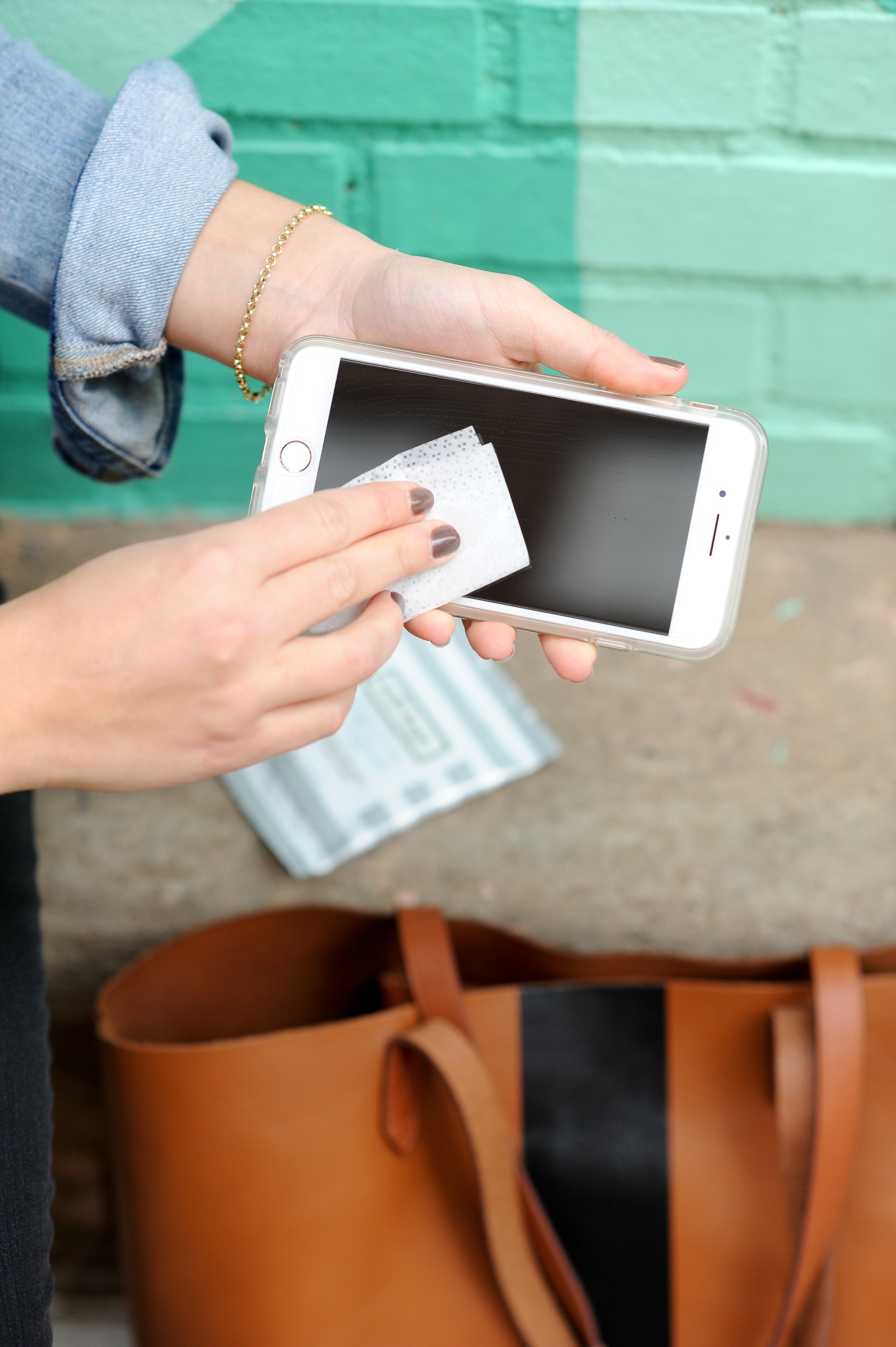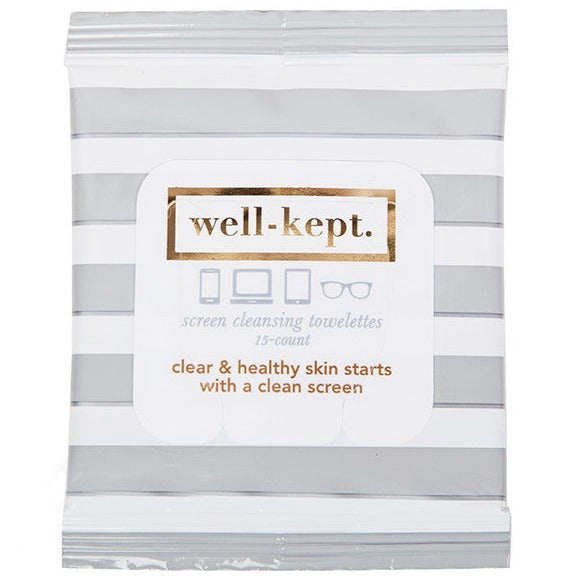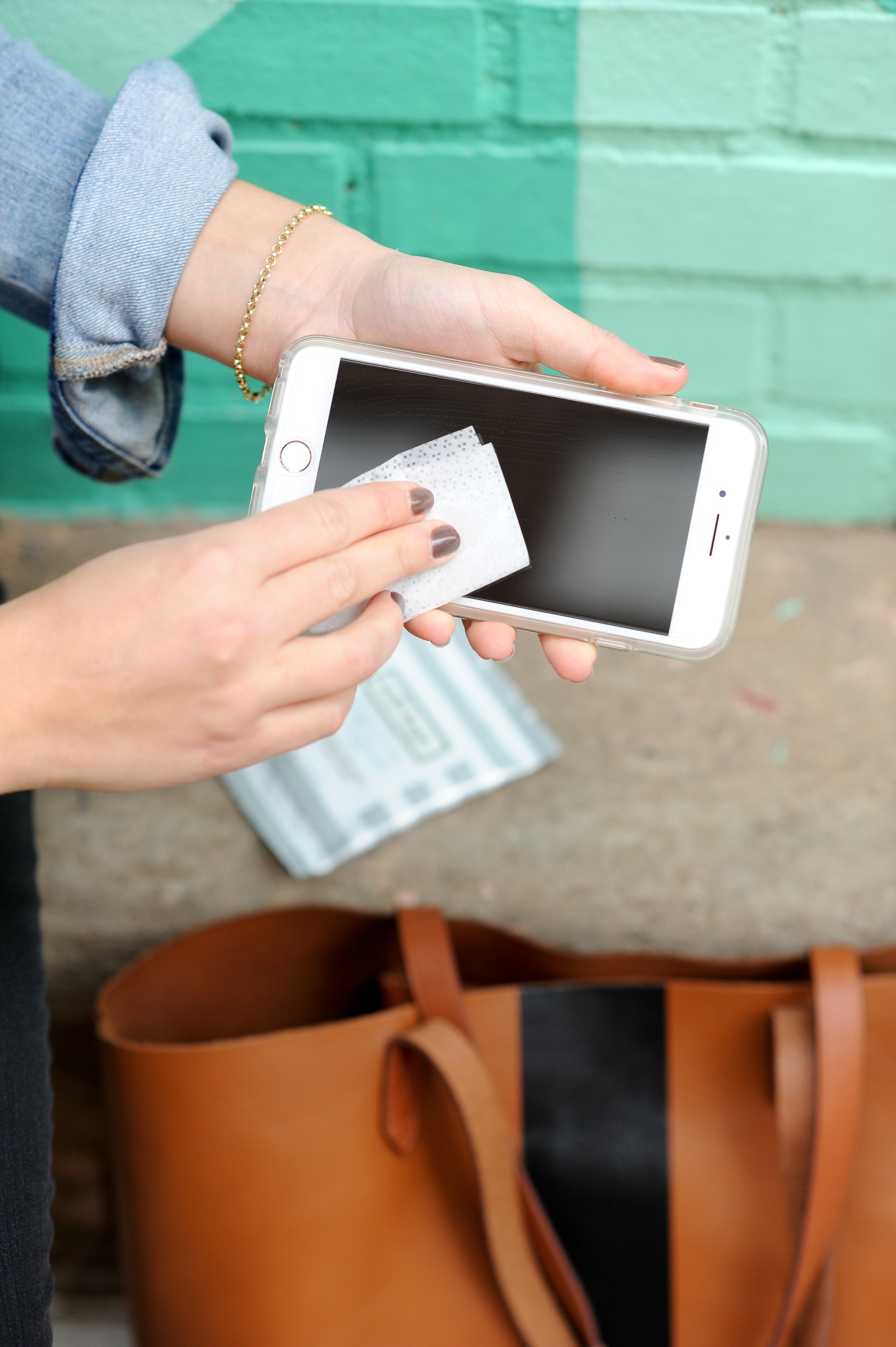 HAMPTONS
This gray and white, effortlessly chic design is inspired by the luxury and leisure of a get away in the Hamptons. 
One pack of Well-Kept. Screen Cleansing Towelettes.
Each pack contains 15 pre moistened towelettes useful for cleaning a variety of electronics and lenses.
A solution specifically made for electronics to clean and remove germs.
Ingredients: water, Isopropyl Alcohol, and Butoxyethanol
Made in the USA
The only wipes I use on my electronics
I've used these for years. They're the best disinfectant wipes for my phone and any surface areas that I need disinfecting!
NEVER LEAVE HOME WITHOUT THEM
WELL KEPT WIPES ARE A MUST. THEY CLEAN THE SMUDGES FROM MY GLASSES AND PHONE. CAN YOU CLEARLY SEE WHY THEY ARE THE BEST?
Before the Covid
I have been using your product for years which I purchased at Sephora. These made great gifts too! It's convenient, good sanitizer and safe to clean my iPhone . Package design is very nice & I will be placing another order soon!