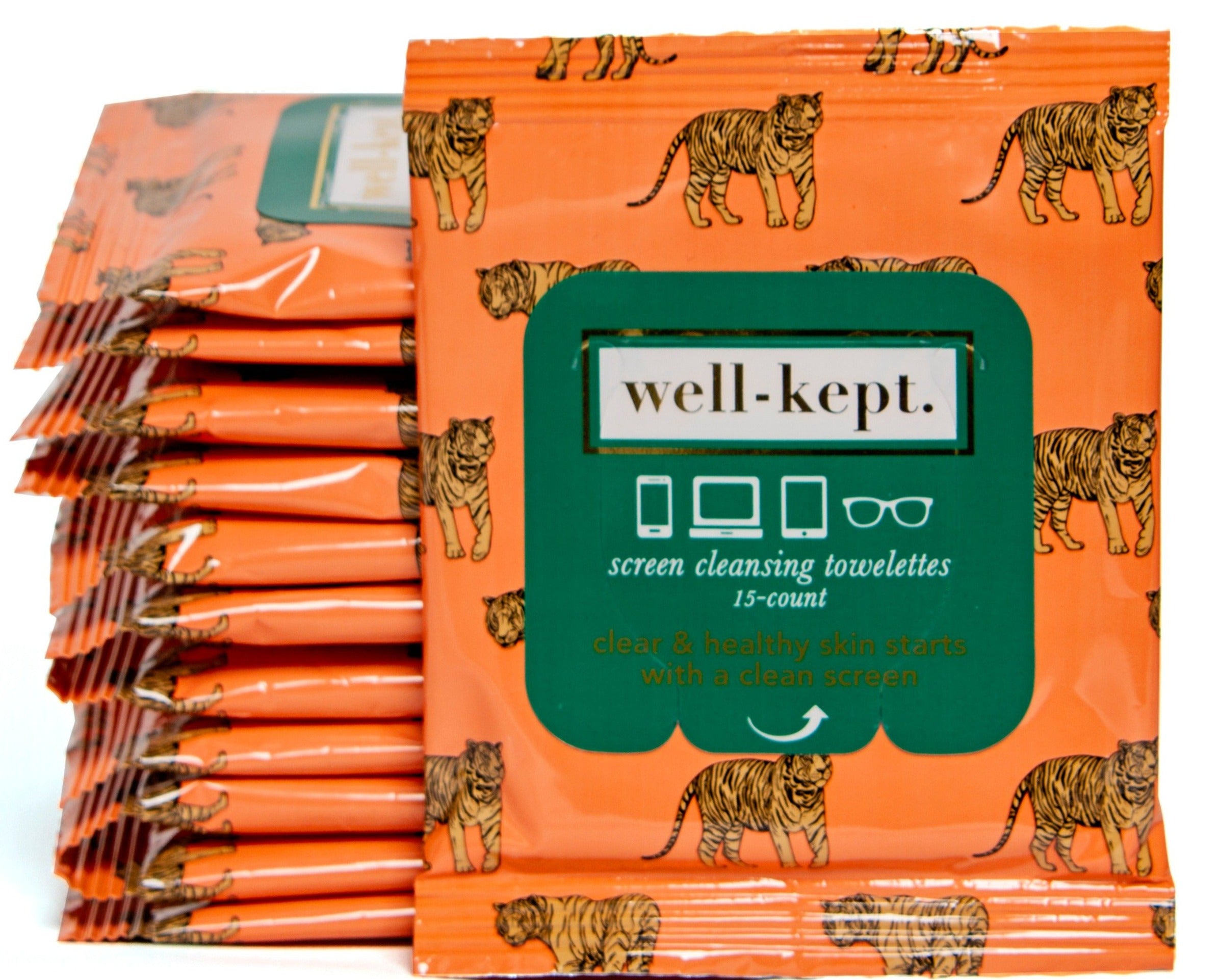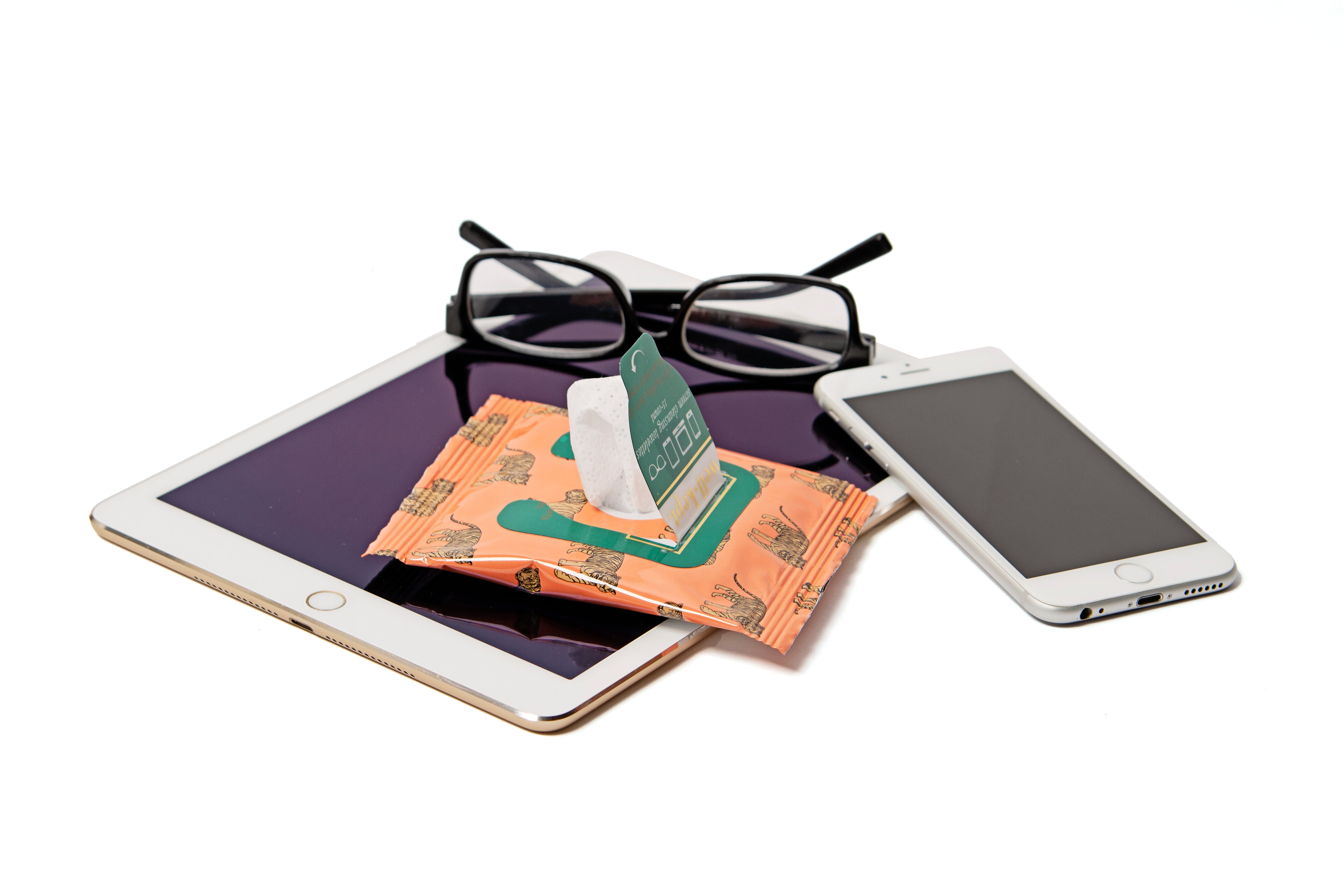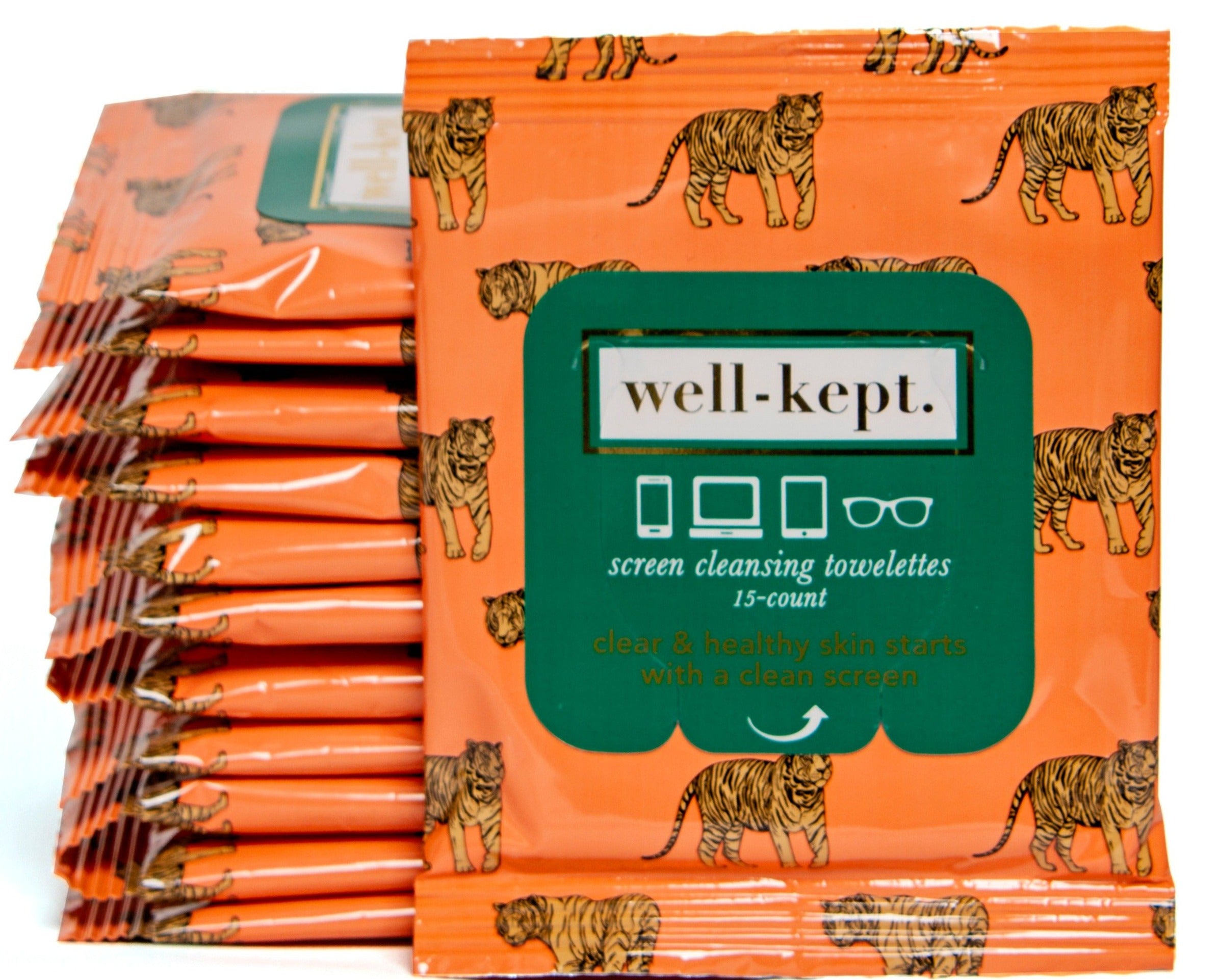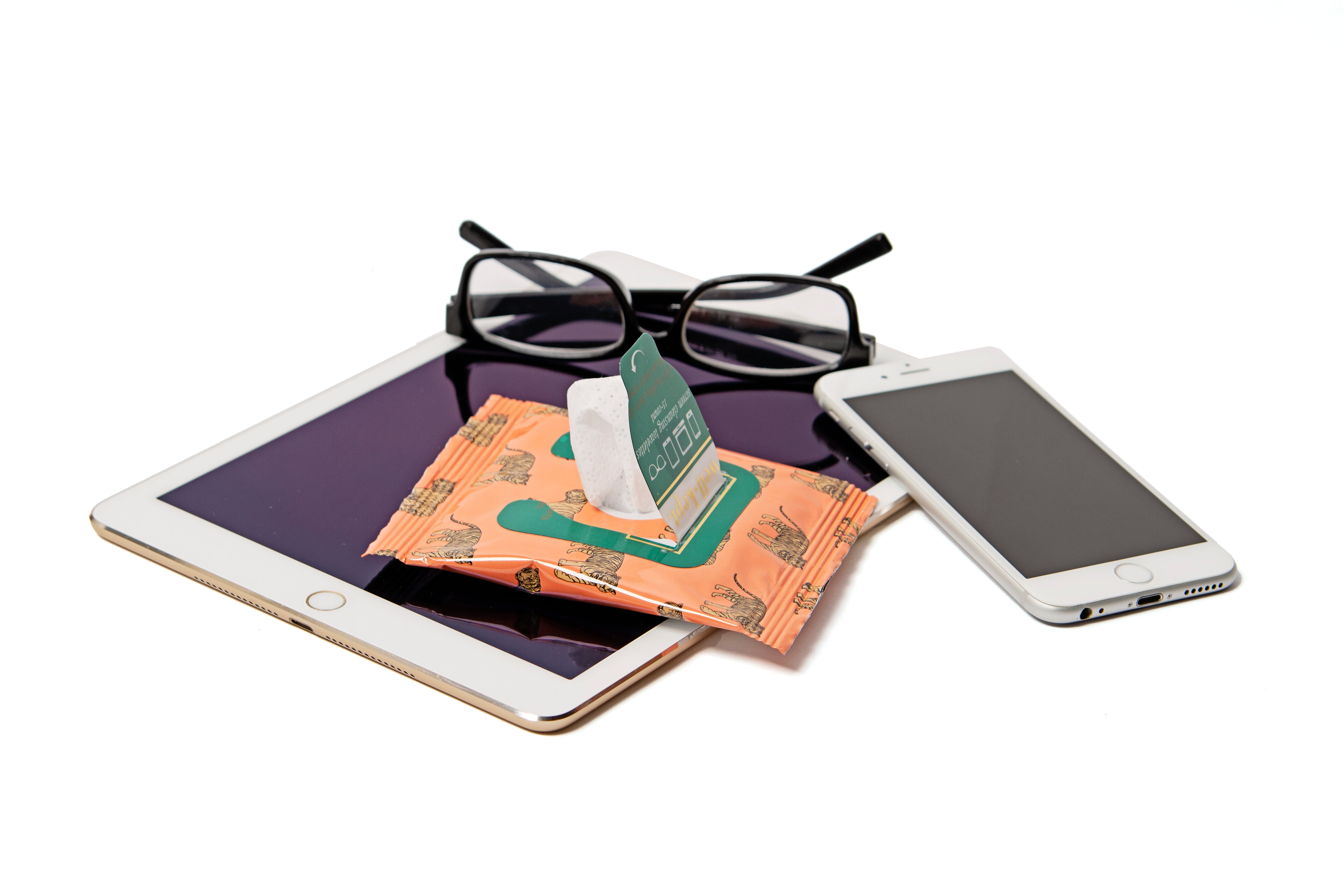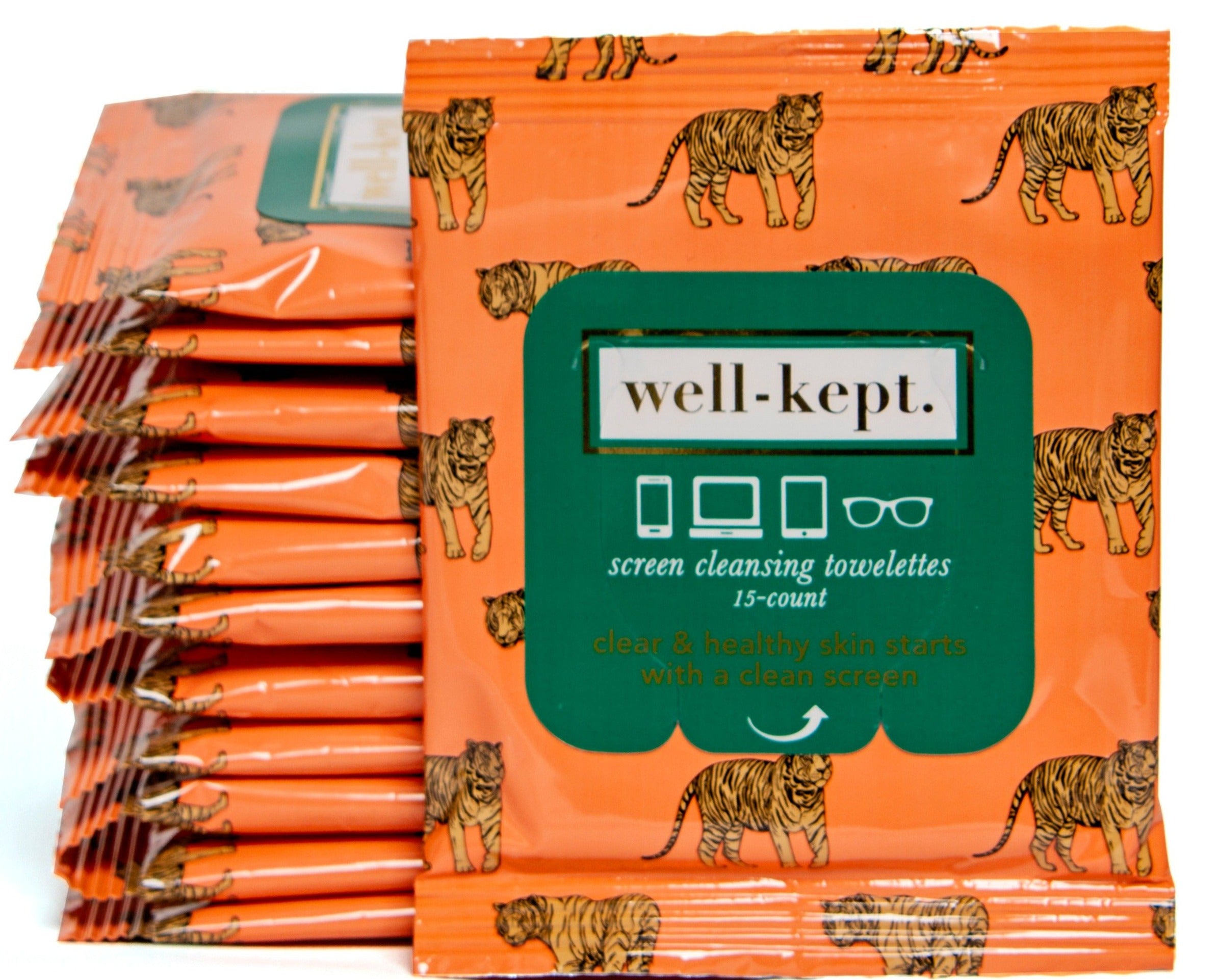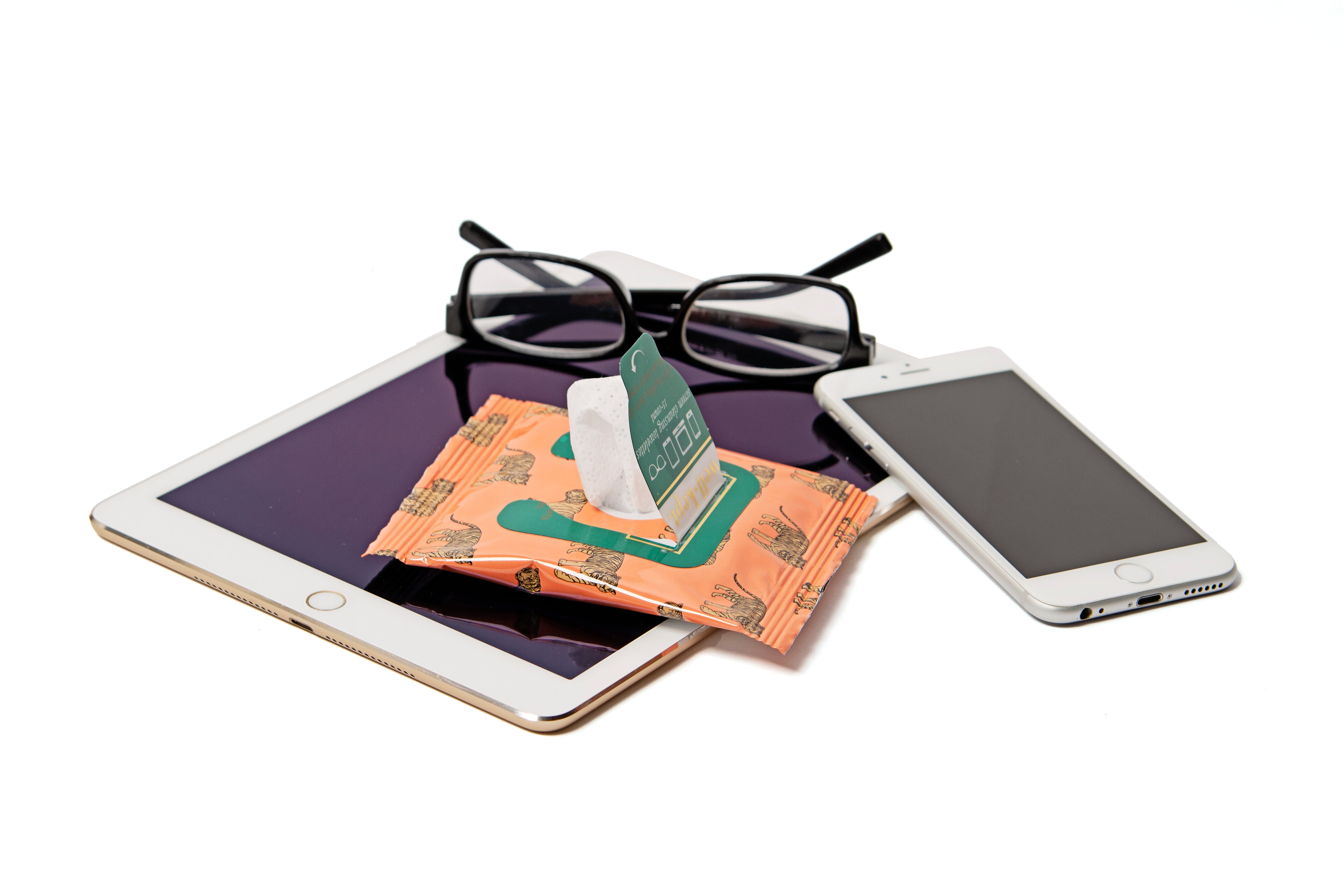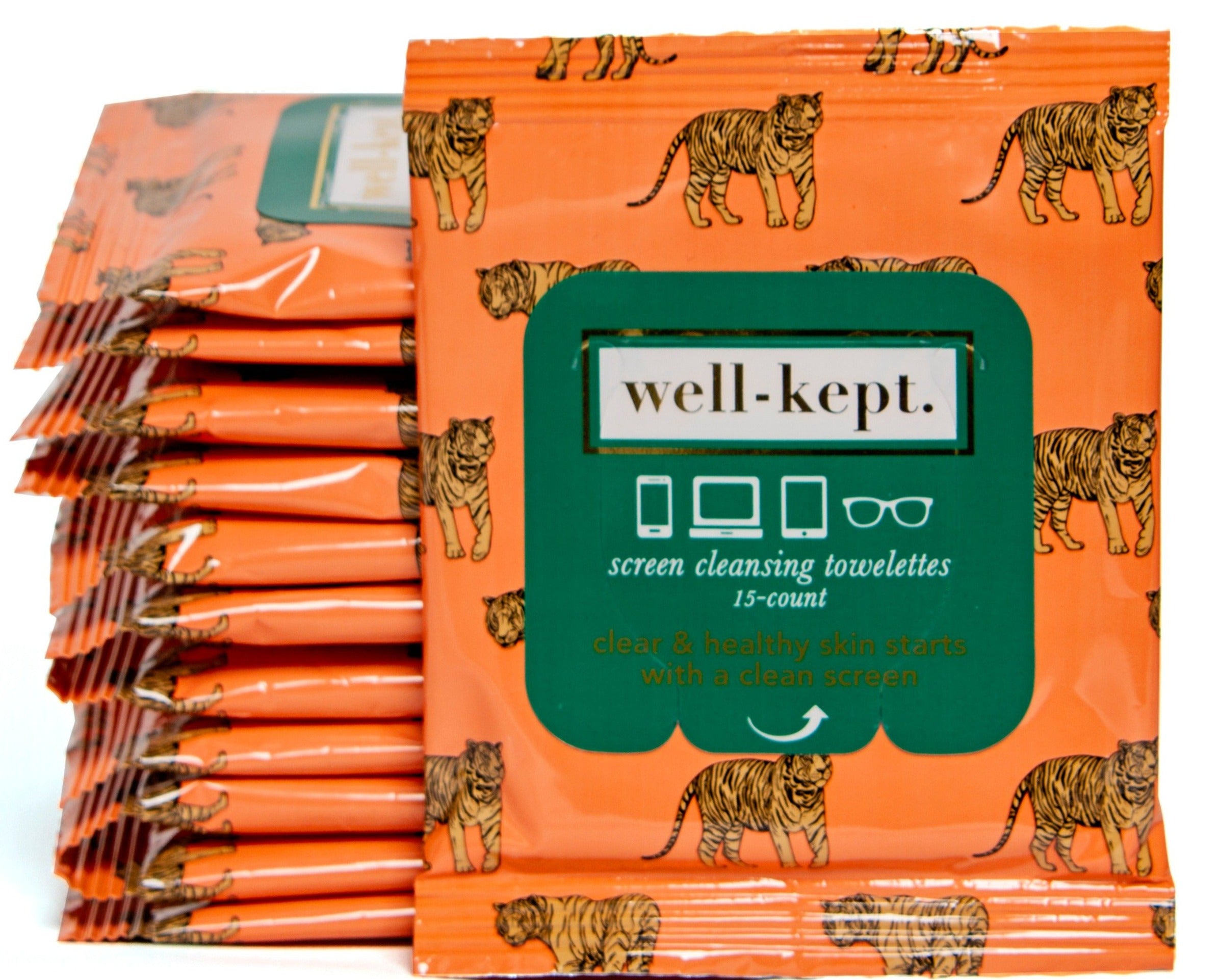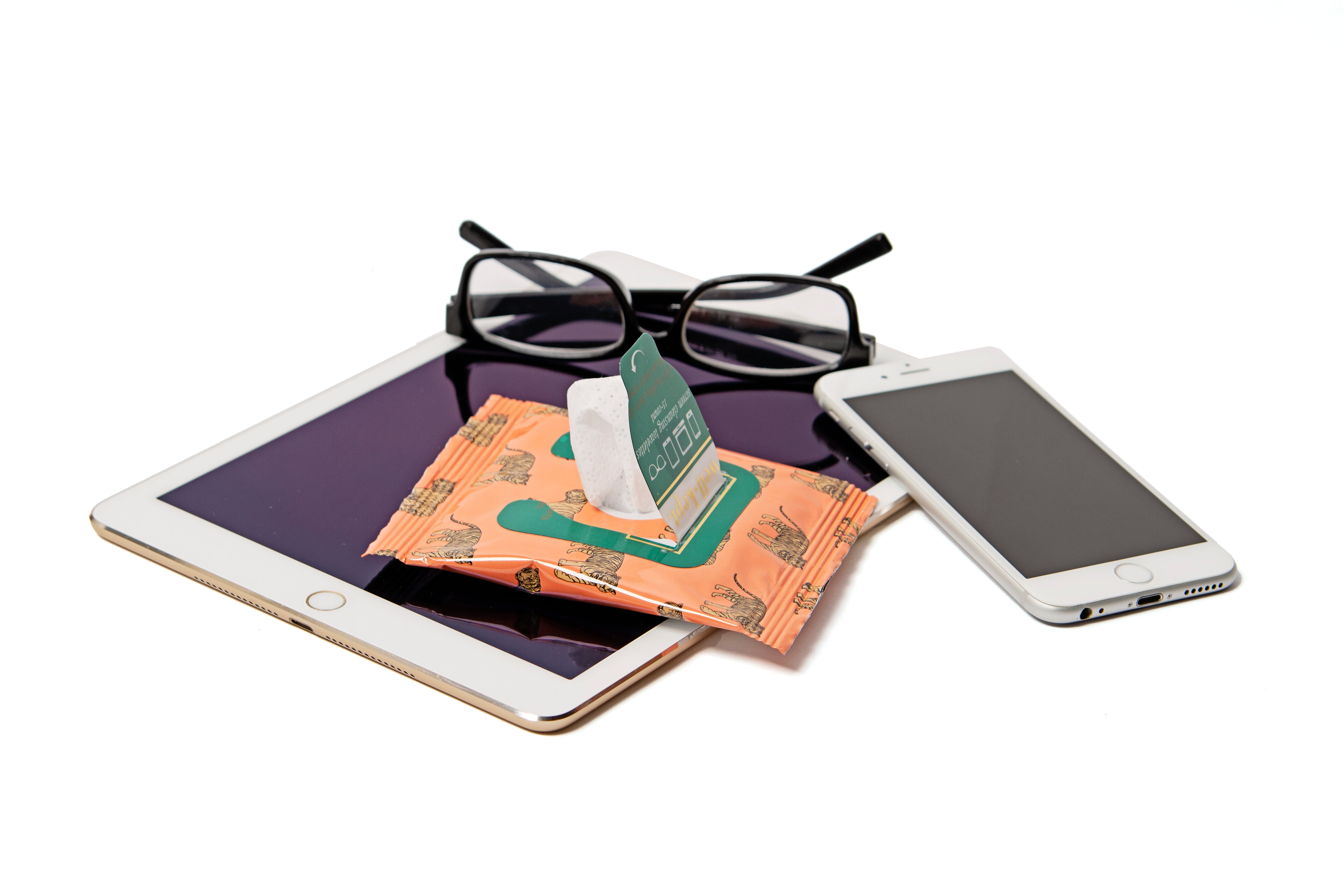 GO GET 'EM, TIGER! - Twelve Pack (12)
Wipes that give back! 
Go Get 'Em, Tiger, is a reminder to choose courage when facing the unknown. Your stripes are proof that you are beautifully brave. A portion of the proceeds from this design will be donated to To Write Love on Her Arms, a non-profit dedicated to presenting hope and finding help for people struggling with depression, addiction, self-injury and suicide. To learn more please visit www.twloha.com
12 packs of Well-Kept. Screen Cleansing Towelettes from the "Go Get 'Em, Tiger" Collection.
Each pack contains 15 pre-moistened towelettes useful for cleaning a variety of electronics and lenses. 
Colors: tangerine/emerald.
A solution specifically made for electronics to clean and remove germs.
Ingredients: water, Isopropyl Alcohol, and Butoxyethanol
Made in the USA
Terrific!
Was introduced to these by my favorite boutique, The Indie Shelf, and they're perfect for glasses and cleaning my electronics while on the road for work. I also keep a canister by the door for when I get home to wipe things down. The Tiger packet also makes a nice giftie and conversation piece! ;)
Go Get em Tiger - 12 pack
I absolutely love these Well Kept wipes so much that I always purchase a 12 pack. I use them everyday to clean my eyeglasses & cell phone.
They make great stocking stuffers or just a thoughtful gift for friends or family.
Thank you Well Kept for your product!
Juquita Austin
The absolute best eyeglass, phone screen cleaner, I've ever used! And anyone I give one to to clean their glasses says the same thing. Bravo!
Love them !!
Great for cleaning glasses and phones
Fabulous!
Love these wipes! Bought them to gift coworkers as a "pick-me-up" during the pandemic. We're RNs in a Neonatal Intensive Care Unit.