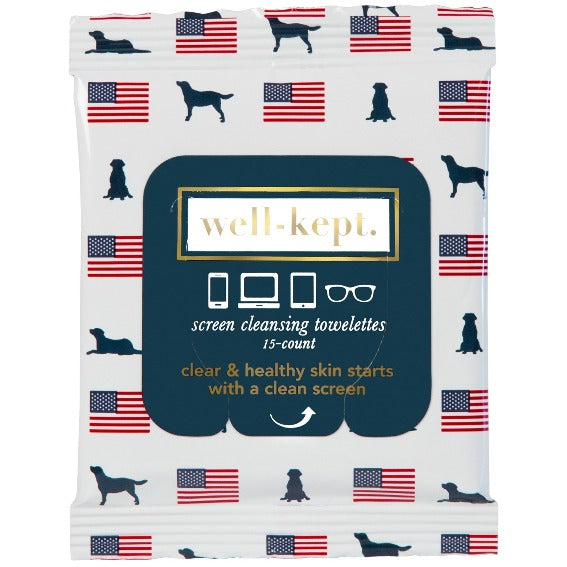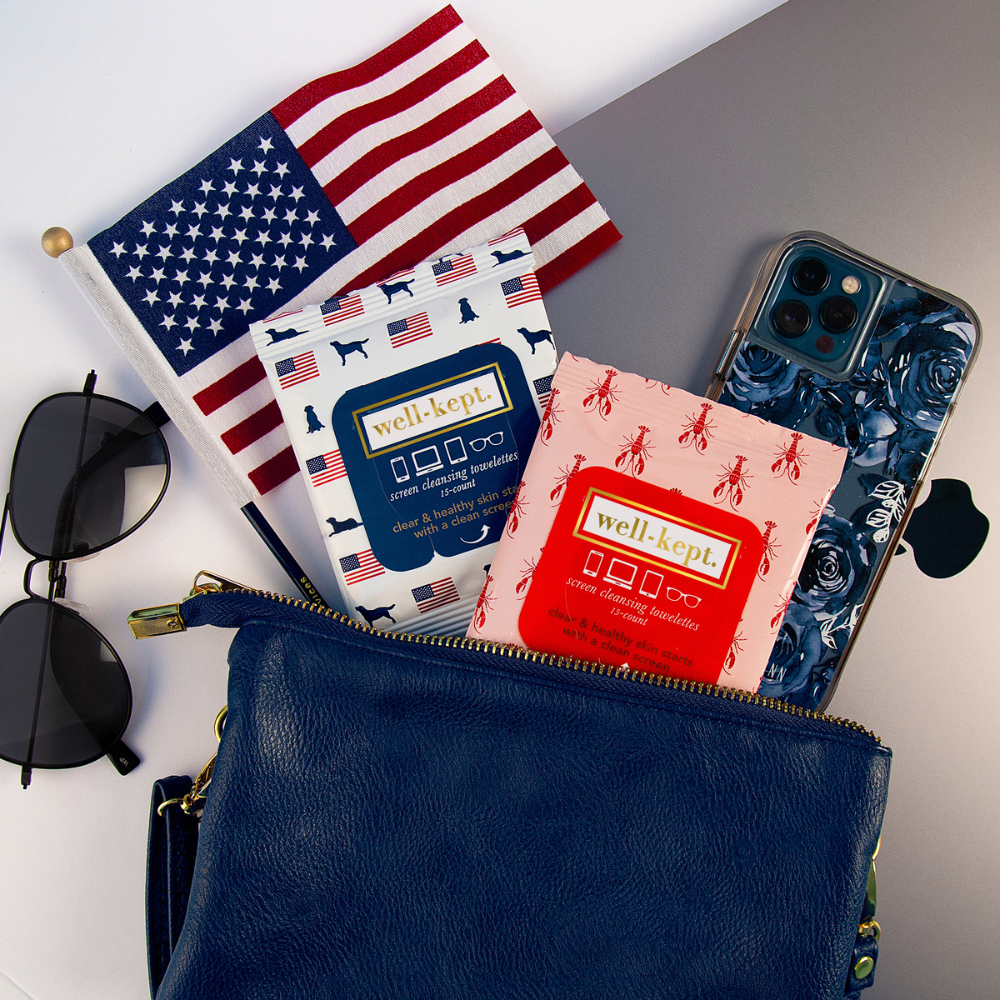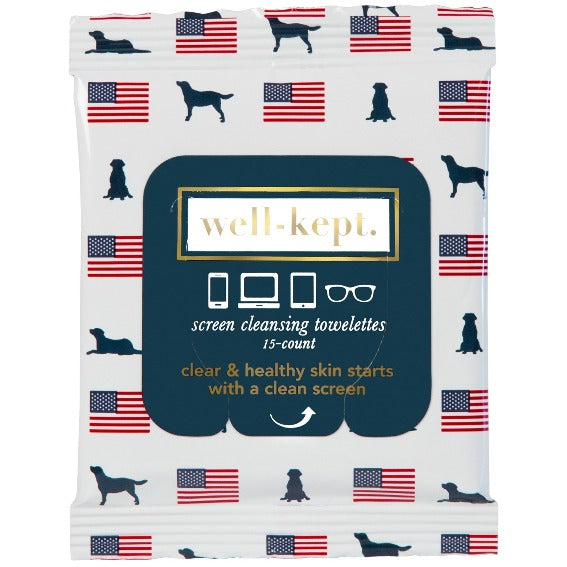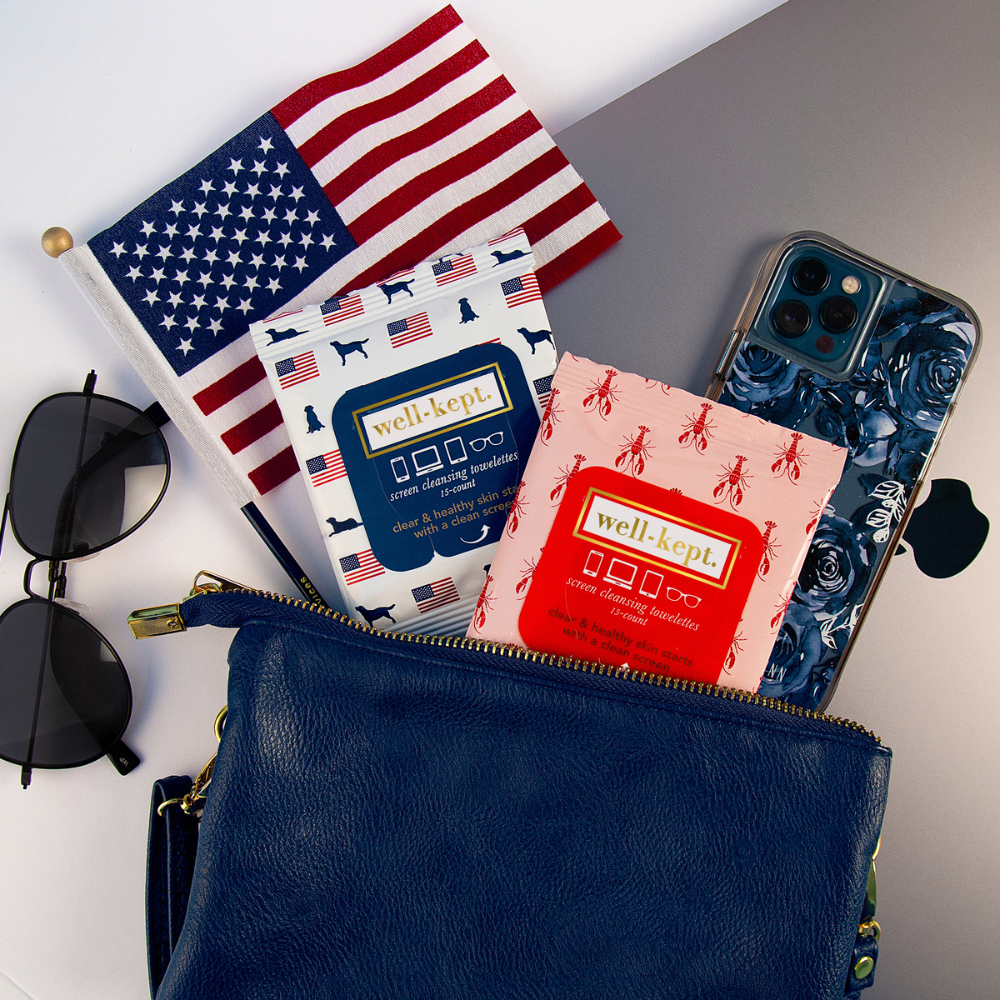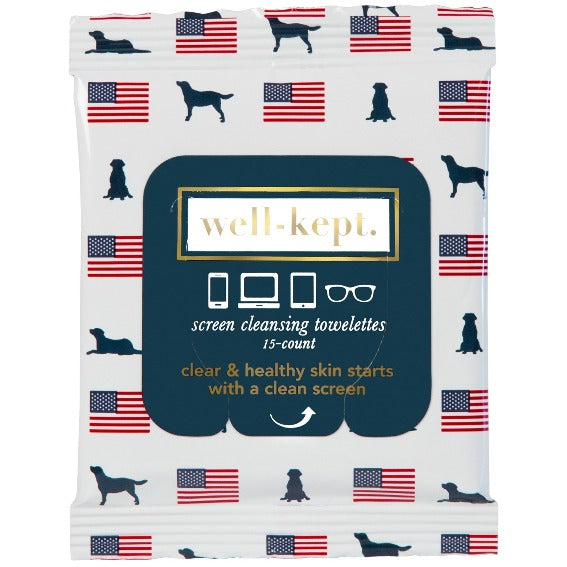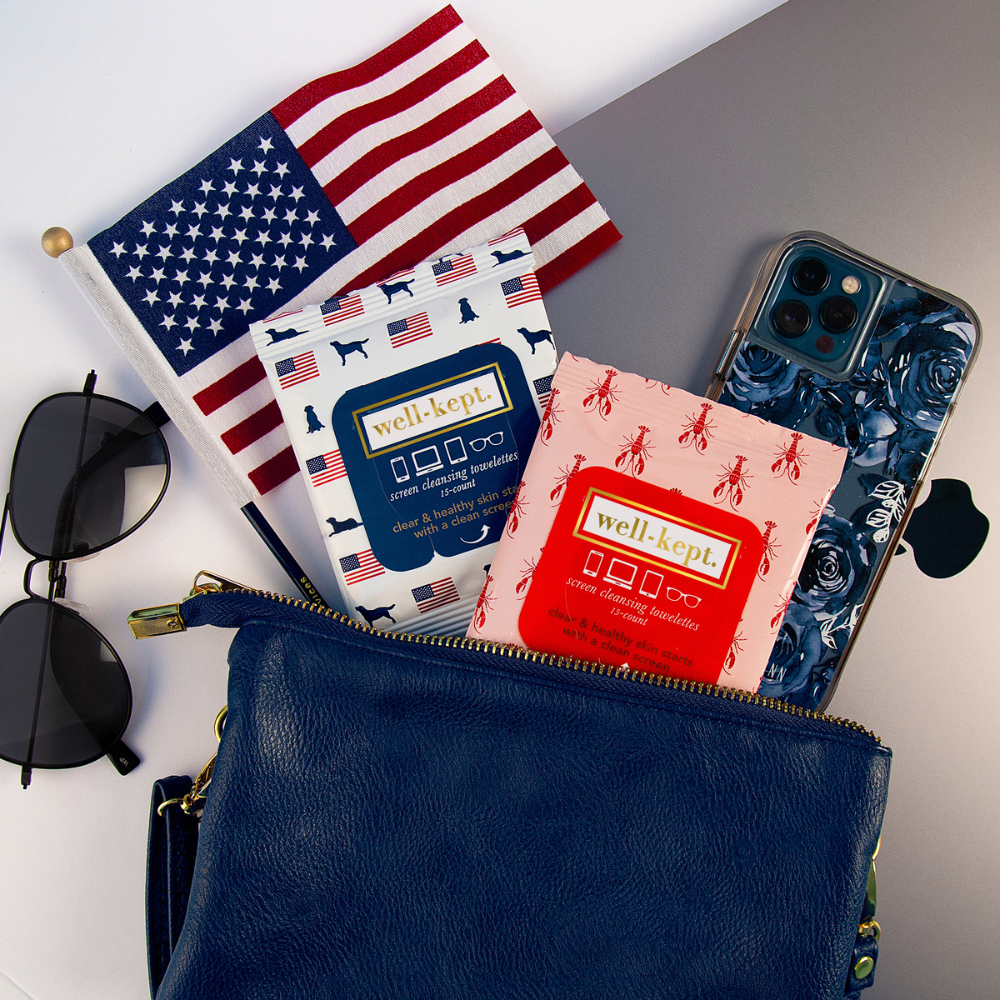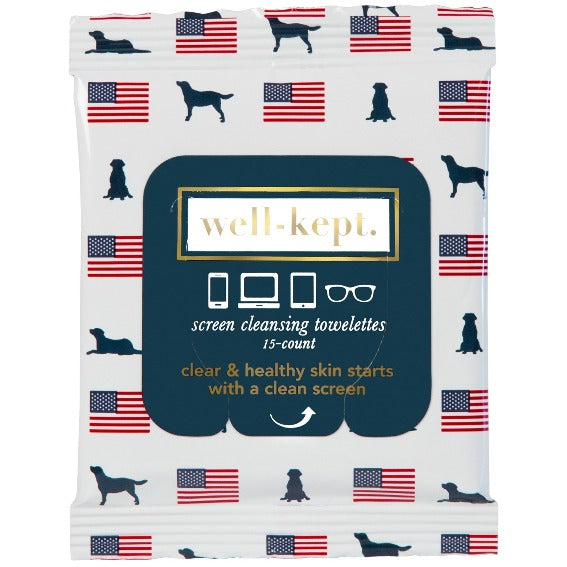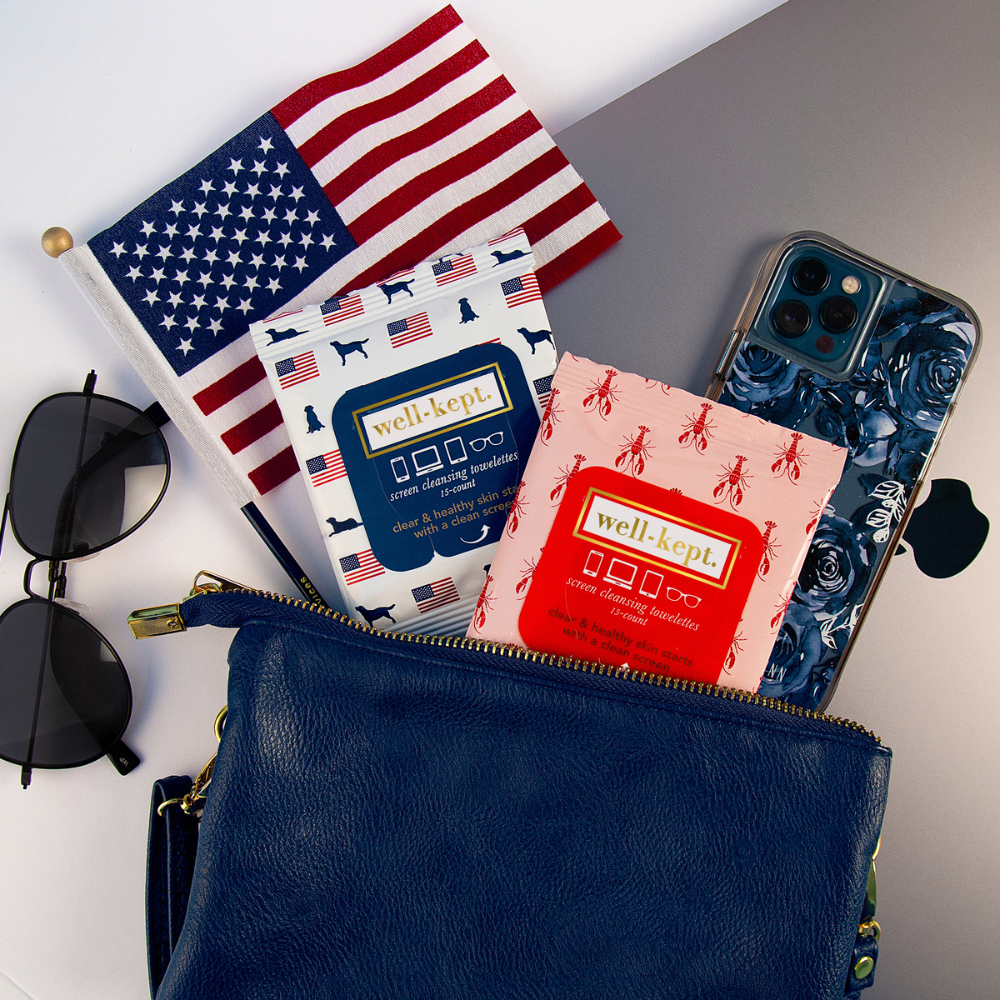 OLD GLORY
Labs and Flags! 
One pack of "Old Glory" Well-Kept. Screen Cleansing Towelettes. 
Each pack contains 15 pre-moistened towelettes useful for cleaning a variety of electronics and lenses. 
Colors: Navy/Patriotic 
A solution specifically made for electronics to clean and remove germs.
Ingredients: Water, Isopropyl Alcohol, and Butoxyethanol
Made in the USA
Absolutely LOVE Well-Kept!!
I purchase these often as little tokens of appreciation for my coworkers. Everyone loves them!!!!
Clean way to show your Patriotic side.
I have been buying and using Well Kept wipes for many years now. My husband likes to carry them on his motorcycle to get road grime off of his helmet visor and glasses. He's is happy to have a masculine print and not florals or animal print. I like to carry them in my bags for my phone and glasses, and I like showing my Patriotic side with them. It makes a great gift as well.
Love this pattern!
Great wipes and work well on my phone!
All American!!
I love giving well-kept wipes as gifts and get so excited when new designs come out. Just when I think I already have my favorites, this new patriotic design is launched and gives me all American feels!