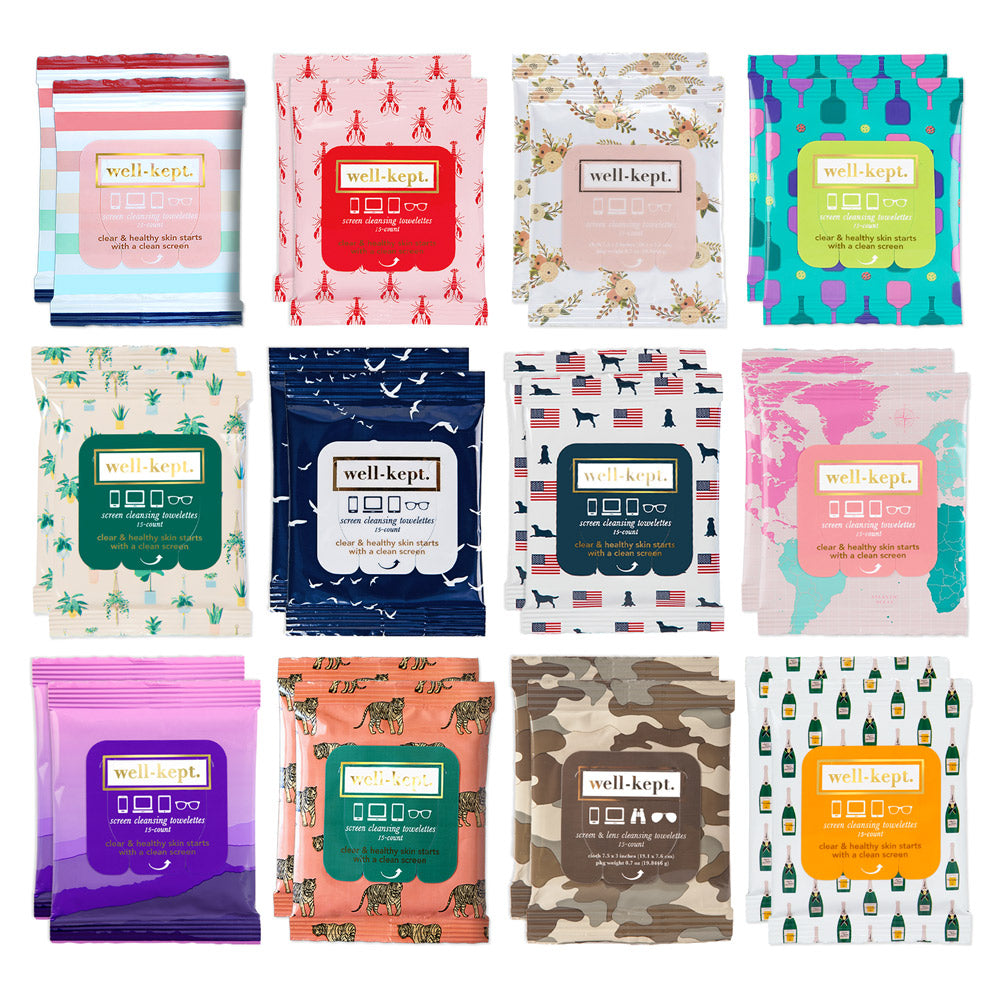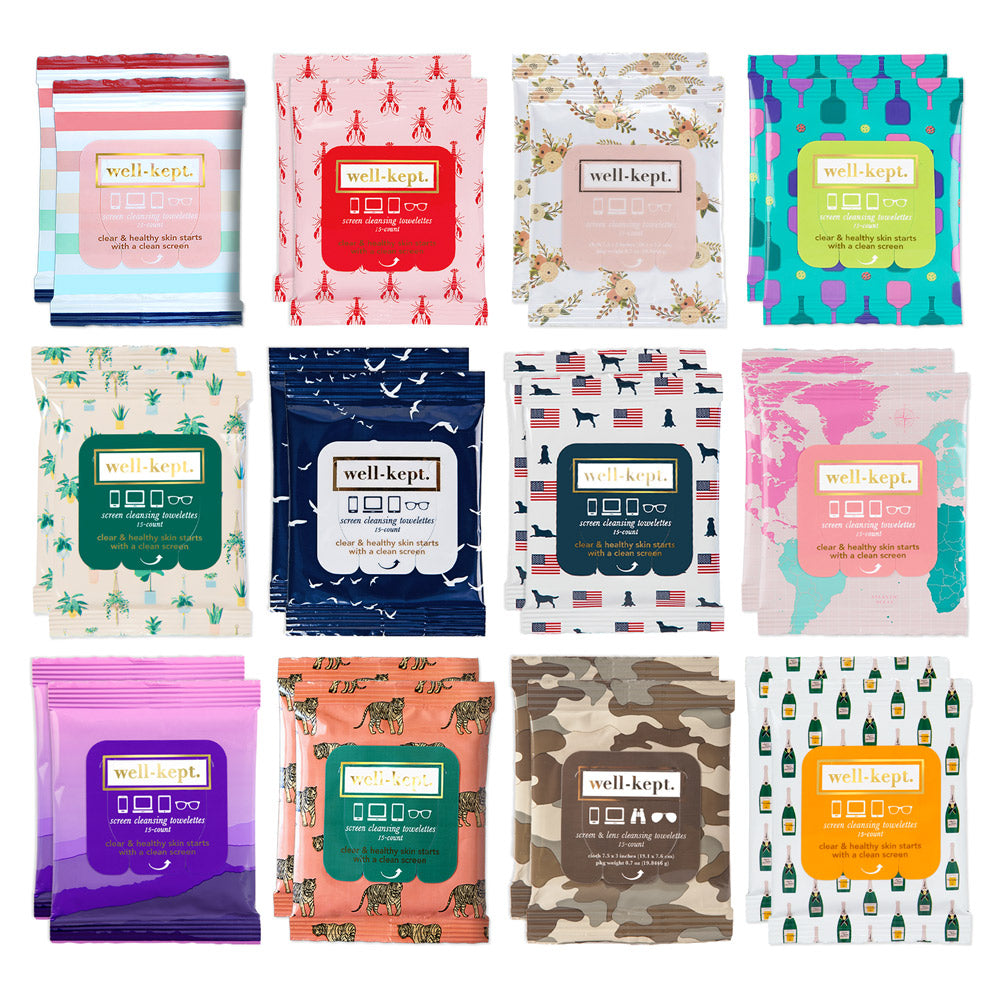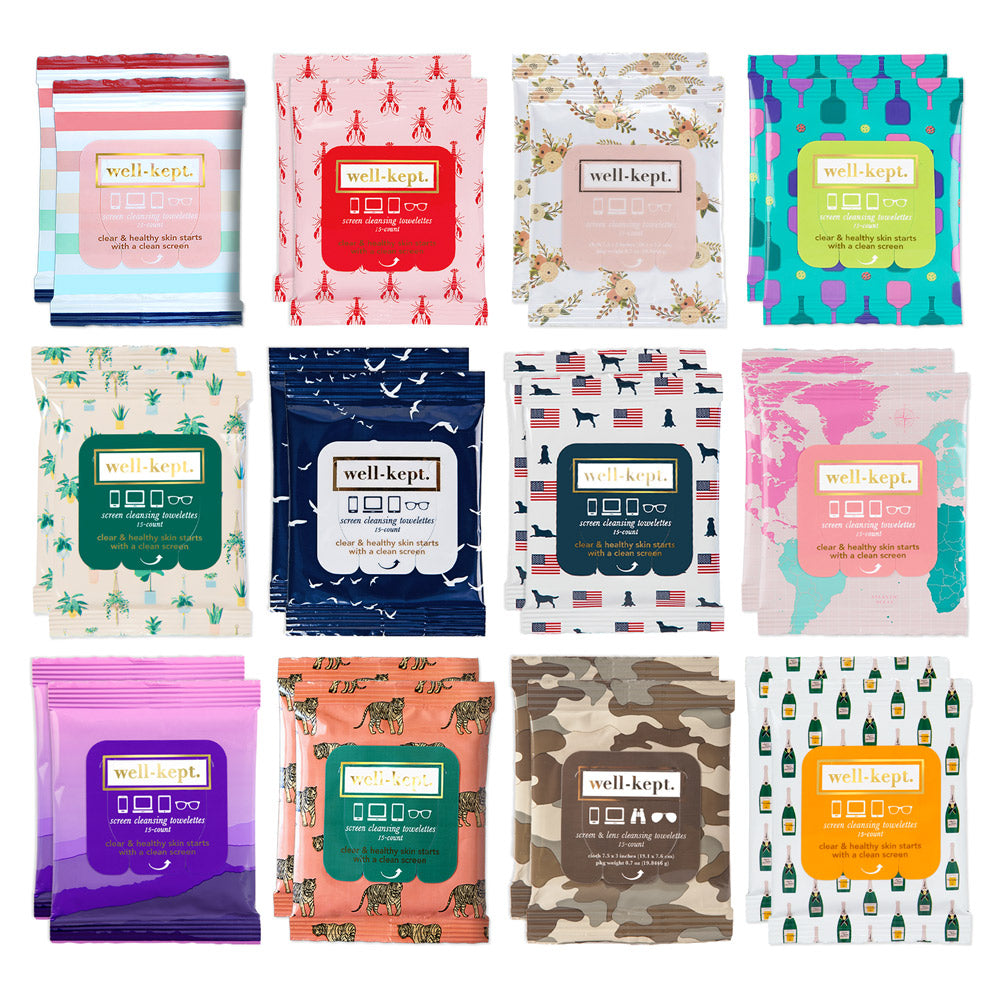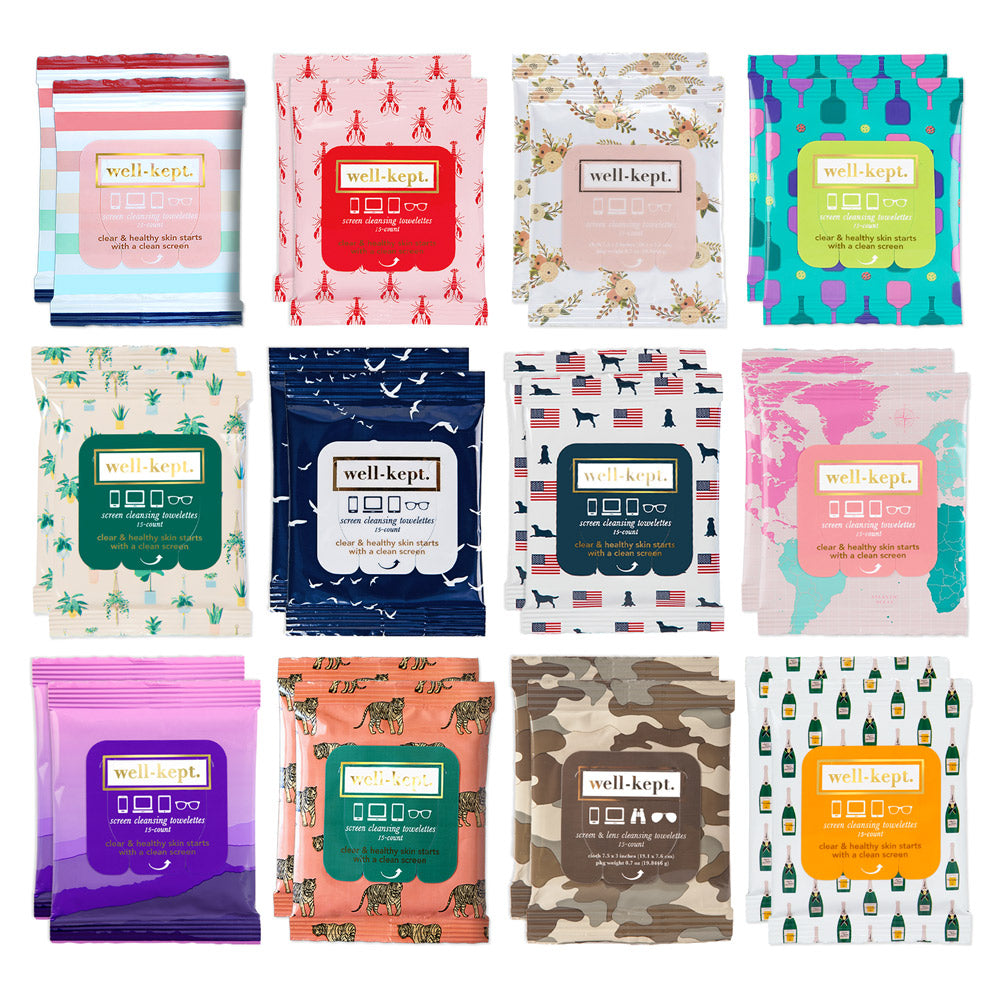 Wipes for a year (24) pack
Wipes for a year.  A wipe a day helps keep the germs away!
(24) assorted packs to use or share year round. (2)packs of each style.
January- Better Days
February- Lobsterfest
March- Britt
April- Pickleballer
May- Plant Lady
June- Formation
July- Old Glory
August- The Globe
September- Purple Skies
October- Go Get 'Em, Tiger!
November- Frank
December- Nutcracker 
*2 yr shelf life for unopened packs

Love these wipes!!
I use them daily in my phone, glasses, sunglasses and more! They are so convenient! love the beautiful packaging! Good for sharing too ! I will buy again!
Definitely would recommend!!