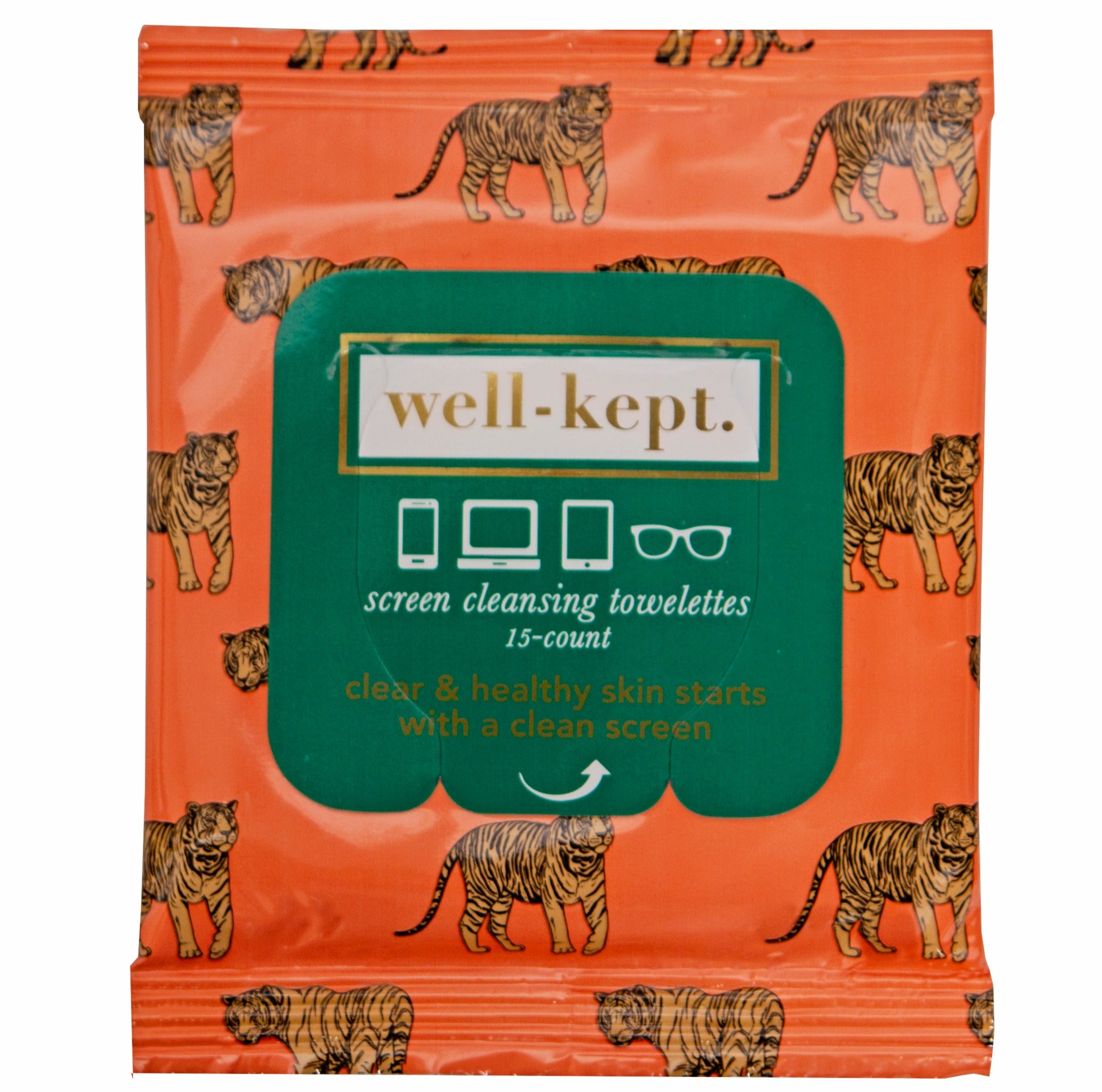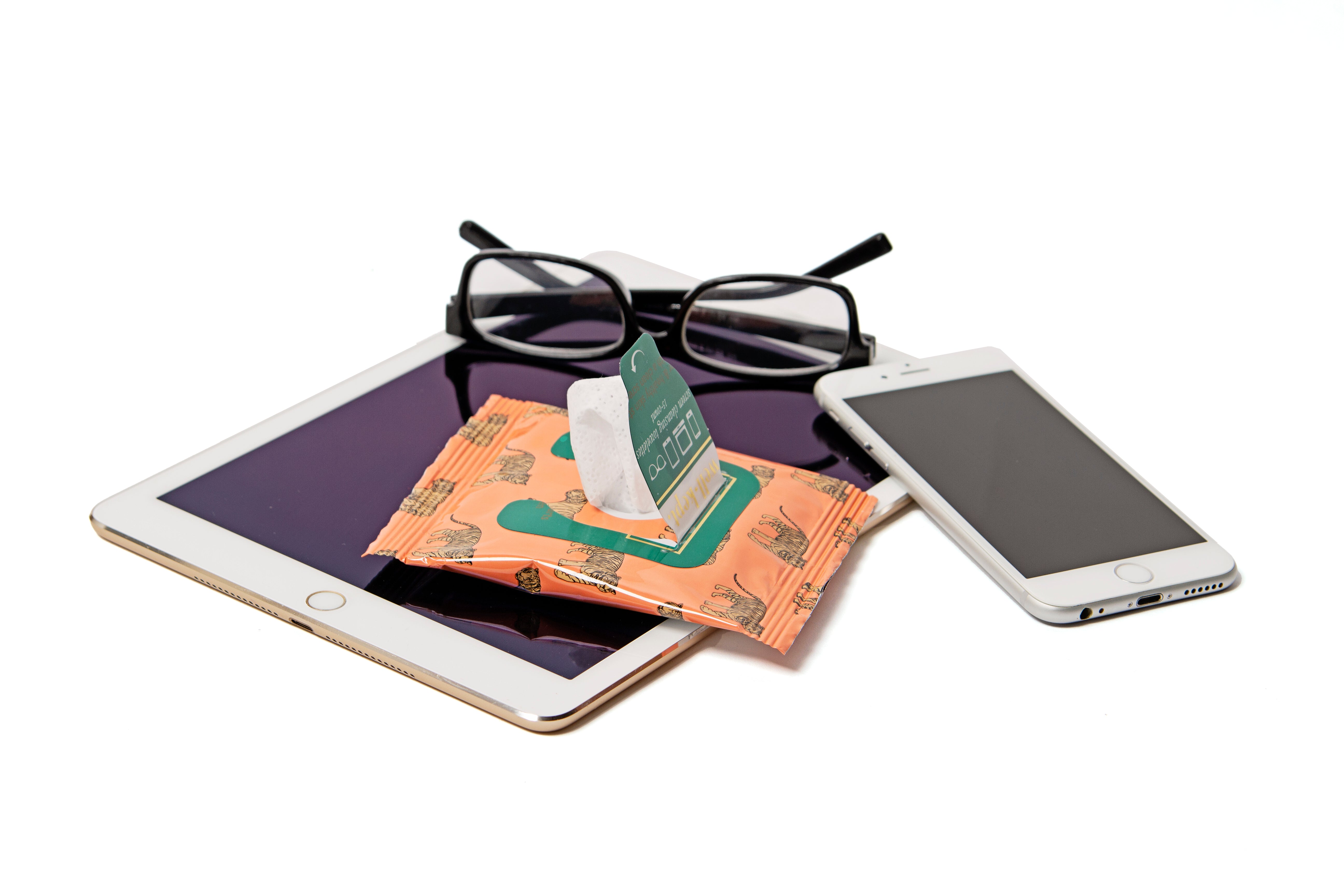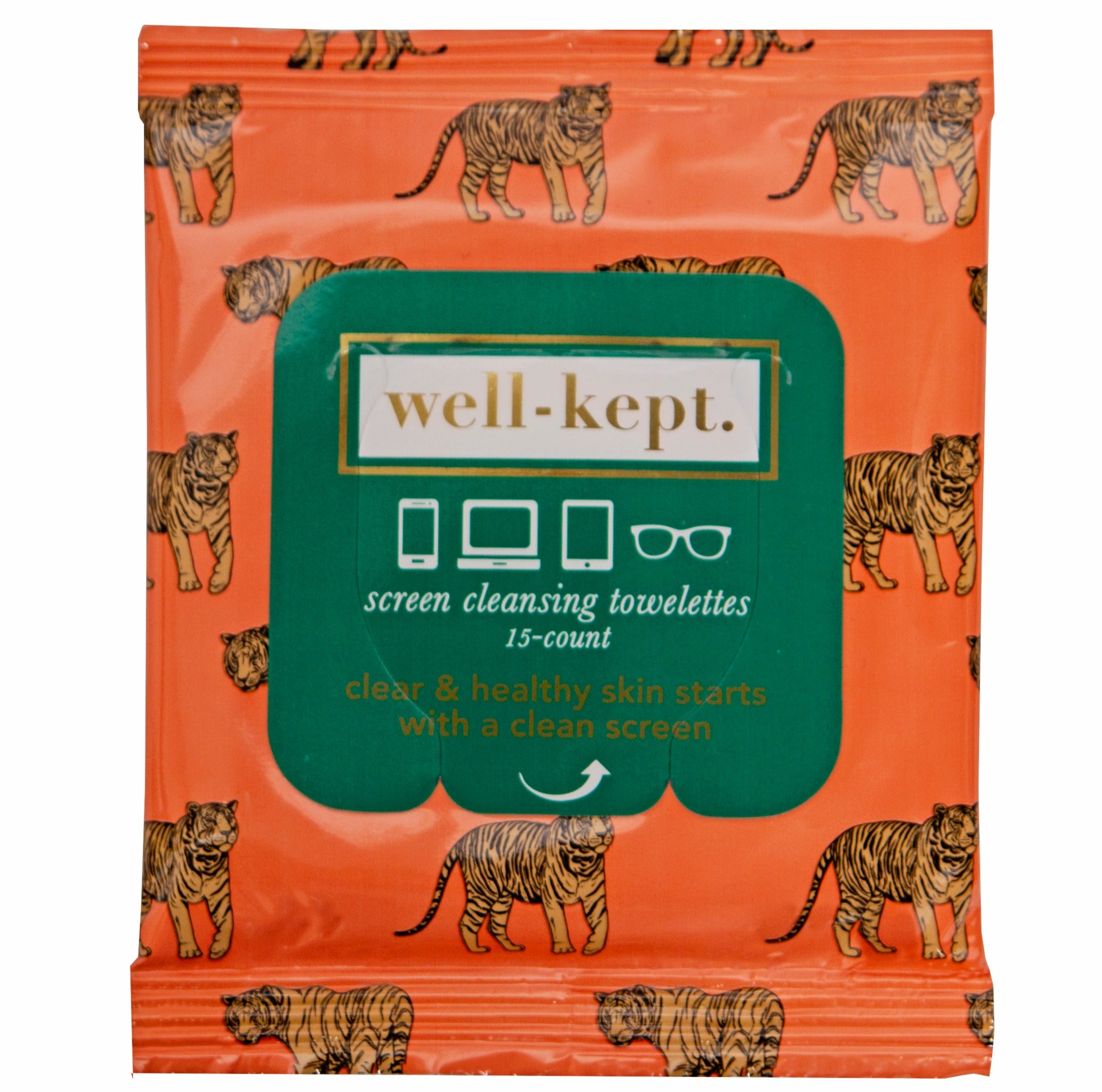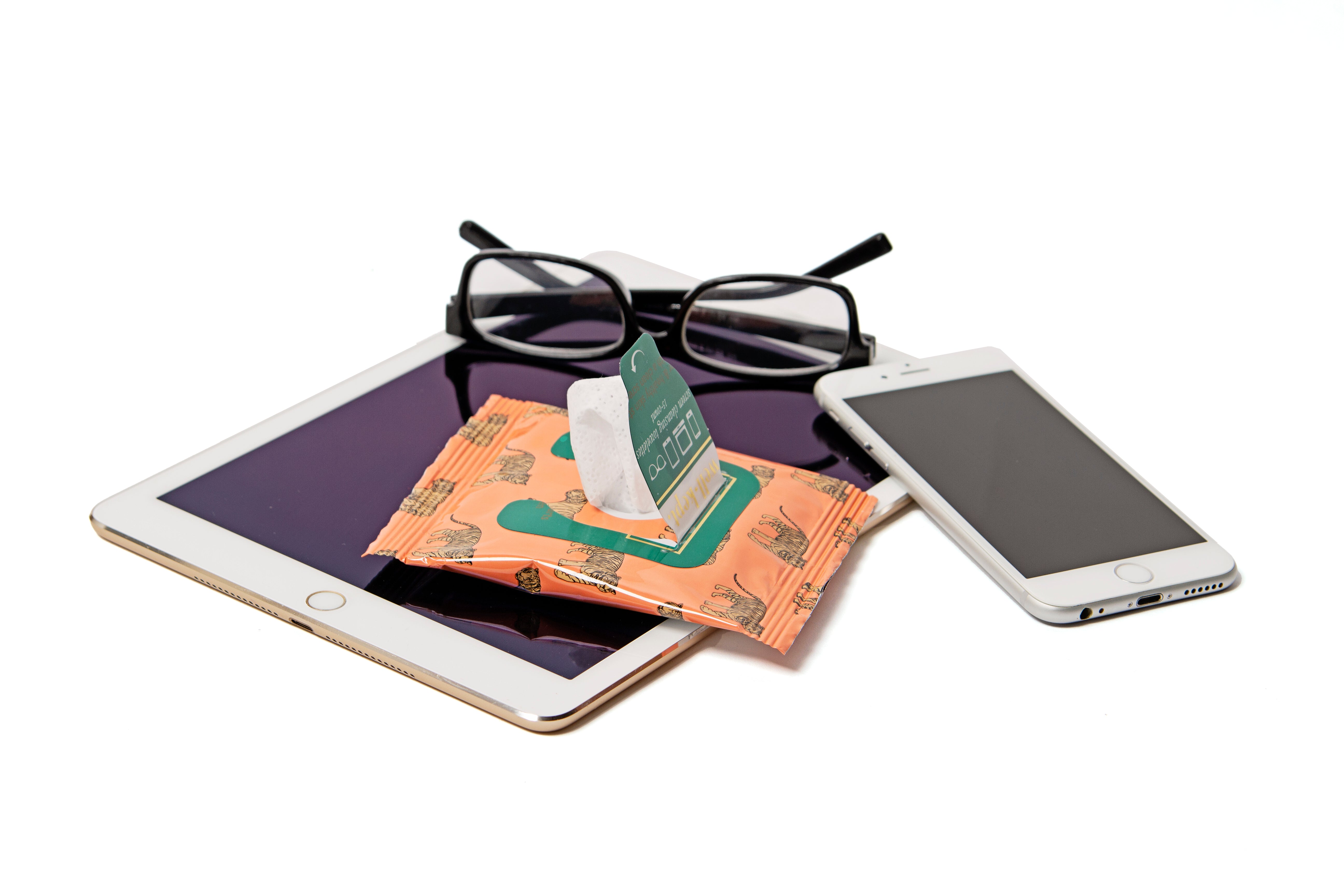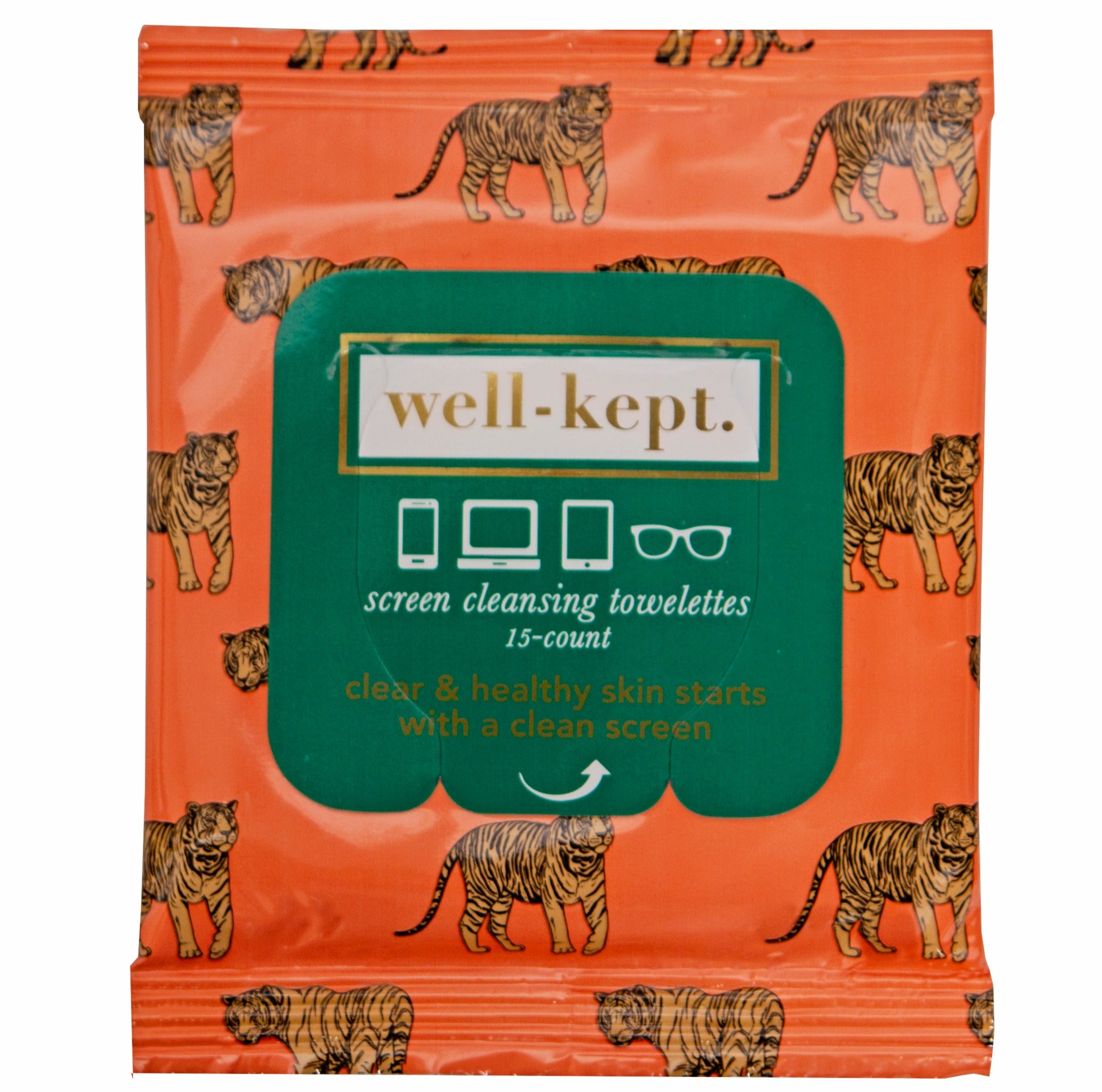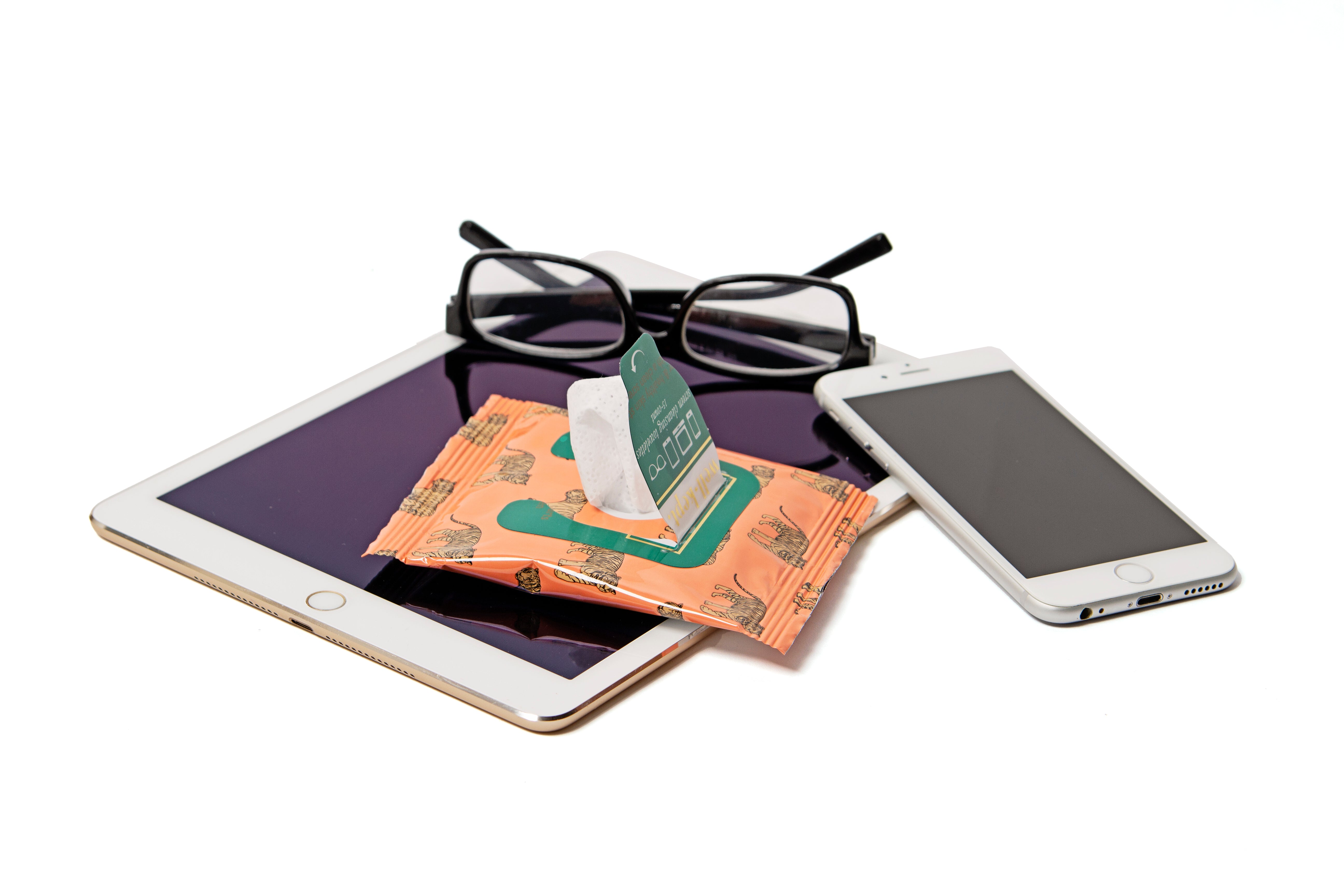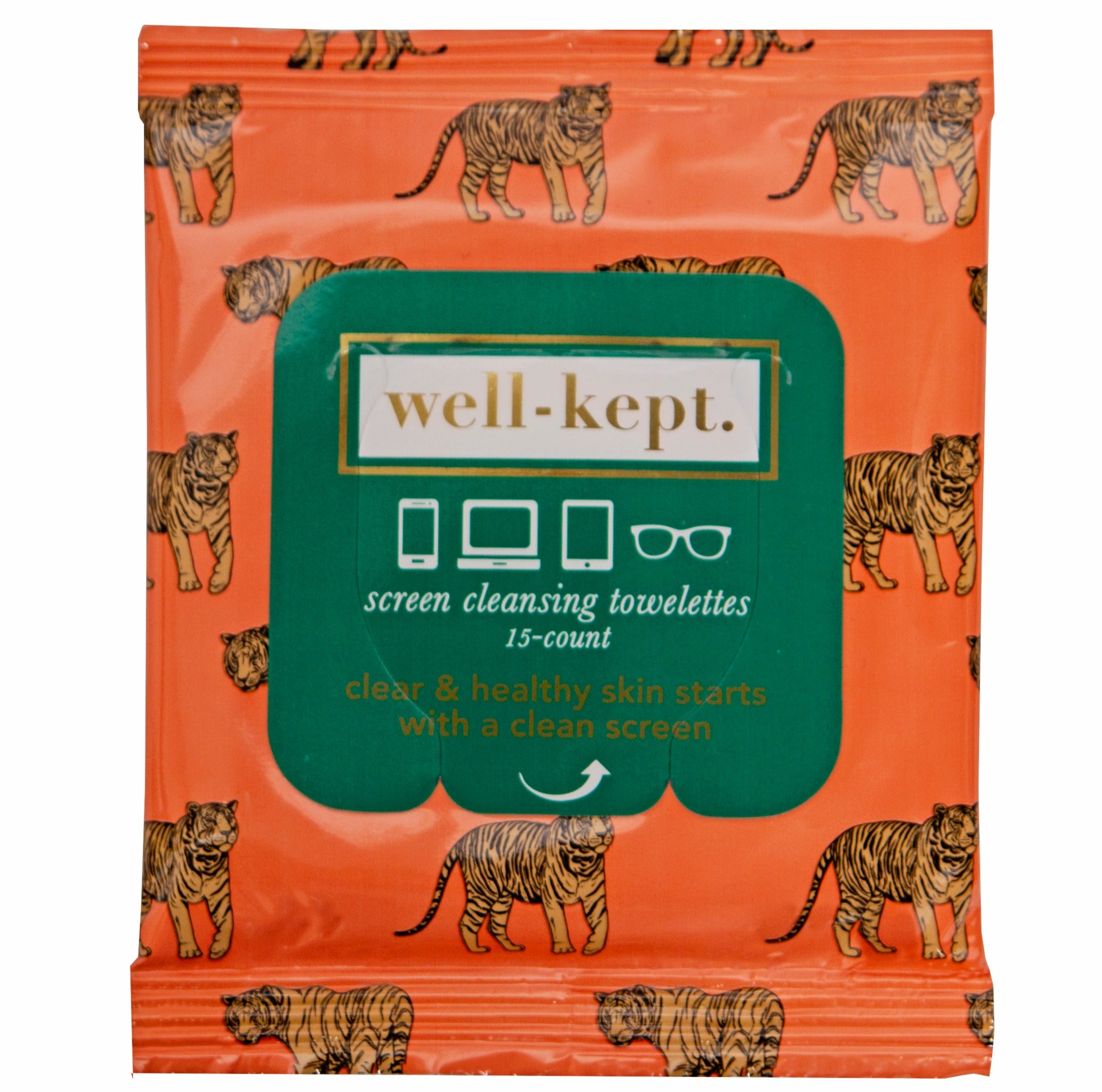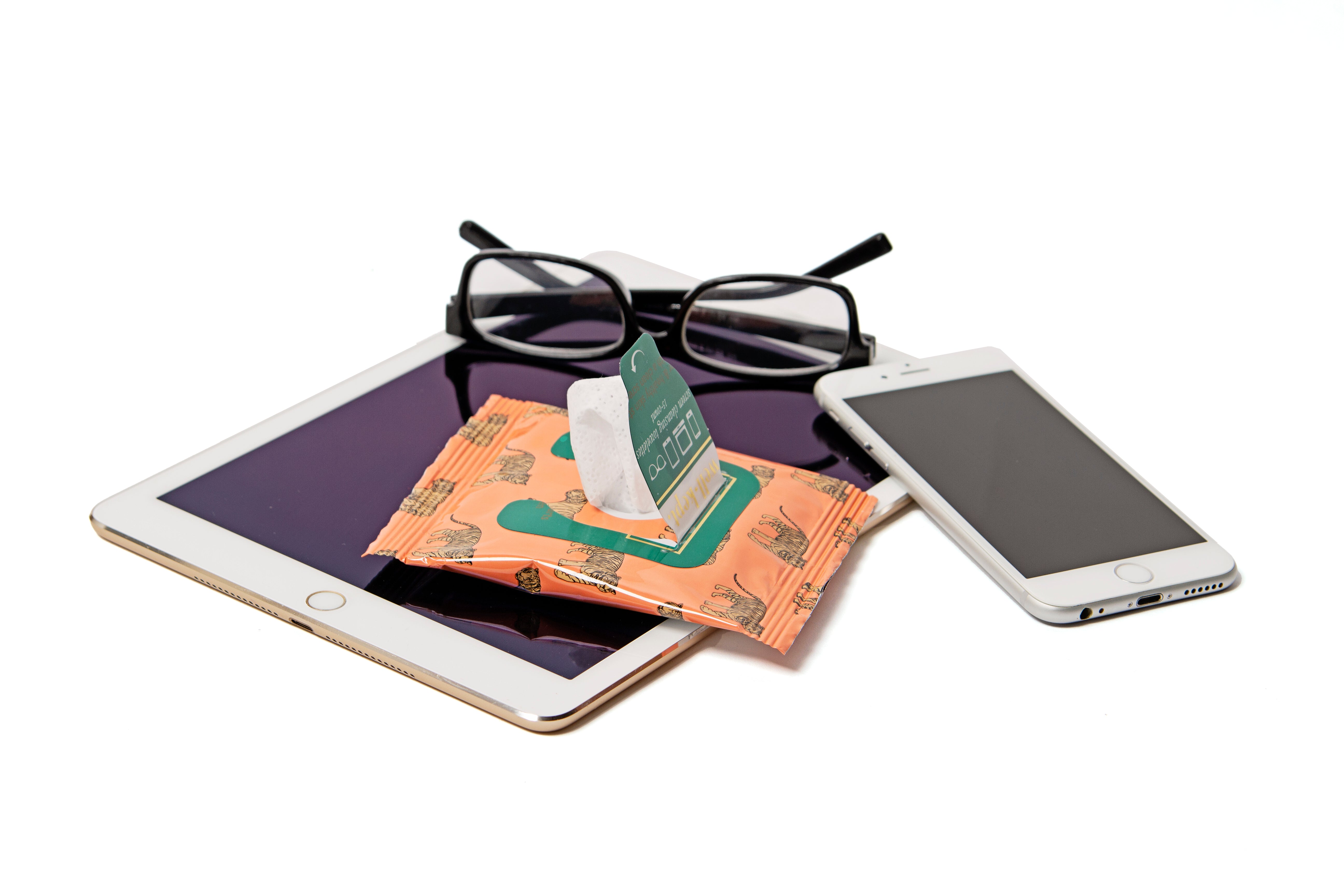 GO GET 'EM, TIGER!
Wipes that give back! 
Go Get 'Em, Tiger, is a reminder to choose courage when facing the unknown. Your stripes are proof that you are beautifully brave. A portion of the proceeds from this design will be donated to To Write Love on Her Arms, a non-profit dedicated to presenting hope and finding help for people struggling with depression, addiction, self-injury and suicide. To learn more please visit www.twloha.com
One pack of Well-Kept. Screen Cleansing Towelettes from the "Go Get 'Em, Tiger" Collection.
Each pack contains 15 pre-moistened towelettes useful for cleaning a variety of electronics and lenses. 
Colors: tangerine/emerald.
A solution specifically made for electronics to clean and remove germs.
Ingredients: water, Isopropyl Alcohol, and Butoxyethanol
Made in the USA
These wipes are so convenient
I keep these wipes with me all the time. I have a big canister I keep at home and I have small ones in my purse, my car and I give them as gifts. I like to keep my phone and iPad germ-free. They are easy to use and don't have a chemical odor! And I love the designs on the packages.
Great customer service
My original order was lost by USPS. This company was so kind to work with and got my order replaced. I already loved these wipes for my glasses and tech screens…now I love this company just as much!
Loved it! It was my high school mascot
I always love ur cloths..they are soft and clean my readers and my phone screen and yup my tablet!
Fun print
Love this print! It's fun and bright!
Cute packaging
I love these wipes! Lots of ppl have never heard of them, so I love putting a package in a birthday gift or stocking. I love how u now have more fun prints to choose from. Great product, nothing else compares, will continue to buy!