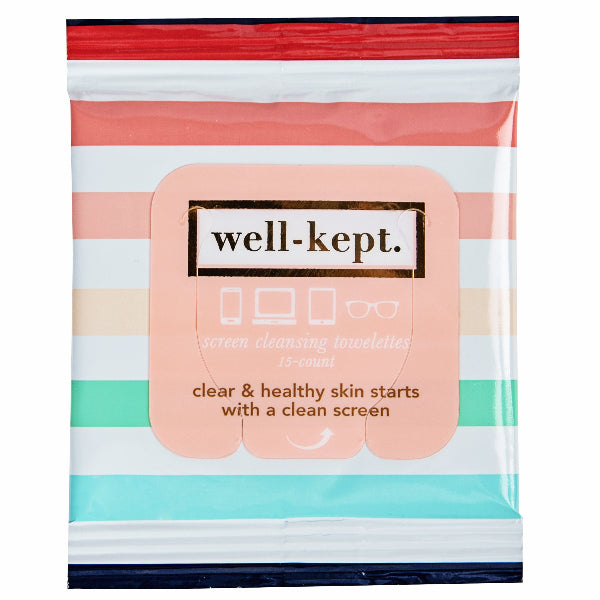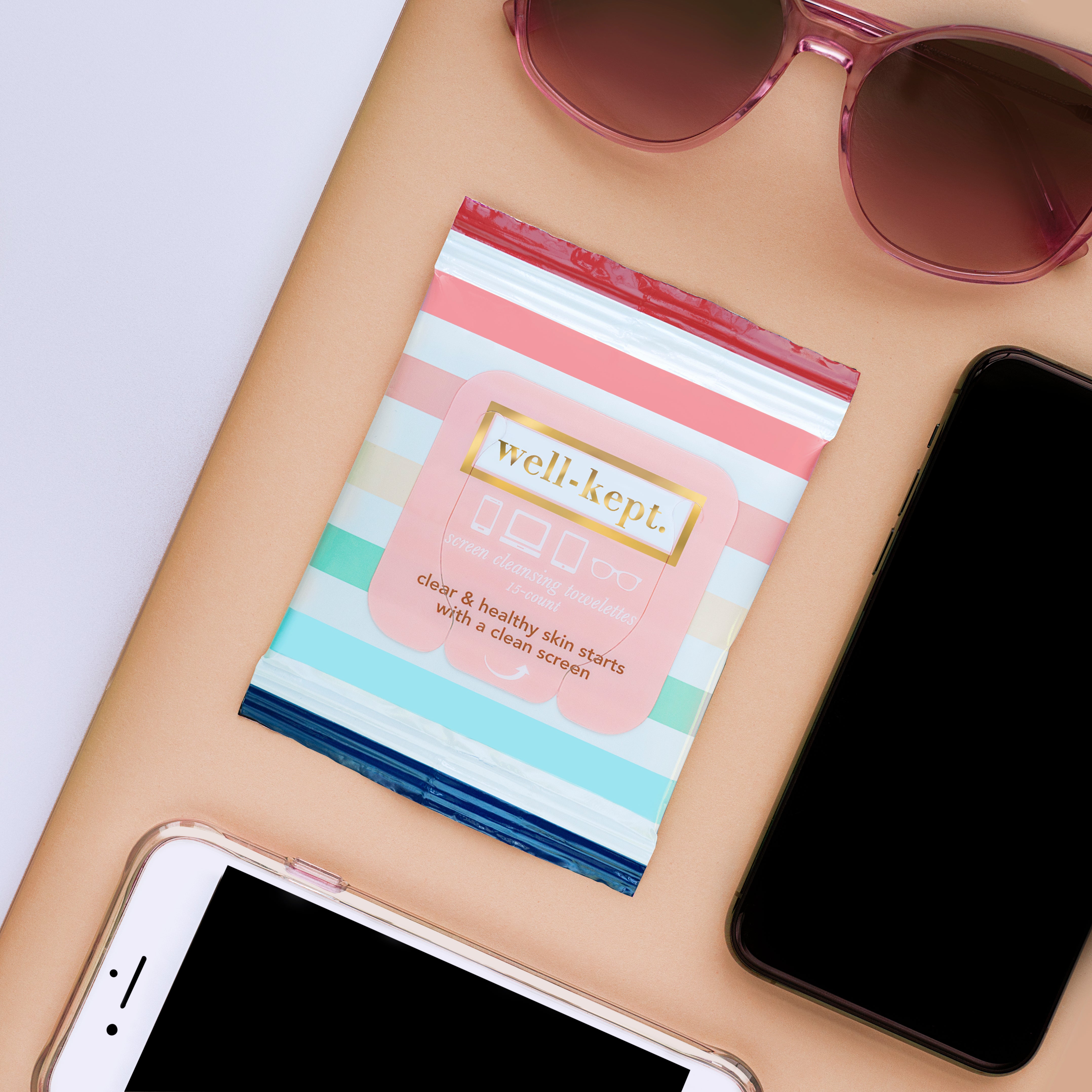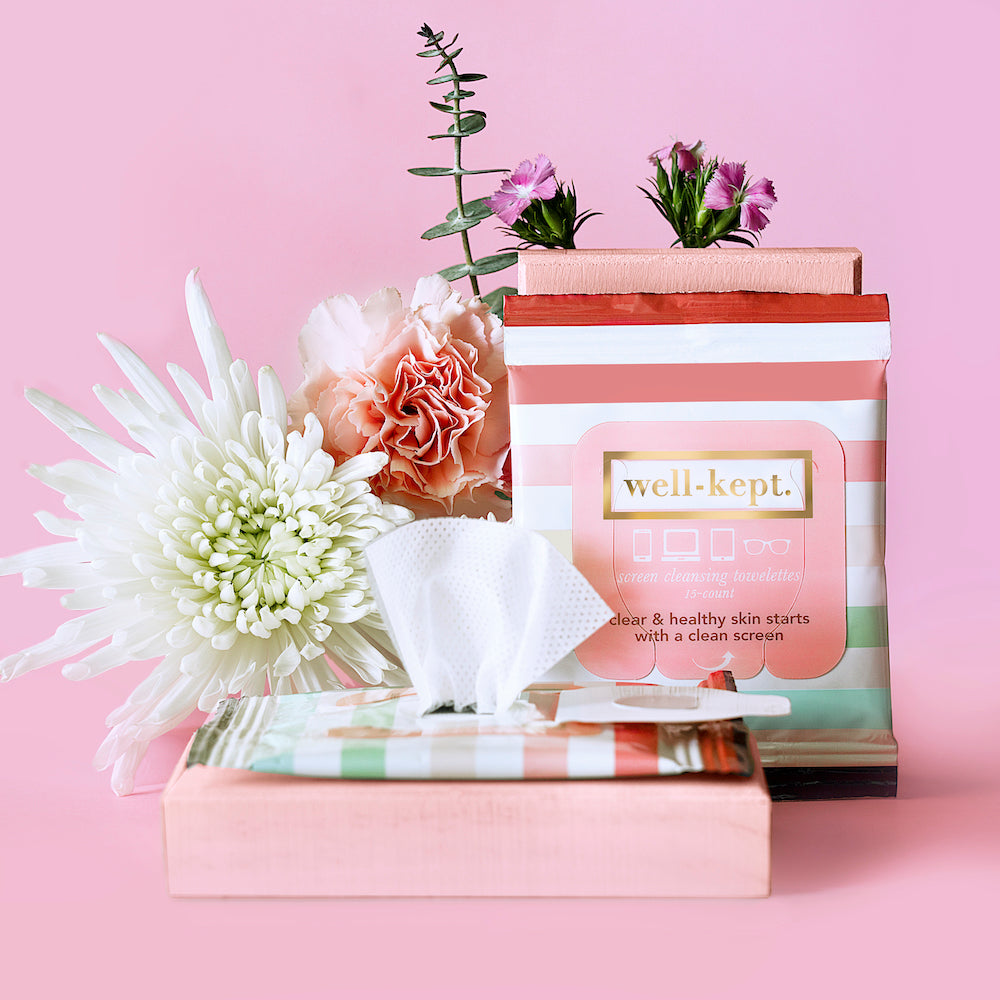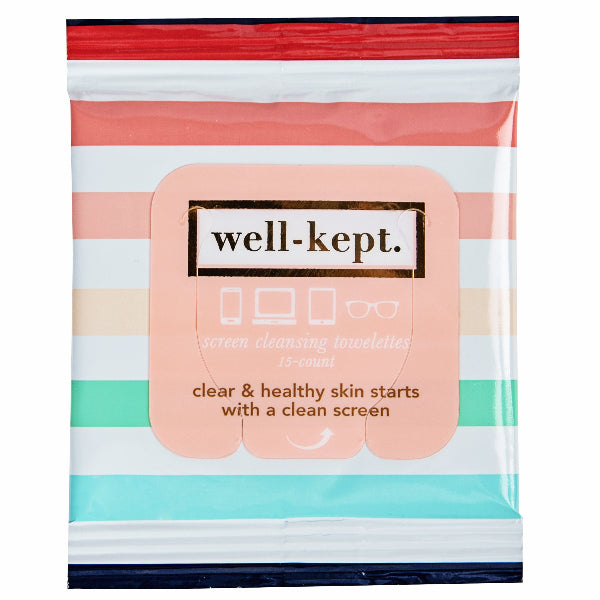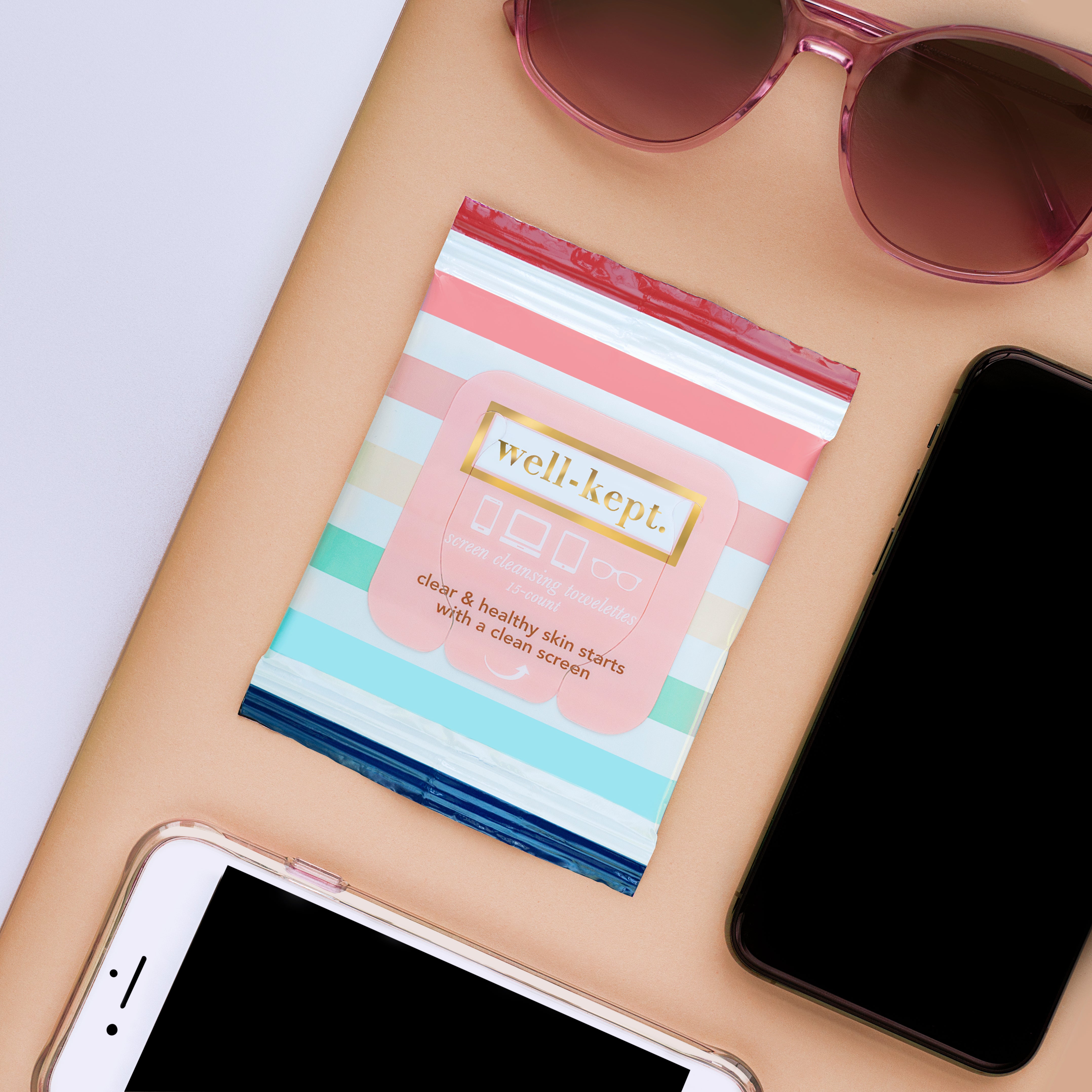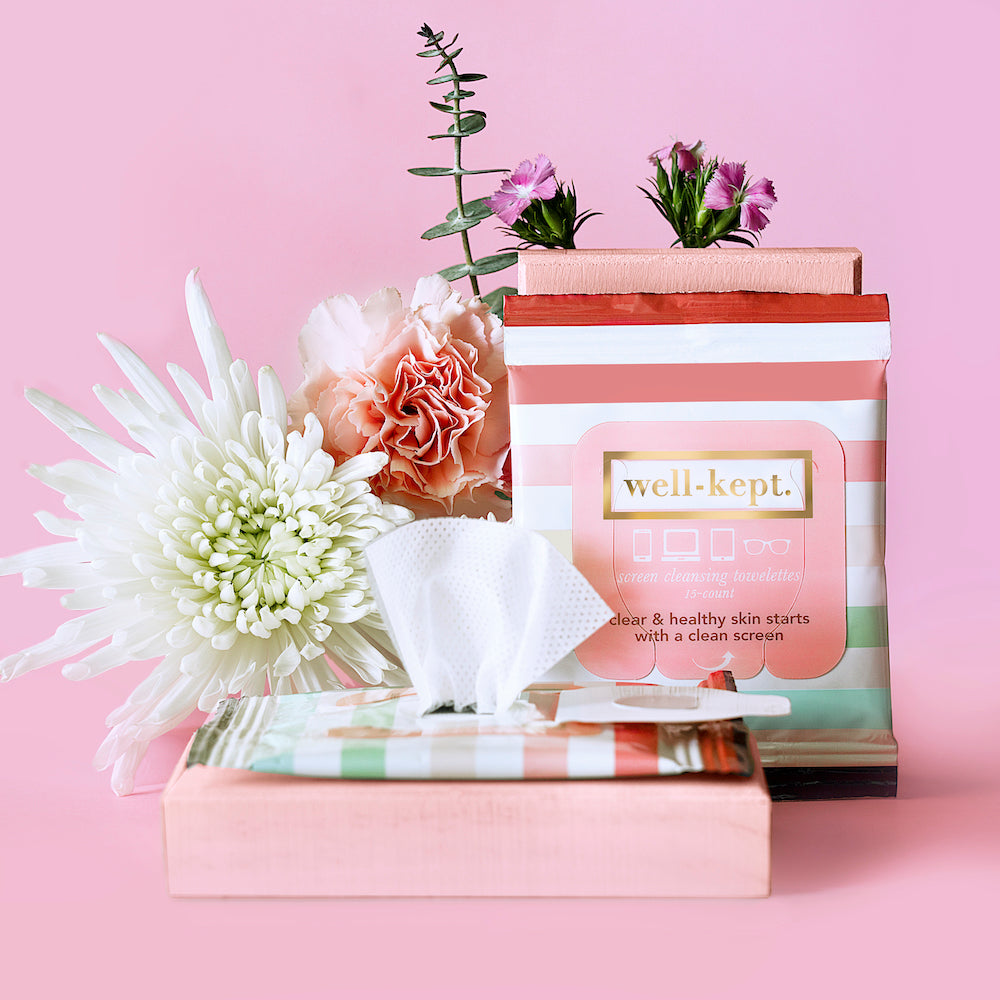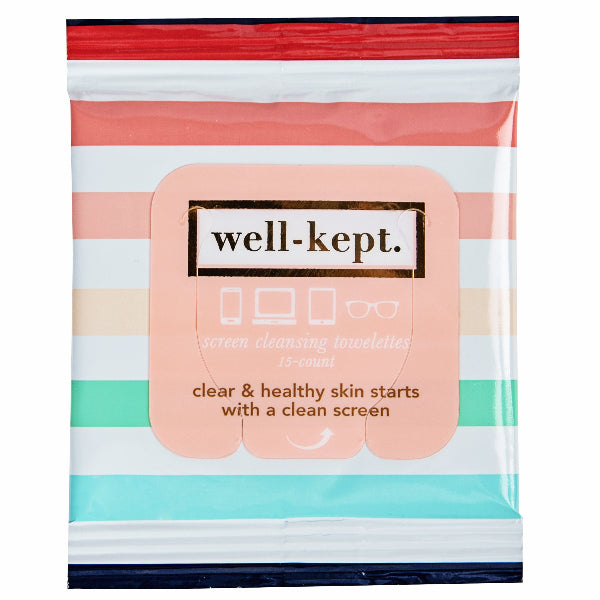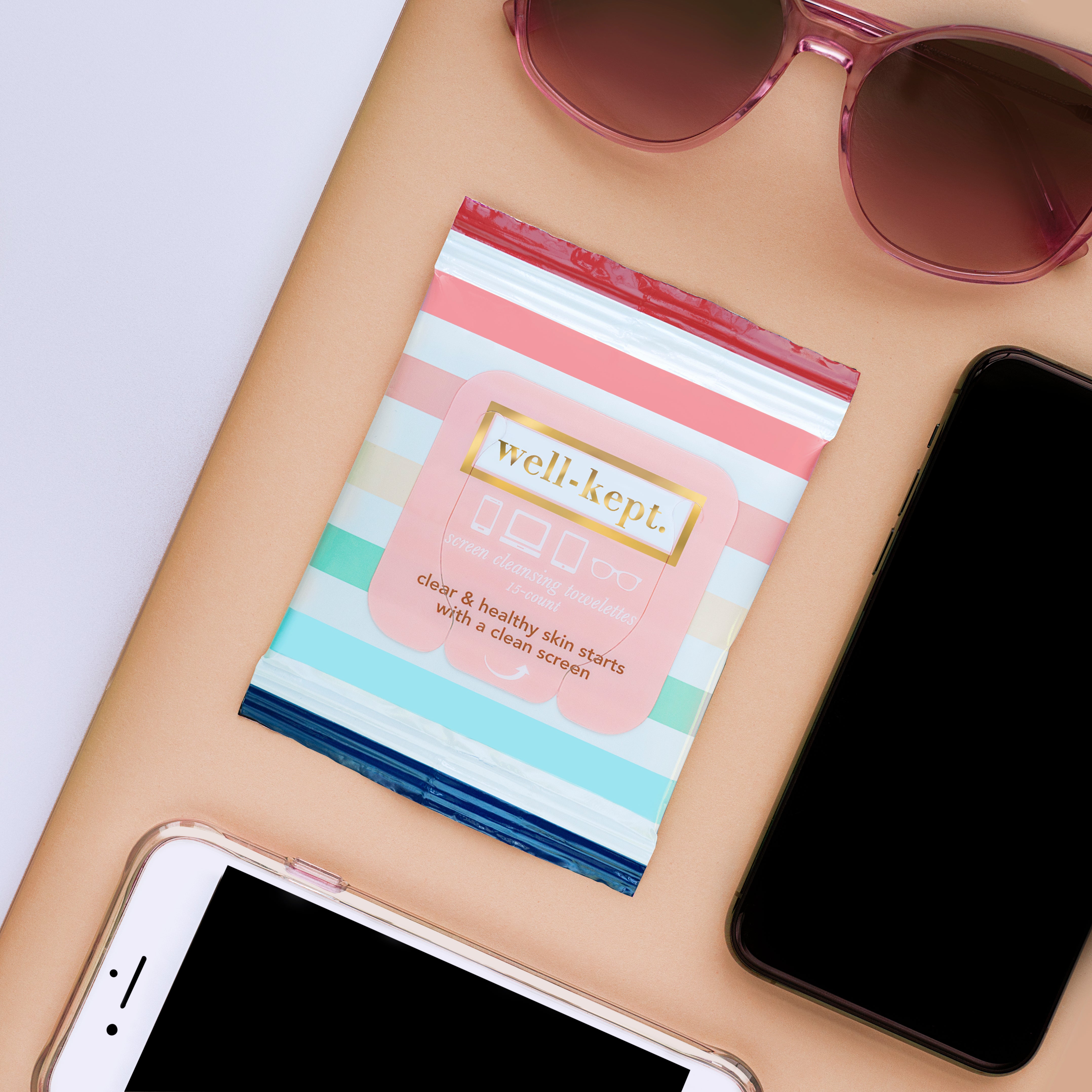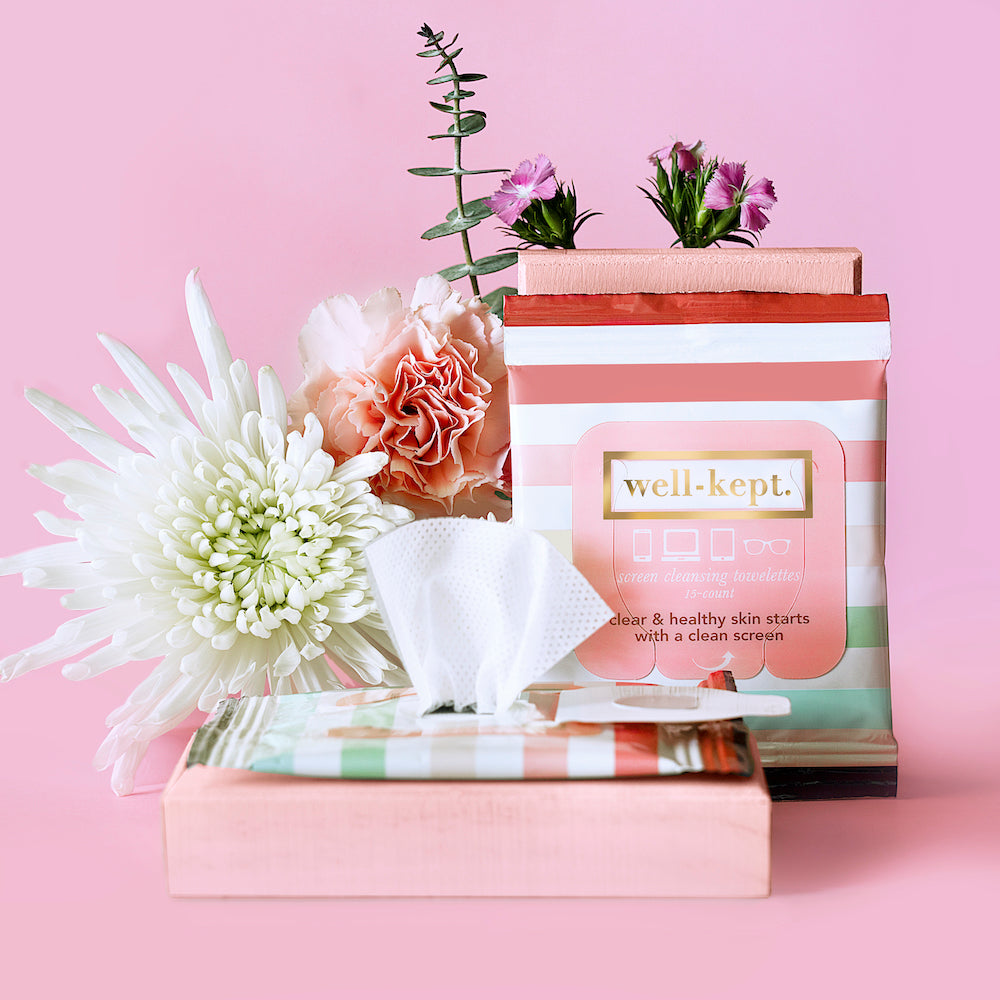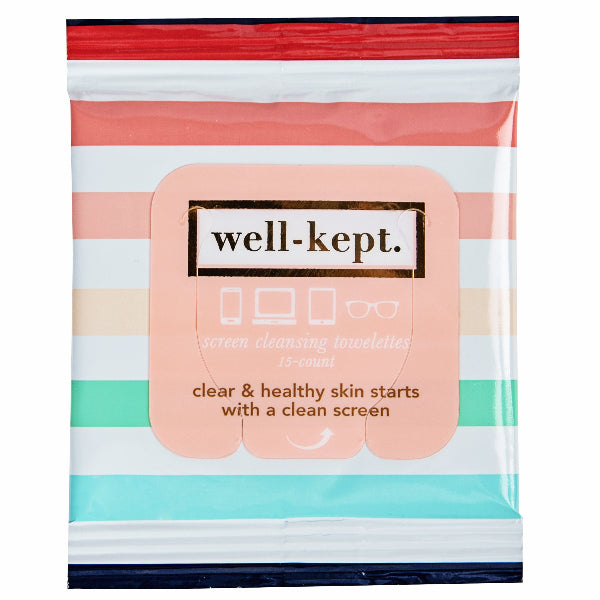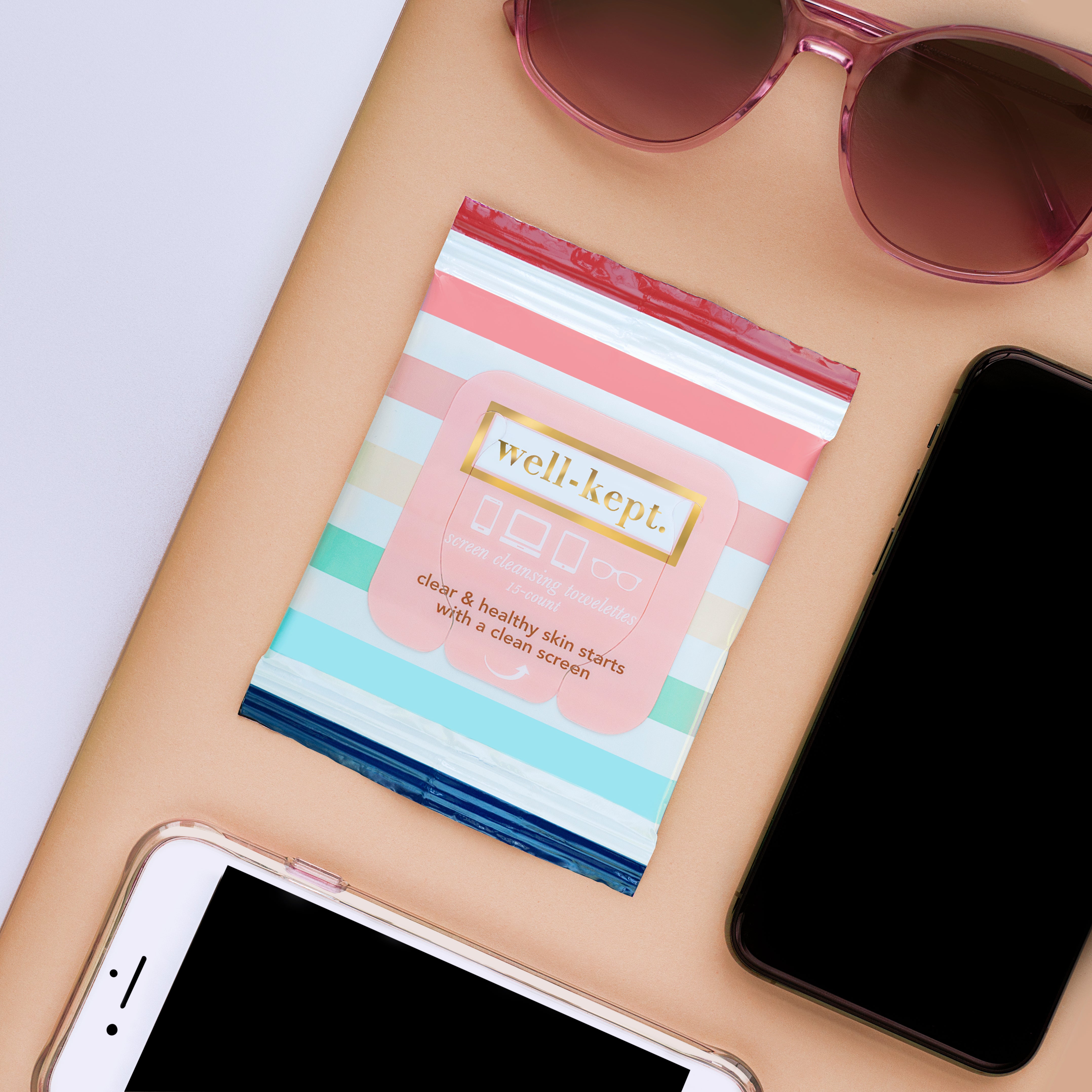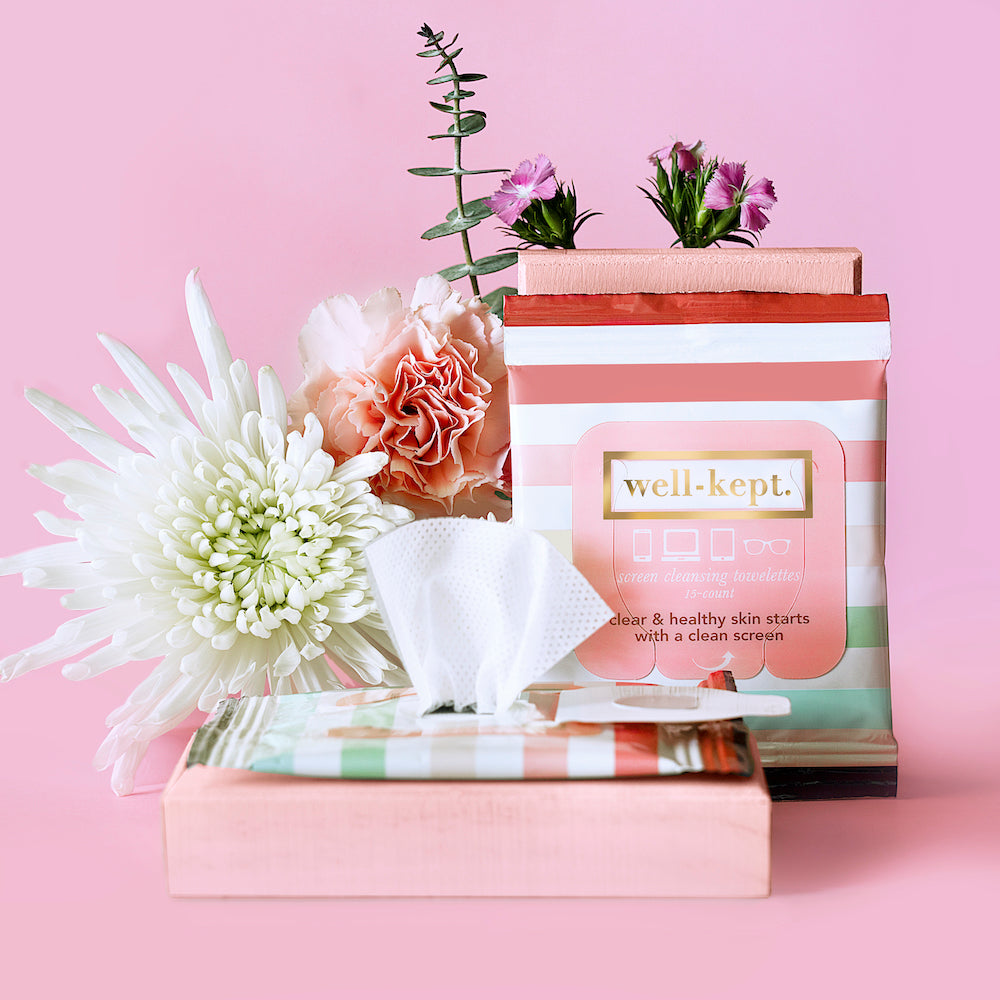 BETTER DAYS
Wipes with all the positive vibes and reminder there are better days ahead! 

One pack of Well-Kept. Screen Cleansing Towelettes from the "Better Days" Collection.
Each pack contains 15 pre-moistened towelettes useful for cleaning a variety of electronics and lenses. 
Colors: Blush tab/multi-colored rainbow stripe. 
A solution specifically made for electronics to clean and remove germs.
Ingredients: water, Isopropyl Alcohol, and Butoxyethanol
Made in the USA
Good product but……
I really like this product. Ordered 3 canisters…but I cannot pull JUST 1 or 2 wipes from the canister…one pull and maybe 7- 8 or more pull out!! Not good. I have to get my scissors to cut the wipes just to get 1-2 to clean my screens. One pull that pulls out 7-8 wipes is a huge waste. I don't like that. Other than that…I like the wipes.
Great and Works!
It's great and the towelettes work. I also love the different designs for packaging.
Great performance
I have used Well-kept wipes for my phone and tablet and even my glasses. They work excellently on all of
them. Thank you.
Nicely scented and does a nice job.
I'm very happy with the wipes, but they were a stocking gift so I haven't used it very much. I really appreciate the light smell, heavy smells really bother me. I plan on buy more if they last a descent amount of time.