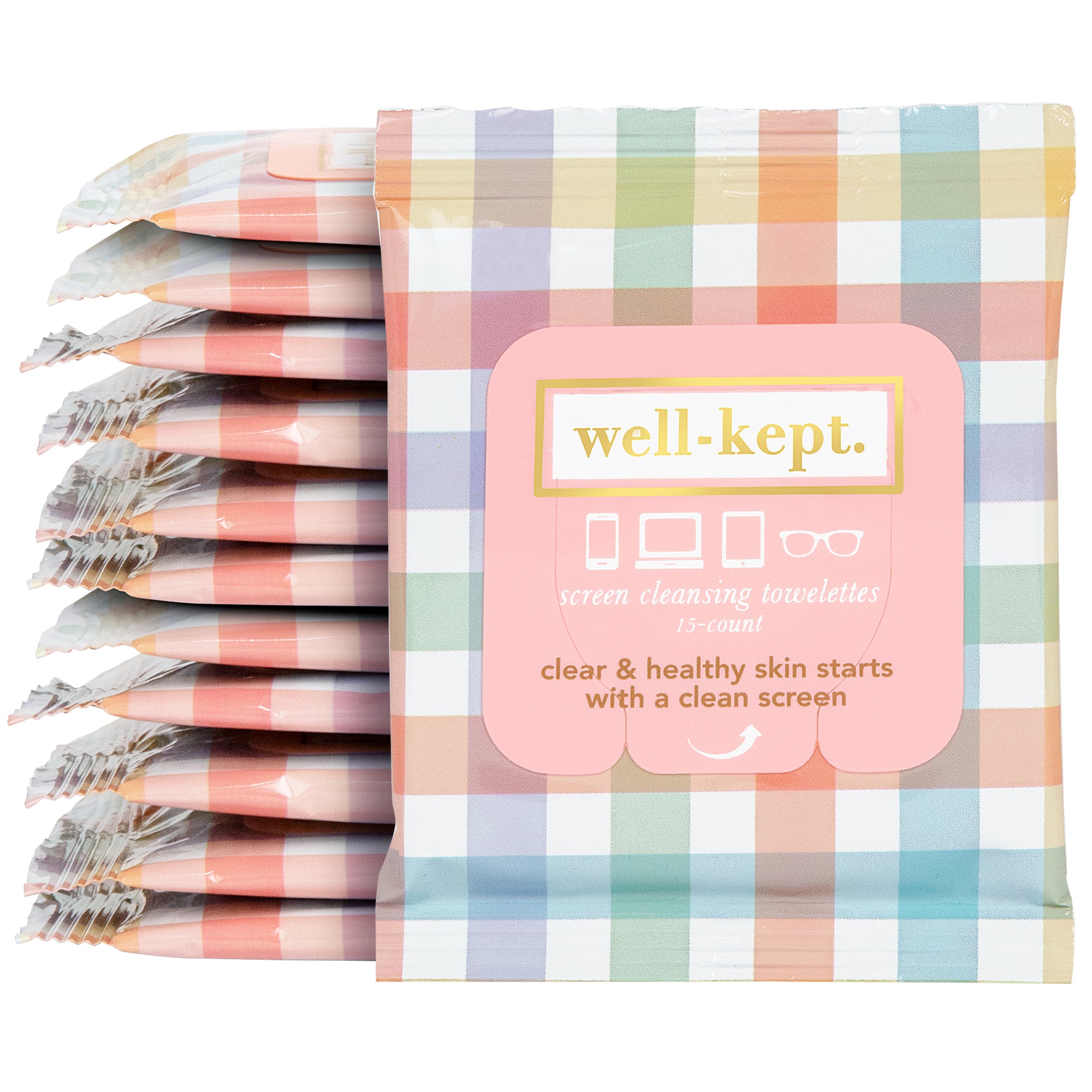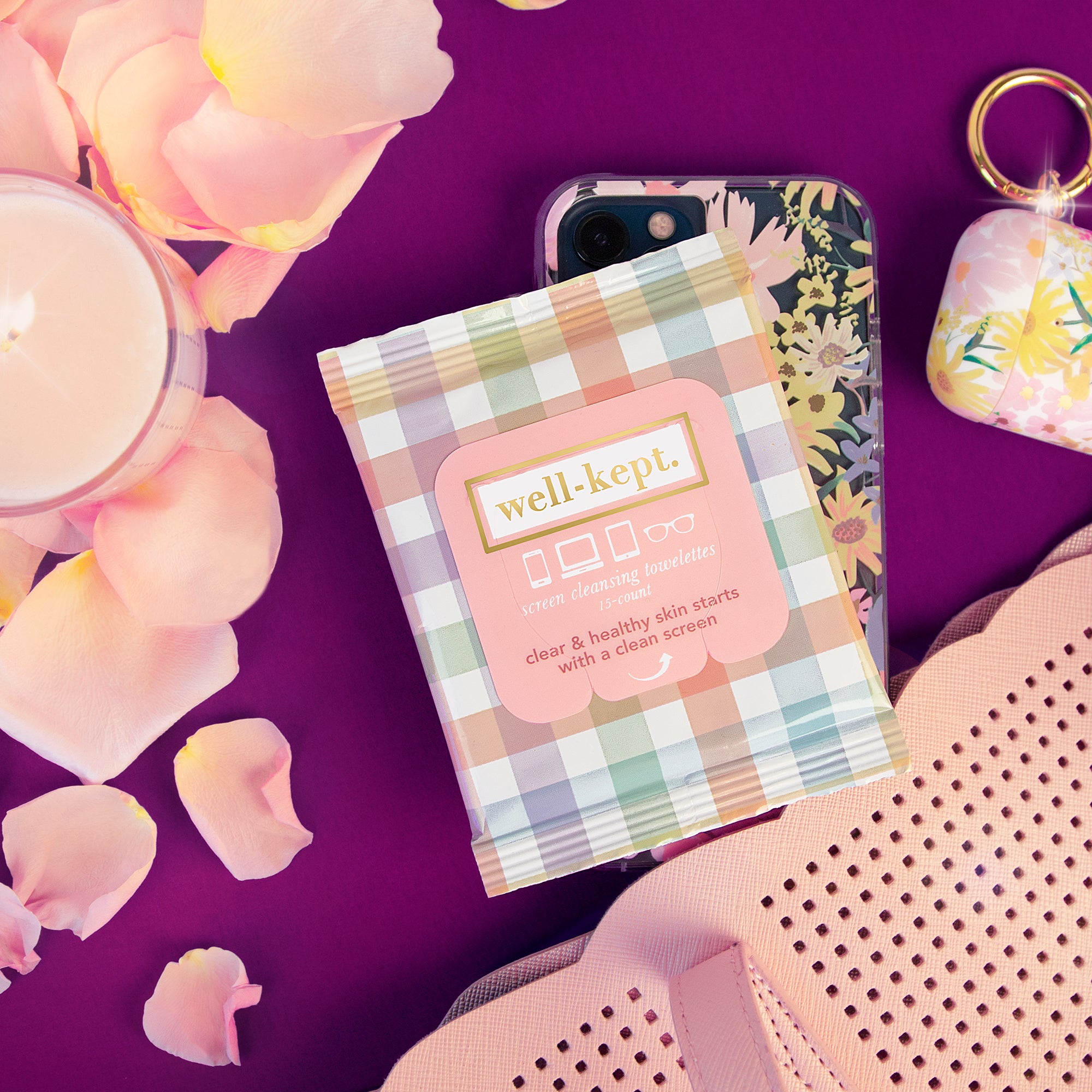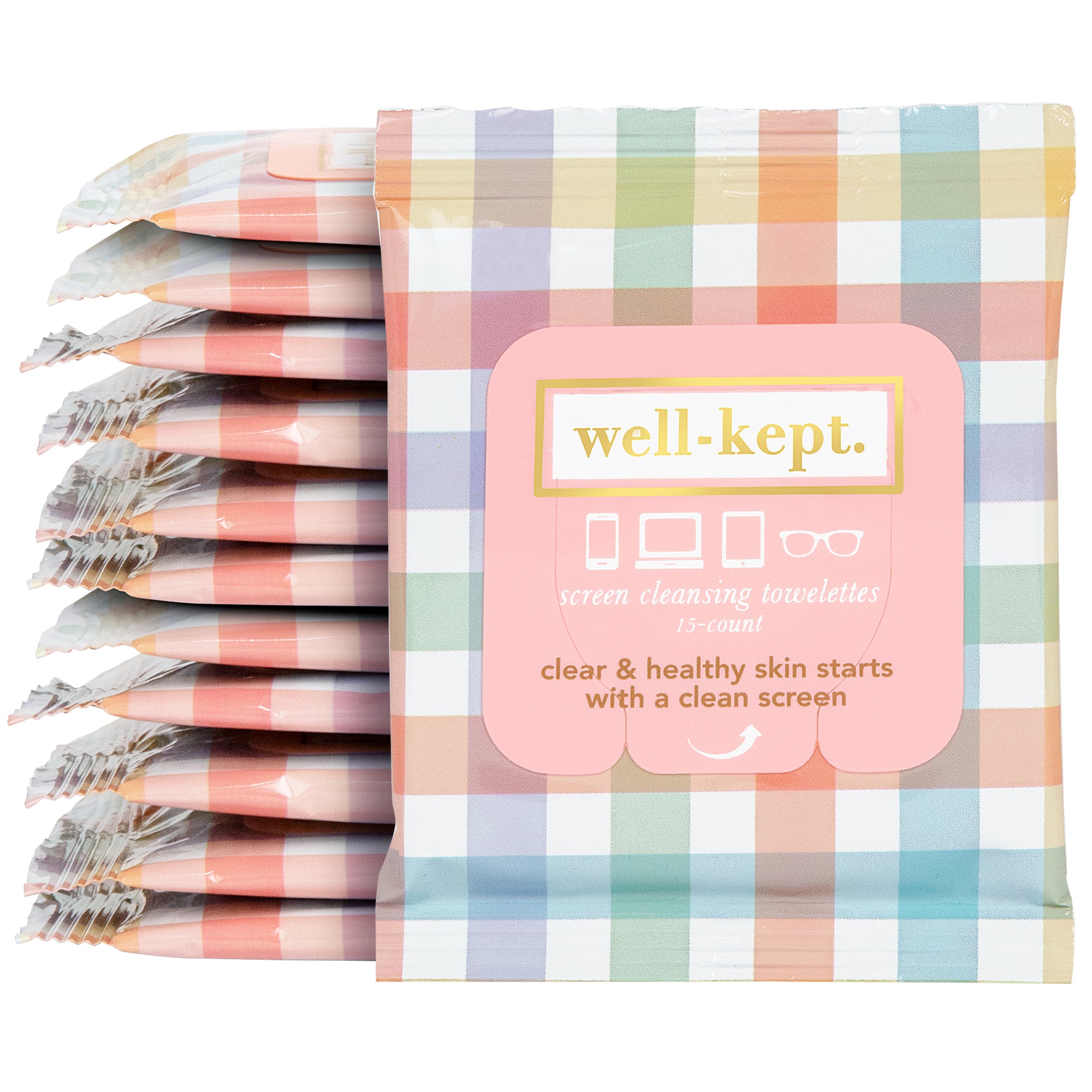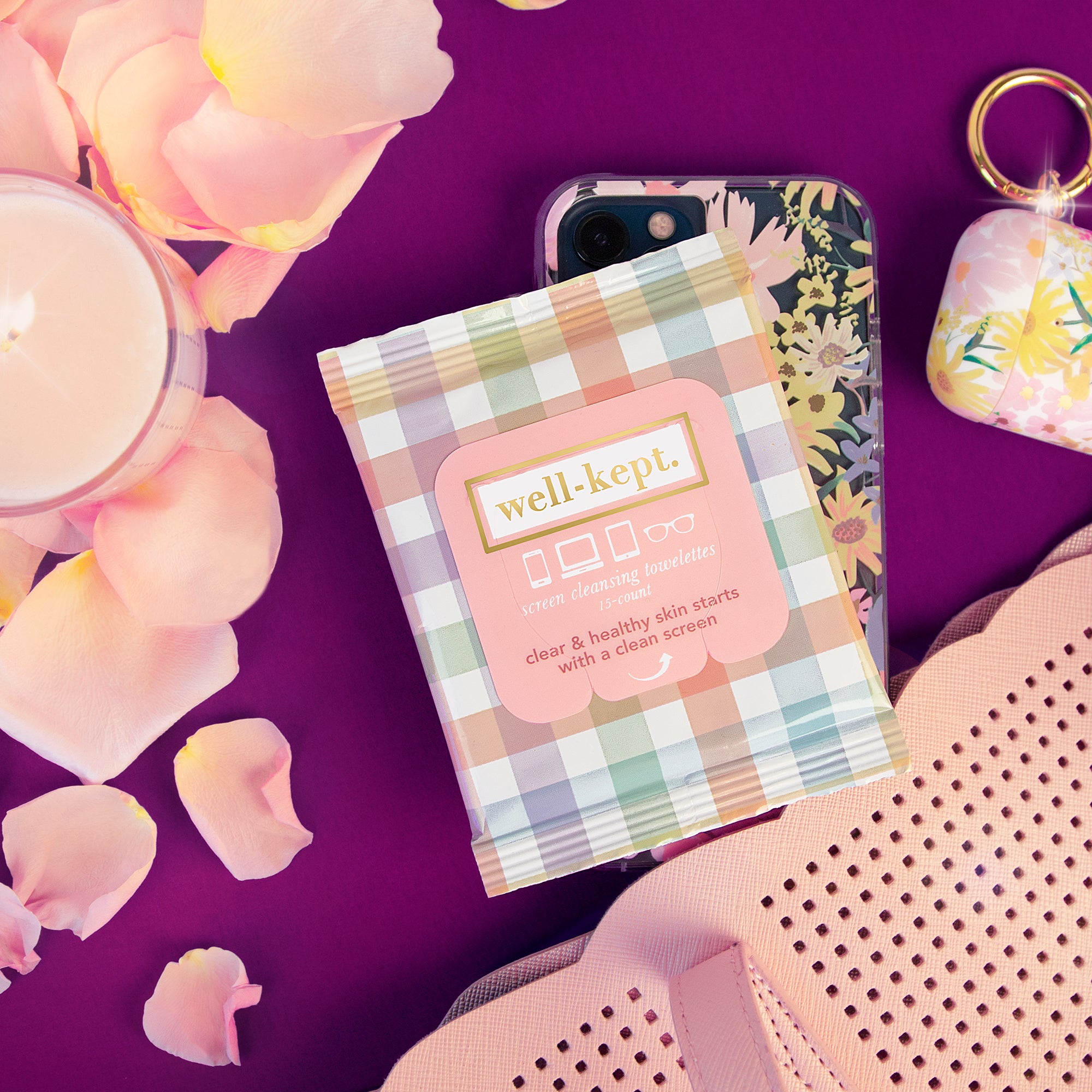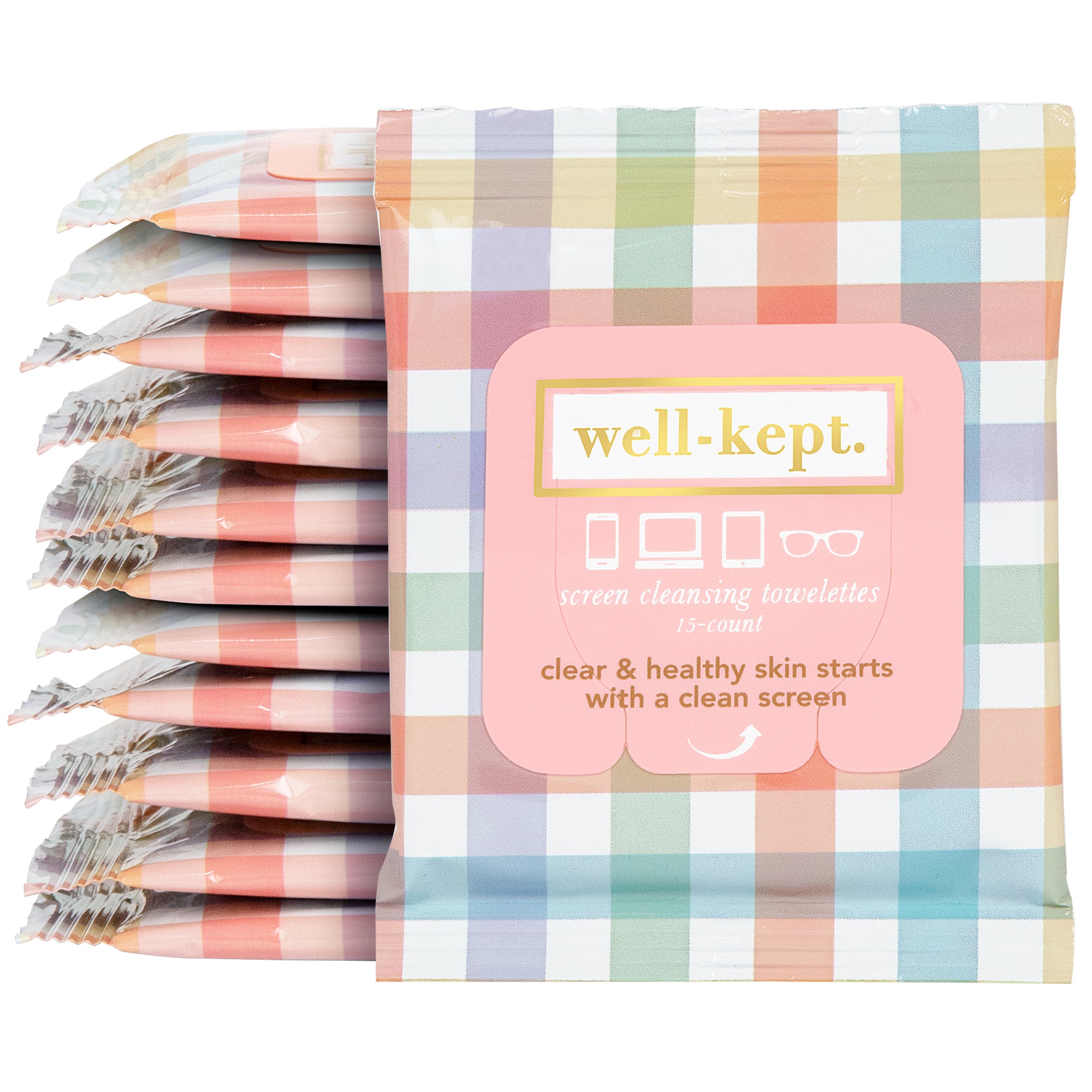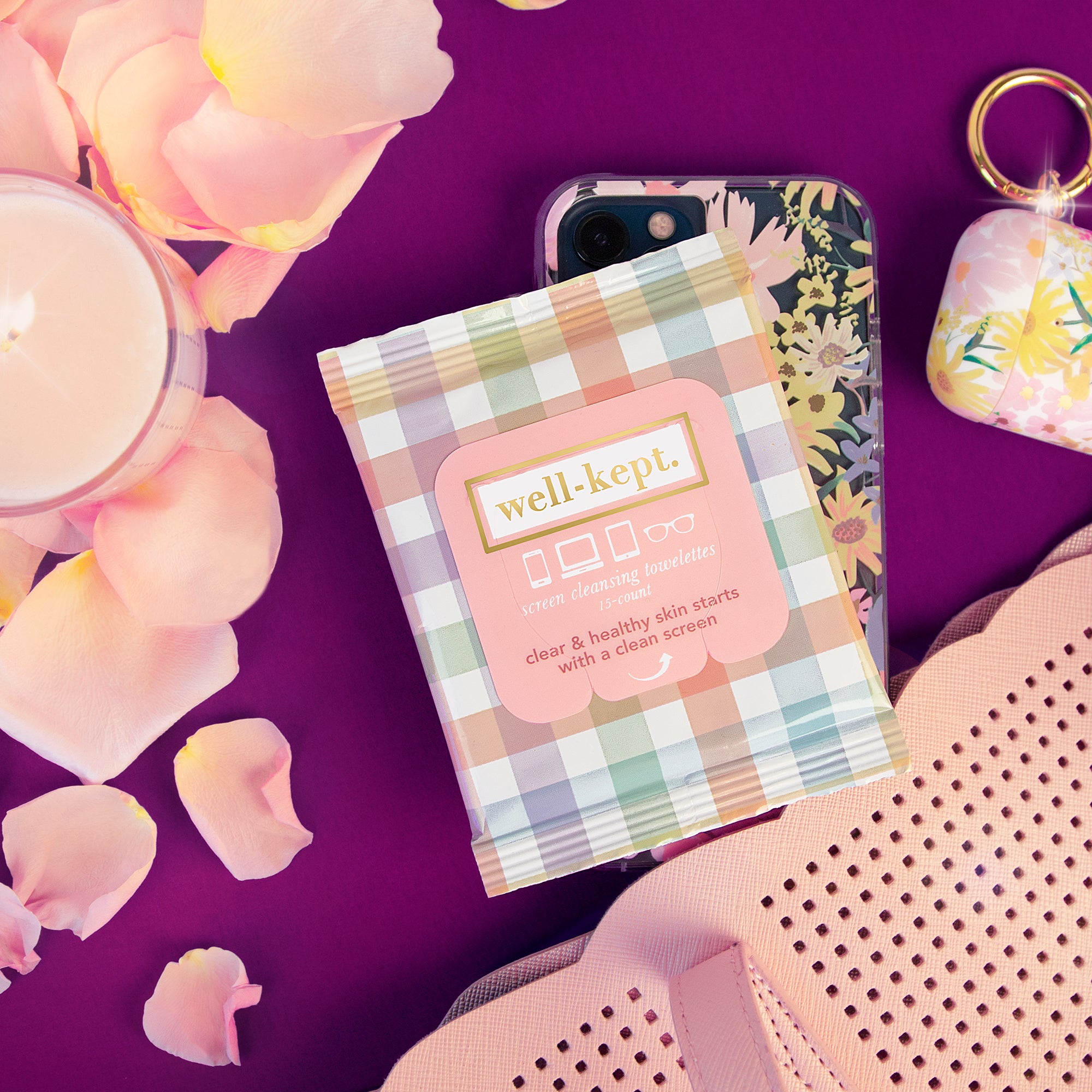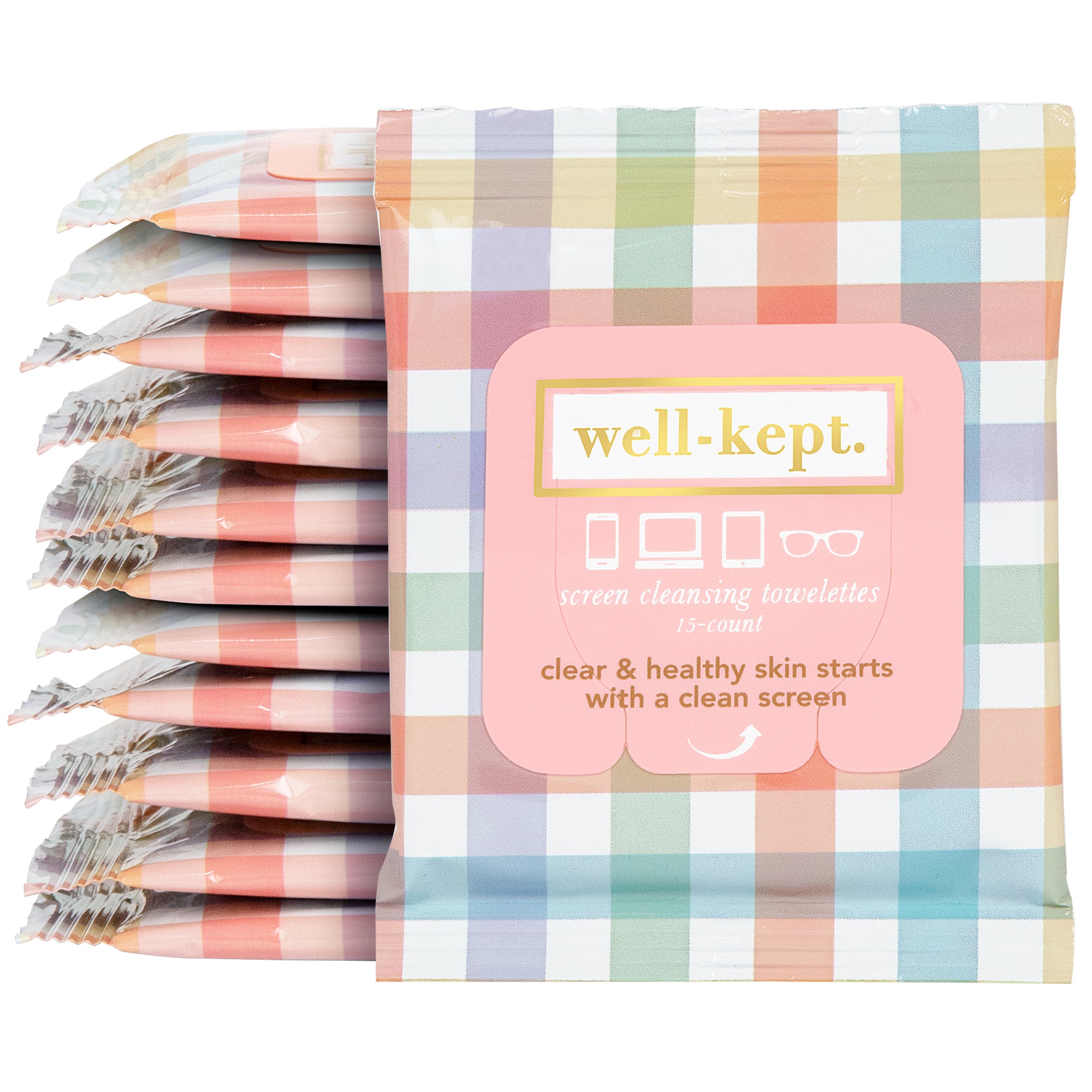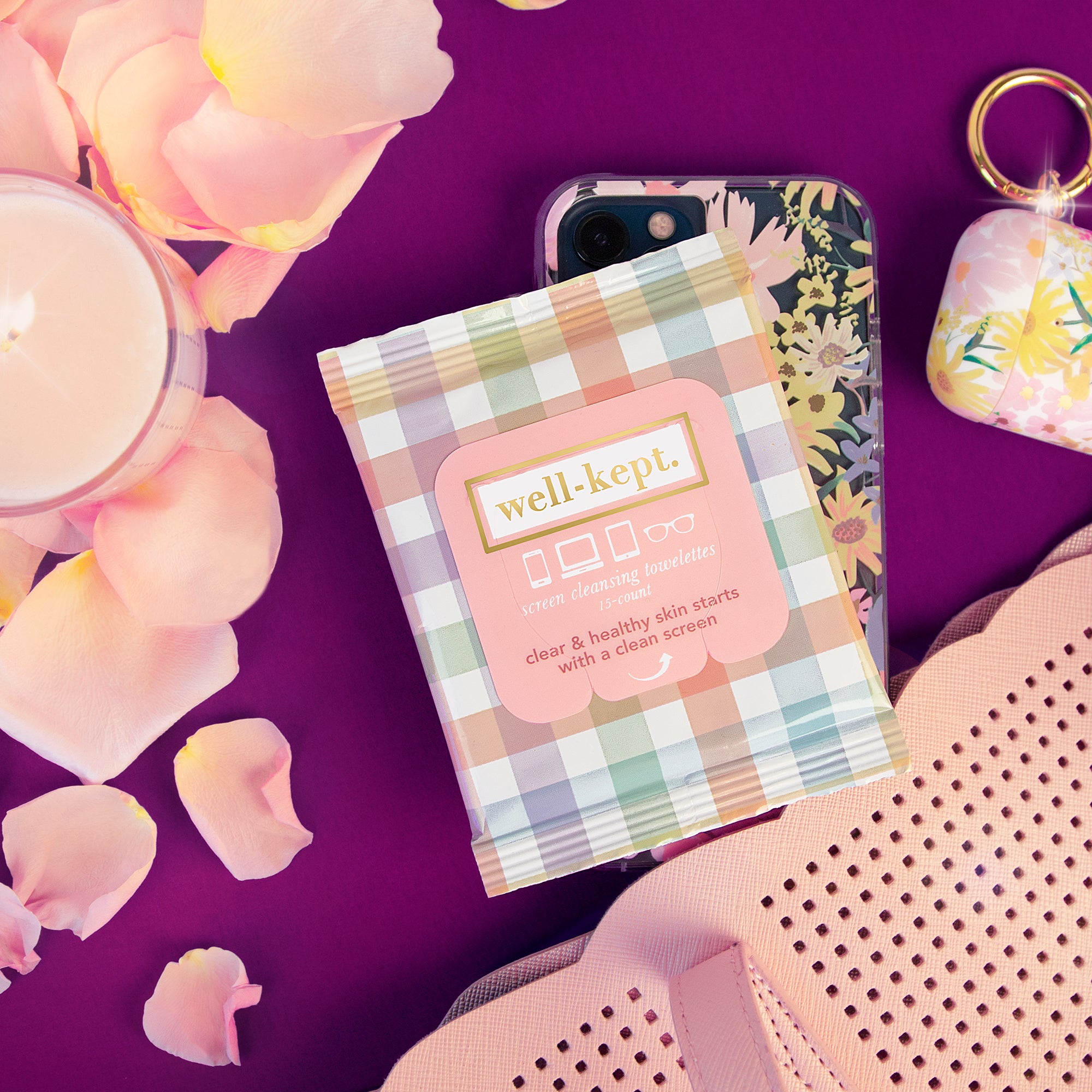 CHECKMATE - TWELVE PACK (12)
"Checkmate" twelve pack.
Colors: Blush tab / Pastel gingham
Each pack contains 15 pre moistened towelettes useful for cleaning a variety of electronics and lenses.  Packaged in a stylish leopard print with a pink resealable label. 
Awesome
Love !! Everything about your products
I will never use anything but Well Kept cleansing wipes!
These screen cleansing wipes make everything sparkle from eyeglasses to phone and computer screens. Love the towelettes for my tennis bag to clean my sunglasses.
CHECKMATE - TWELVE PACK (12)
Great Product
Love this product-does a great job cleaning my phone. Love the designs on the different packages.