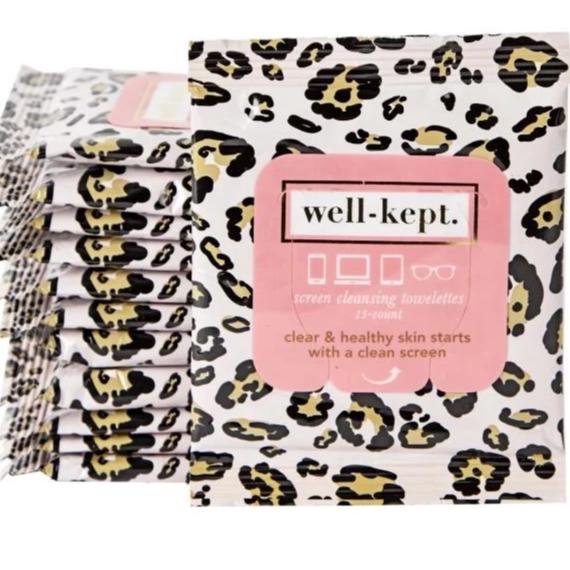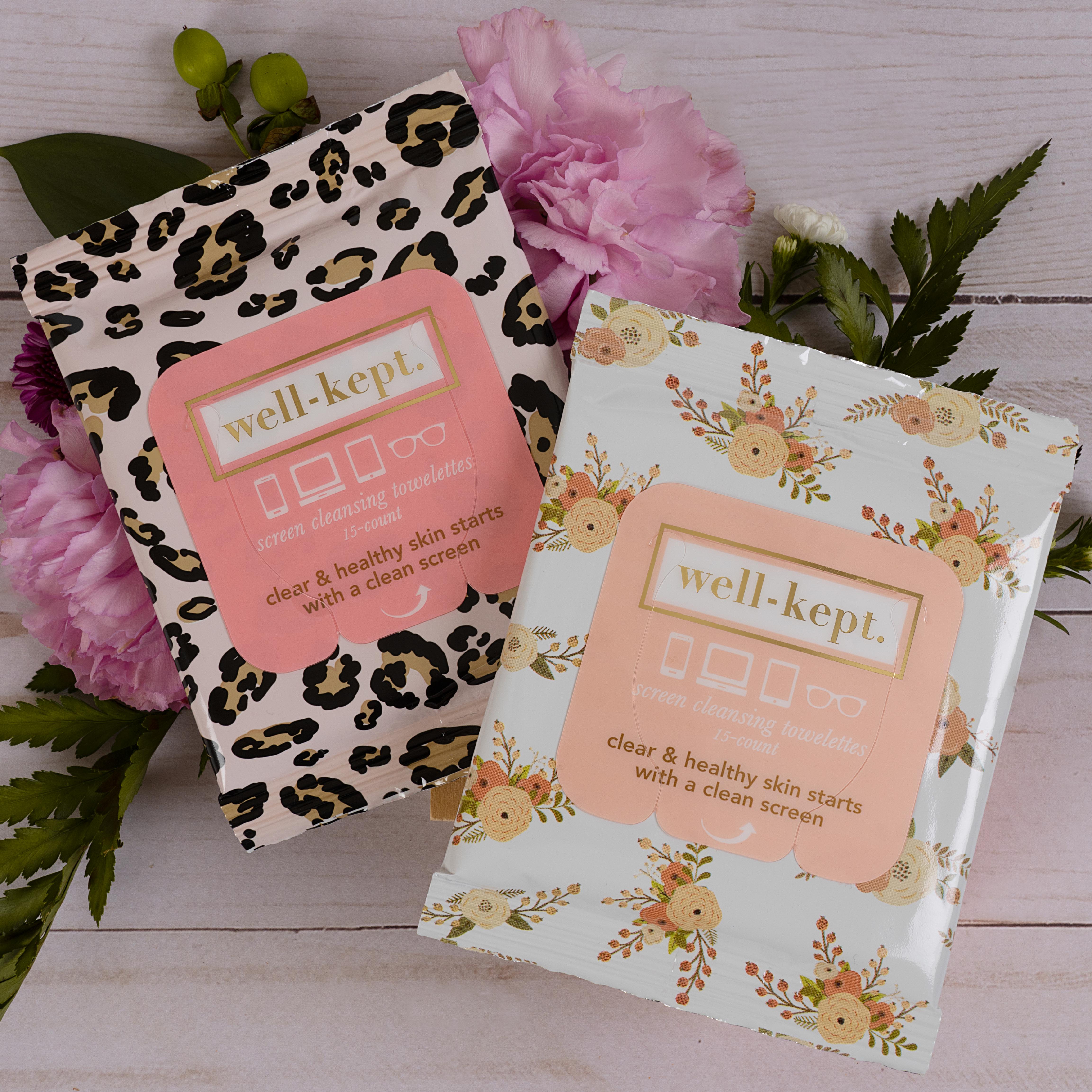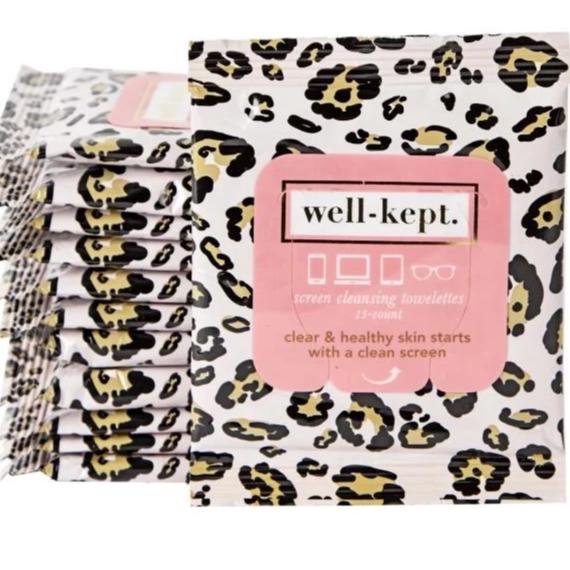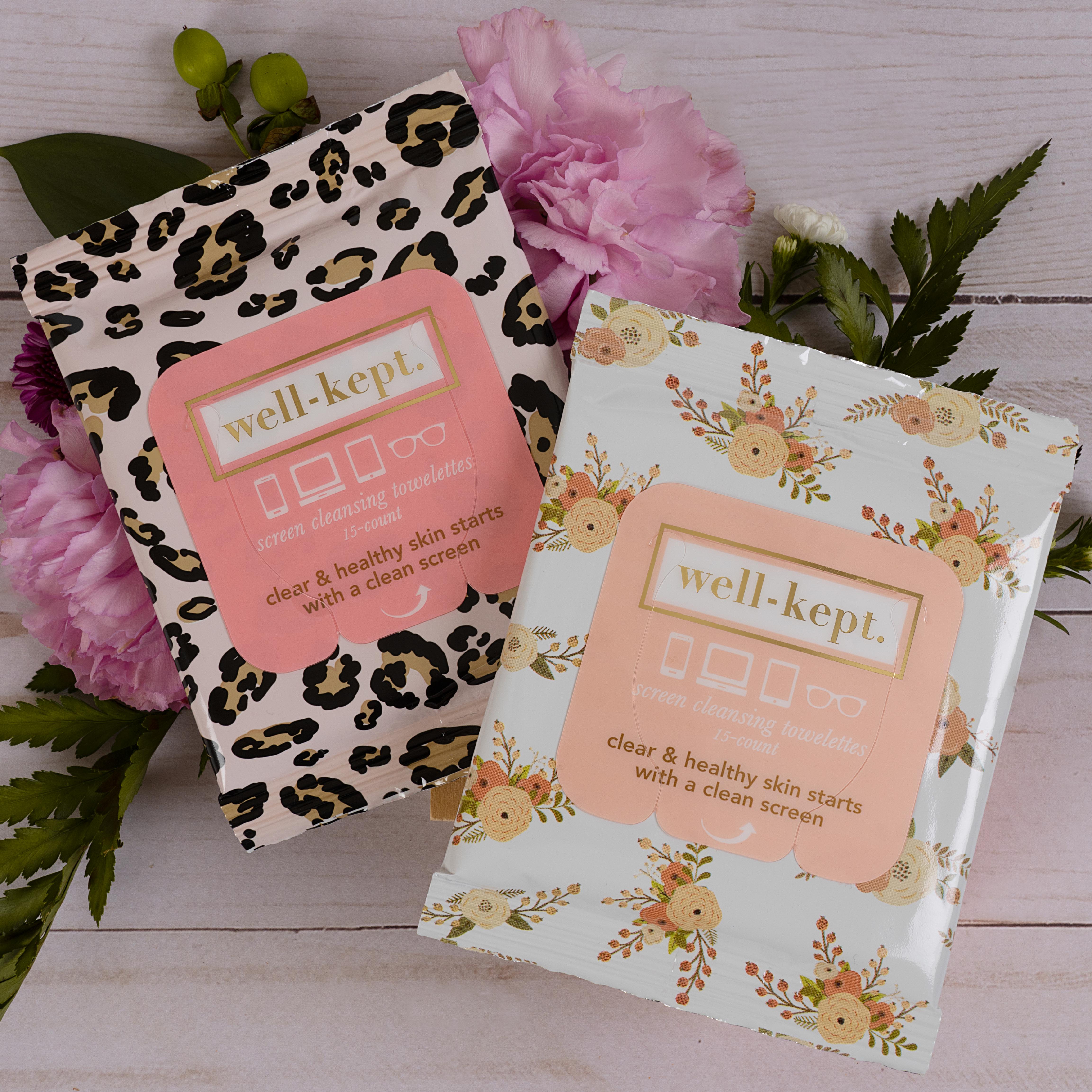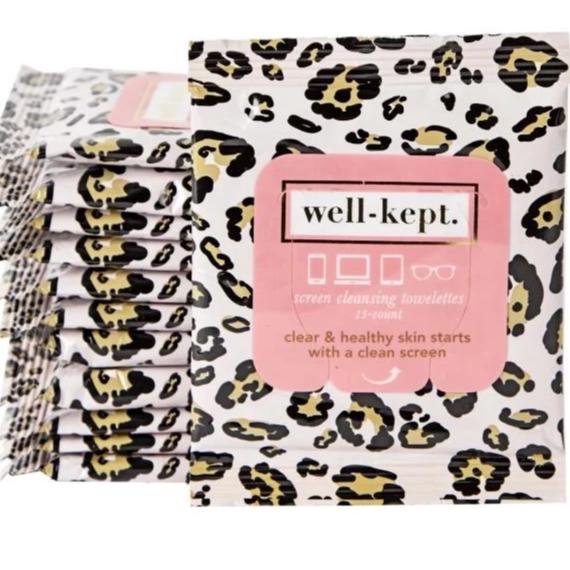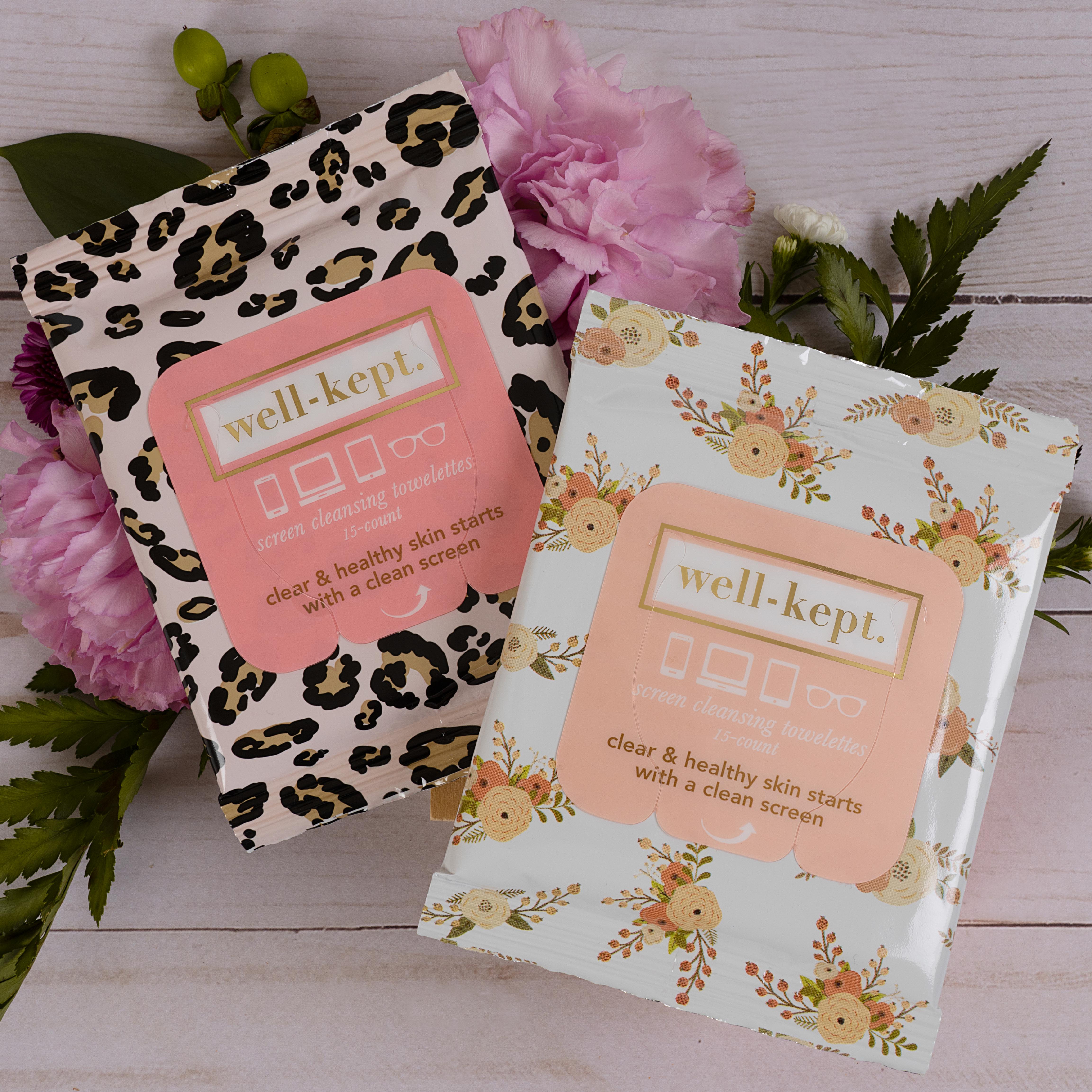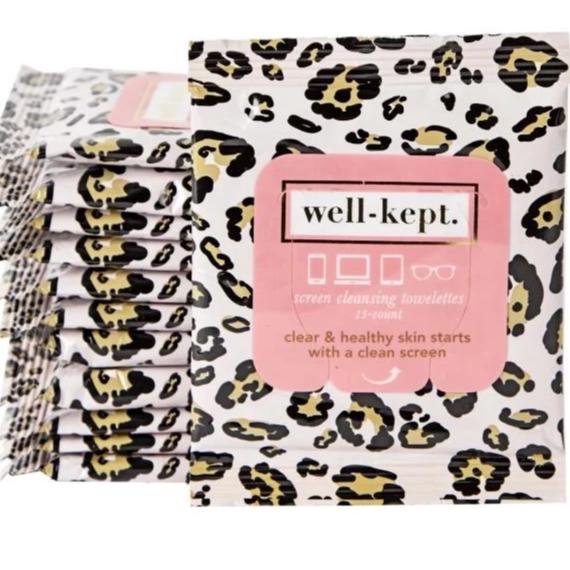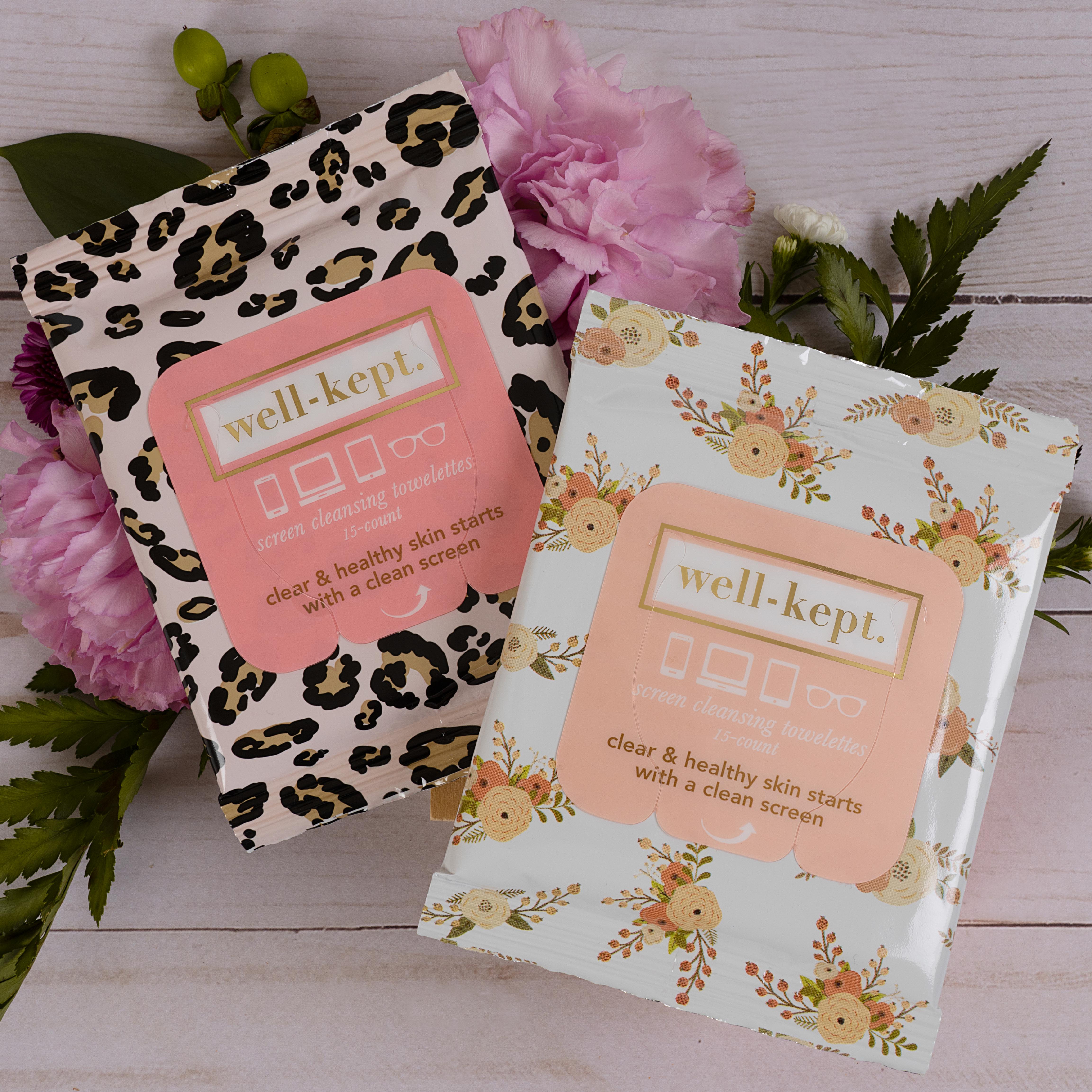 CHELSEA - Twelve Pack (12)
A great value offering with twelve packs of The Chelsea, Screen Cleansing Towelettes named after the artsy and lively district of Chelsea, NYC.
Each pack contains 15 pre moistened towelettes useful for cleaning a variety of electronics and lenses.  Packaged in a stylish leopard print with a pink resealable label. 
CHELSEA - Twelve Pack (12)
Love love love!
These well kept wipes are life altering! I wear glasses and am constantly taking them on and off and smudging them. In spite of my best efforts they were never completely clean. These wipes have changed all that! I have given packets to family, friends and even my doctor. I highly recommend them.
Love these handy cleaners!!!
The Perfect Little Gift
I work for a healthcare facility and the Well-Kept wipes make the perfect little gift for hospitalized patients. They are also the right size to stick in an envelope to mail to patients. The packaging is attractive and everyone has a cell phone or computer screen to wipe. Awesome. Thanks!
chelsea - twelve pack (12)