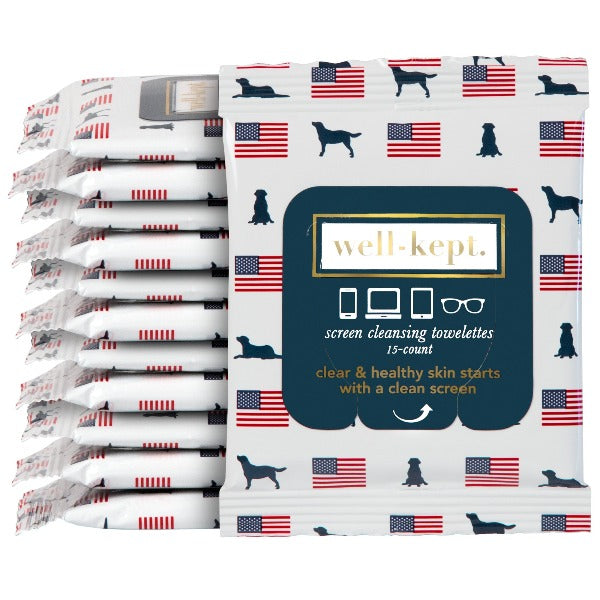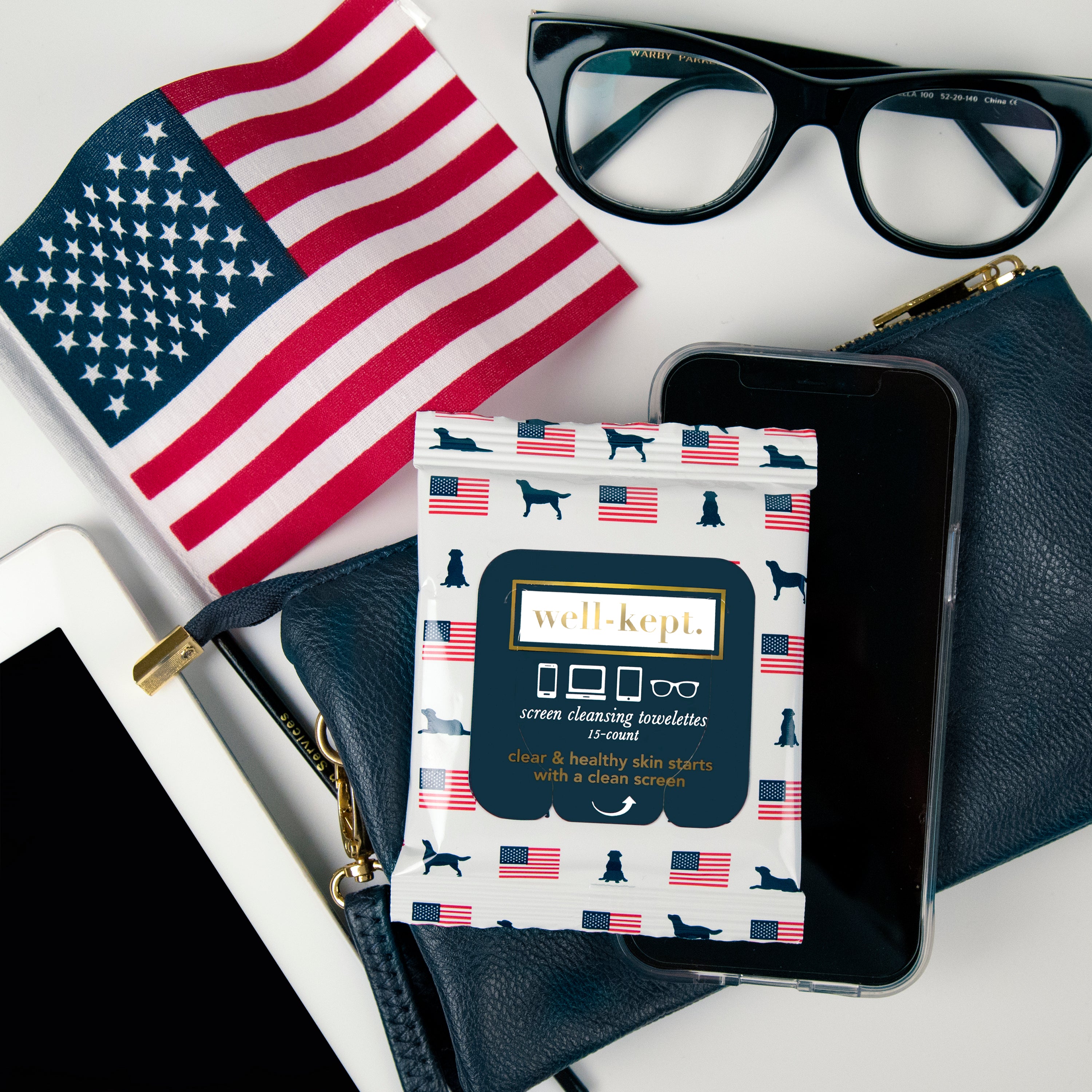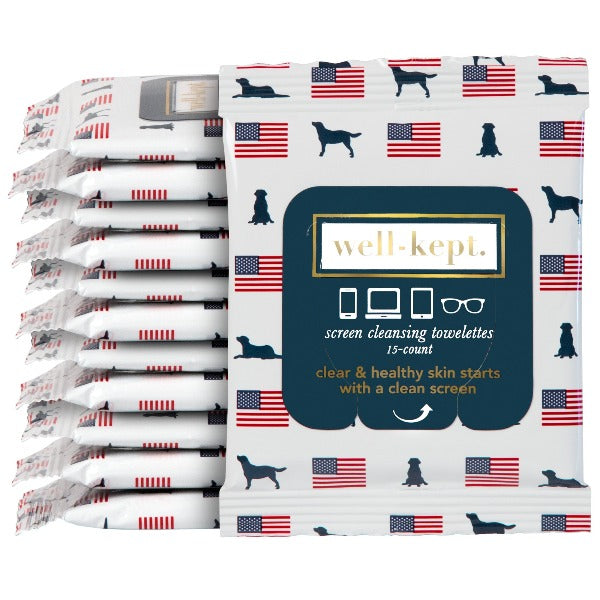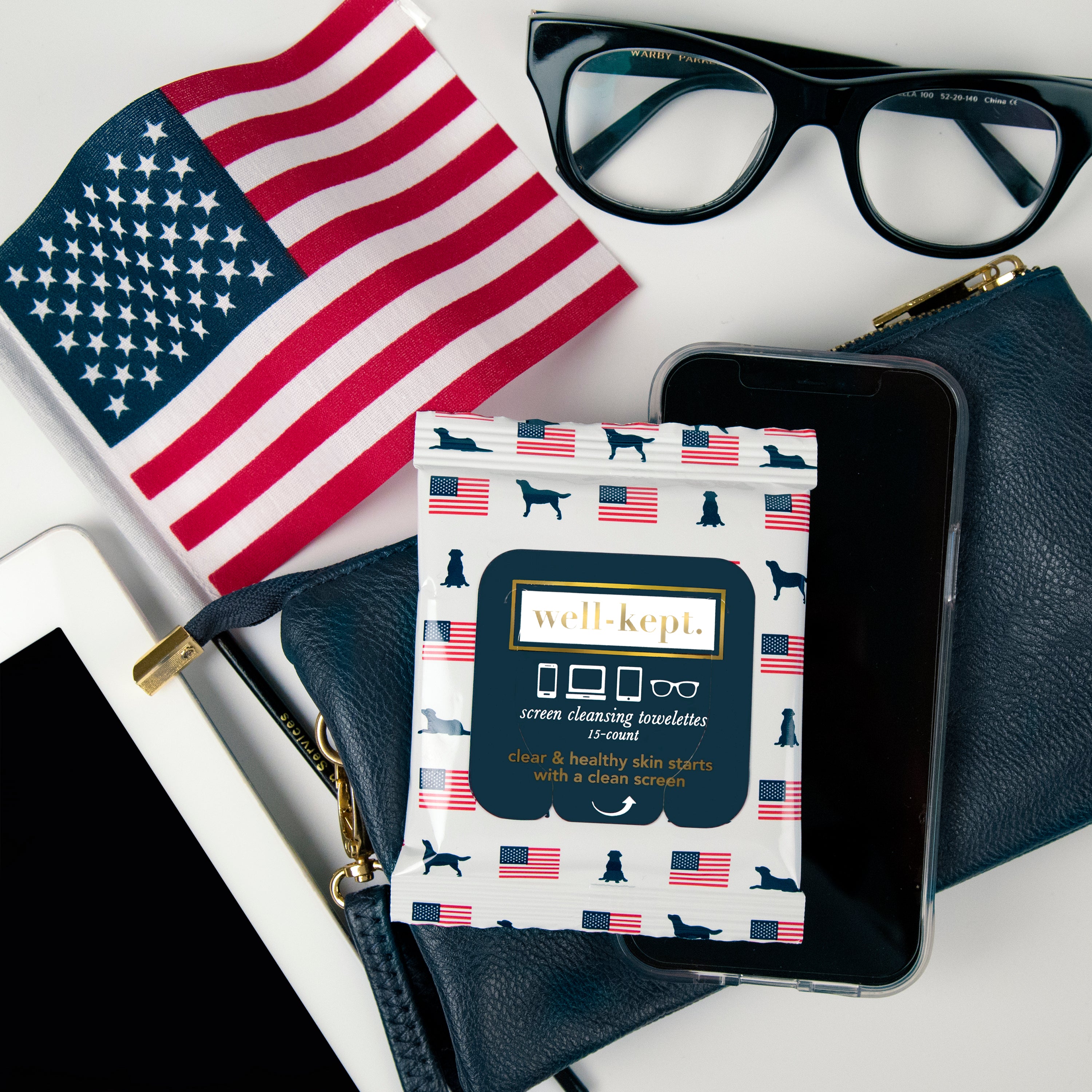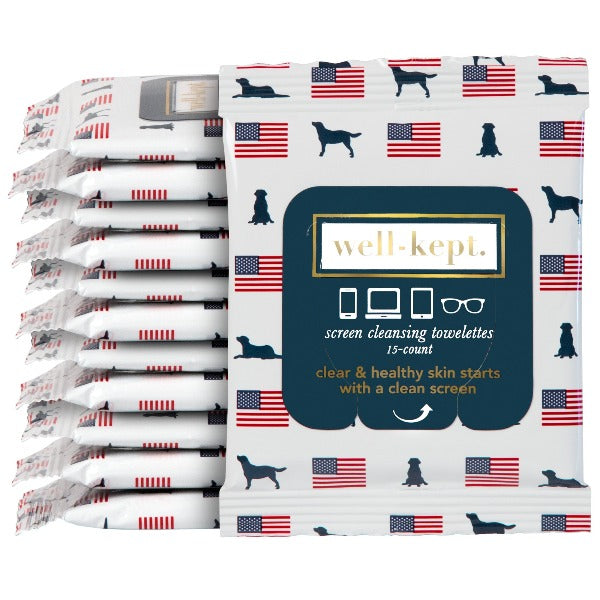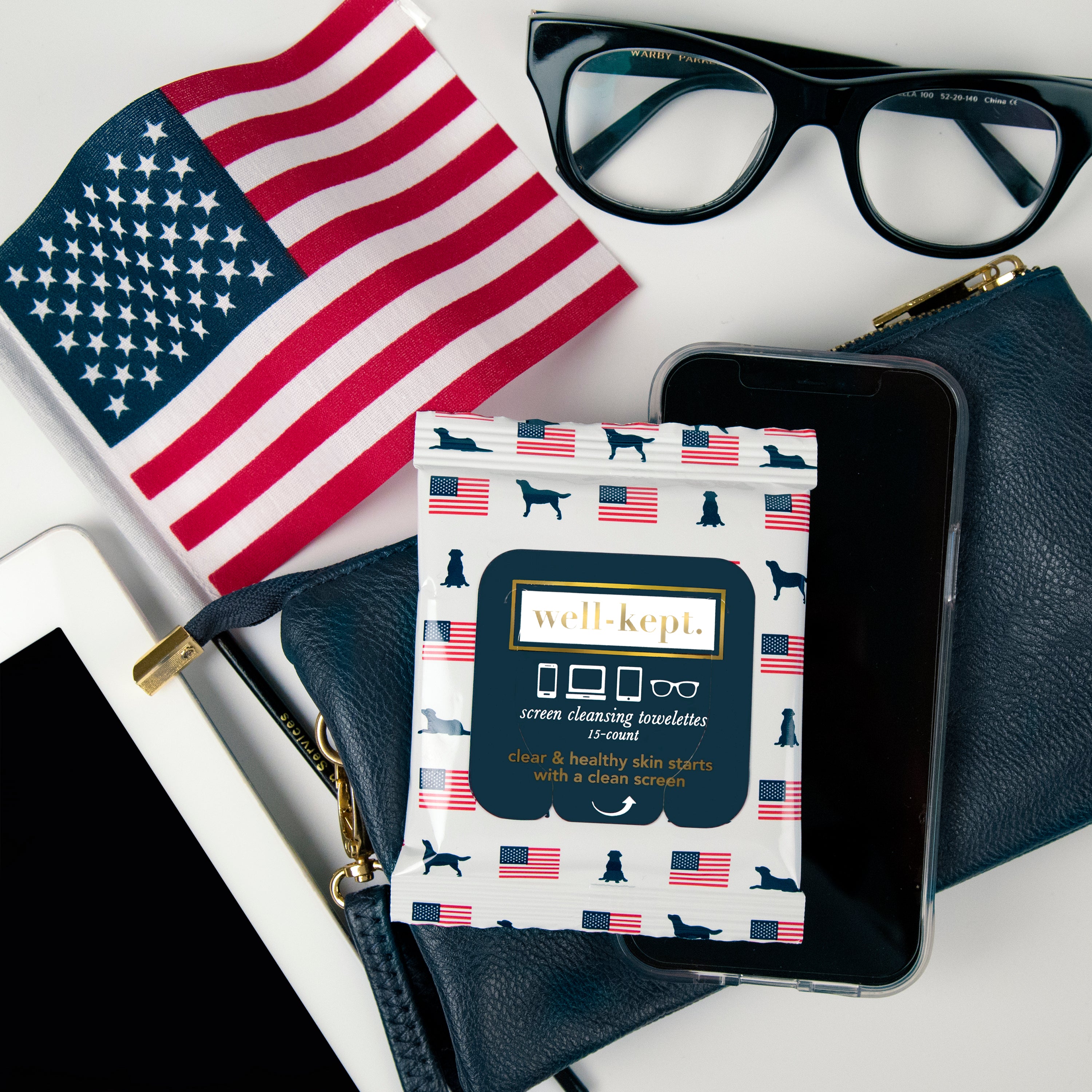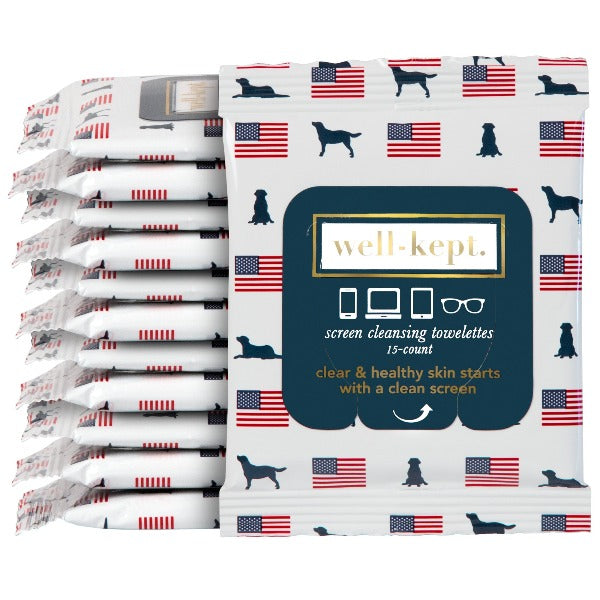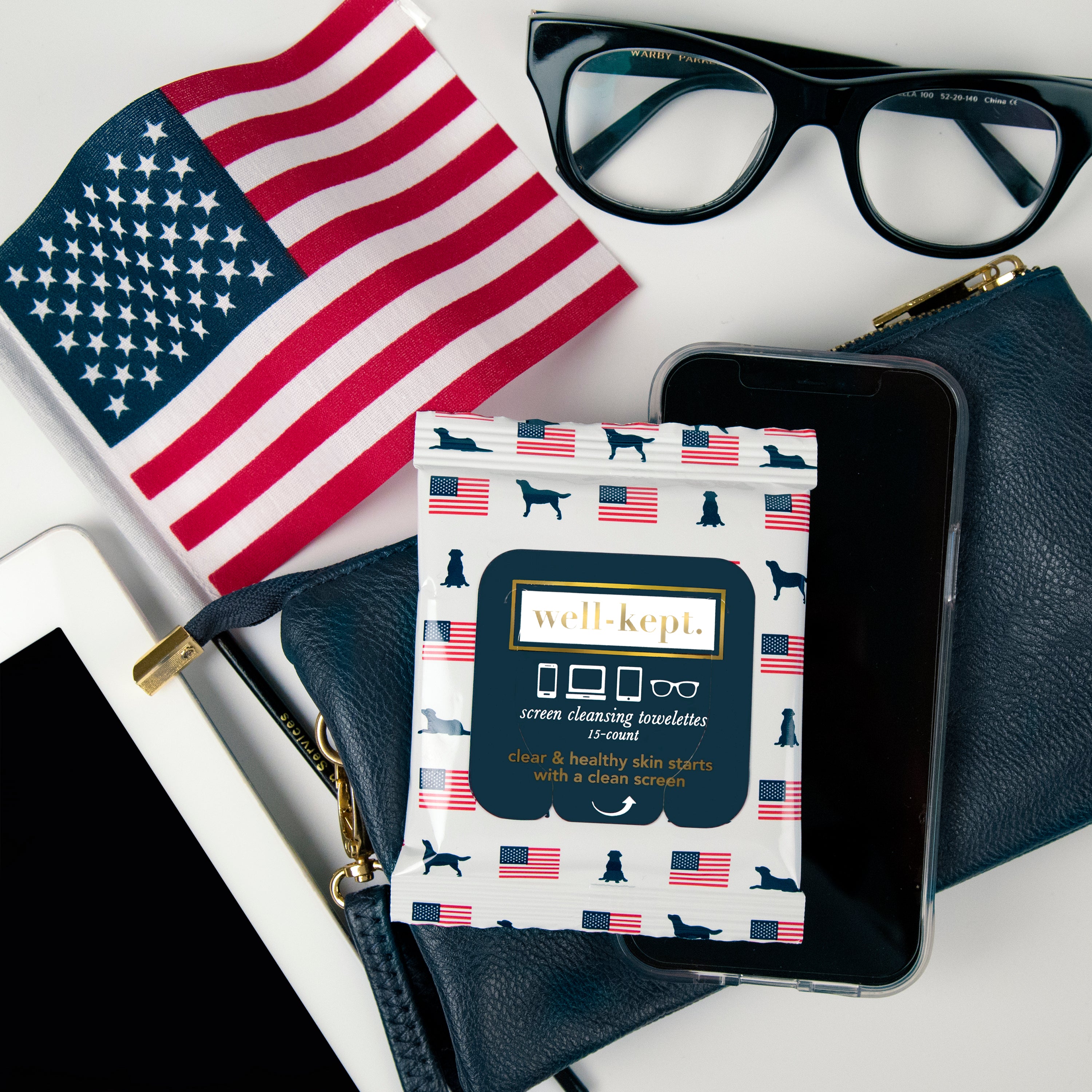 OLD GLORY- Twelve Pack (12)
Labs and Flags! 
Twelve packs of "Old Glory" Well-Kept. Screen Cleansing Towelettes. 
Each pack contains 15 pre-moistened towelettes useful for cleaning a variety of electronics and lenses. 
Colors: Navy/patriotic  
A solution specifically made for electronics to clean and remove germs.
Ingredients: Water, Isopropyl Alcohol, and Butoxyethanol
Made in the USA
Love these! So convenient!
Highly recommend these wipes for cell phones, IPads, etc….