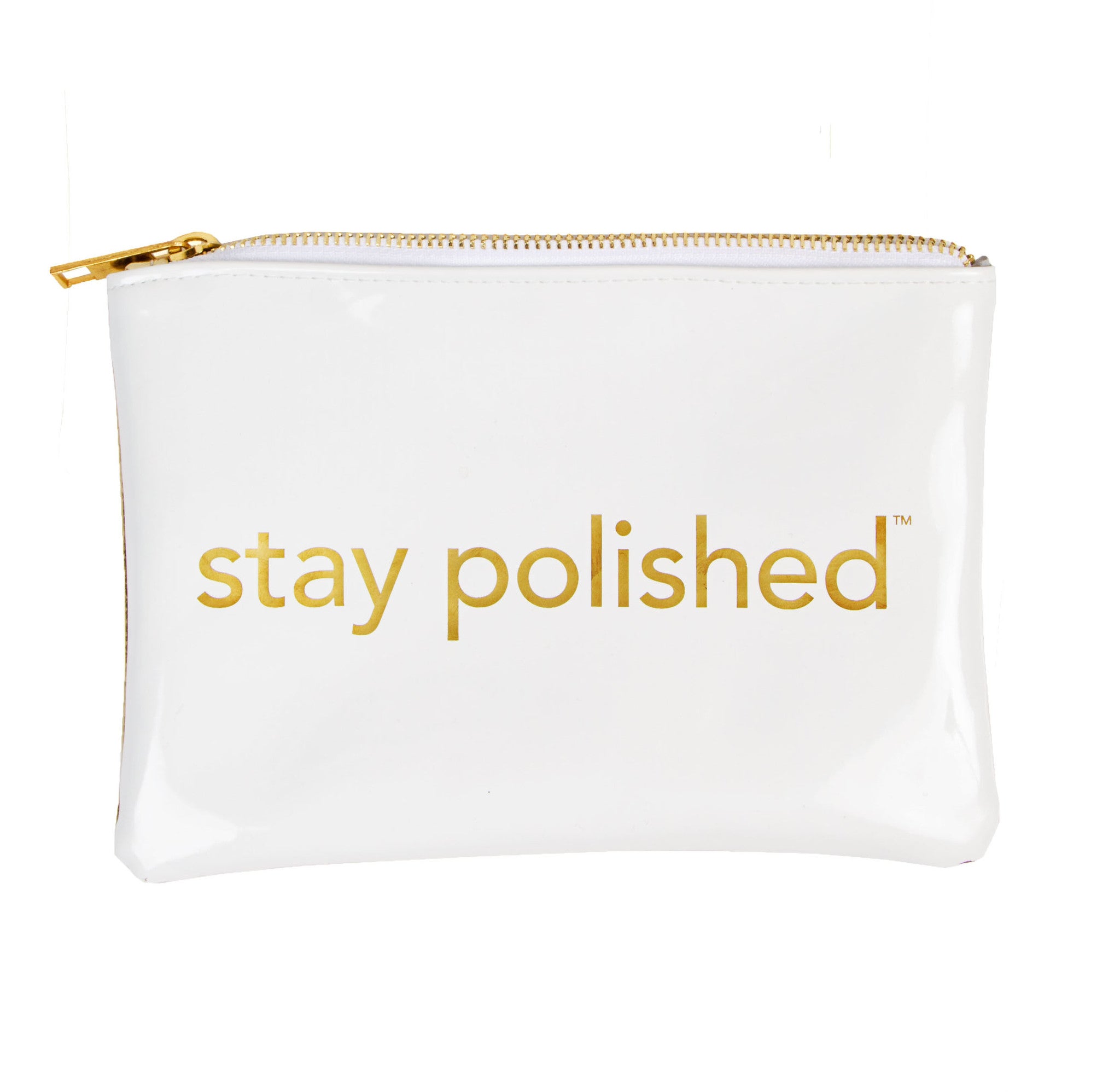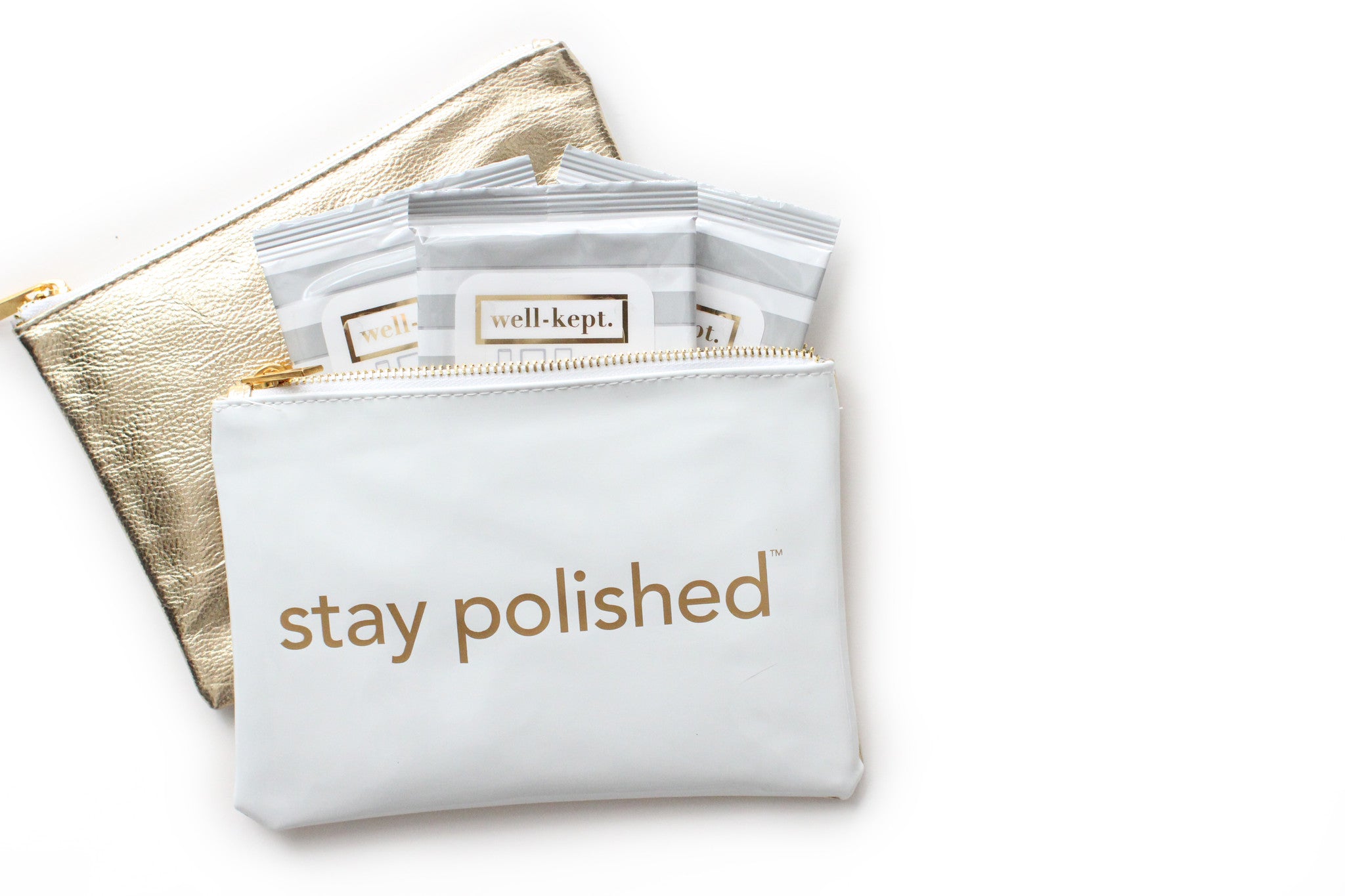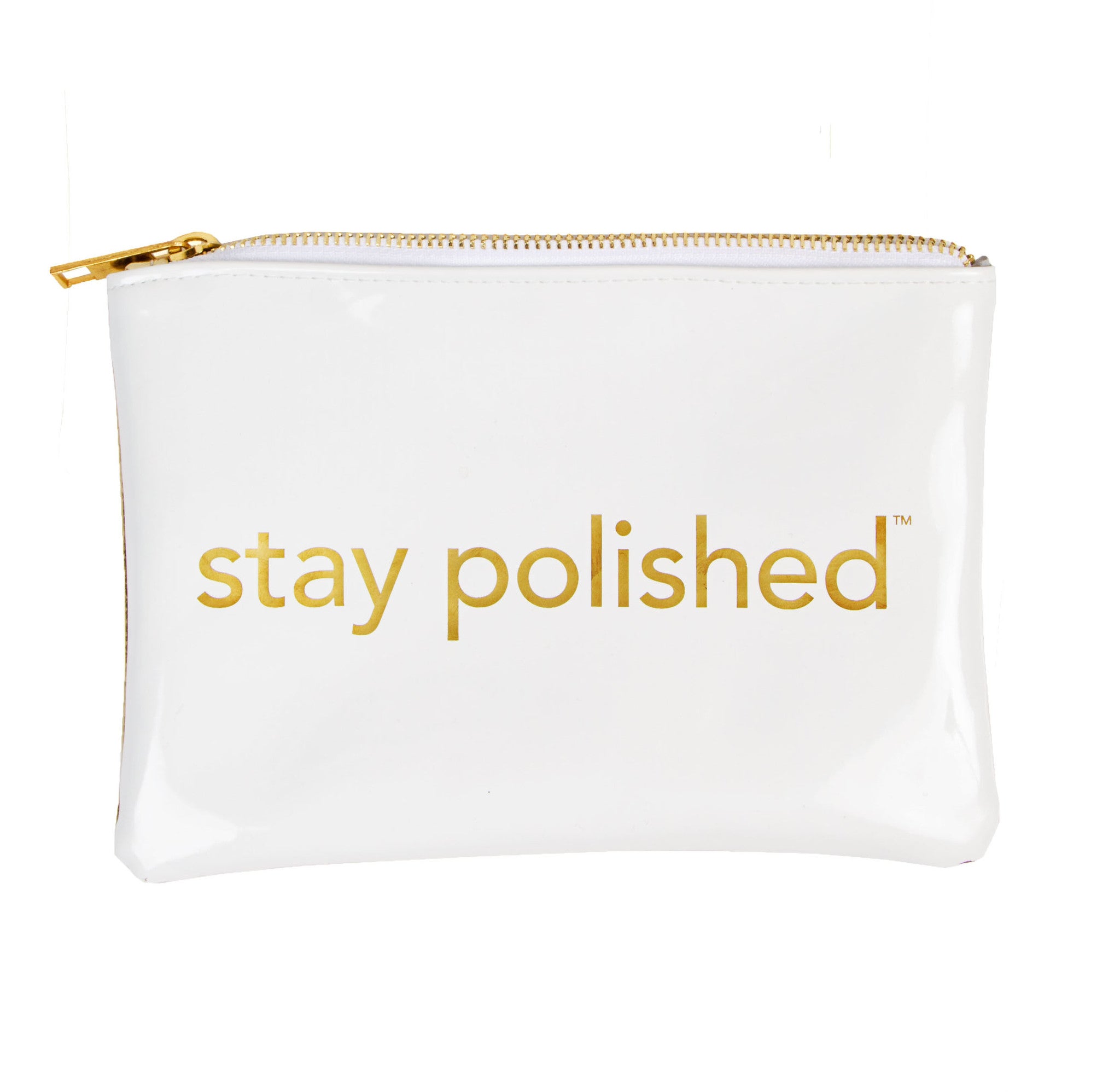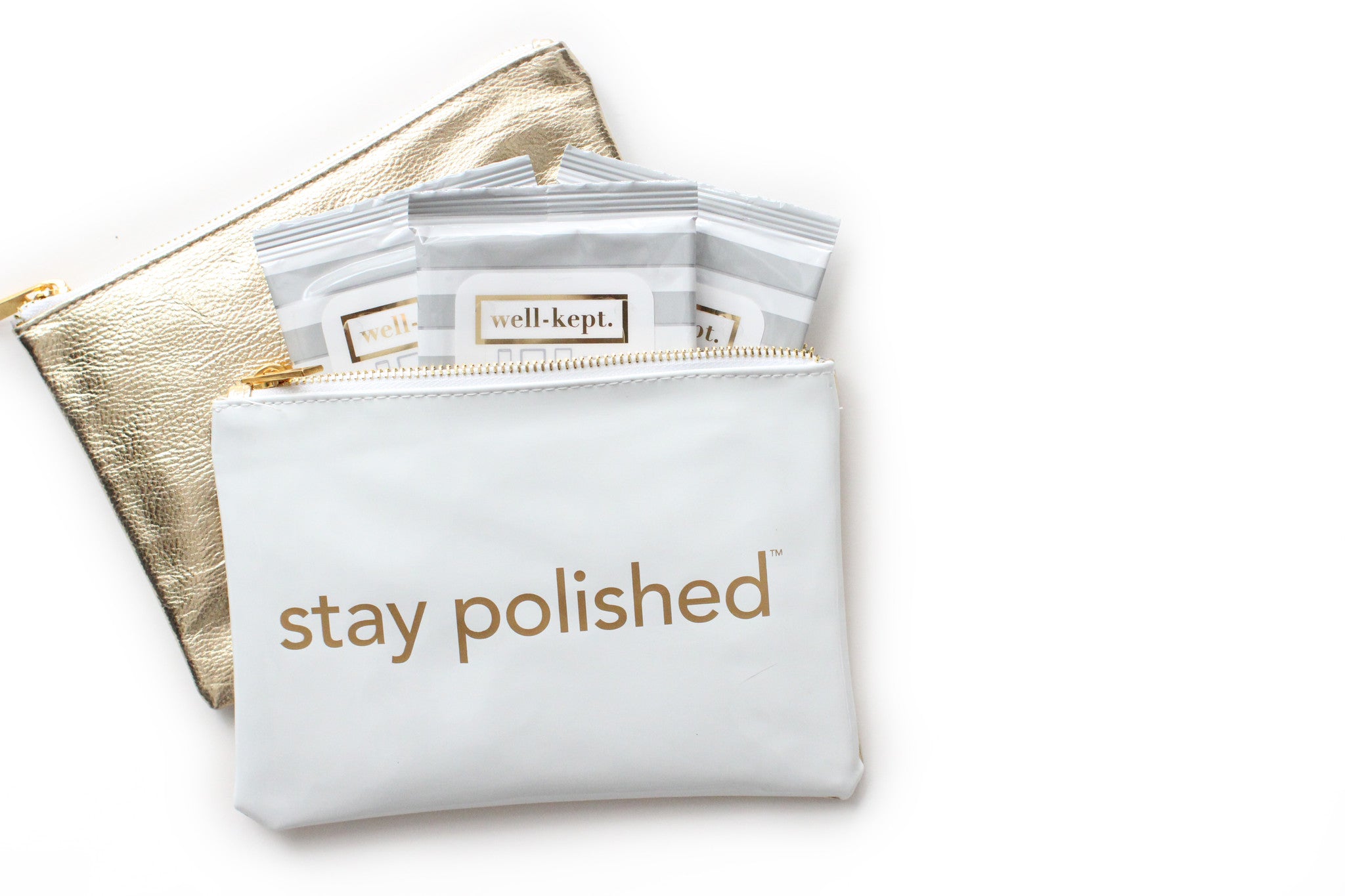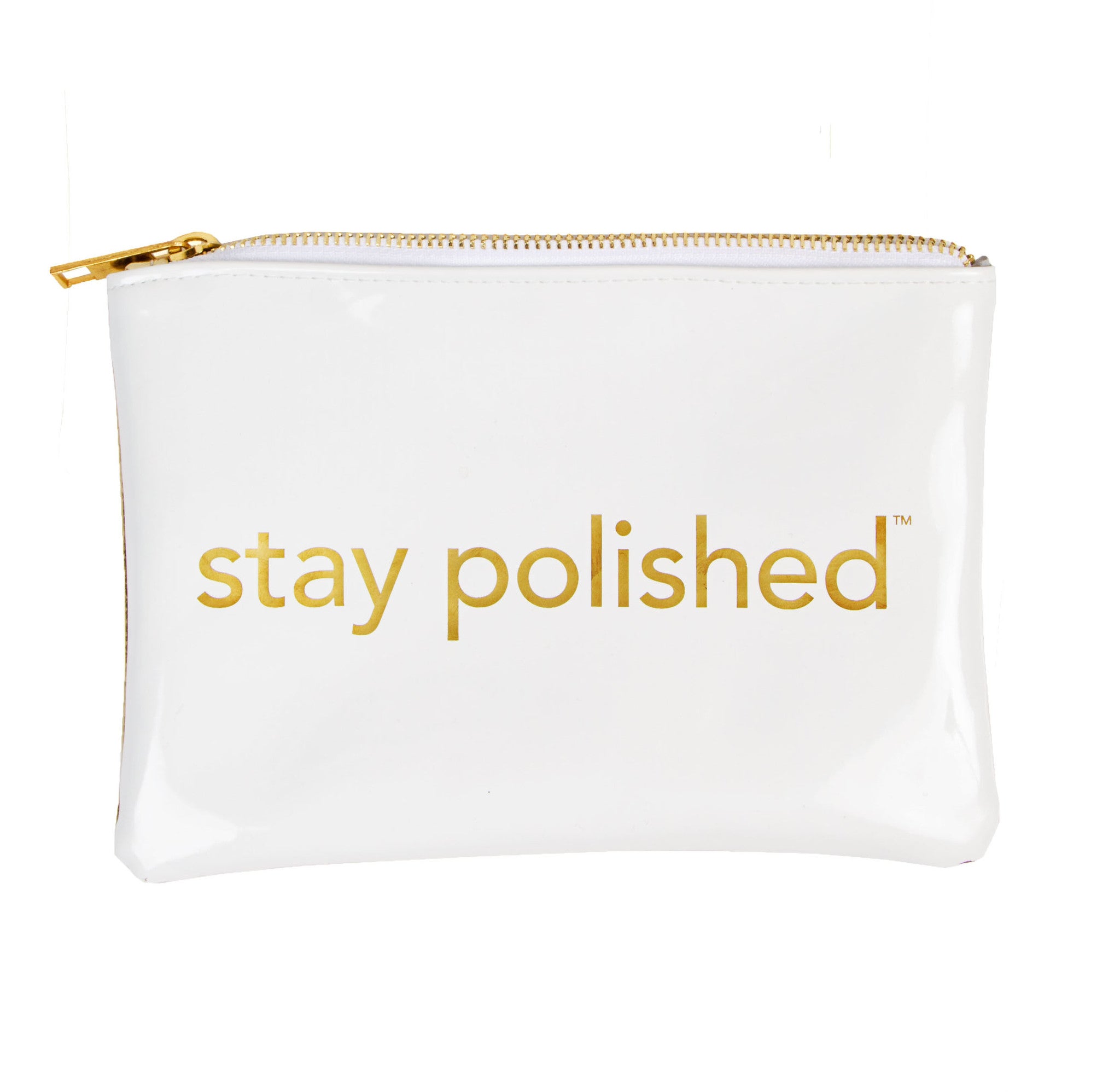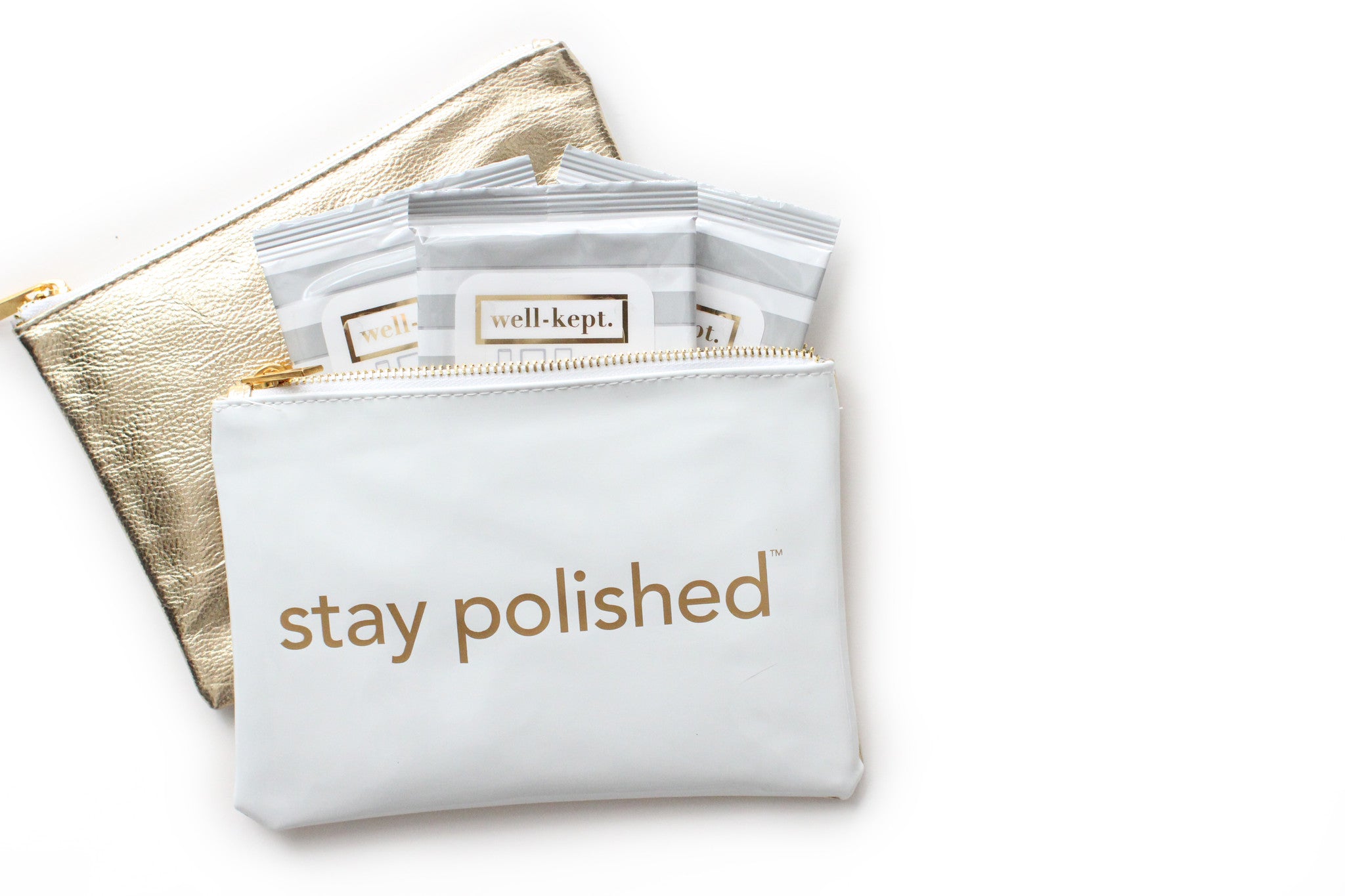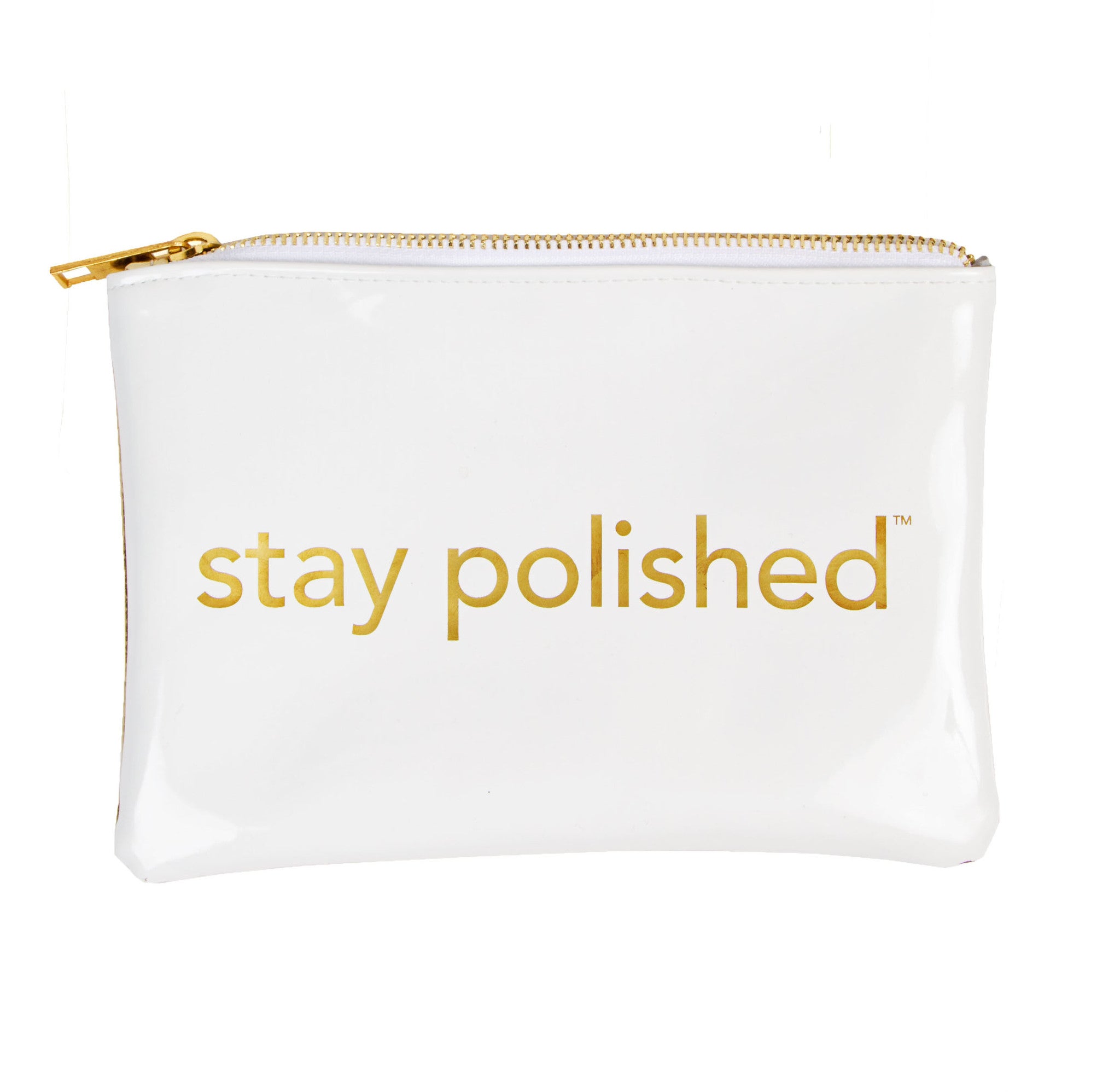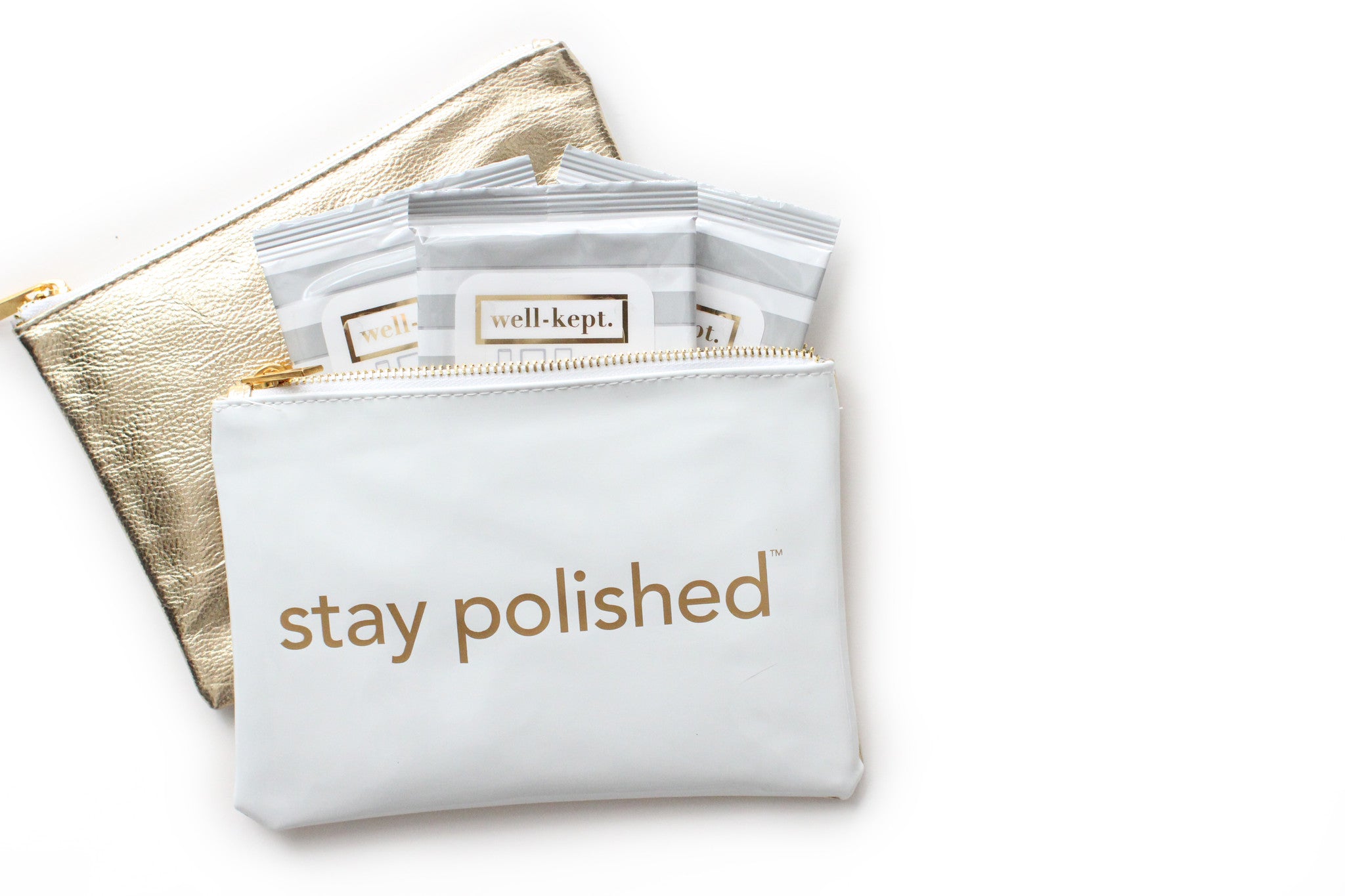 the stay polished pouch
The Stay Polished Pouch
A lined, dual sided metallic gold vegan leather with a shiny white front, and gold zipper. 
Perfect for storing up to 6 well-kept packs, small electronics or cosmetics. 
8"x5"
*well-kept screen cleansing towelettes sold separately. 
Polished Pouch
The polished pouch is just the right size and fits in my bag and so conviently. Thank you
Darn cute
What a cute case in which to tuck my several packets of Well-Kept phone wipes! (It's an addiction, and I'm not ashamed of it.) The pouch is a glossy vinyl on the front and a gold, pebbled vegan leather on the back. You could use it for other things, as well, like cosmetics or (ahem!) feminine products.
I've got to shout-out the exceptional customer service I received when I ordered my pouches. I ordered two but only one came with my order. I sent an email letting the team know my merch was missing, and the response made me feel so ... well ... acknowledged! A few days later I received my second pouch in the mail, as well as a handwritten note, an extra packet of wipes (tears of joy!) and a packet of the hand wipes, which I had not tried previously but are a revelation.
Buy Well-Kept wipes! Buy the hand wipes! And buy this pouch!