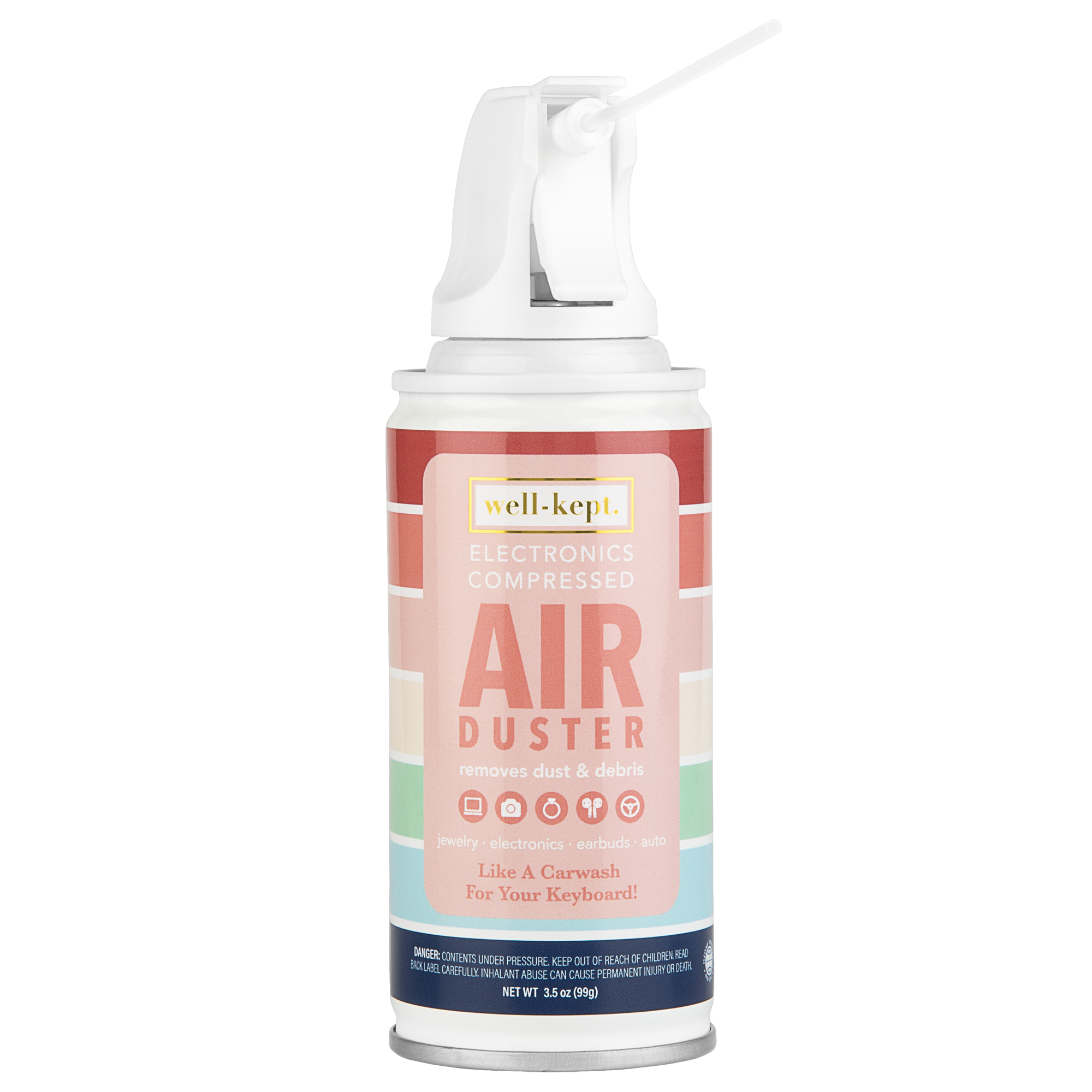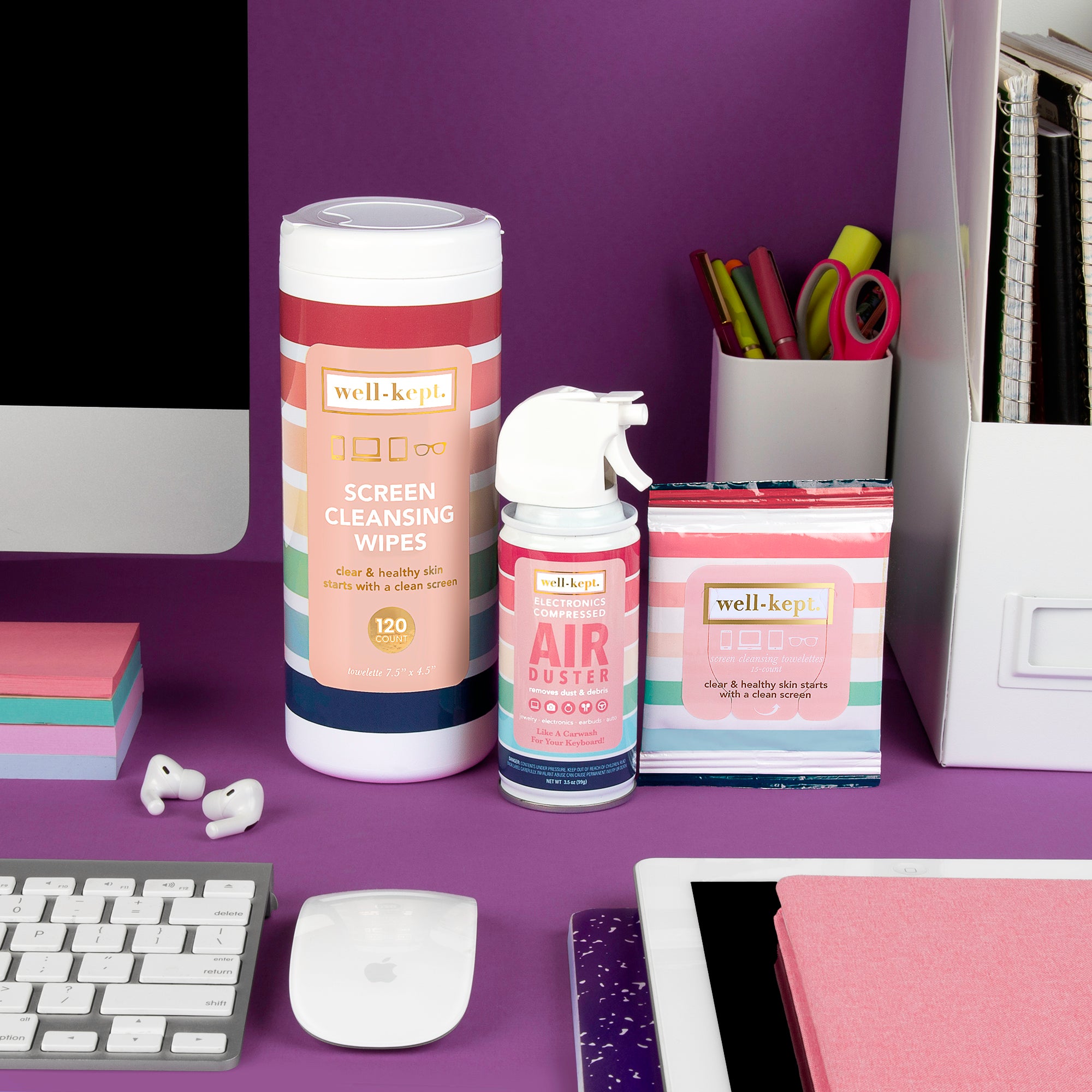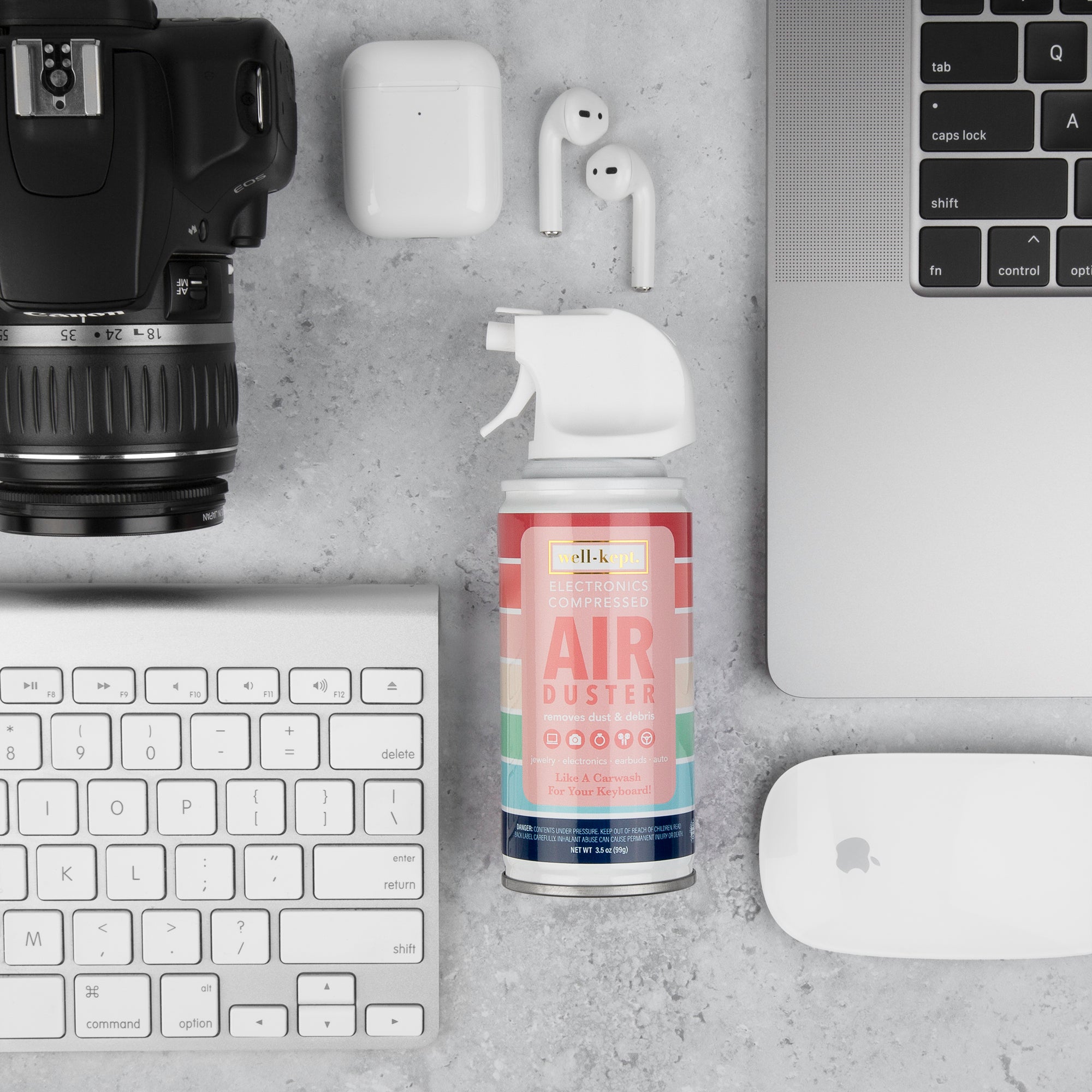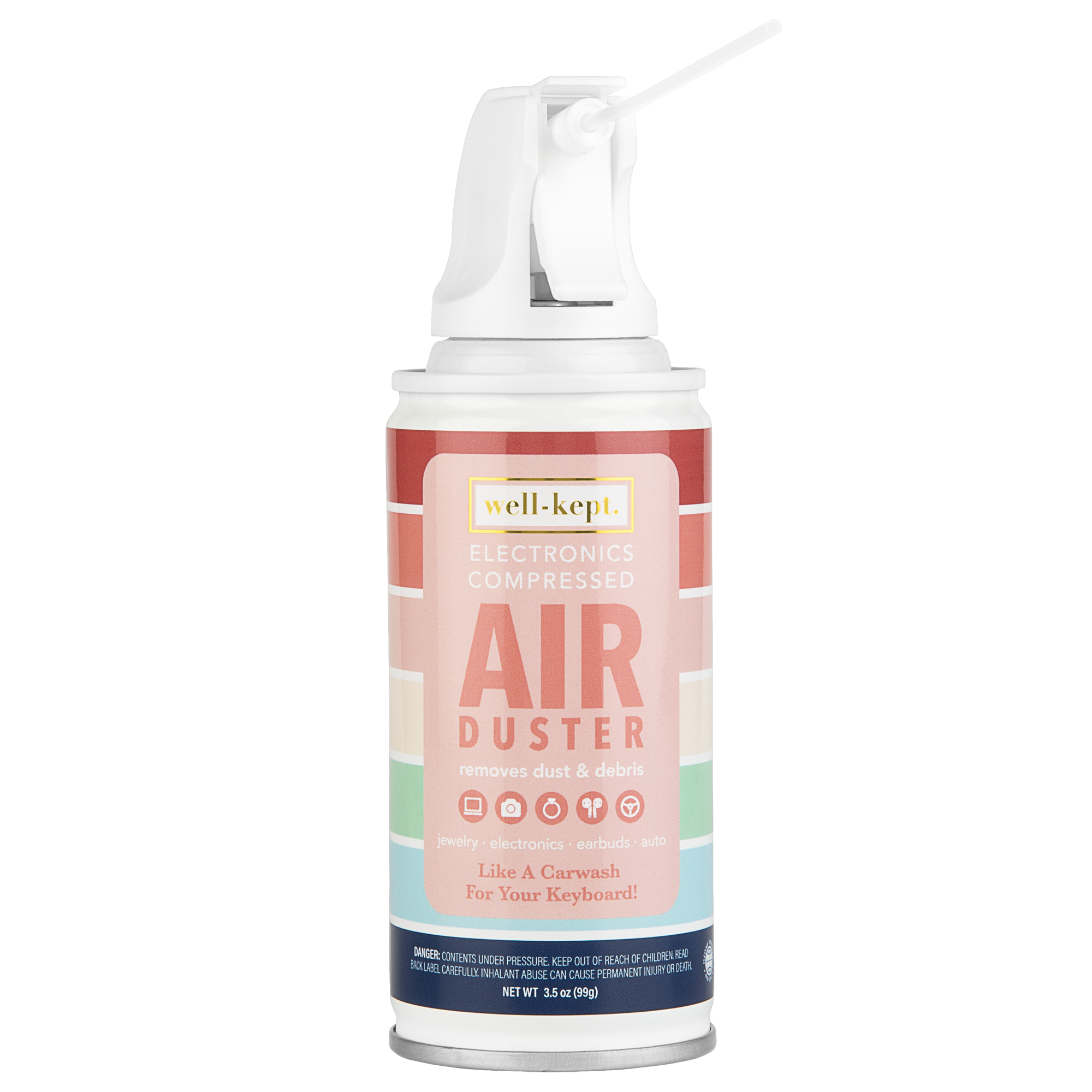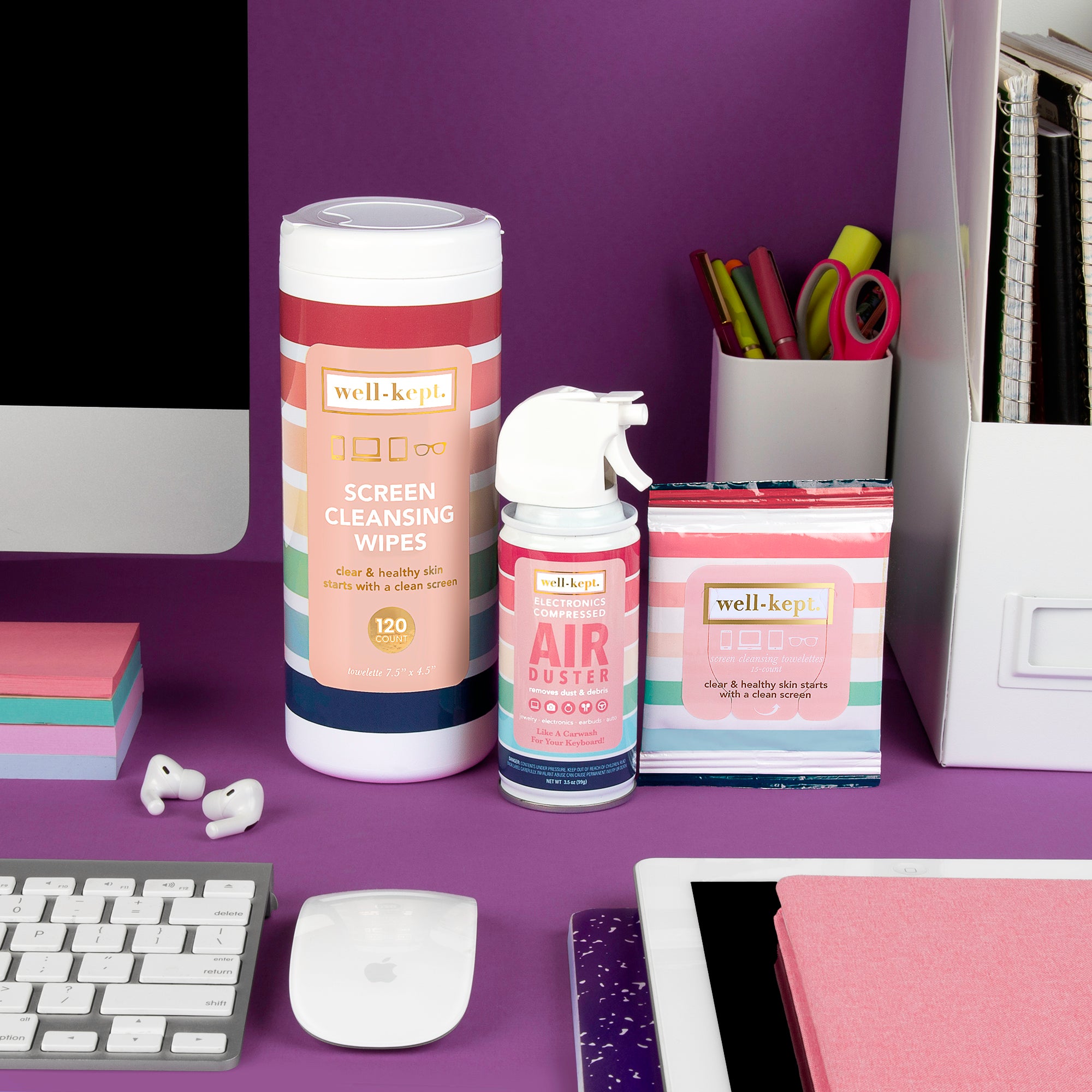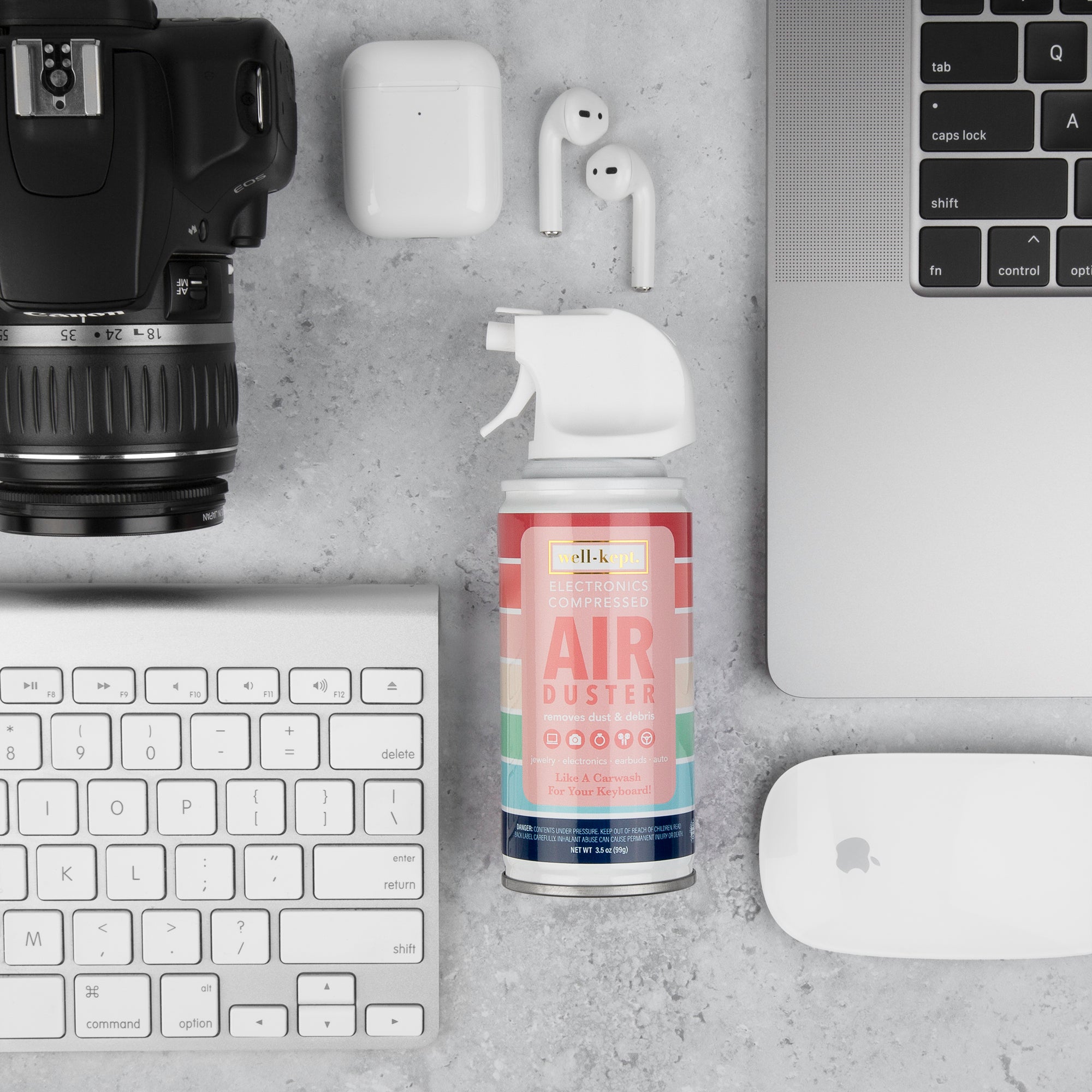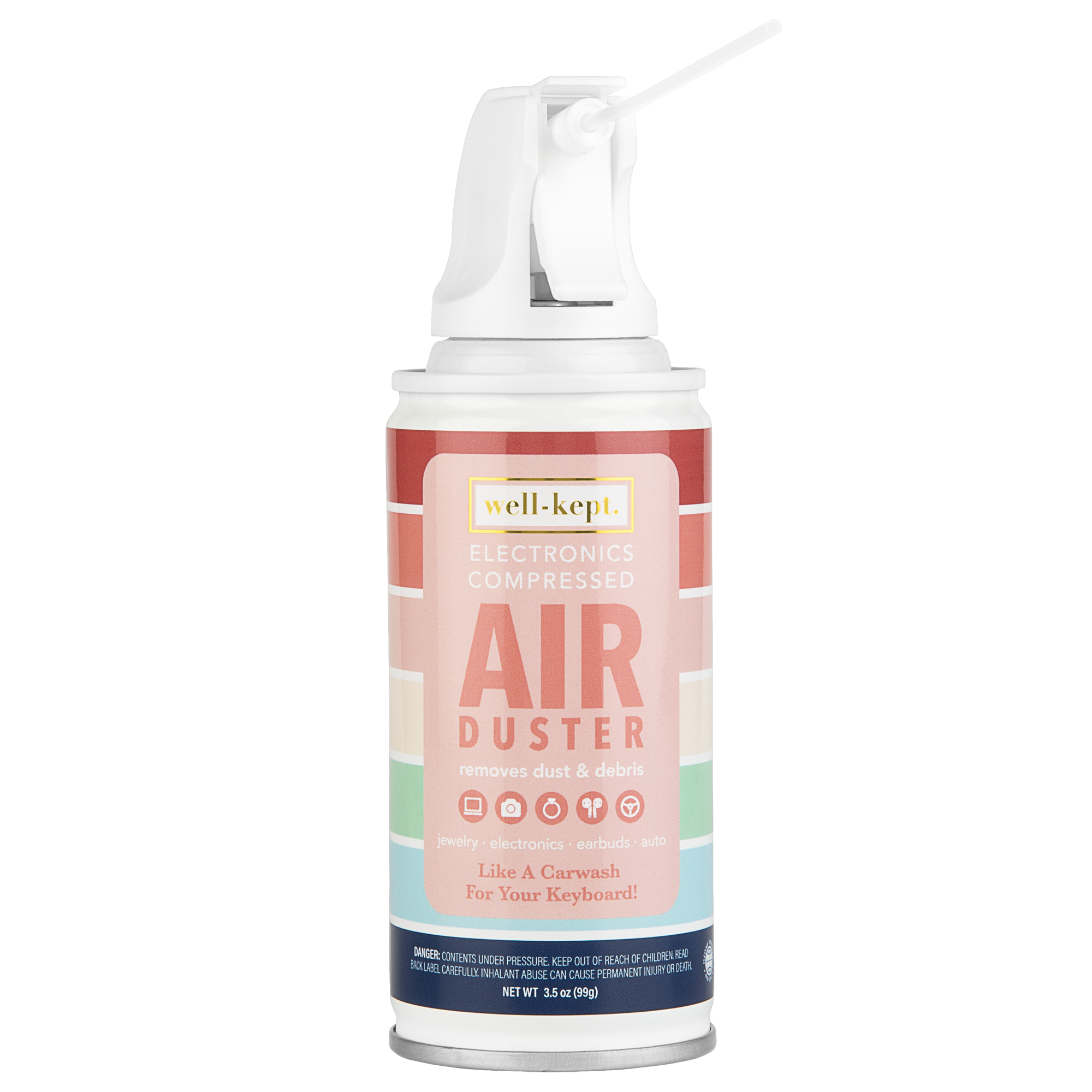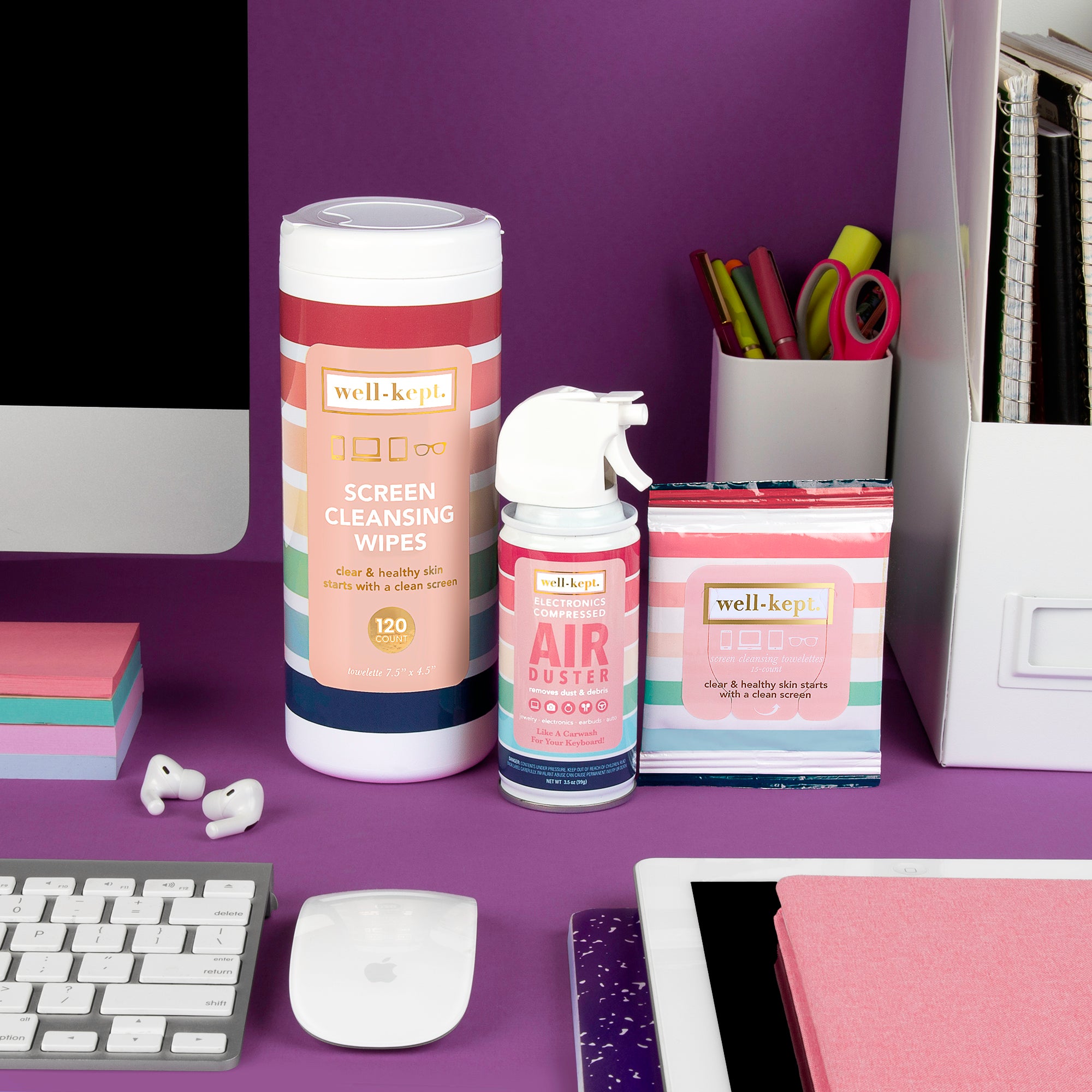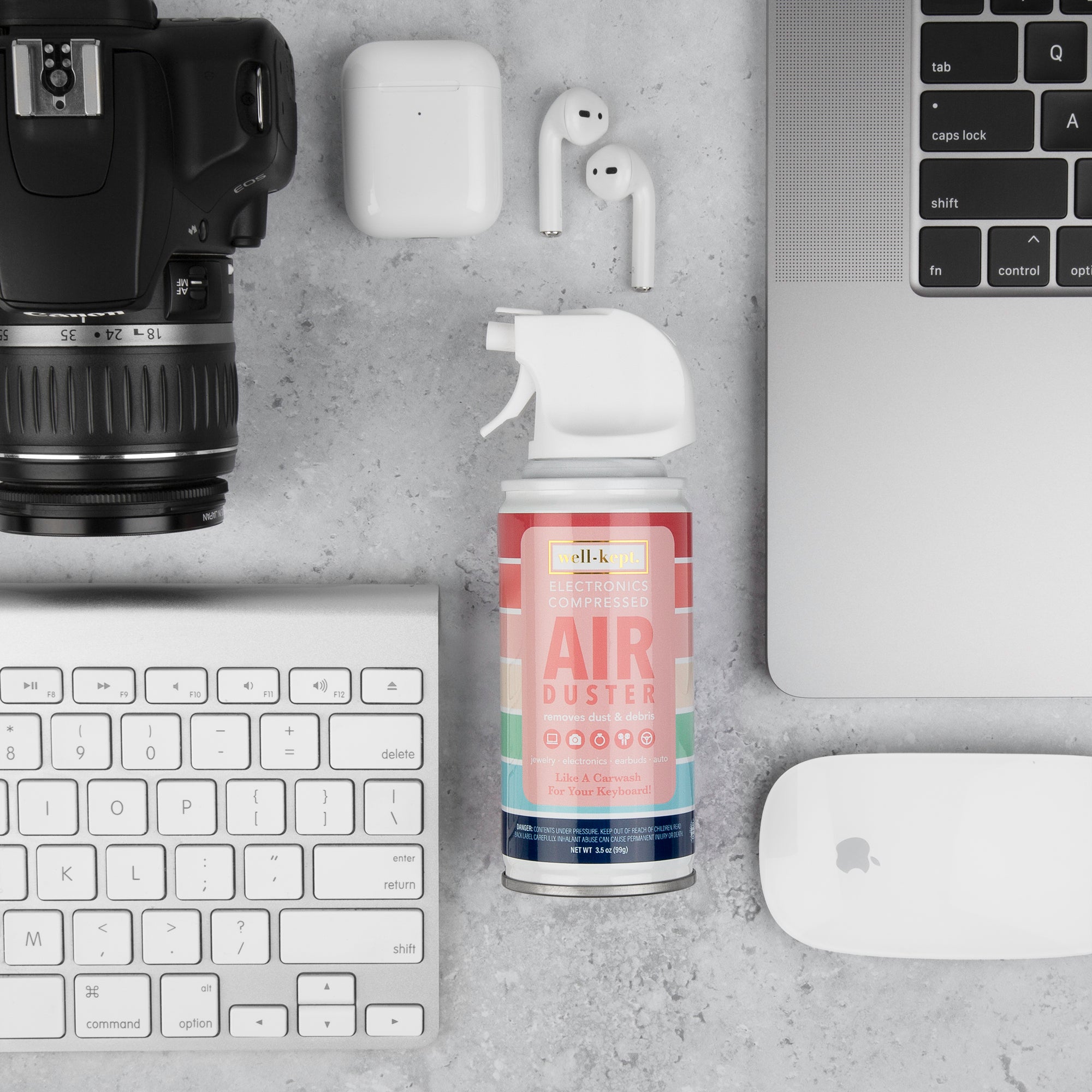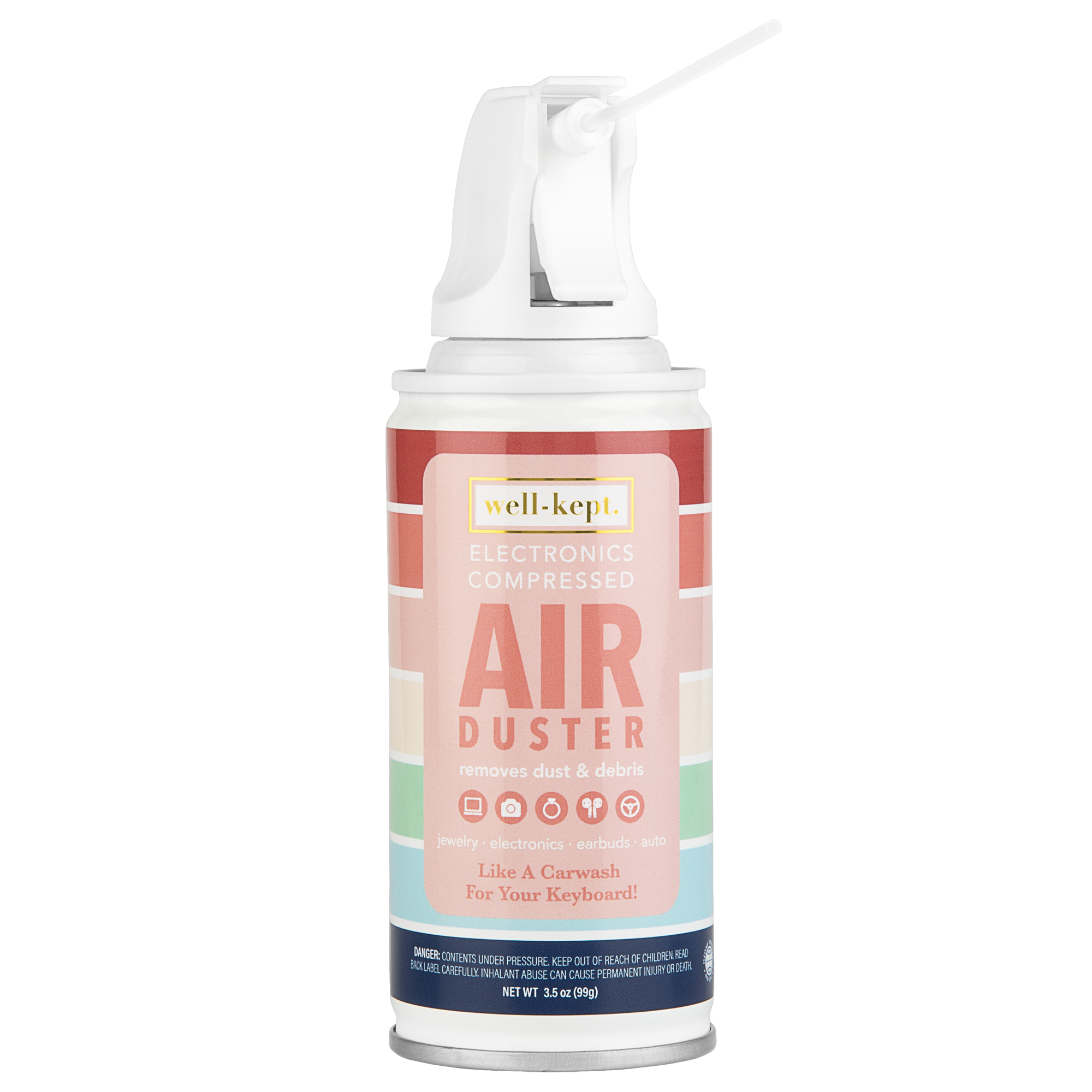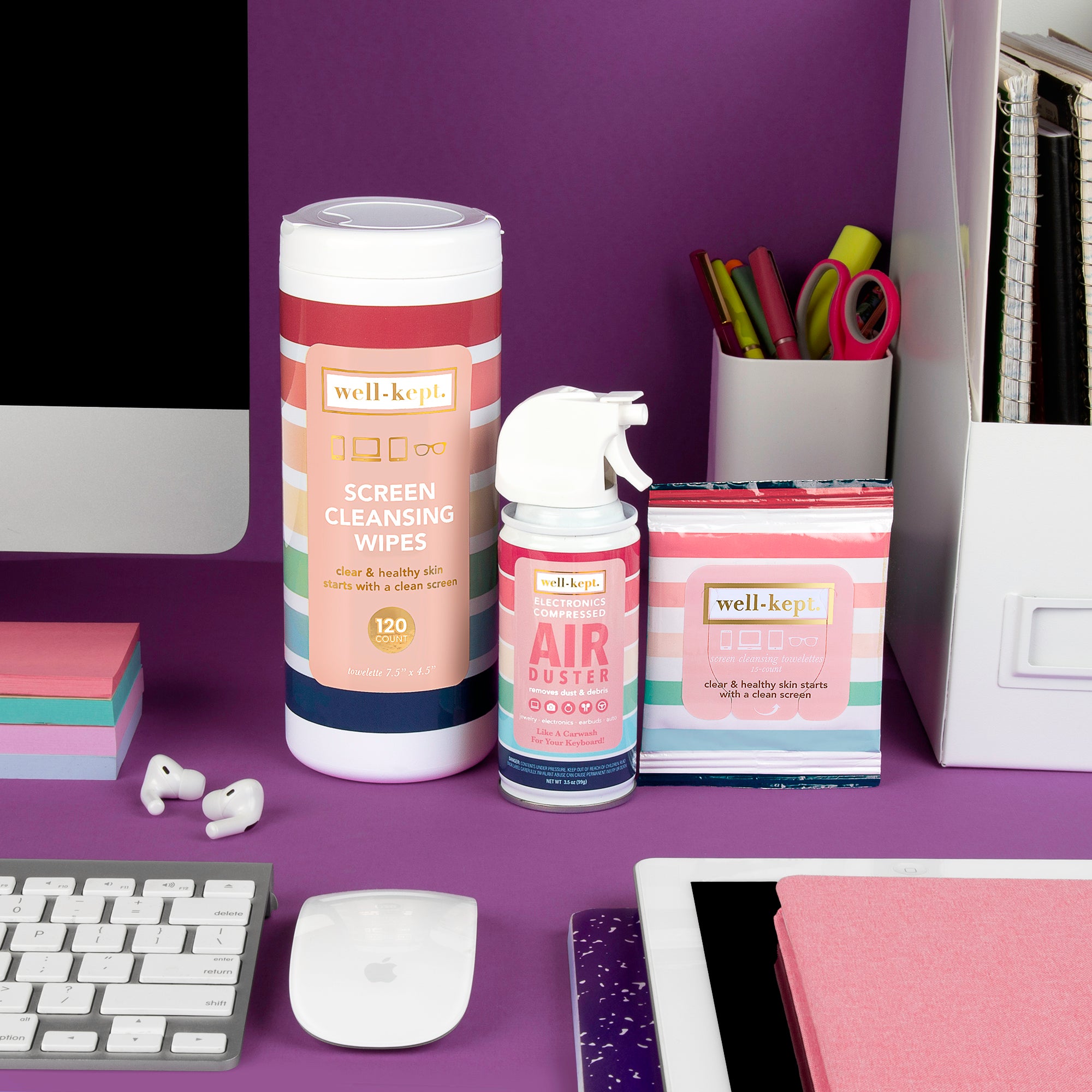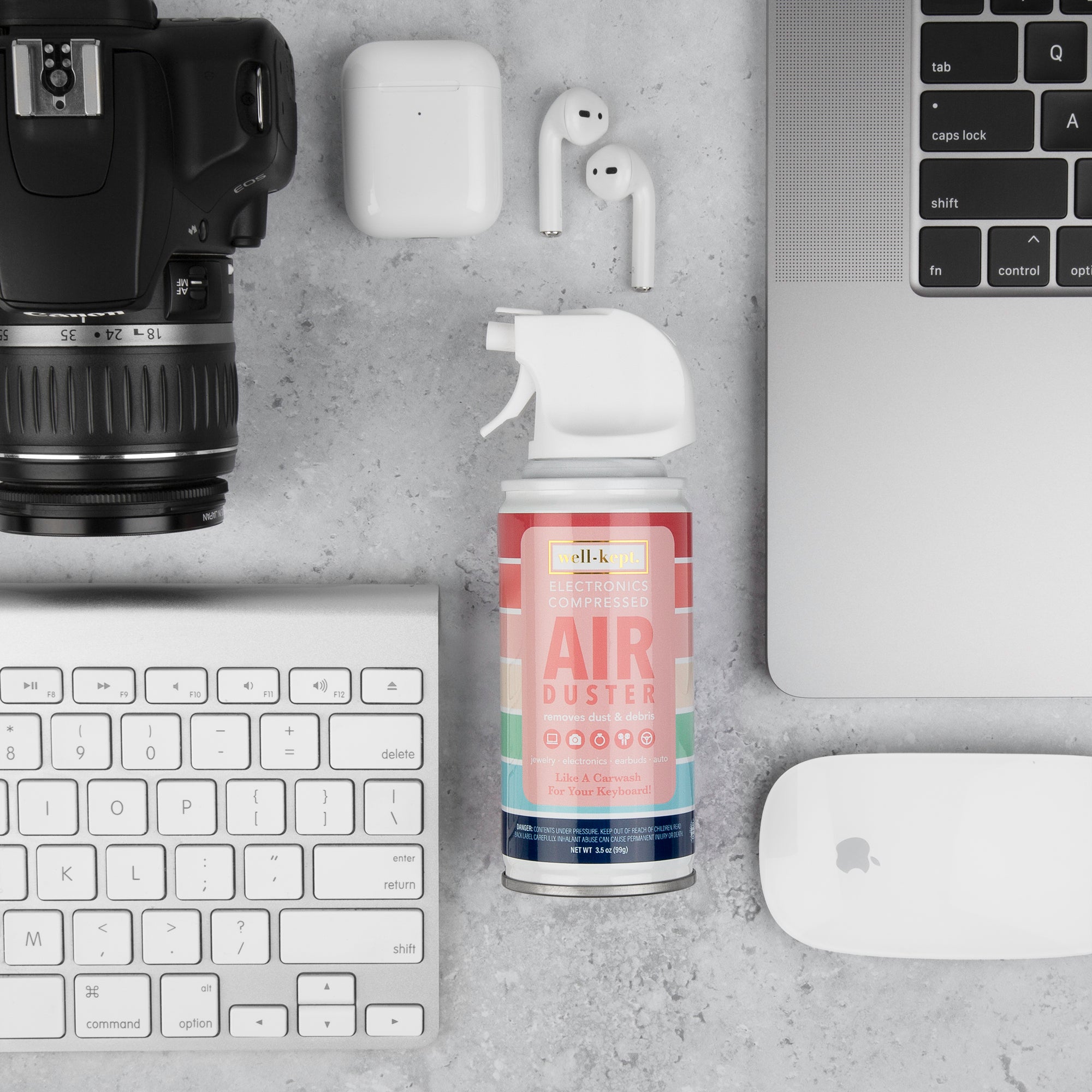 Air Duster
Like a carwash for your keyboard! This mini all purpose sterilized cleaner removes dust, dirt and microscopic debris from hard to reach places. A small but mighty compressed air can that is useful for cleaning electronics, jewelry, car detailing, sewing machines, and more! 
Adjustable trigger to control
air
flow as needed 
Ozone Safe
Non-Flammable 
Up to 60 sprays per can (1 second per spray)

Product Size: 6.5" h x 2"d (mini can)
3.5 o.z.
*this product can only be shipped ground.