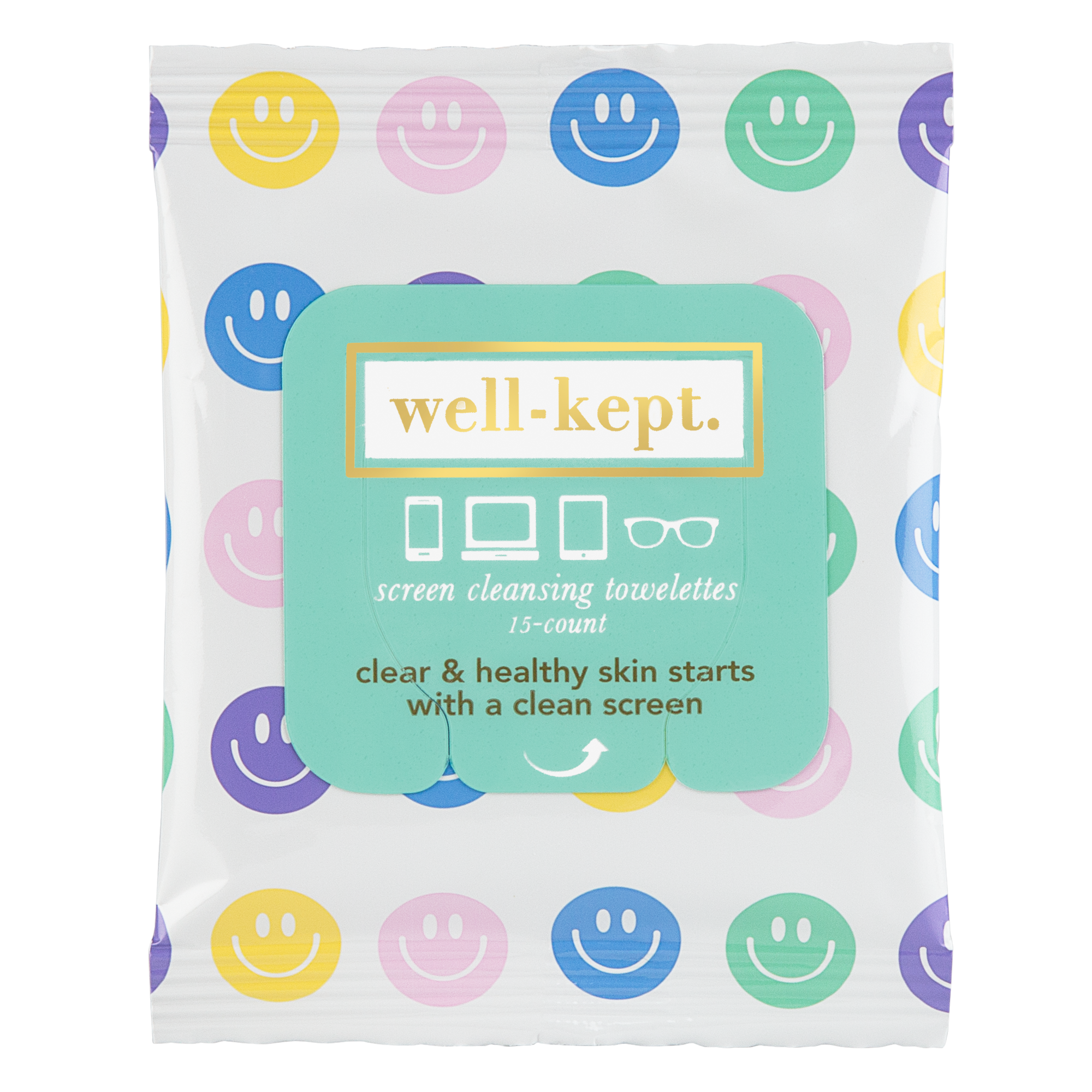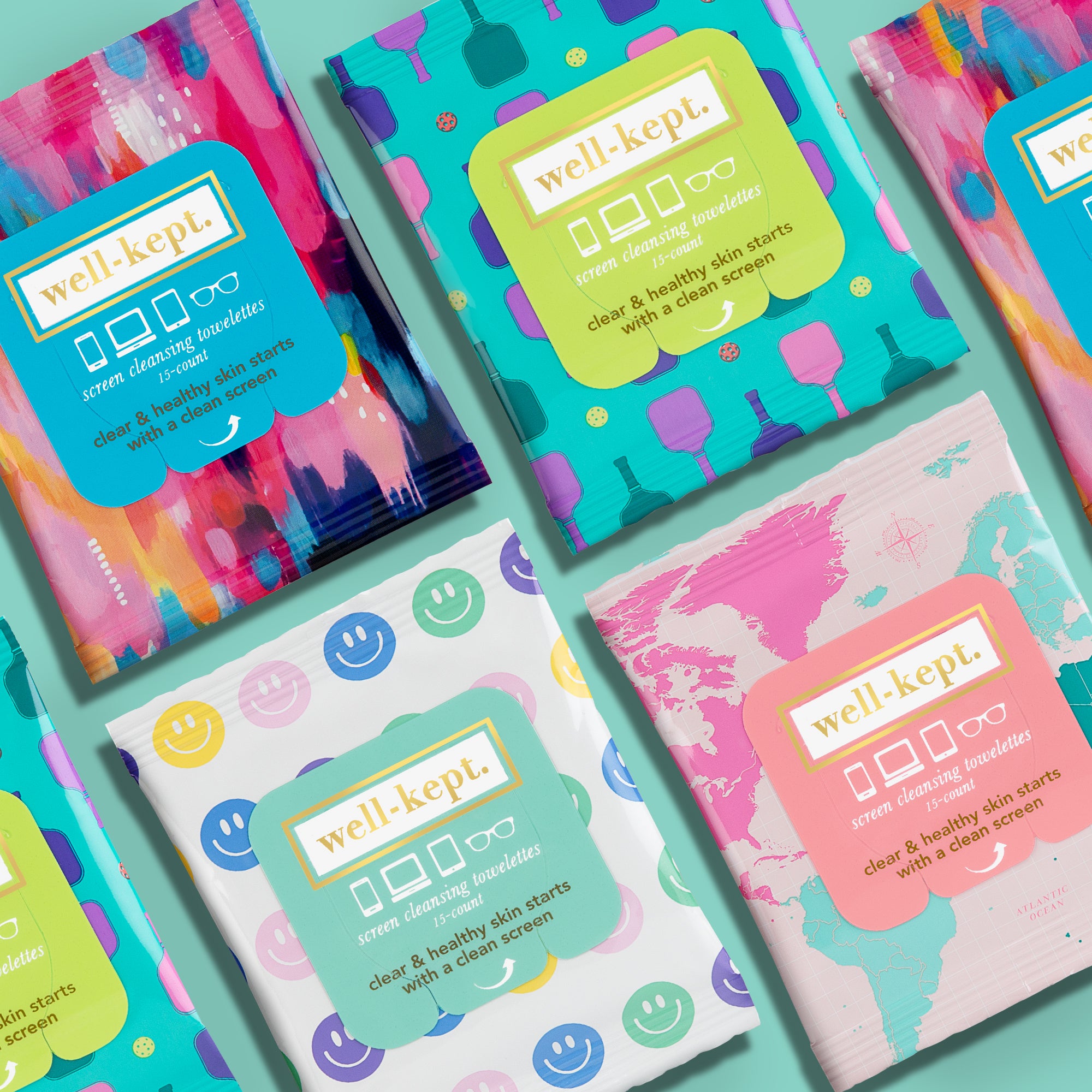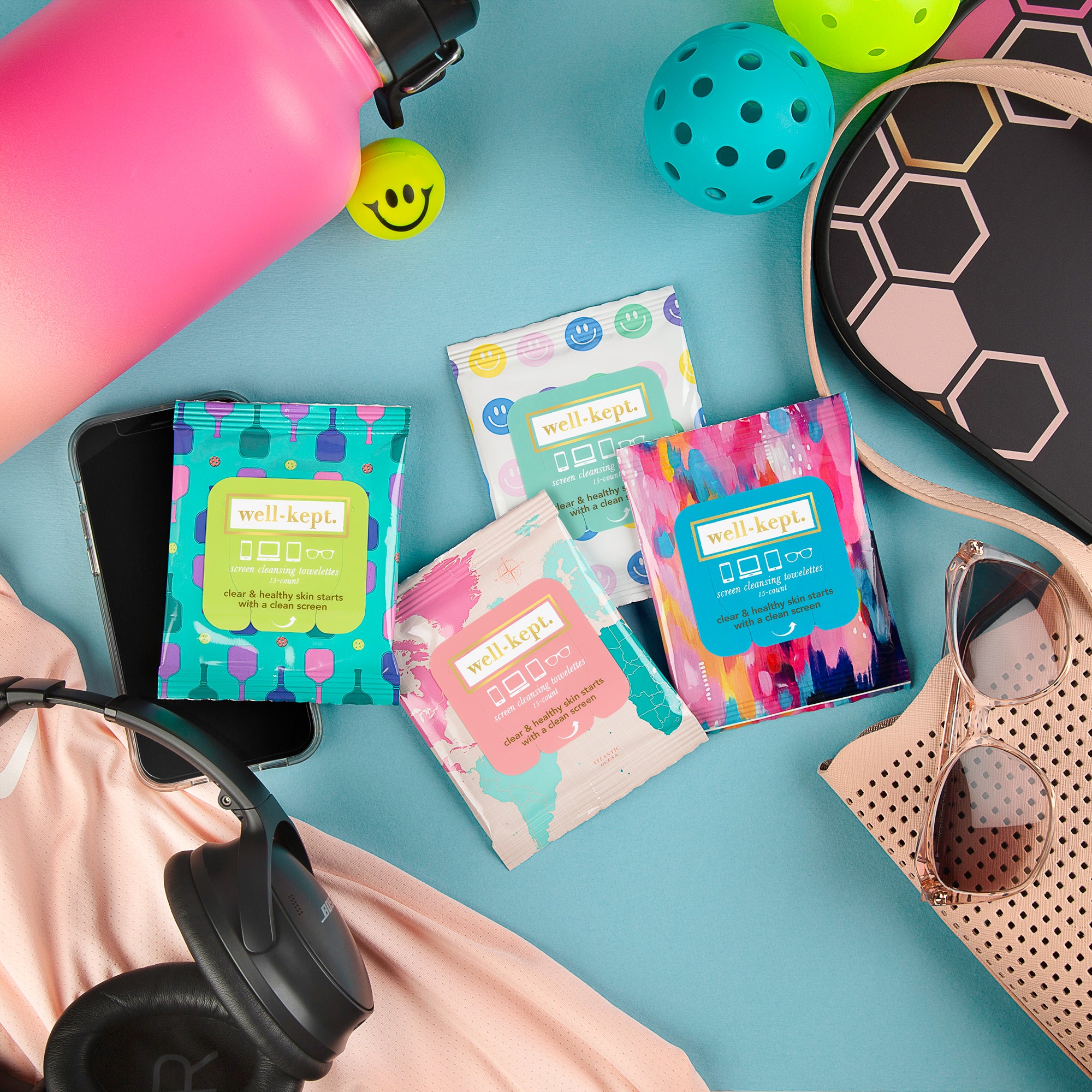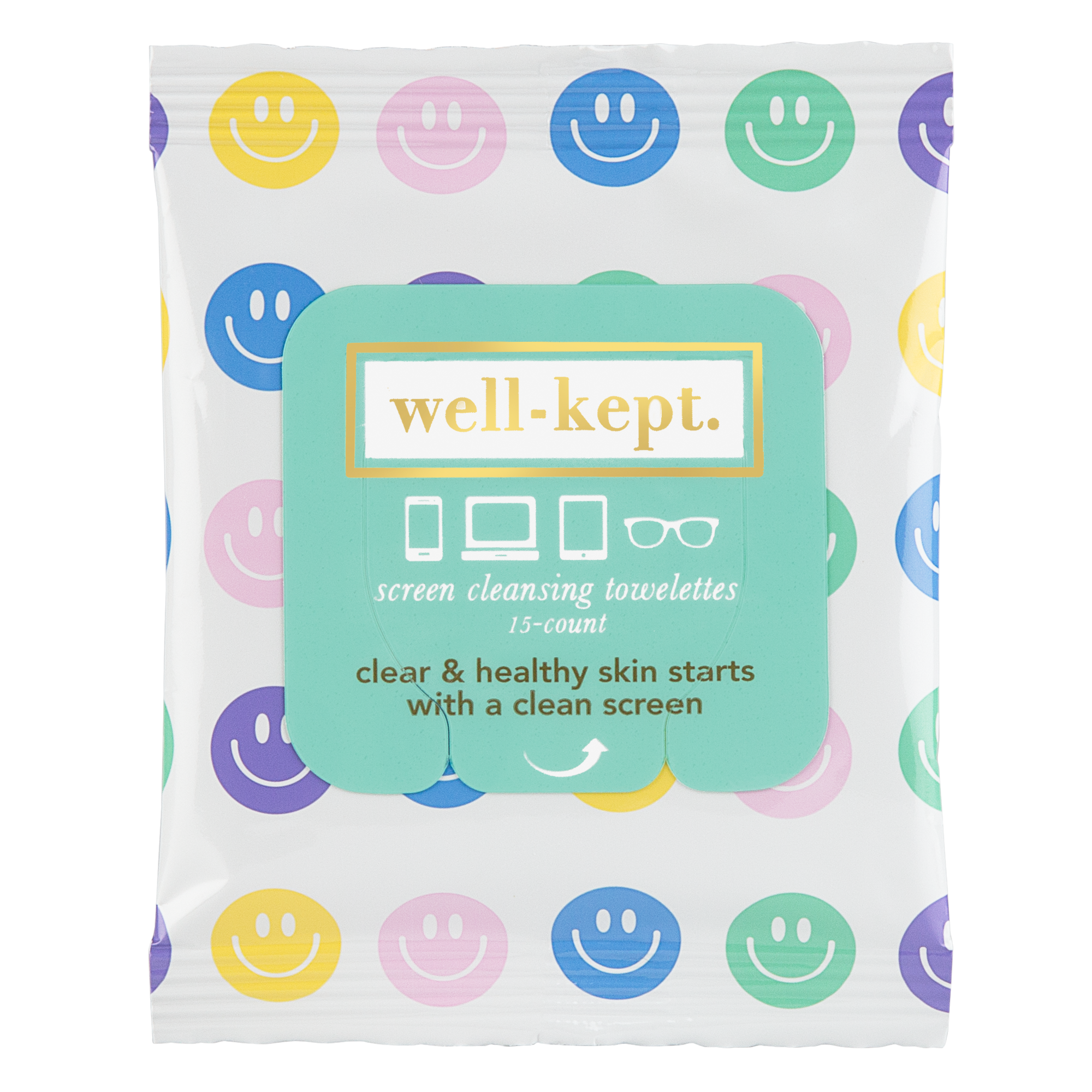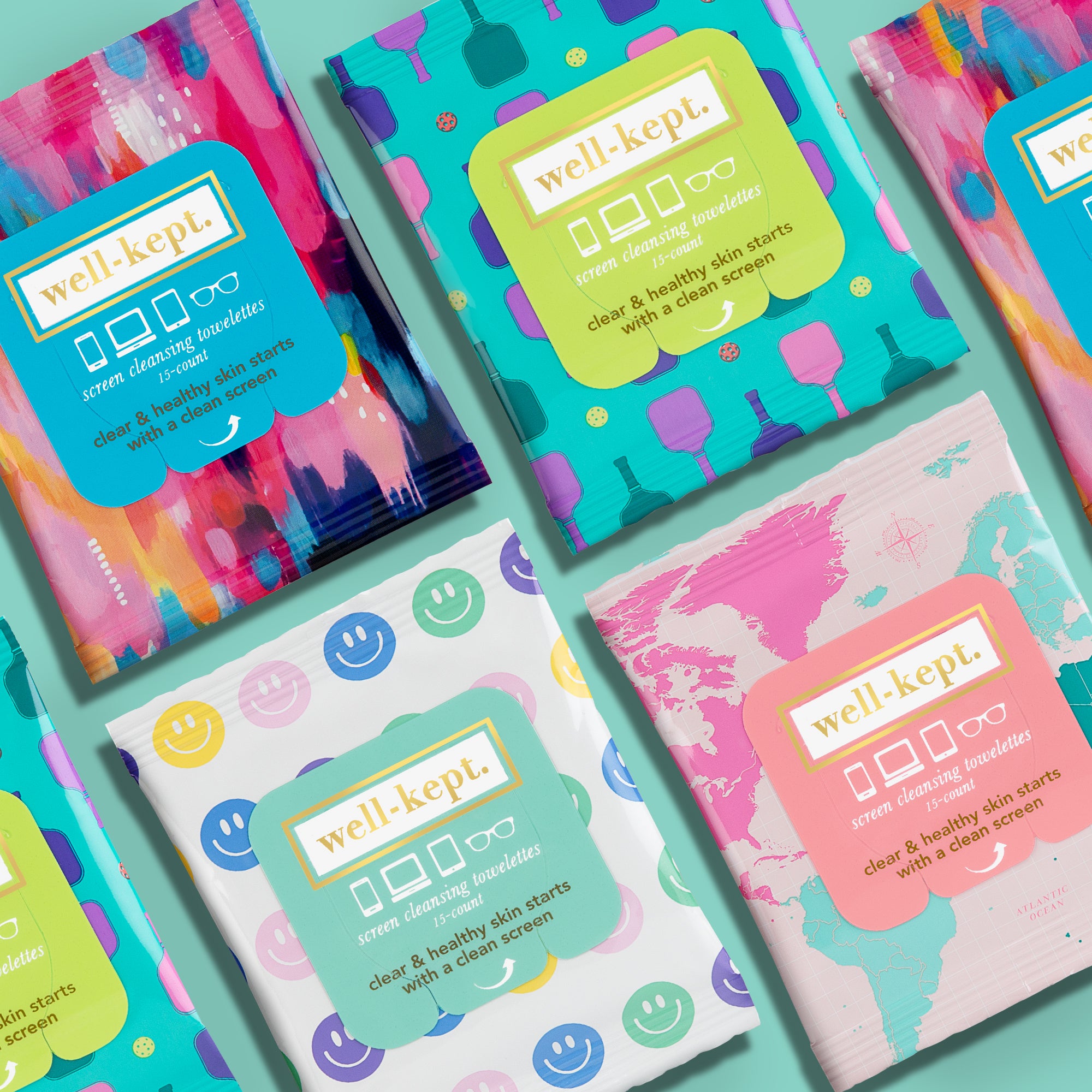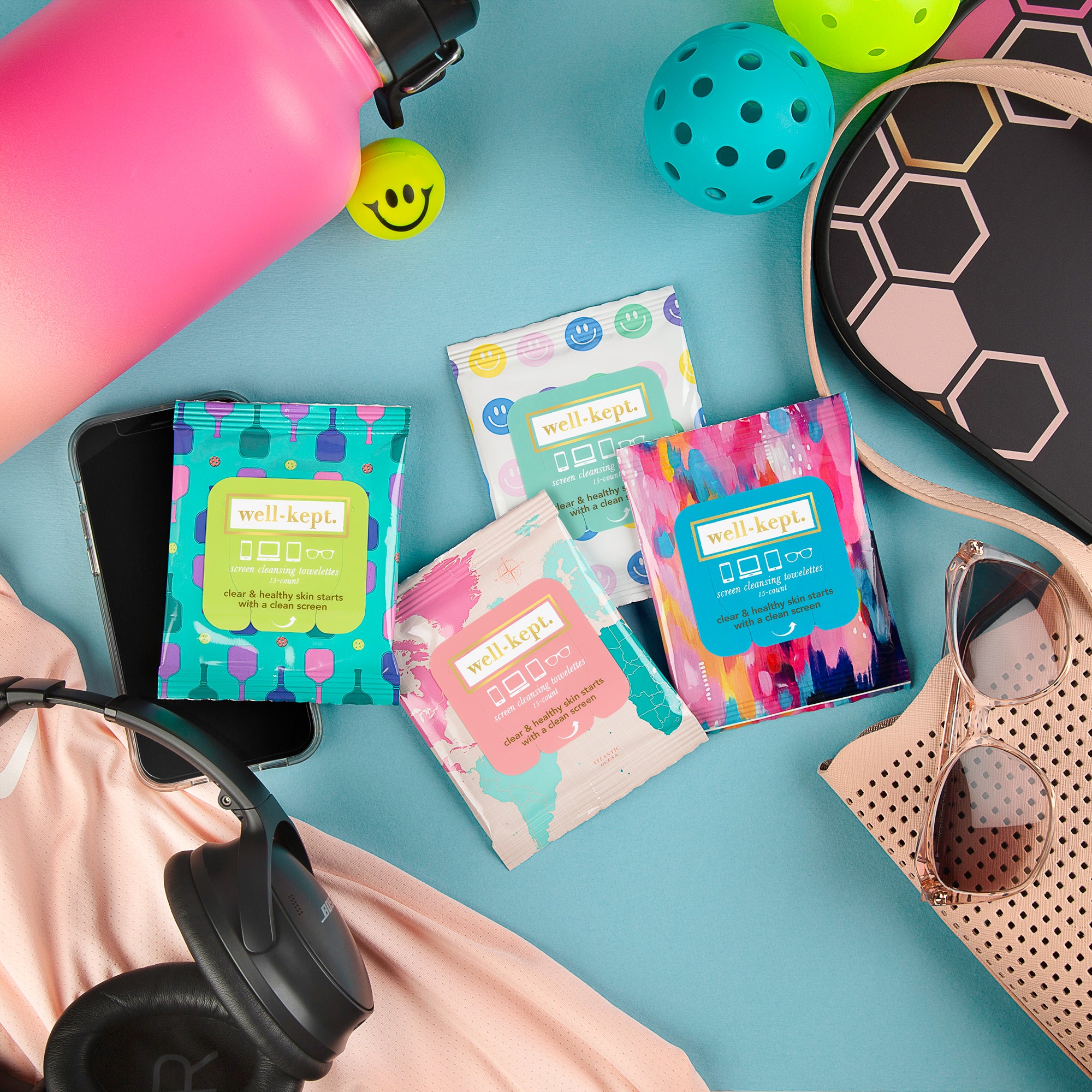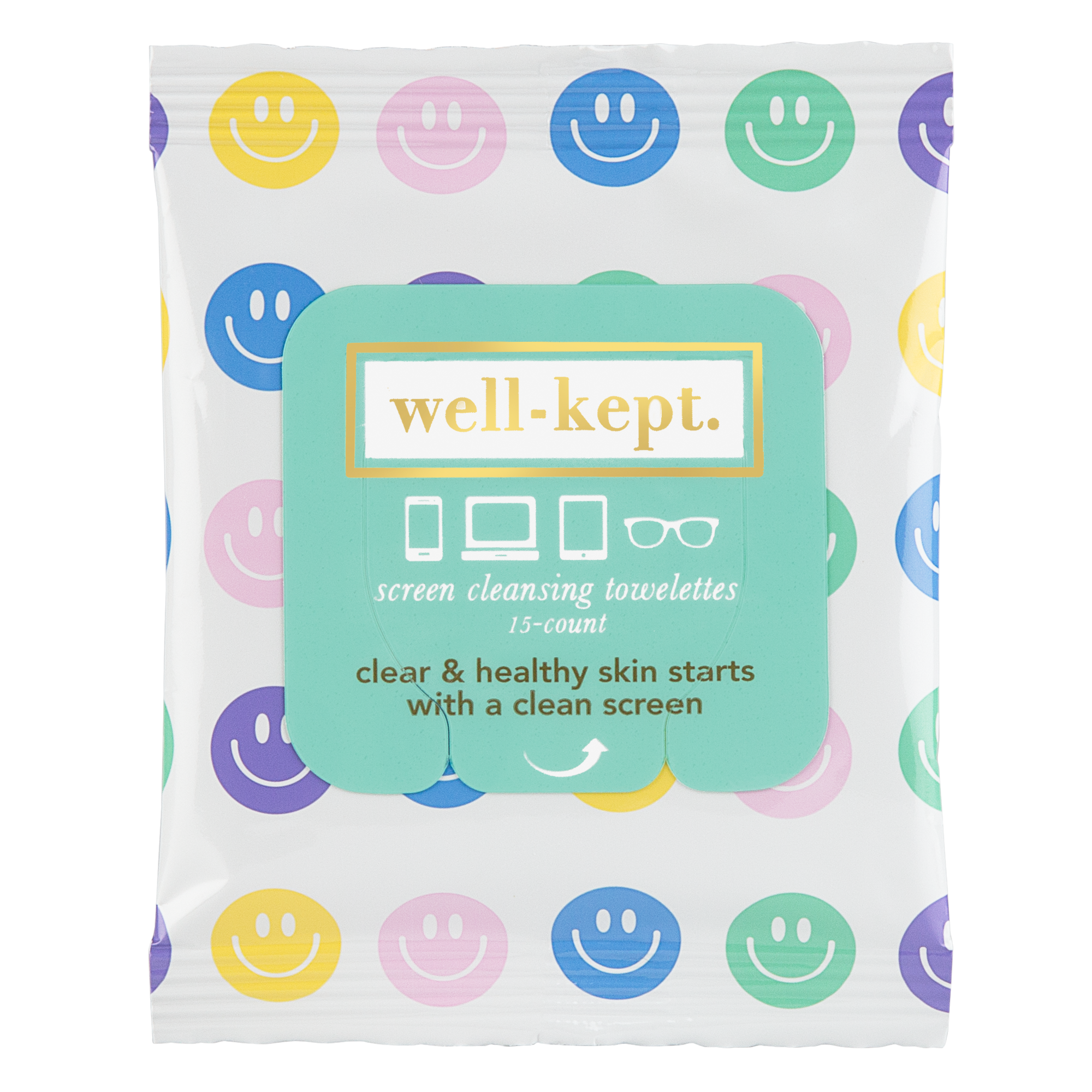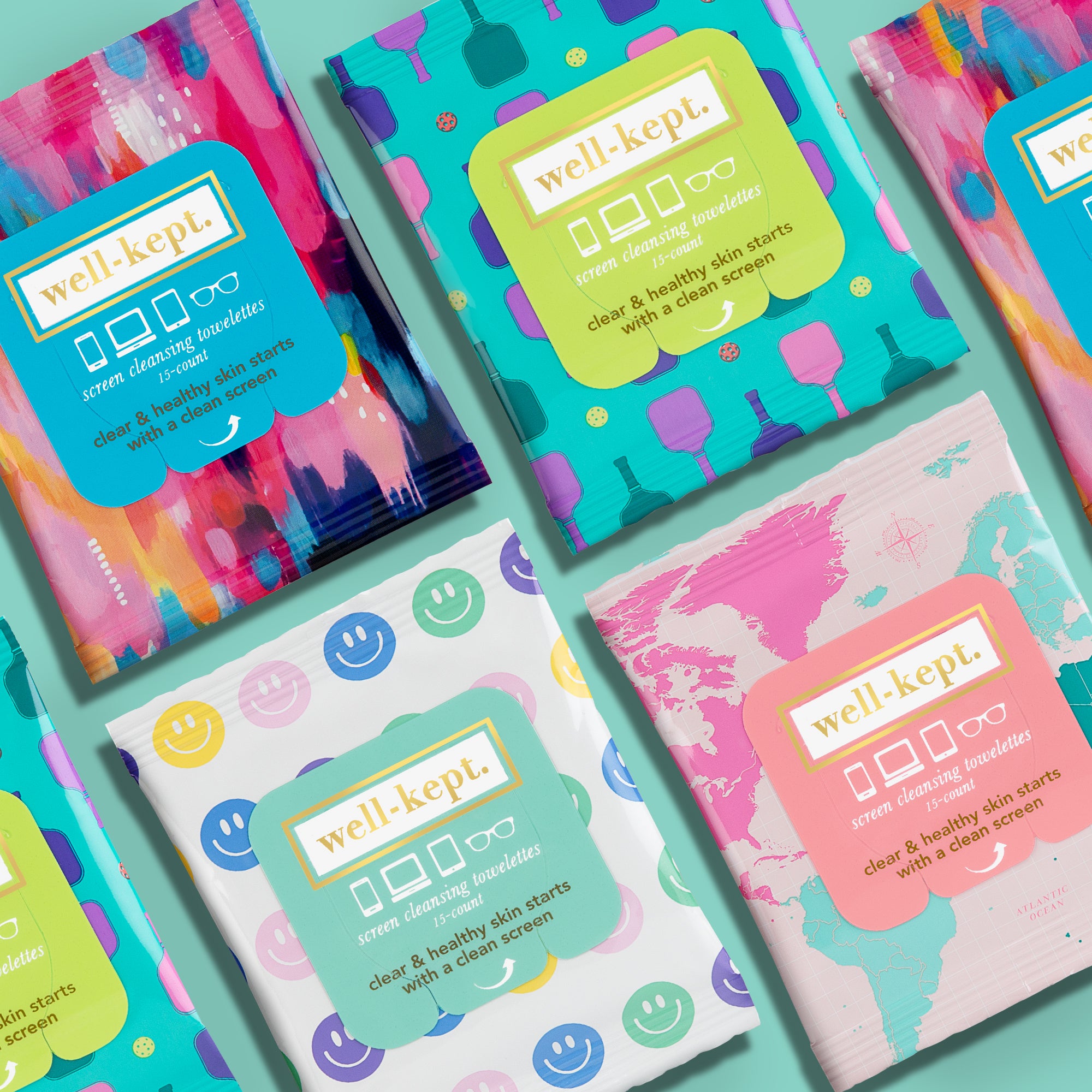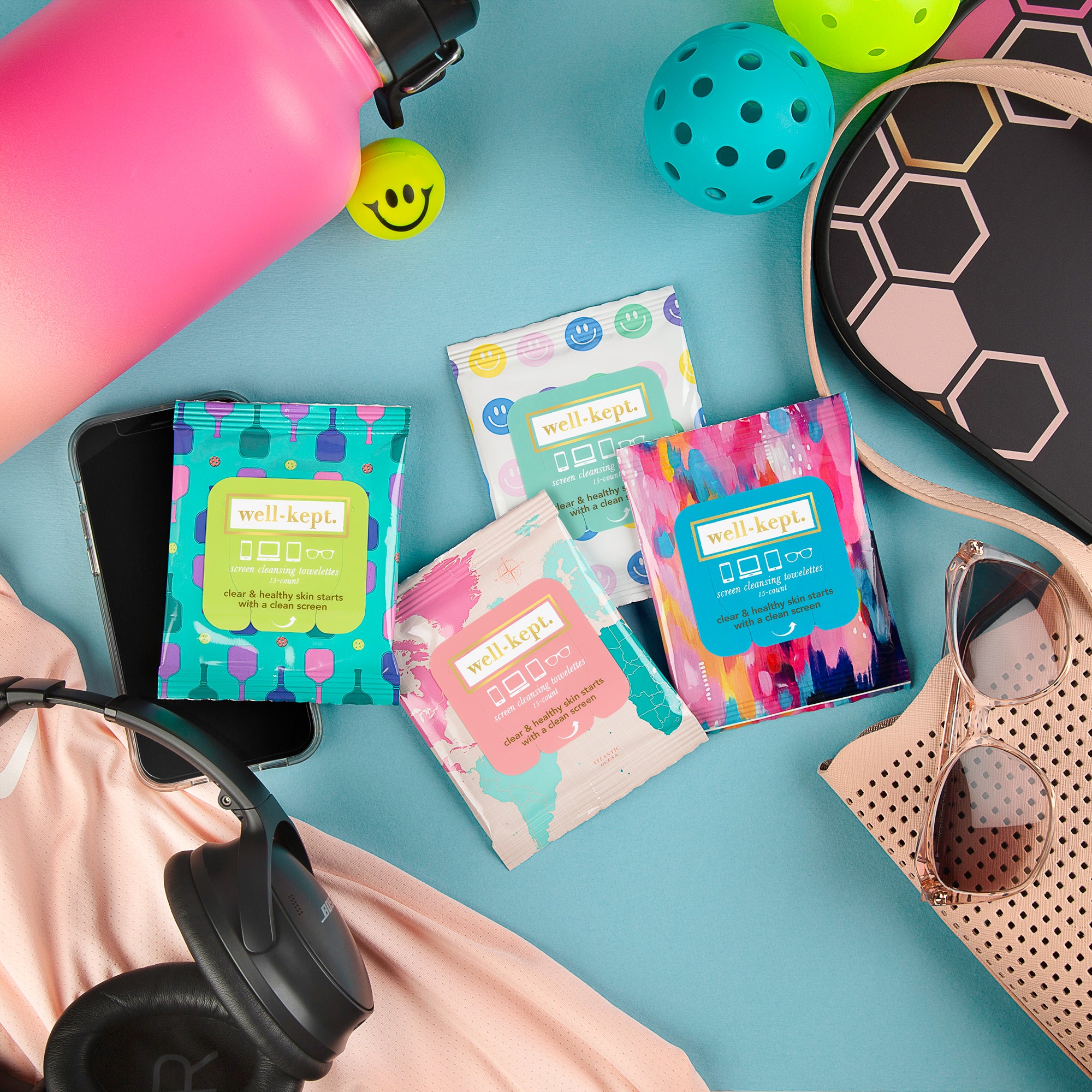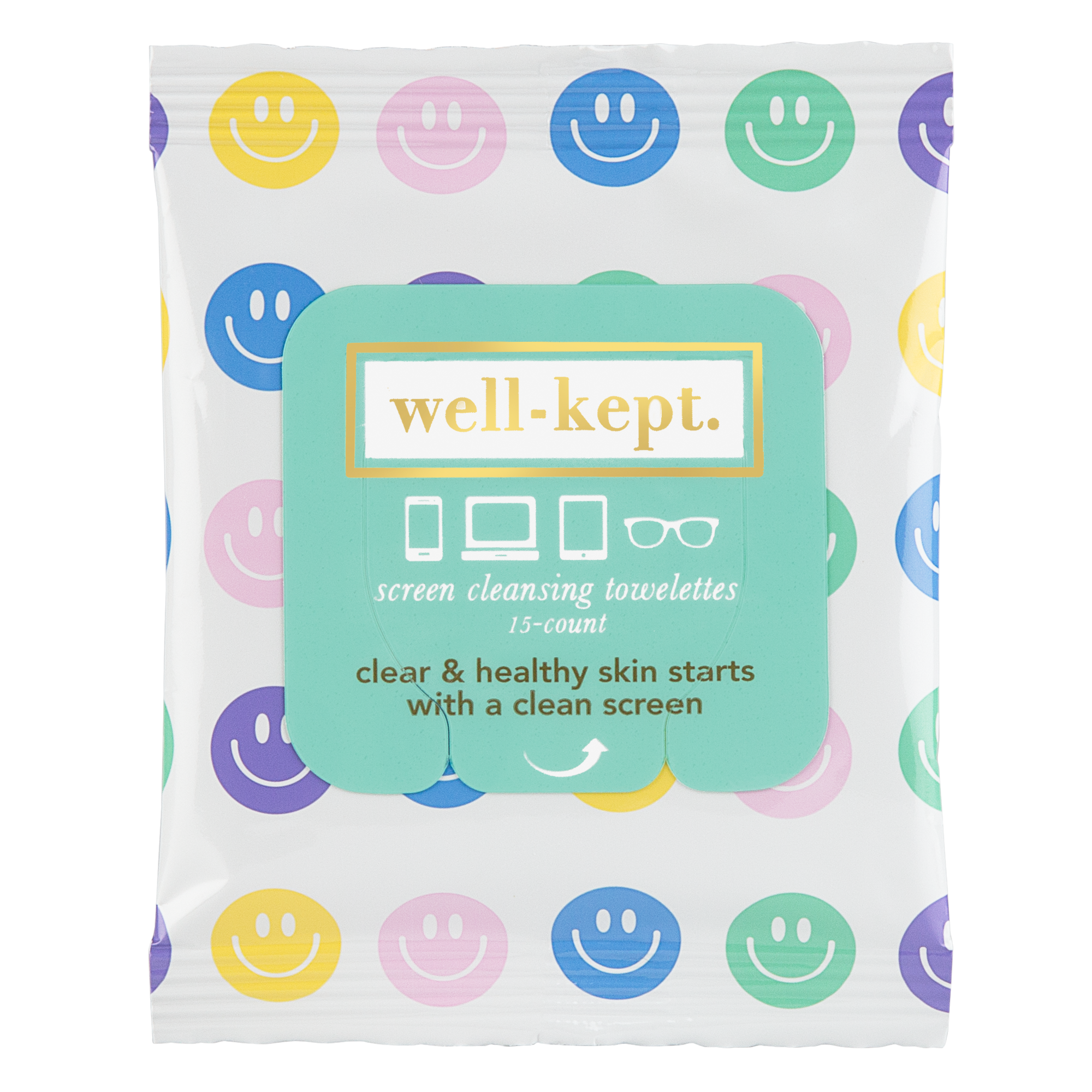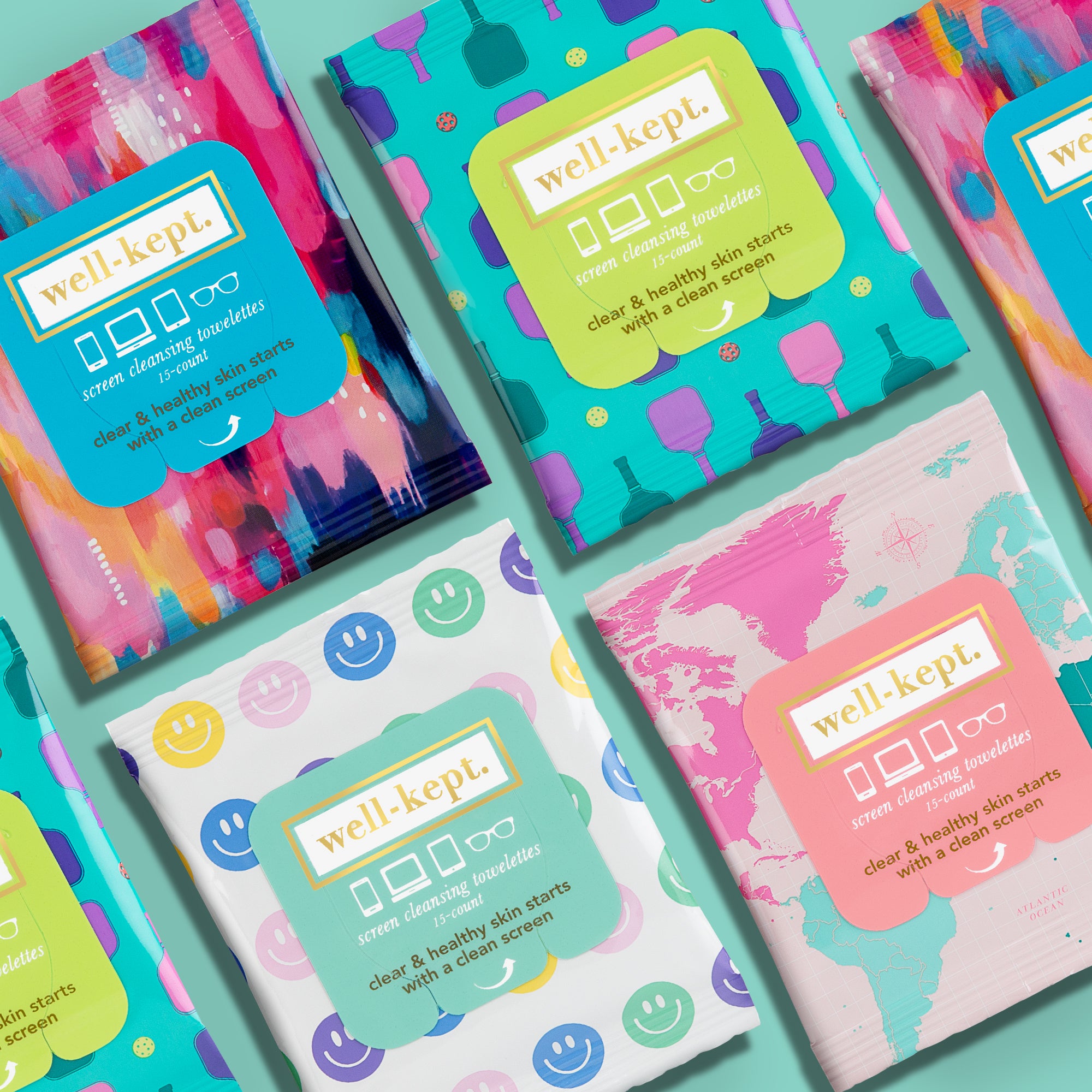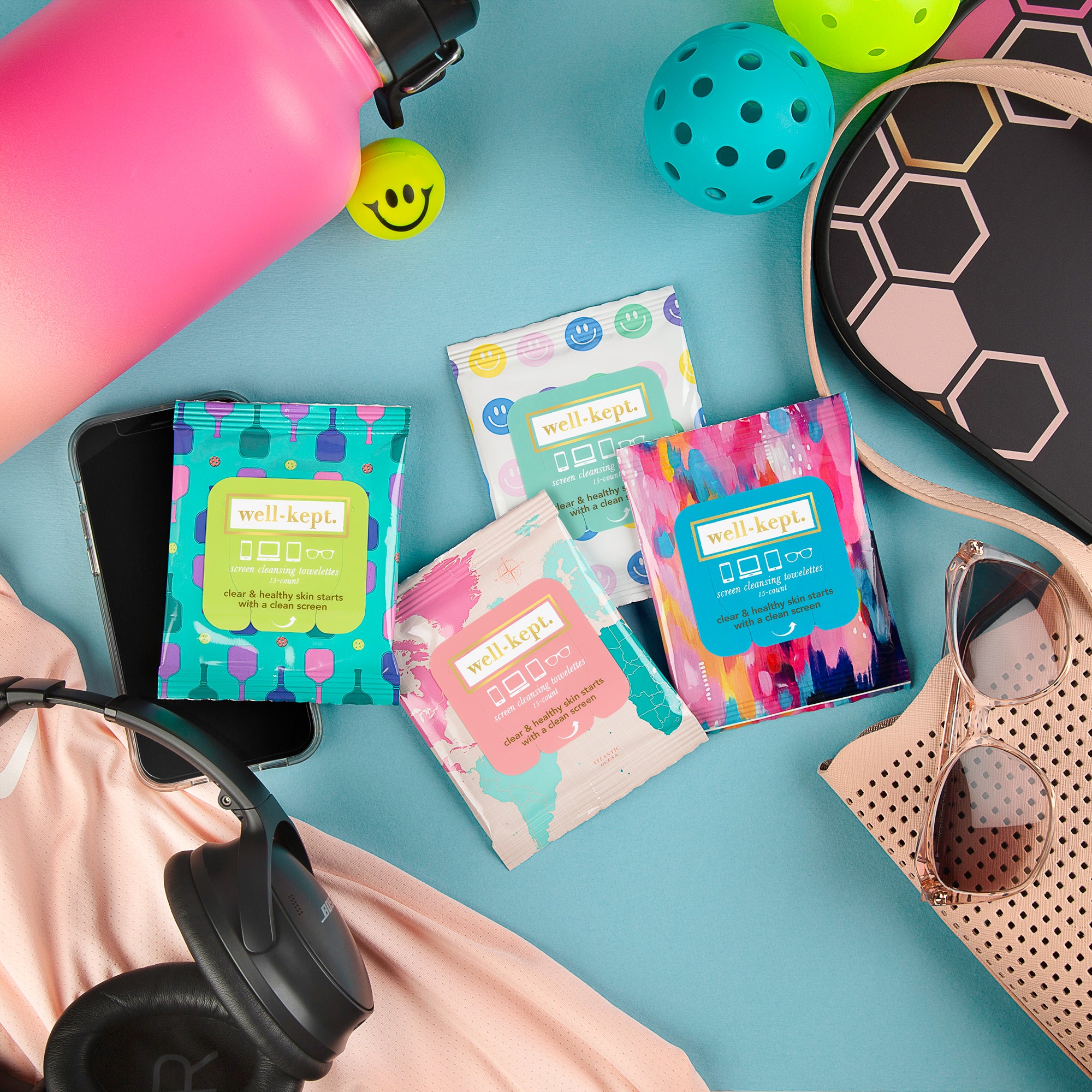 ALL SMILES
Good clean fun! A playful design that is sure to bring smiles. Spread cheer (not germs) with this happy little pack of screen cleaning goodness.
One pack of Well-Kept. Screen Cleansing Towelettes from the "All Smiles" Collection.
Each pack contains 15 pre-moistened towelettes useful for cleaning a variety of electronics and lenses. 
Colors: Caribbean Green/Fun Pastels.
A solution specifically made for electronics to clean and remove germs.
Ingredients: water, Isopropyl Alcohol, and Butoxyethanol
Made in the USA
I enjoy giving the packs as a small gift... Thanks
Cute Packaging - Great Product
I have used screen wipes from StayWellKept since the pandemic. One single wipe can be used to clean multiple screens and eyeglass lenses. I love this product!
Love the title!
Can't help but smile taking out the wipe to use it..