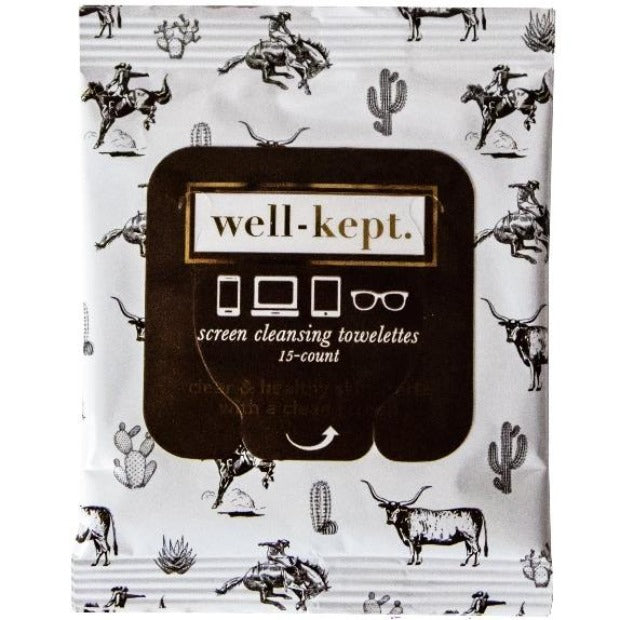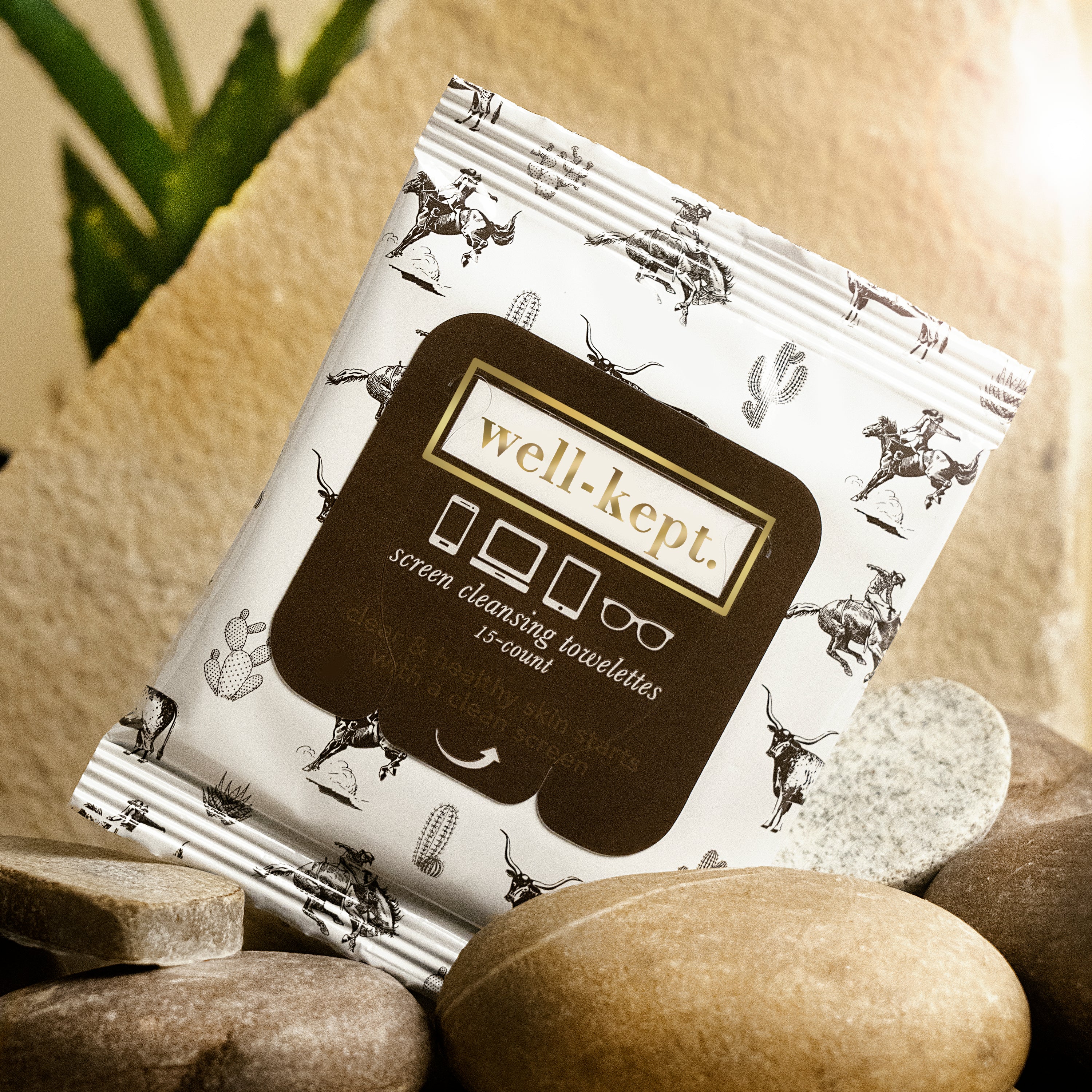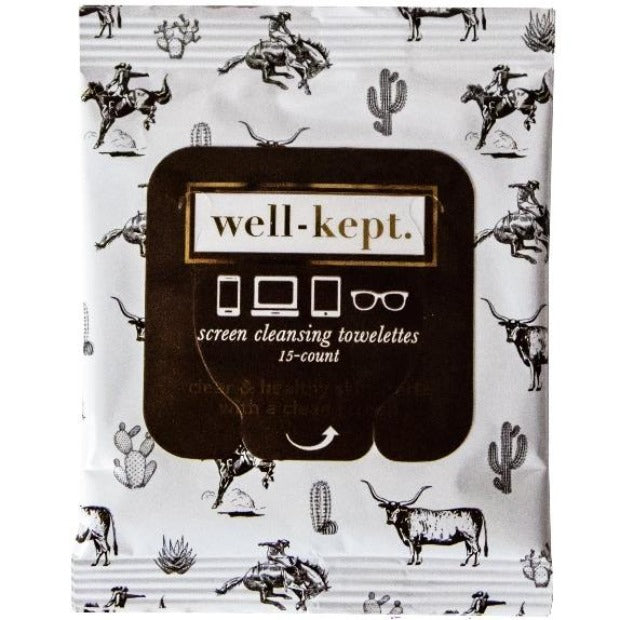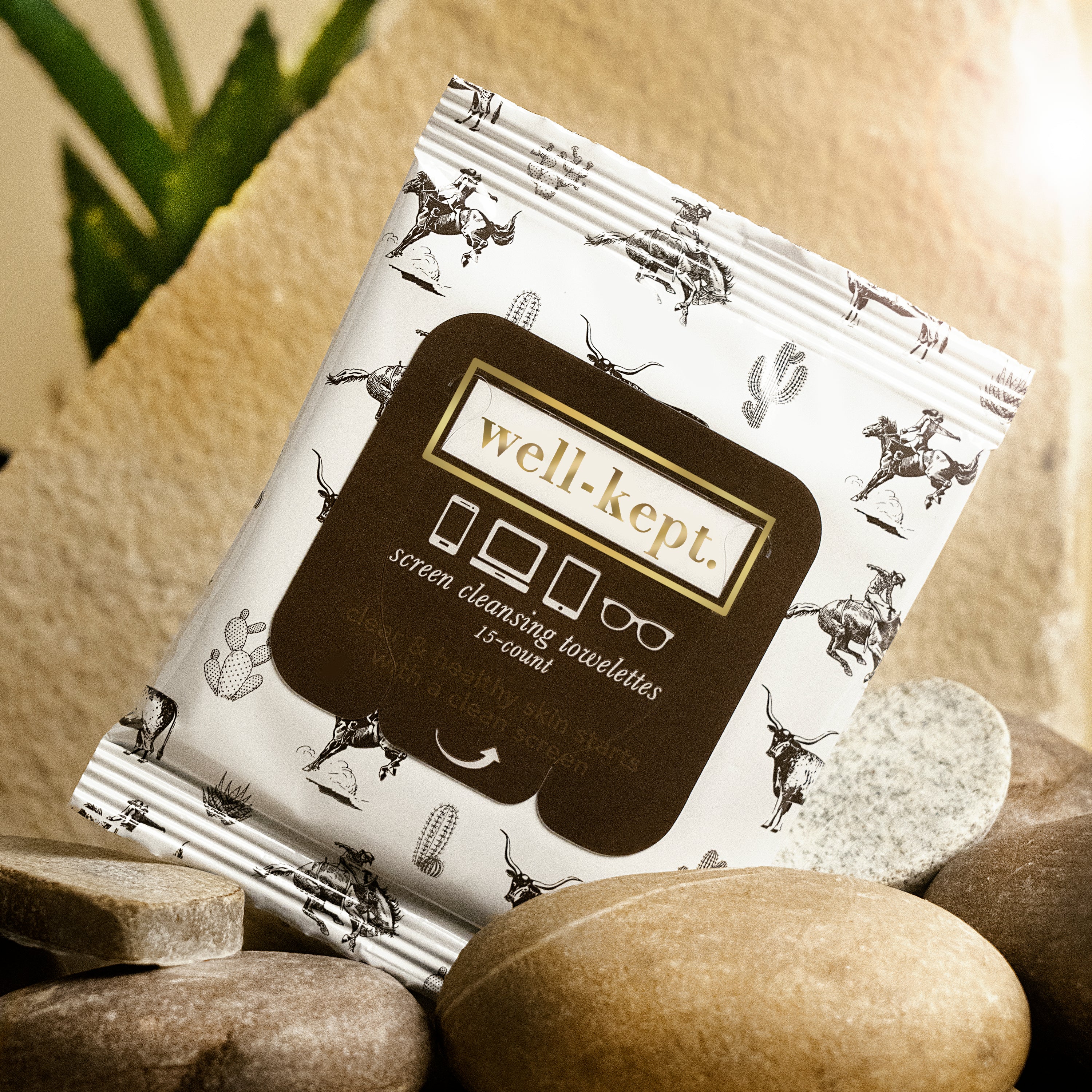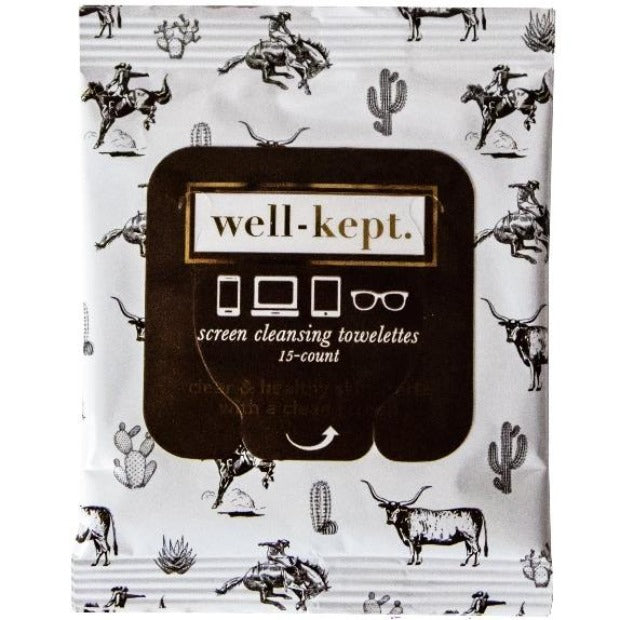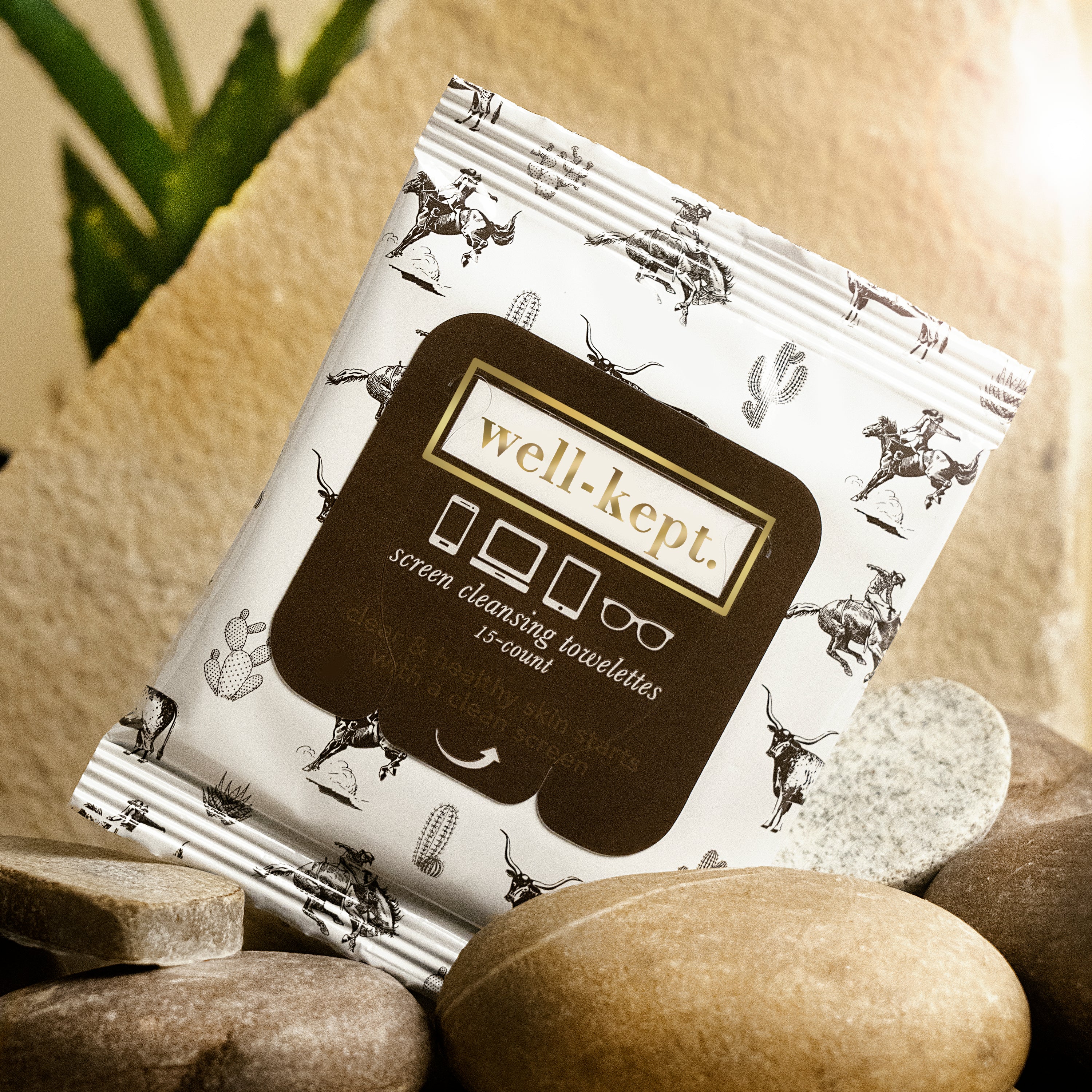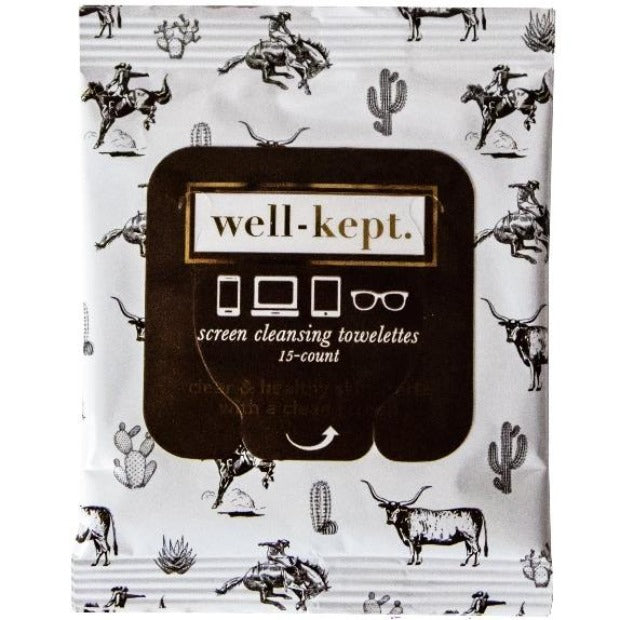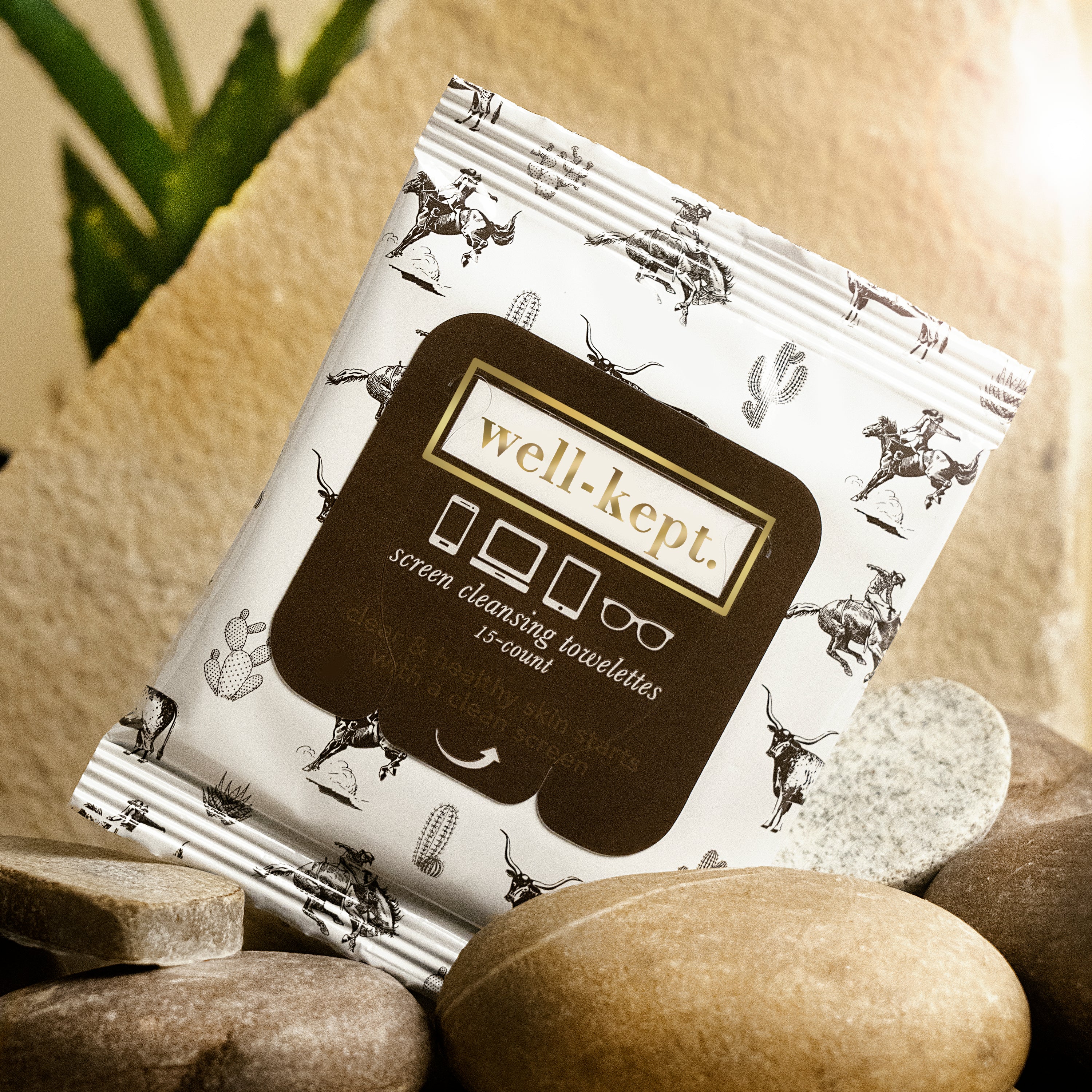 BRONCO
For the wild at heart.  Giddy up with this western toile.
One pack of Well-Kept. Screen Cleansing Towelettes from the "Bronco" Collection.
Each pack contains 15 pre-moistened towelettes useful for cleaning a variety of electronics and lenses. 
Colors: Brown tab/brown and white print. 
A solution specifically made for electronics to clean and remove germs.
Ingredients: water, Isopropyl Alcohol, and Butoxyethanol
Made in the USA
So convenient and cute!
I bought extra packs to give to my friends as little gifts. Everyone loves them! The wipes are so effective at cleaning and sanitizing phone screens etc., and the unique packaging is so cute! Love the new designs! How fun if y'all keep coming up with new seasonal designs. Love my Well-Kept Wipes!
Return customer
We had purchased the cleansing towelettes earlier this year and they were great. So we reordered. The Well-Kept Team has great products, outstanding customer service, and a short order-ship-time.