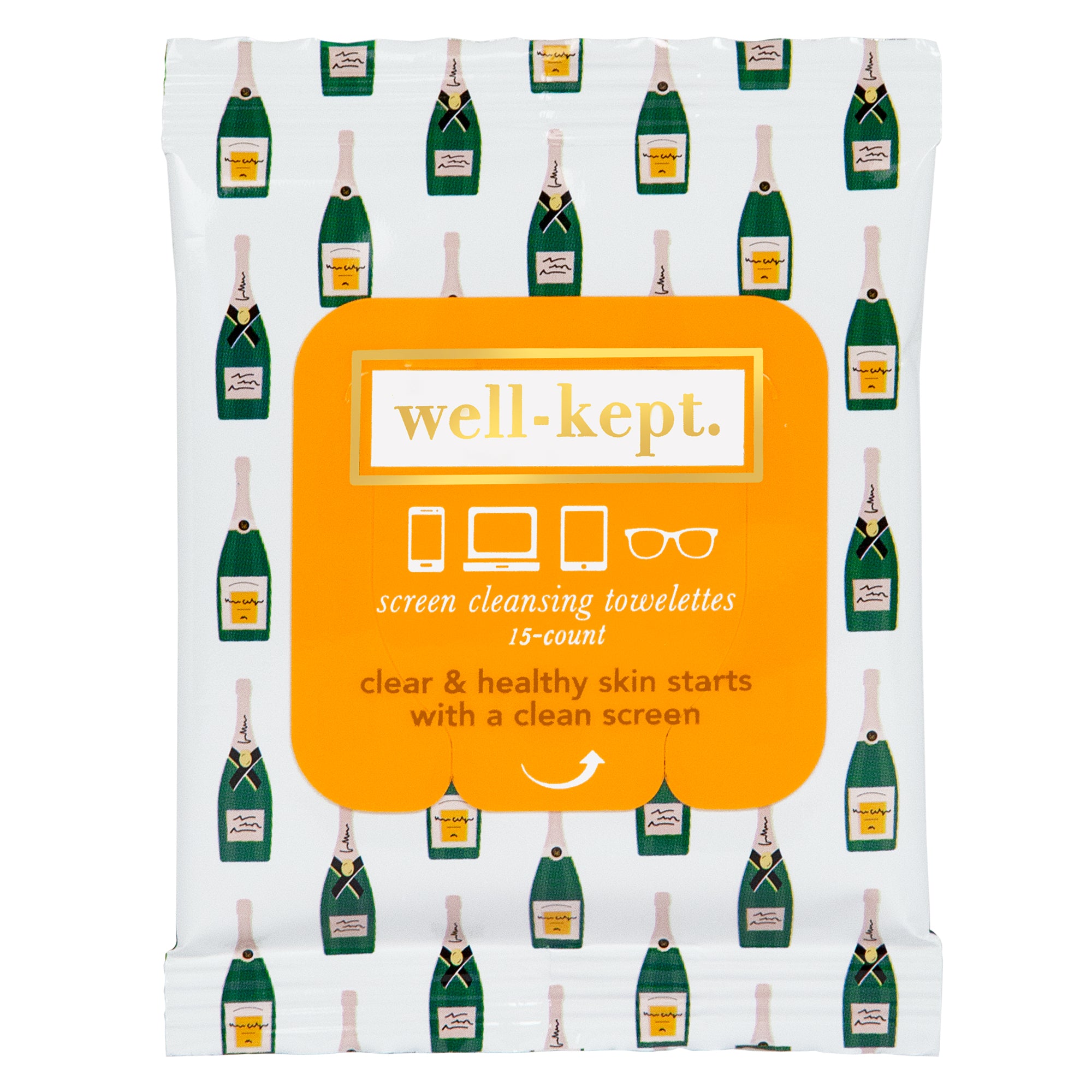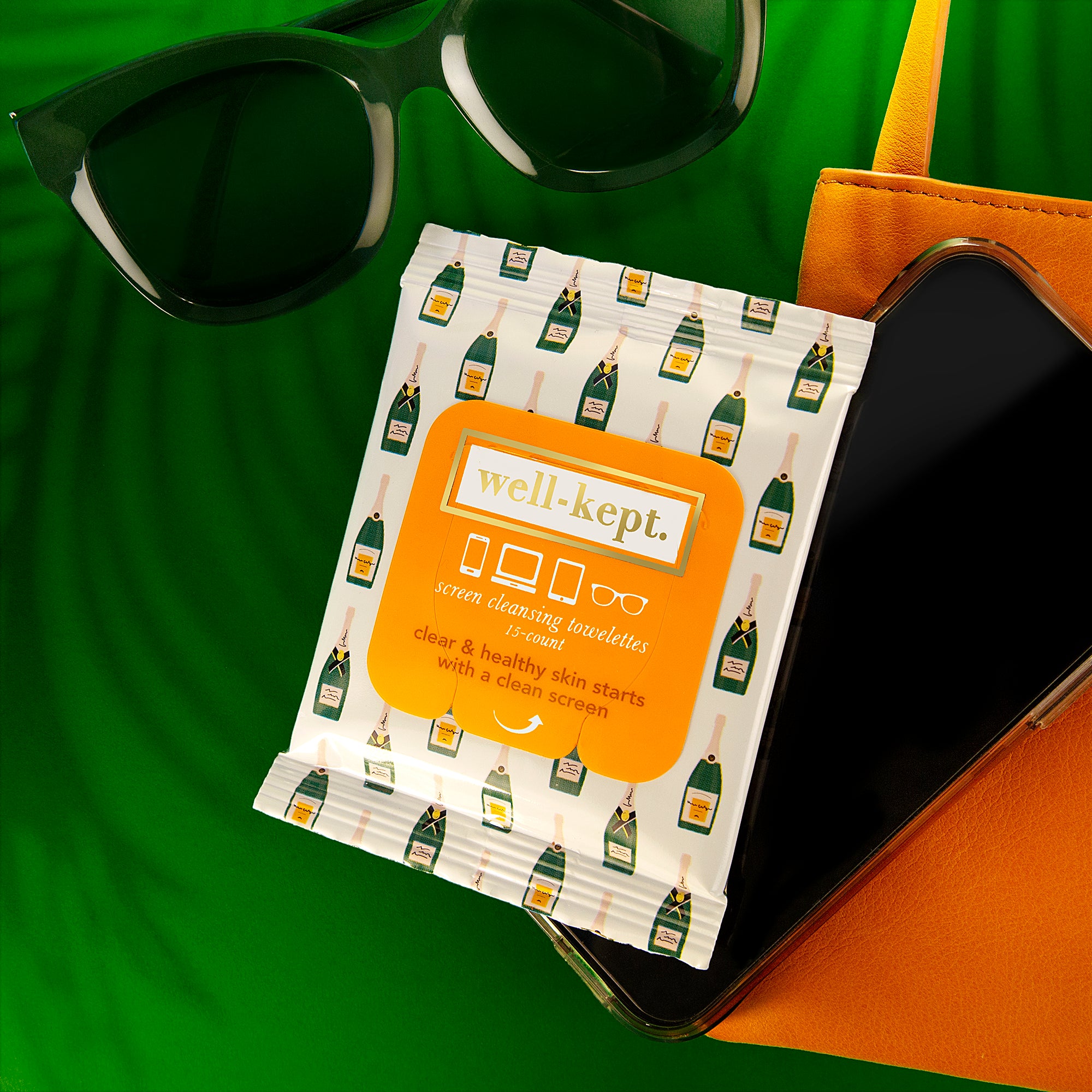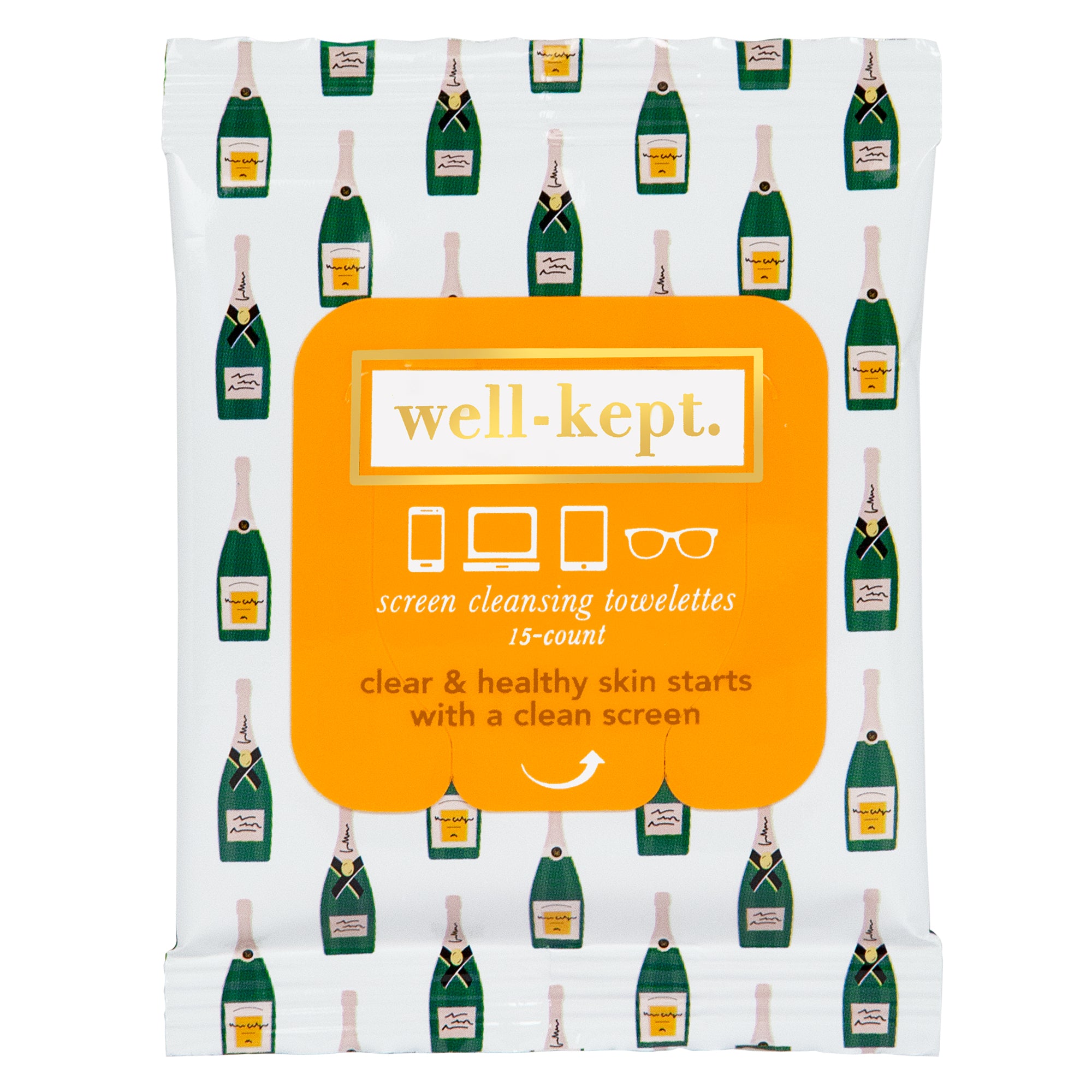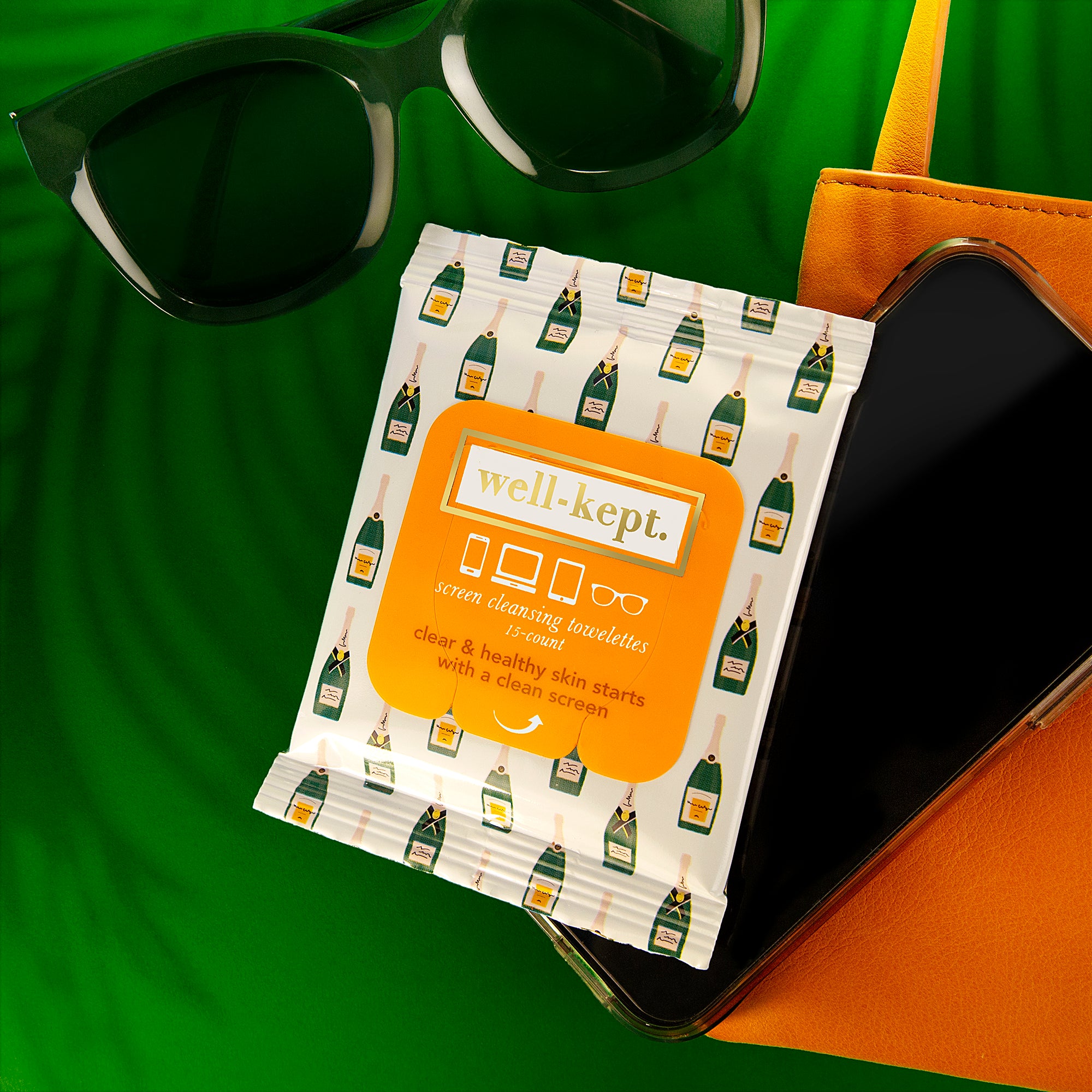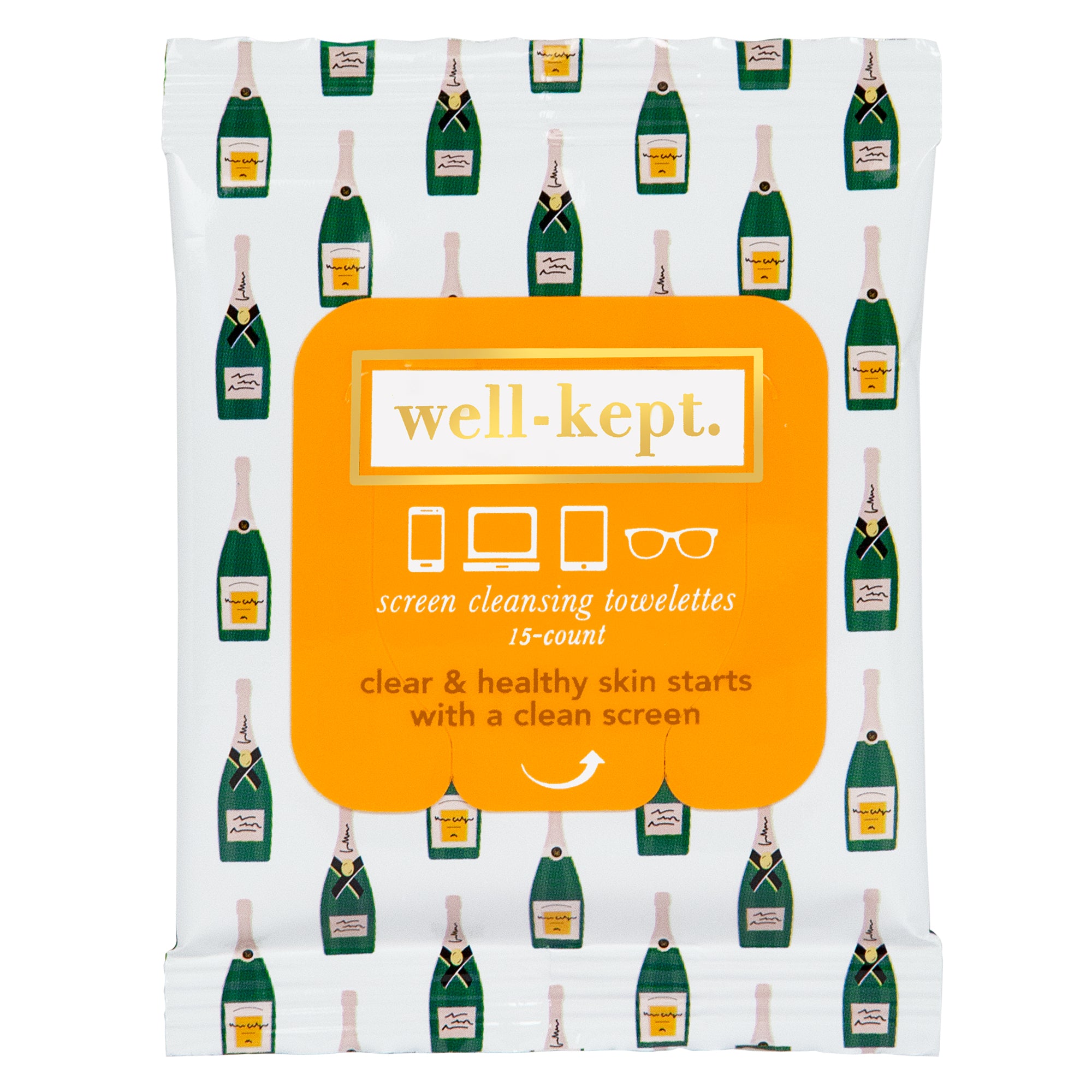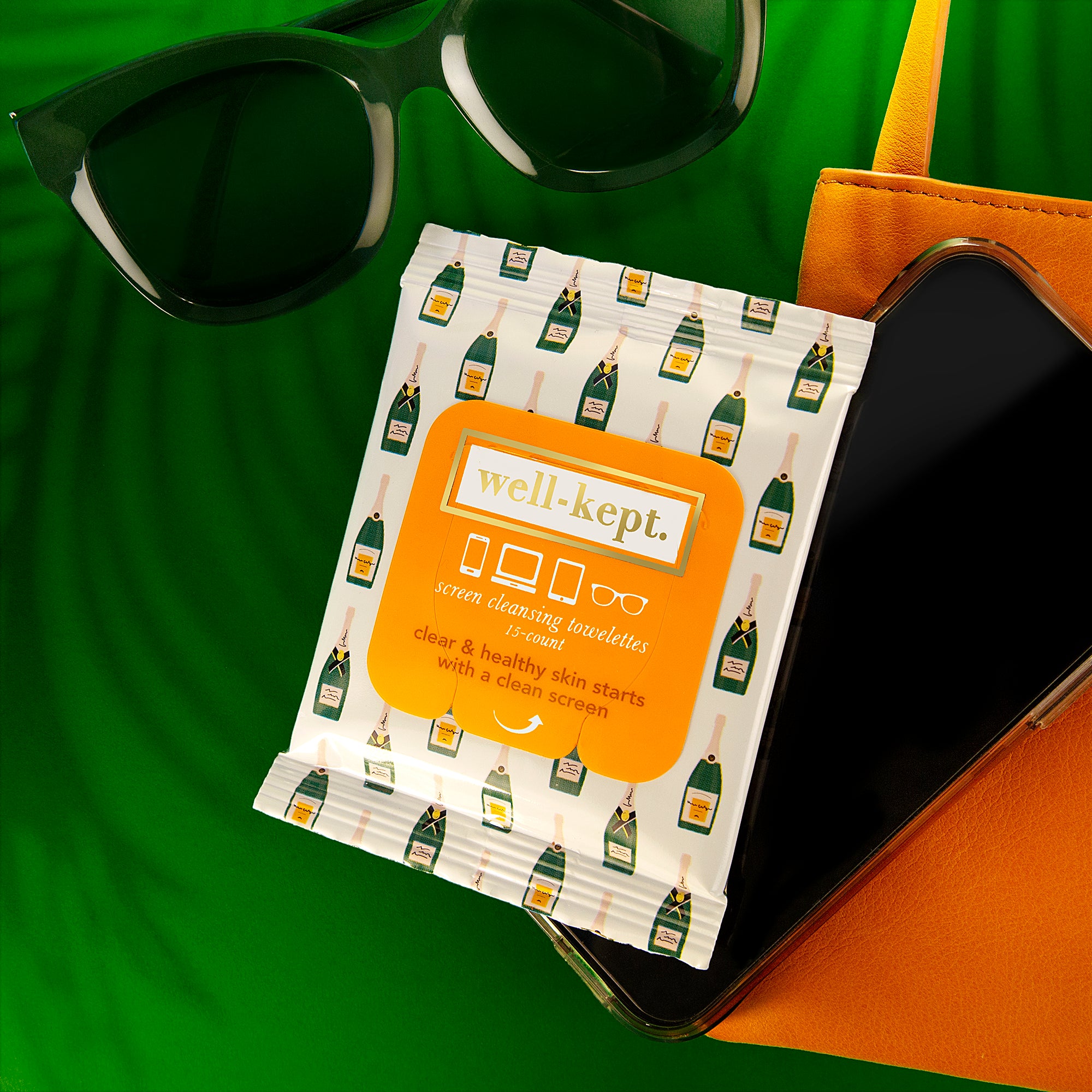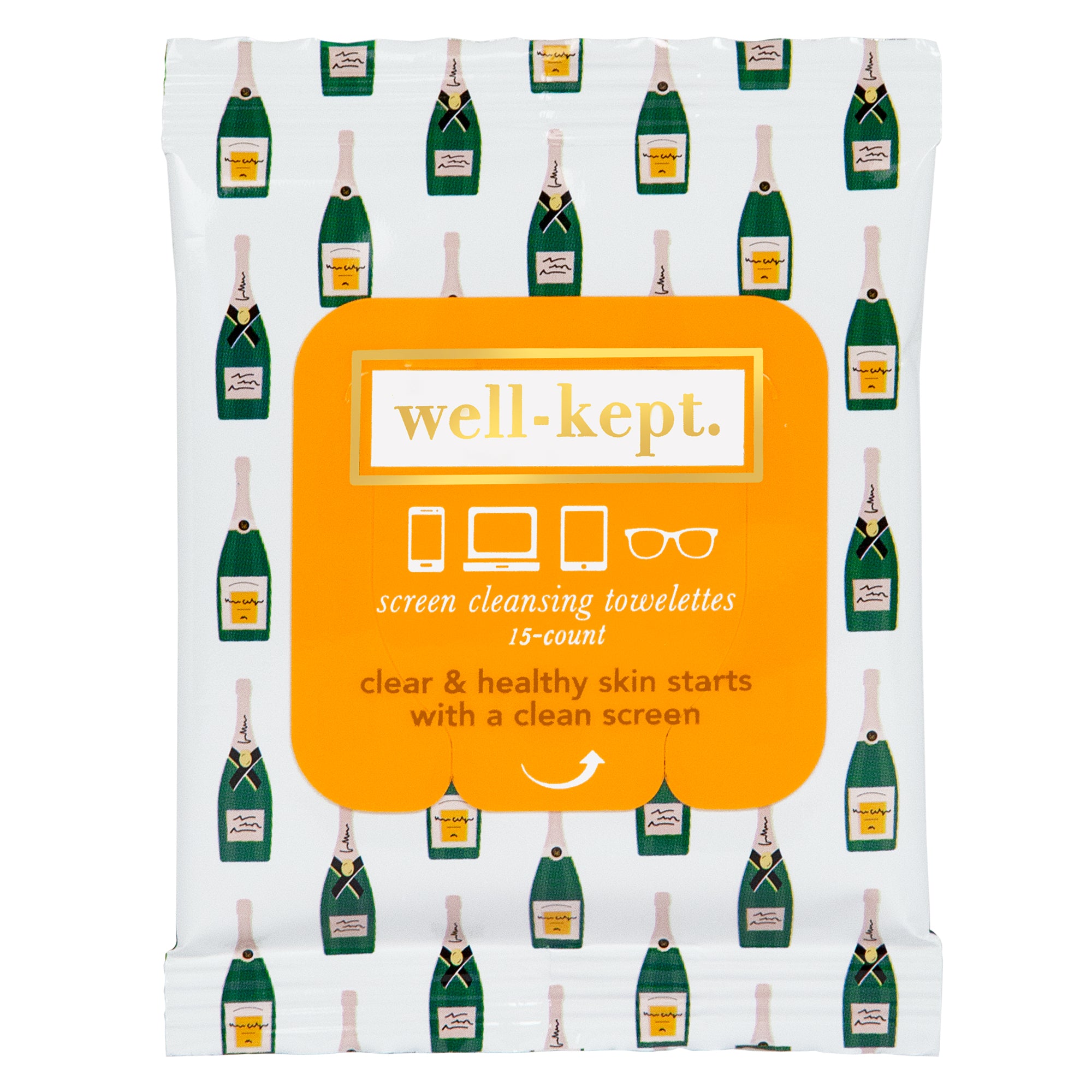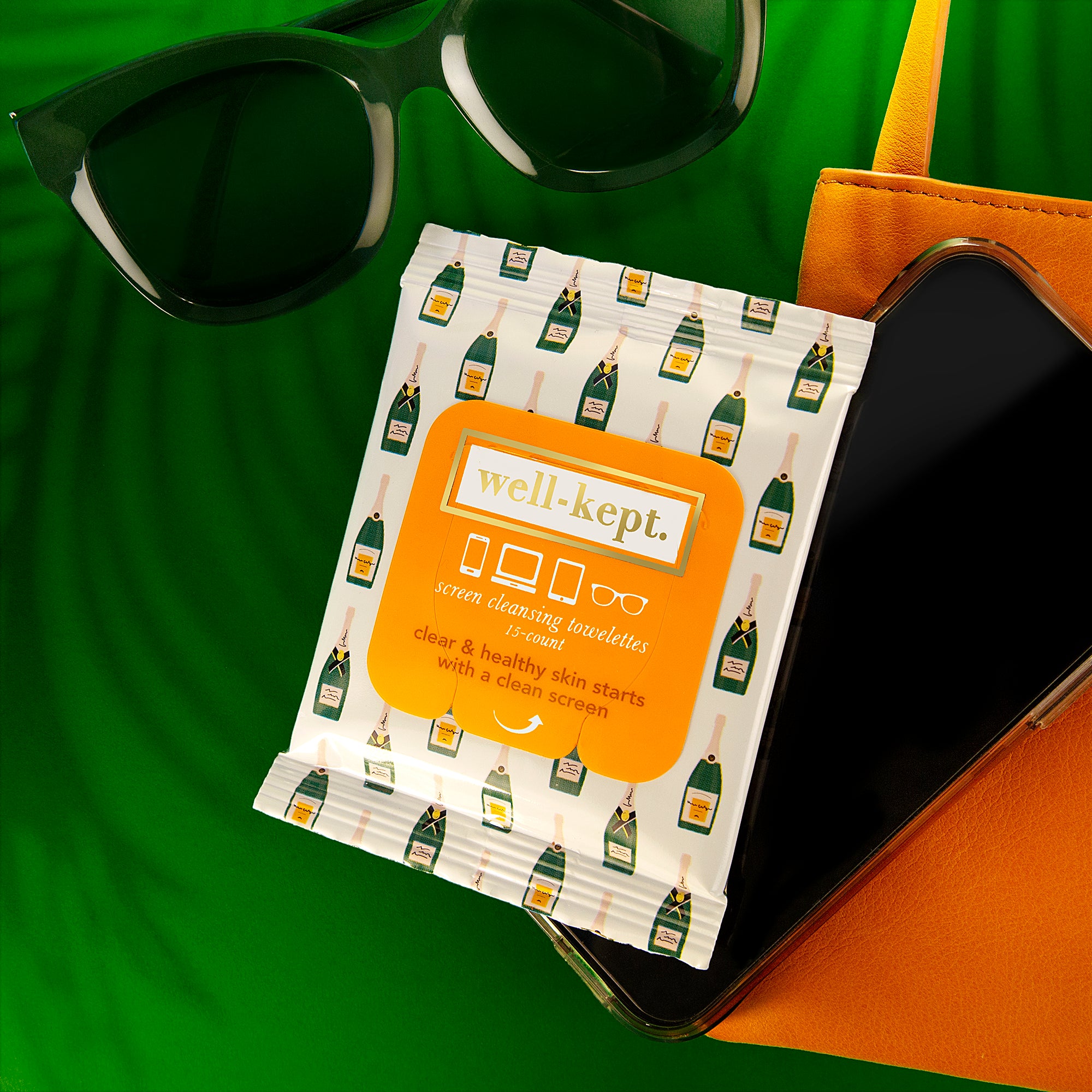 BUBBLY
One pack of "Bubbly" Well-Kept. Screen Cleansing Towelettes. 

Each pack contains 15 pre-moistened towelettes useful for cleaning a variety of electronics and lenses. 
Colors: Orange tab / Green & White
A solution specifically made for electronics to clean and remove germs.
Ingredients: Water, Isopropyl Alcohol, and Butoxyethanol
Made in the USA
Cute things you need
Love all the prints! Add to "cute things you need." The perfect teacher gift too! Great product that cleans your electronics and gives you the satisfaction of feeling clean! Love that it self seals wonderfully so it travels well too.
Just love it, A must have in your bag!
Love my well kept wipes! Not only for wiping down my screen surfaces but I love having them in my bag during flights. I wipe down the airplane screen, tray tables and everything. Perfectly sized to even fit in a small pouch purse or wallet. Love the cute designs as well. I bought them for all my friends for daily use & summer travels since it my "must have item"
great look!
I've been using the WellKept screen/glasses wipes for several years. They stay wet and usable for months after opening. I will never purchase anything else. As for the patterns …. they are just too cute! Opening my drawer to take one out for use…. puts a smile on my face… Just love them!
Sensible cleanliness
This product is amazing! Cleans without damaging your stuff, dries fast and size is just perfect.